For vehicles which have medium to severe paintwork imperfections, such as swirl marks, light scratches, heavy buffer trails and hologramming. The vehicle is snow foamed and then washed using the 2 bucket method with a soft lambswool mitt and dried with a microfibre drying towel to eliminate any risk of damaging your vehicles paintwork any further than it already is. The paintwork is detarred and deironised. Clay will then remove all the bonded contaminants (stubborn tar, sap, etc.) from the paintwork leaving a beautifully smooth surface. The smooth uncontaminated surface will then allow us to assess the true severity of the paintworks condition under artificial lighting, which enables us to choose the correct product and machine pad combinations to use in a 2 stage process to achieve 75-85% correction.
In addition to this a paint thickness gauge is used to assess your paint – this device allows us to ensure healthy/safe paint levels to work with, plus we can identify resprays and/or bodyshop mopping. The Platinum package is a 2-step machine polish, which will remove medium-severe defects from your vehicle's paintwork – this will comprise of a medium-cutting stage and refining stage to provide an outstanding finish! The work will consist of at least 12 hours labour but can extend as far as 20hrs depending on the size of the vehicle. The finish is then locked in and protected by a 2 coatings of a high quality carnuba wax or nanotechnology sealant to give the best possible finish, plus up to 1 years worth of protection.
Note: This detail is at a minimum of 2 days work, meaning that dry overnight facilities will have to be used. If you have a garage then we can come to you, however, if you do not have this facility you may drop off the vehicle at our secure unit in Wendover, Aylesbury, Bucks, HP22.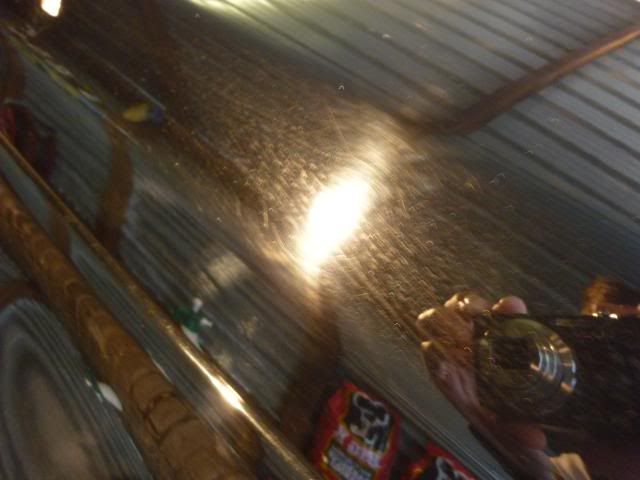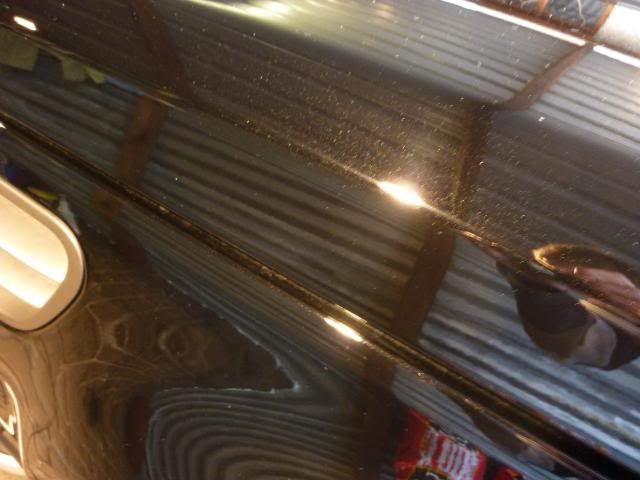 • Thorough alloy wheel cleansing with a selection of specialist brushes to access various parts of the alloy: i.e. inner-rim, front face, etc.
• Tyre walls cleansed to provide a perfect surface for dressing
• Wheel arches cleansed & protected
• Extensive 8-stage paintwork cleanse, including snow foam and use of the two bucket method wash technique with a lambswool mitt to prevent any damage being inflicted to your paintwork.
• Tar deposit removal with a specialist tar remover.
• Iron filing removal with a specialist deironiser to emulsify contamination.
• Paintwork clayed to remove all the bonded paintwork contaminants such as stubborn tar, tree sap, iron filings and other harmful airborn contaminants. This creates a perfectly smooth surface.
• Door shuts & hinges cleansed and protected.
• Masking up of non-painted parts to prepare for machine polishing.
• Paintwork health check with a paint thickness gauge to ensure paintwork is safe to polish.
• 2-step machine polish to enhance paintwork condition, removing medium-severe imperfections (Major Enhancement, 75-85% correction).
• Paintwork protected with 2 layers of a wax or sealant to provide unrivalled protection (up to 1 year).
• Alloy wheels protected with a high durability wheel sealant/wax.
• Tyres dressed
• Plastics/Rubbers Dressed
• Windows treated (inside & out)
• Exhaust Tips treated
• Chromes polished & protected (if applicable)
Approx time taken 12-20hrs (2-3 day booking)
Additional Extras/Bolt Ons are available, such as interiors, engine bays, etc.