This maintenance detail has been designed for returning customers on aftercare programs to top up the protection and to ensure a safe wash process. This detail can also be tailored as a 1 off thorough cleanse / pre-sale car valeting service with a detailing twist.
The vehicle is snow foamed and then washed using the 2 bucket method with a soft lambswool mitt (panel-to-panel) and then dried with a microfibre drying towel to eliminate any risk of damaging your vehicle's paintwork. The vehicle is then treated with a Gloss Enhancing Spray Detailer, which restores the "just detailed" look whilst topping up the paintwork's protection (or All-in-One Polish, Glaze & Wax). Recommended every 2-6 weeks for vehicles on the Refined Details maintenance scheme – mileage dependent.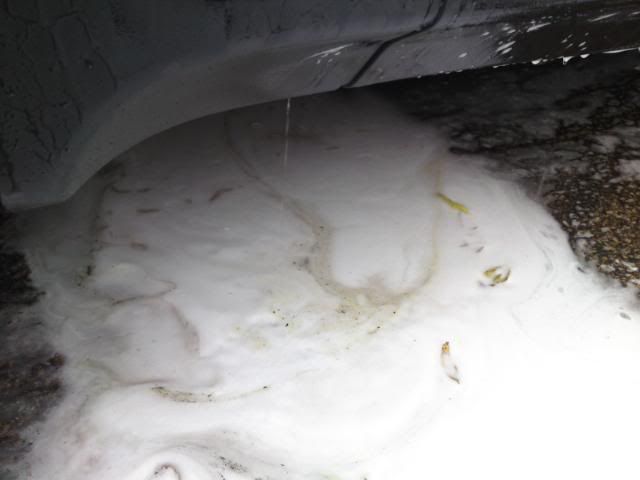 • Thorough alloy wheel cleansing with a selection of specialist brushes to access various parts of the alloy: i.e. inner-rim, front face, etc.
• Tyre walls cleansed to provide a perfect surface for dressing
• Wheel arches cleansed.
• Extensive 8-stage paintwork cleanse, including snow foam and use of the two bucket method wash technique with a lambswool mitt to prevent any damage being inflicted to your paintwork.
• Paintwork dried with a ultra plush microfibre drying towel and excess water in shuts is blown out with a specialist car dryer at 60 metres per second.
• Door shuts & hinges cleaned.
• Tar deposit removal with a specialist tar remover (where required)
• Paintwork protection topped up with Gloss Enhancing Spray Detailer. Or Polished with an All-In-One Polish, Glaze & Wax for Pre-Sale Car Valeting / Detailing. A fantastic solution for clients on a budget.
• Tyres dressed.
• Exhaust Tips polished.
• Windows polished.

Approx time taken 2-3hrs
Additional Extras/Bolt Ons are available, such as interiors, engine bays, etc.