Hi all,
It has been a serious amount of time since I last had chance to update with a full report. A busy year at Refined Details, completed the move to a 2,000 sq ft studio – enough room for 8-9 vehicles at one time. Many exciting cars in the process and I promise to get to doing write ups on a more regular basis!
Follow us on Facebook and Instagram for day-to-day updates around at Refined Details, Buckinghamshire.
This particular job was back in October last year and was on one of my favourite 80s classics – the Mk1 Toyota MR2. A rare thing indeed with this one having a super low 40,000 miles!
The job in hand was a major 2-stage enhancement detail to improve the lustre of the finish. A full correction was not possible due to the serious thin paint and severe scratches to contend with – the idea was to enhance the finish within the healthy parameters of the paintwork.
On Arrival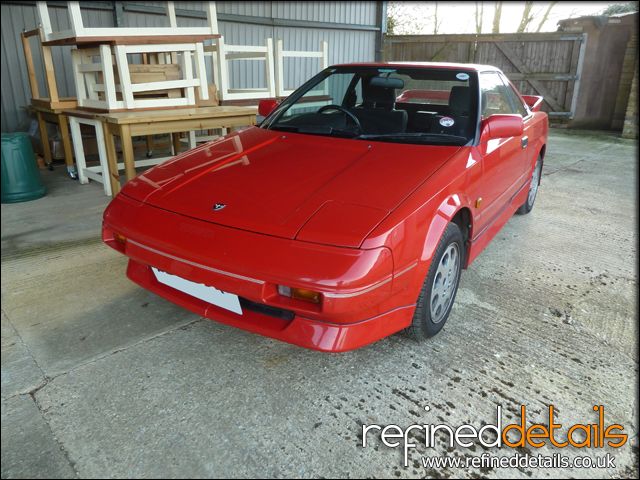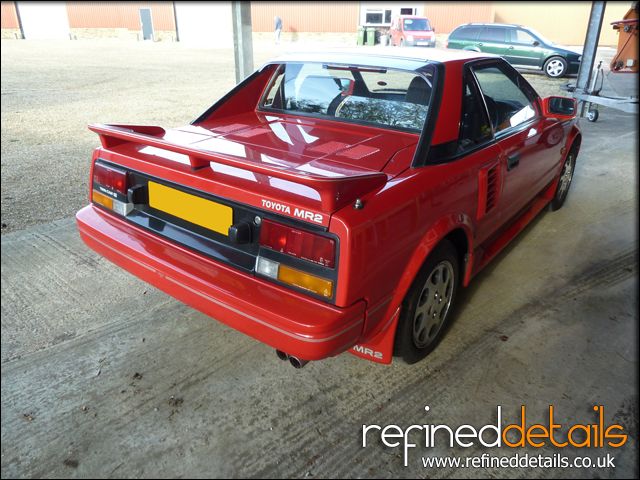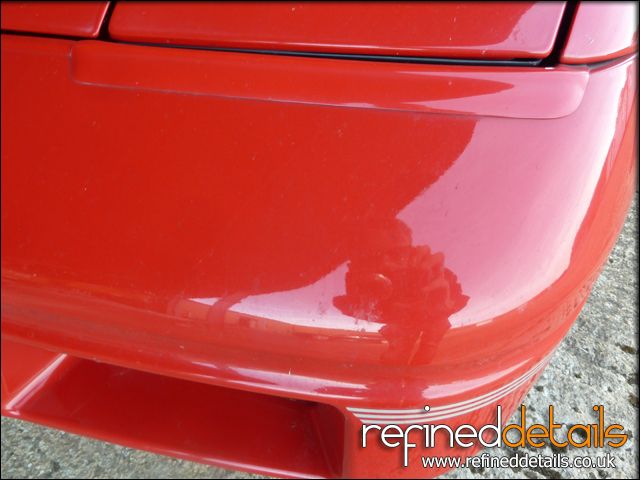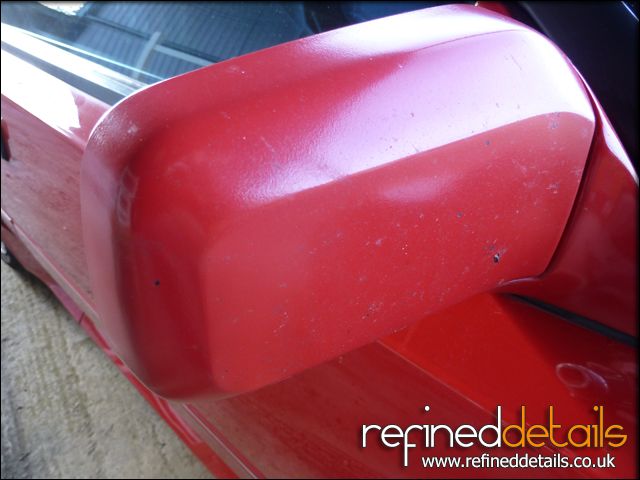 Alloys before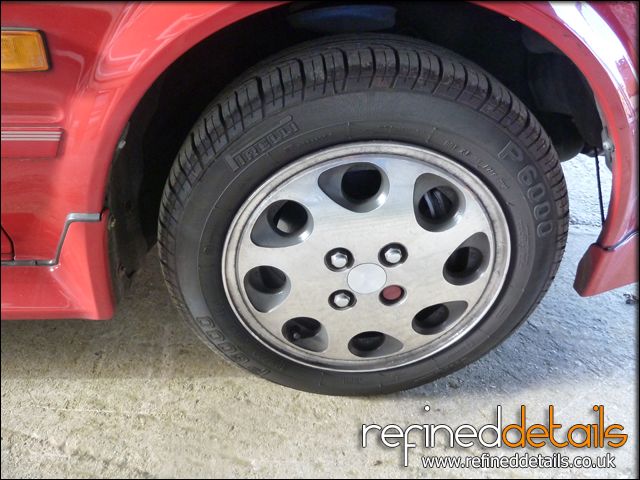 Alloys After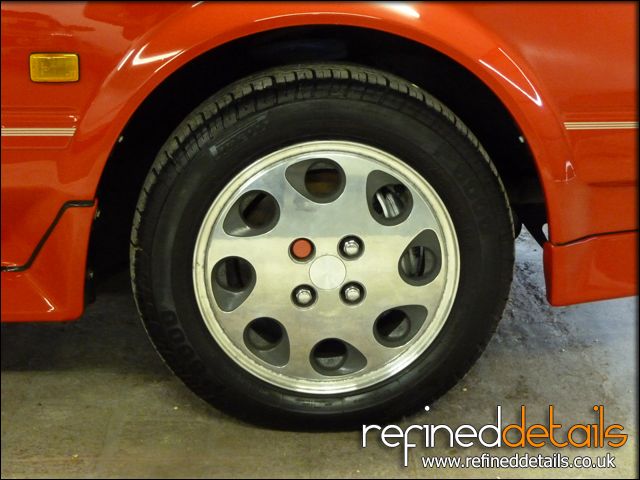 Exhaust Before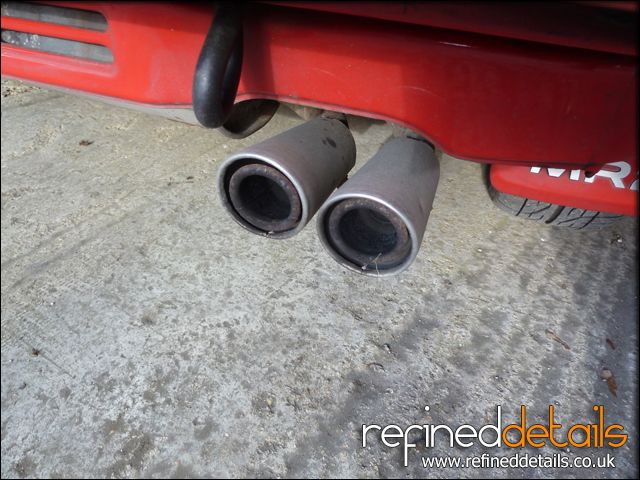 Exhaust After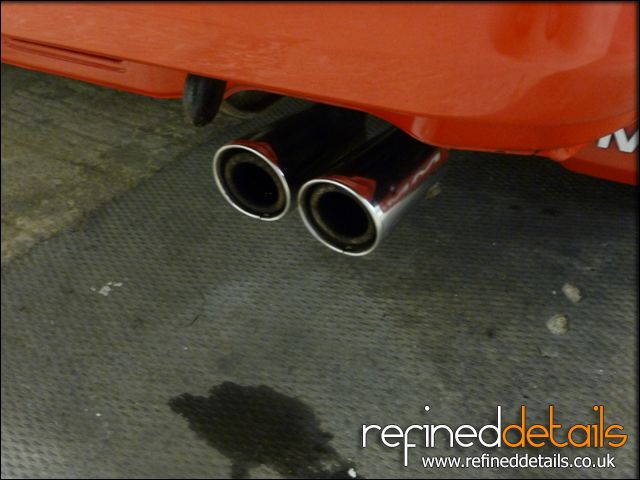 Interior Before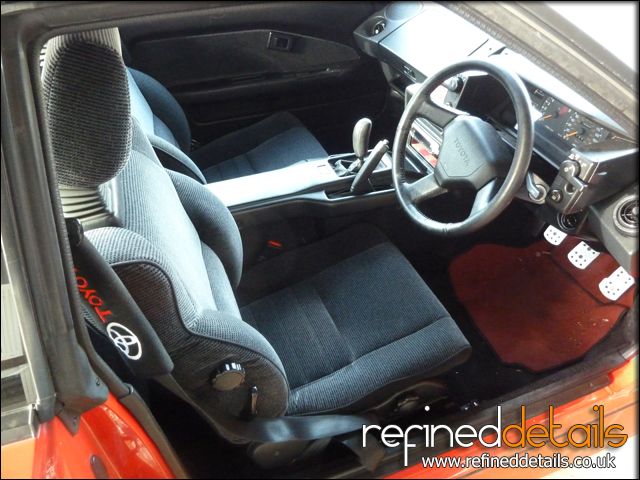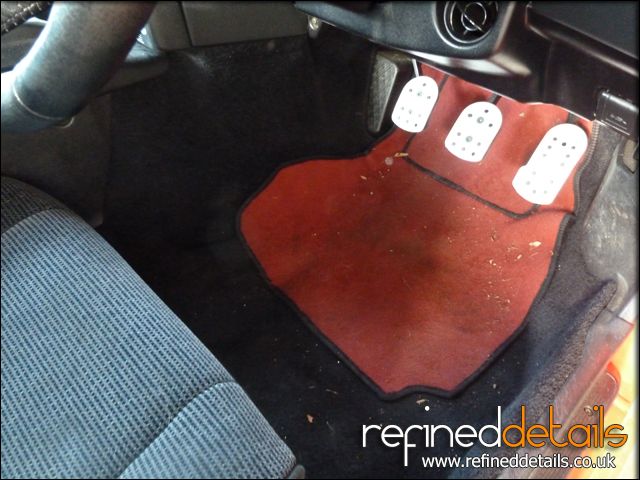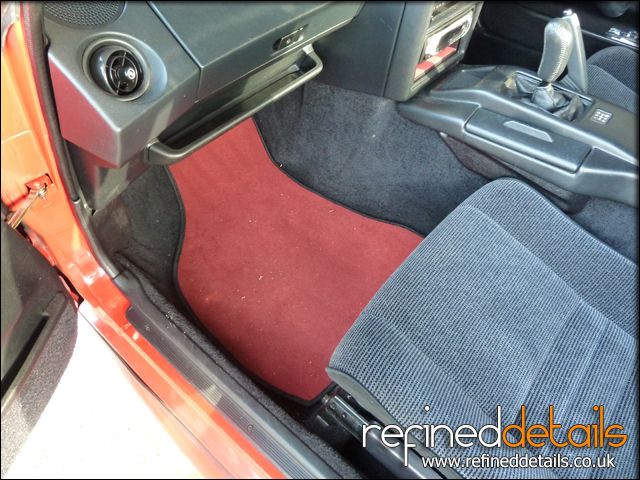 Interior After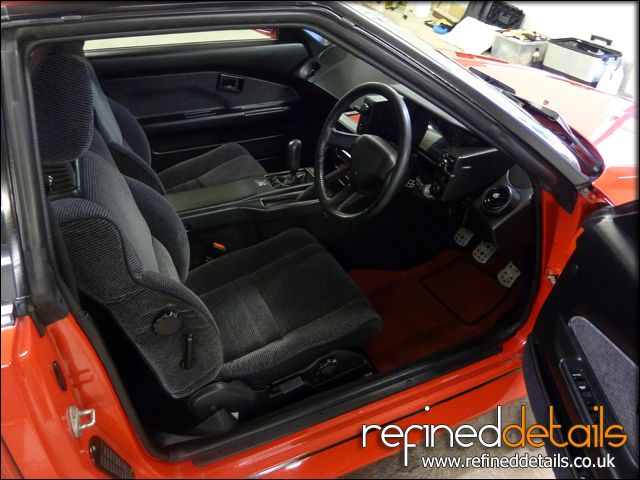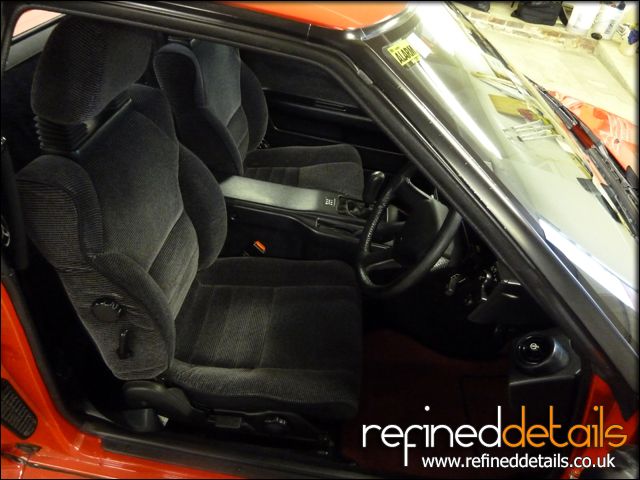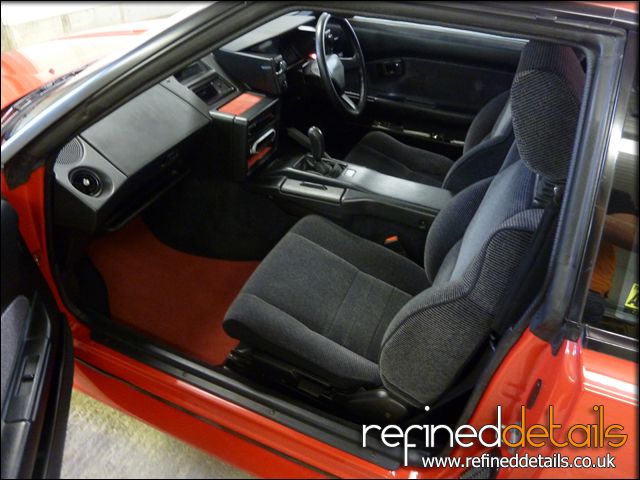 Some contamination removed by the clay barring process…
Into the machine polishing!
Bonnet Before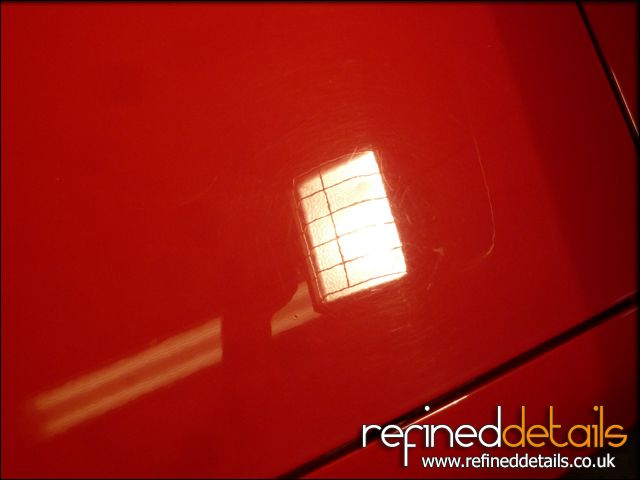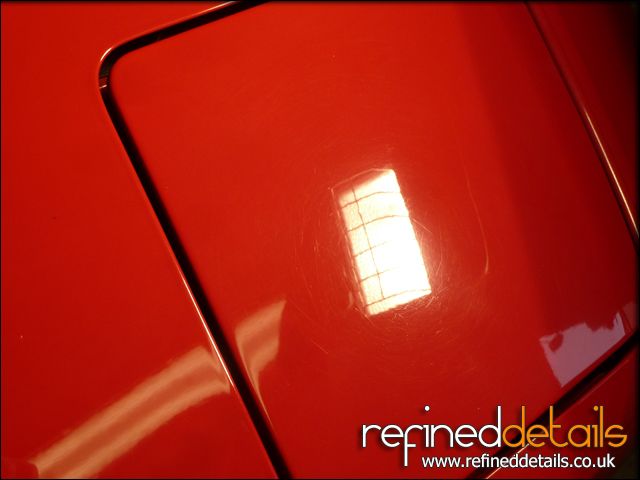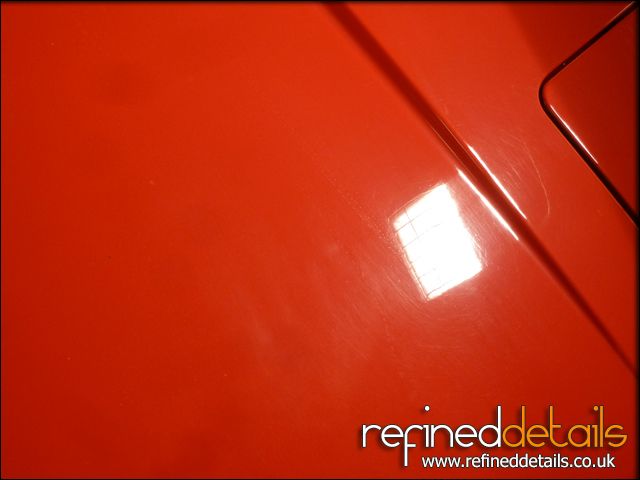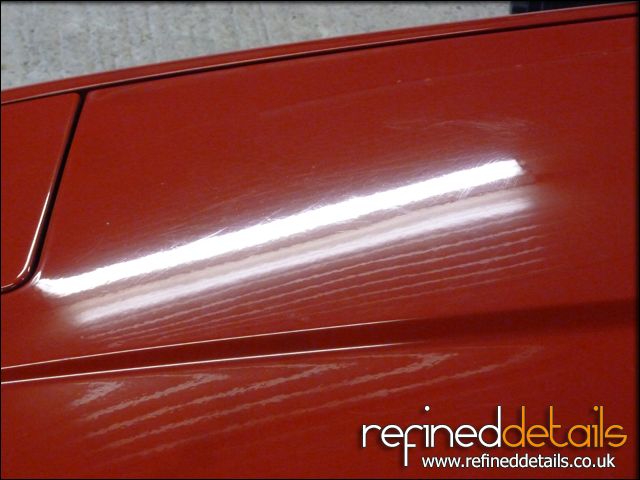 Bonnet After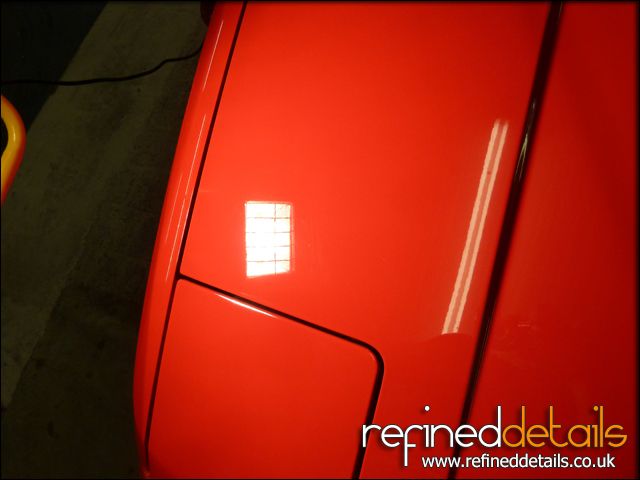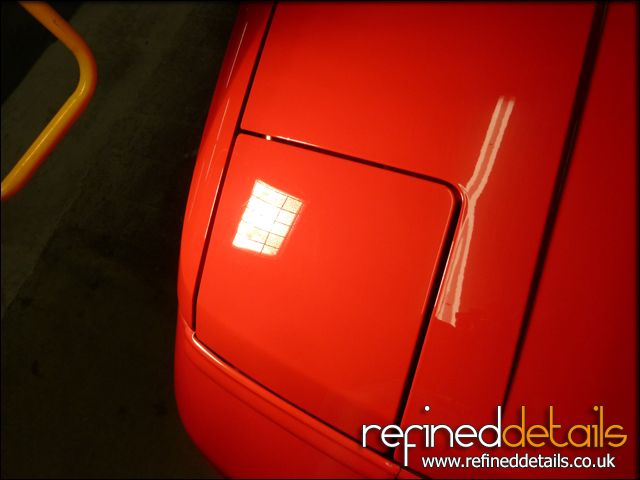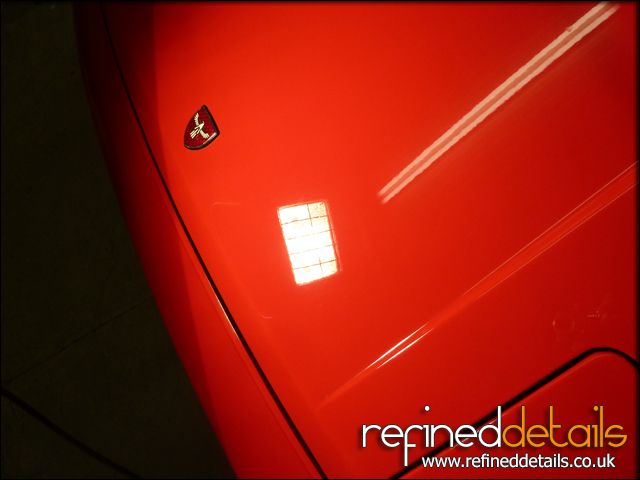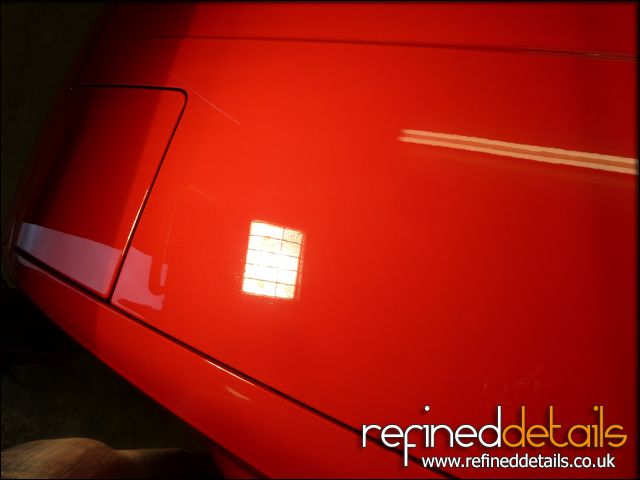 Drivers Wing Before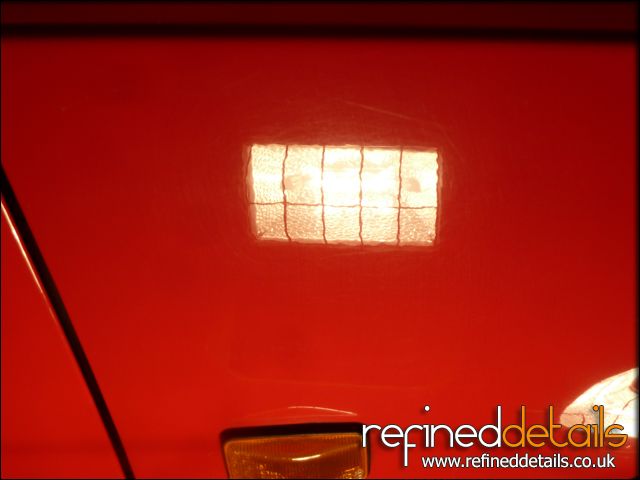 Drivers Wing After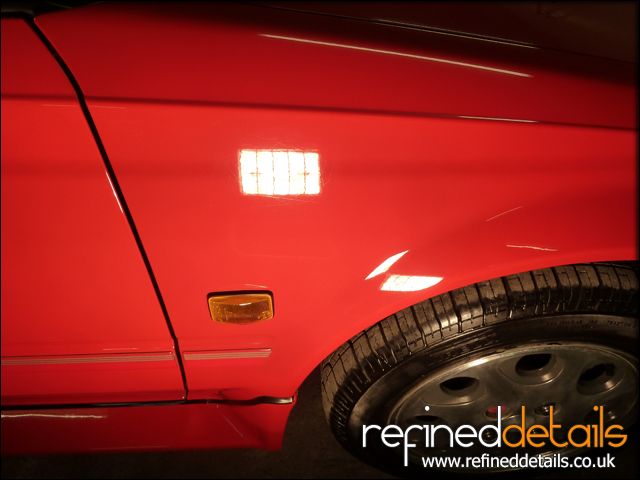 Drivers Door Before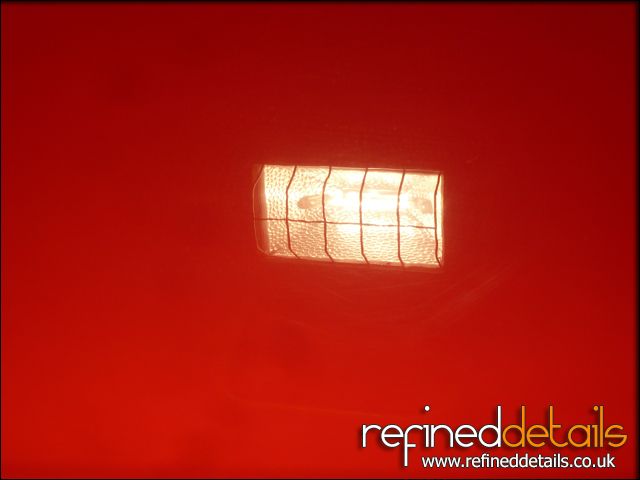 Drivers Door After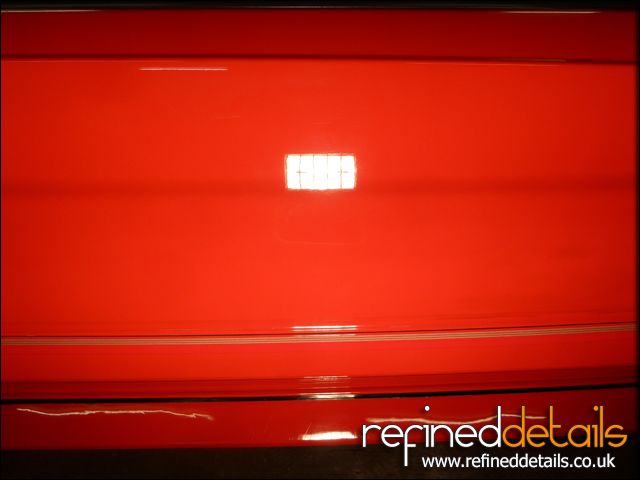 Drivers 3/4 Panel Before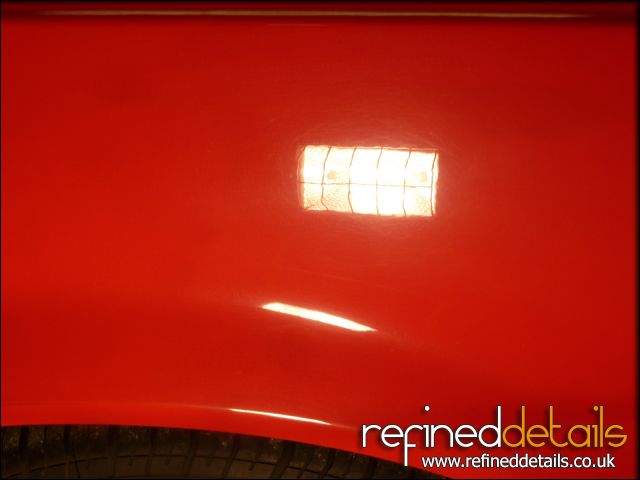 Drivers 3/4 Panel After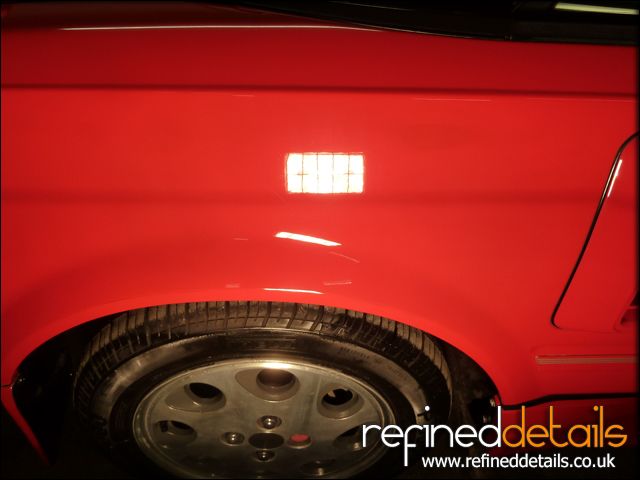 Bootlid Before
Bootlid After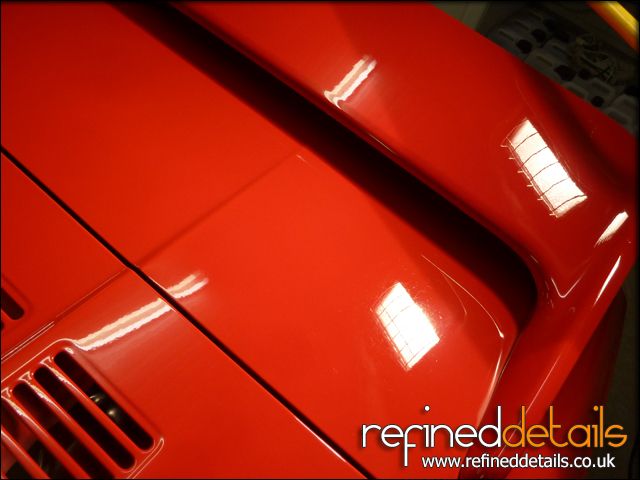 Passenger 3/4 Panel Before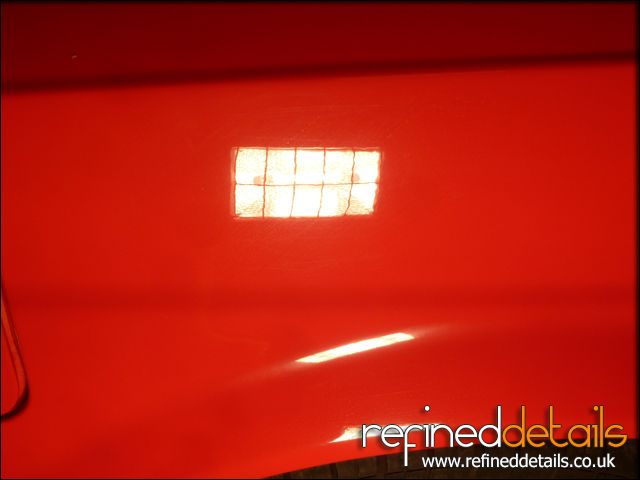 Passenger 3/4 Panel After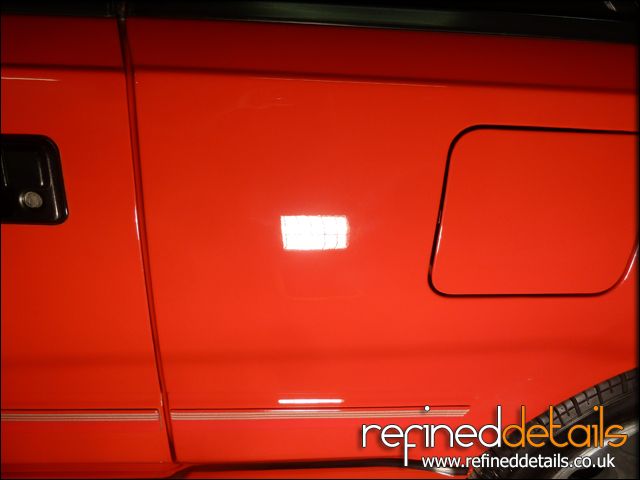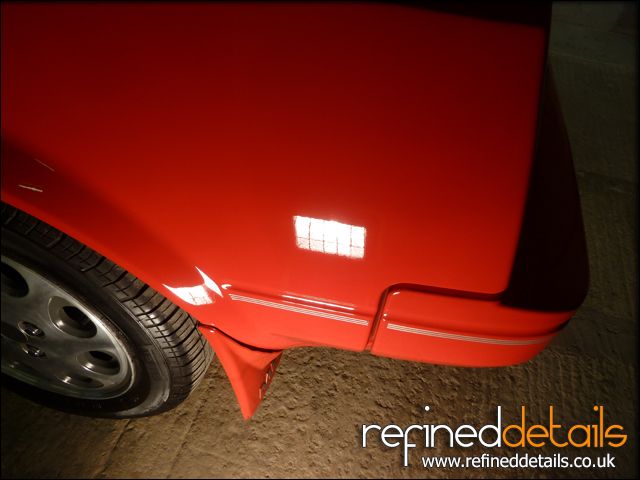 Passenger Door Before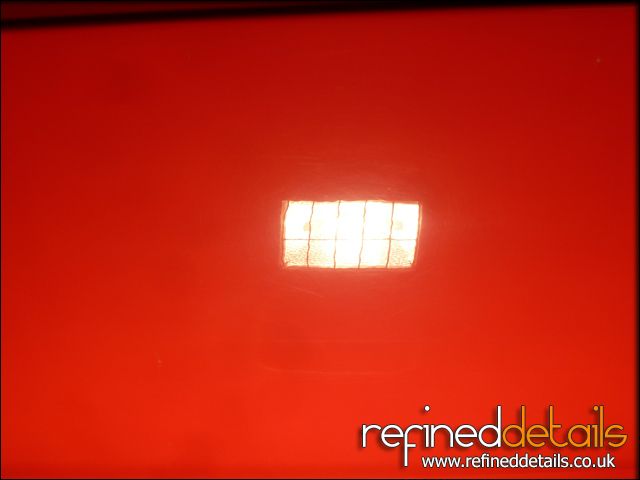 Passenger Door After
Passenger Wing Before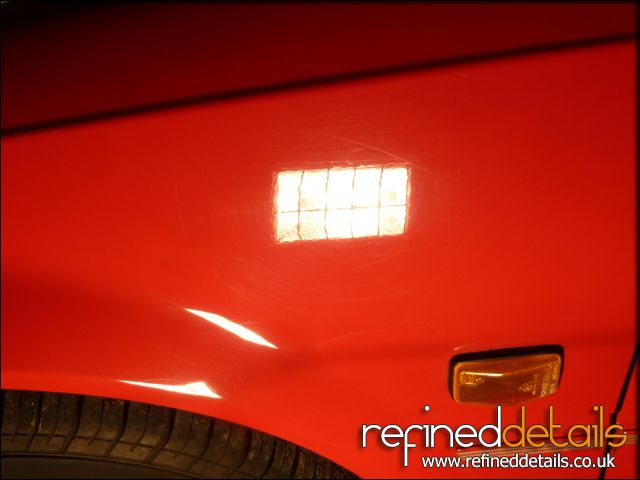 Passenger Wing After
A little bit of toothpickery on the rear lens':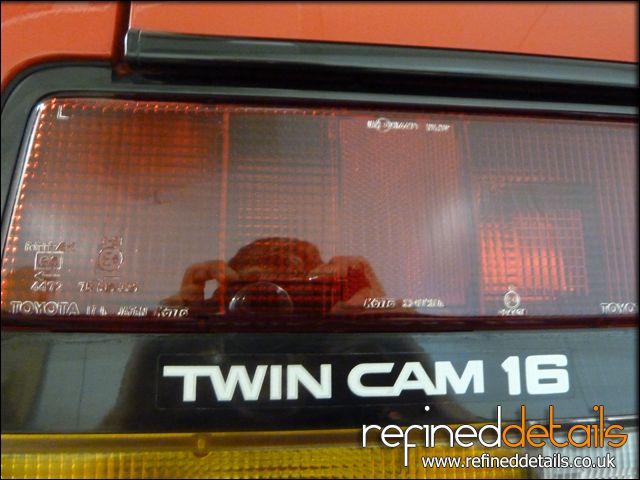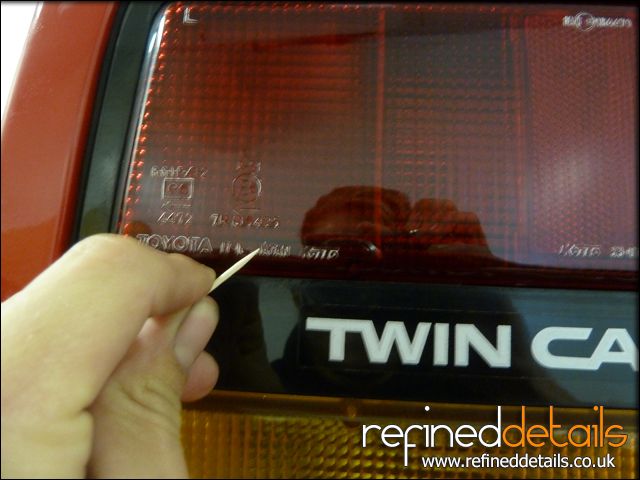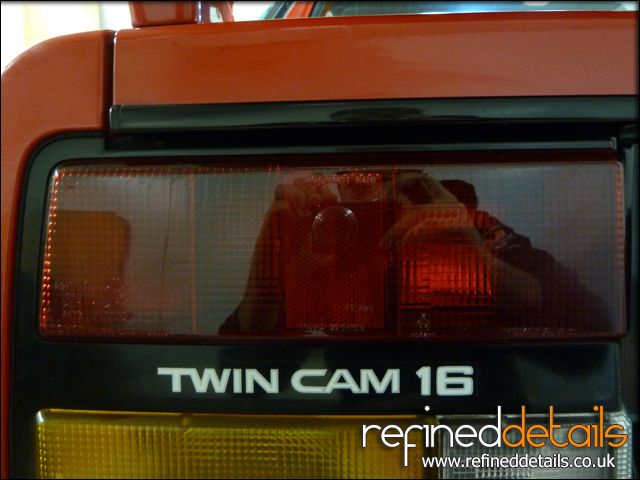 2 layers of a nanotechnology sealant, followed by a colourcharged wax was what was on the menu for protection.
The Results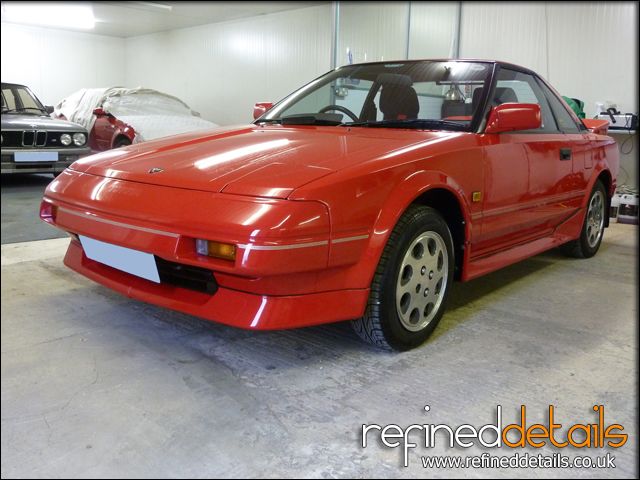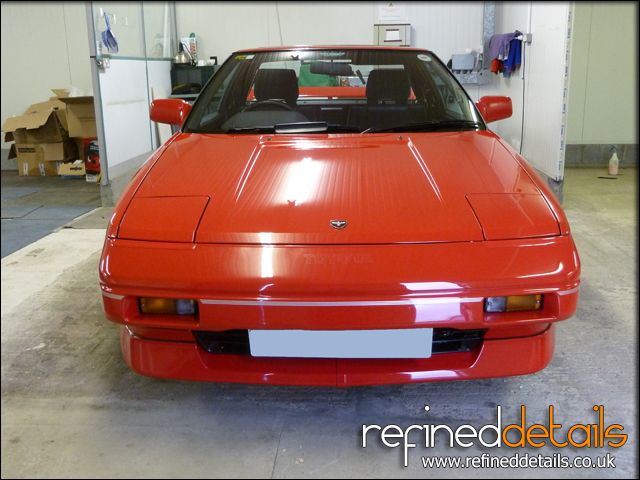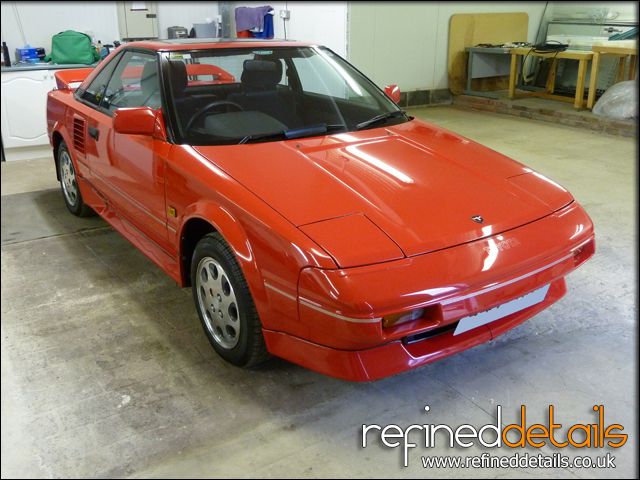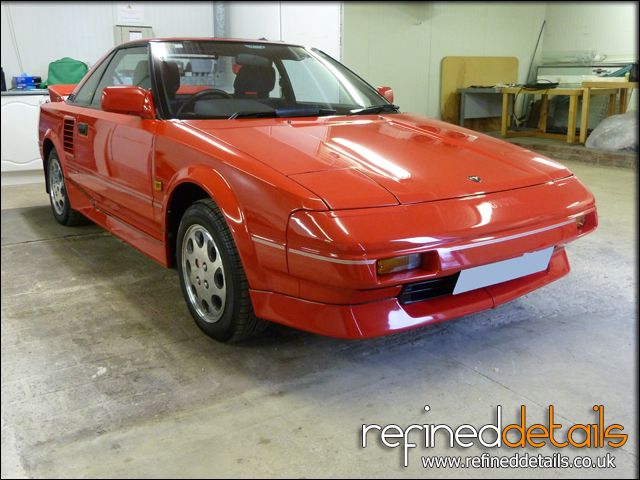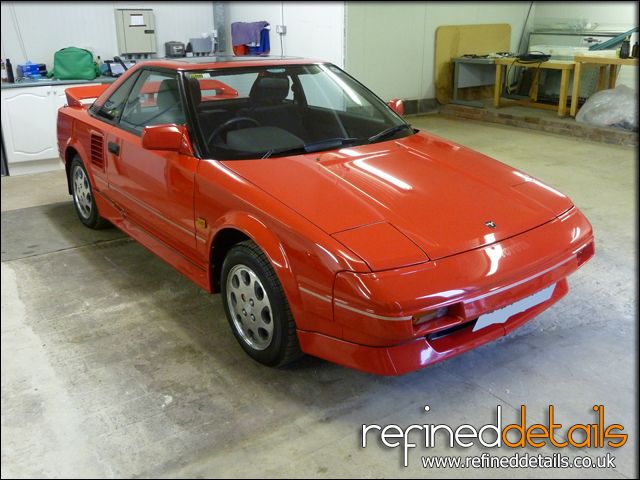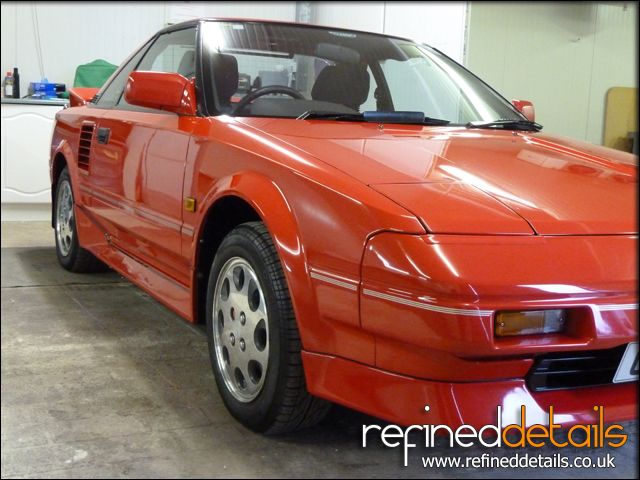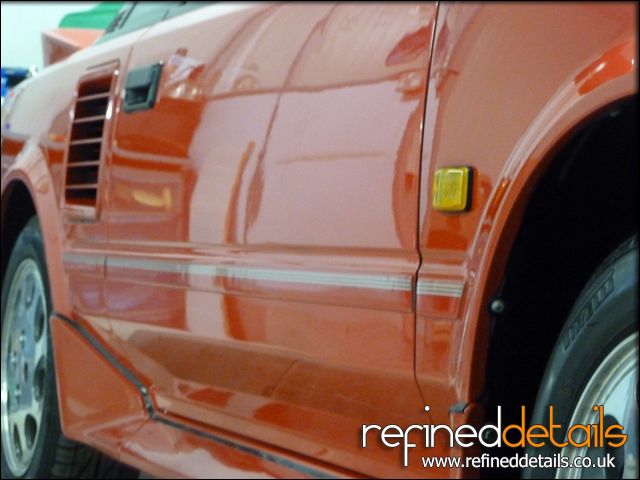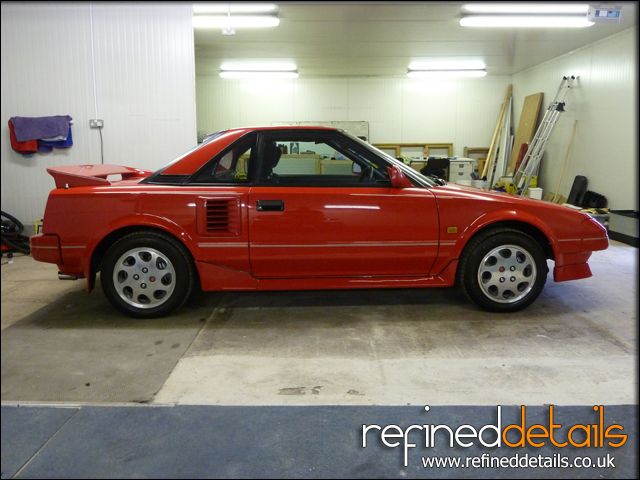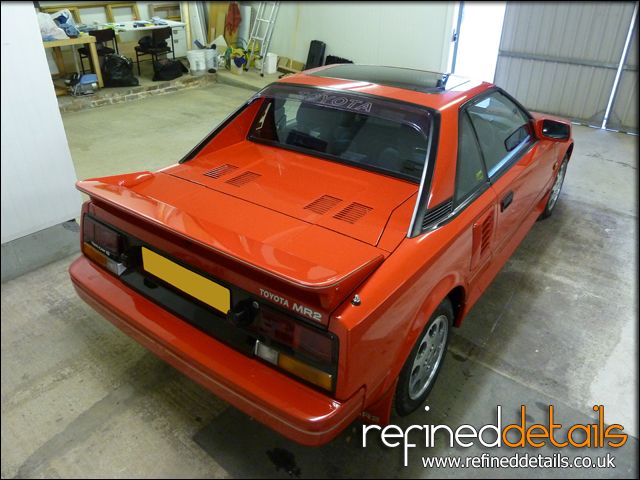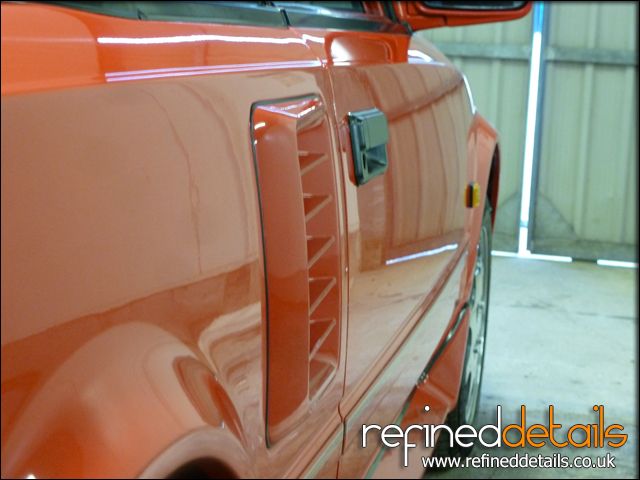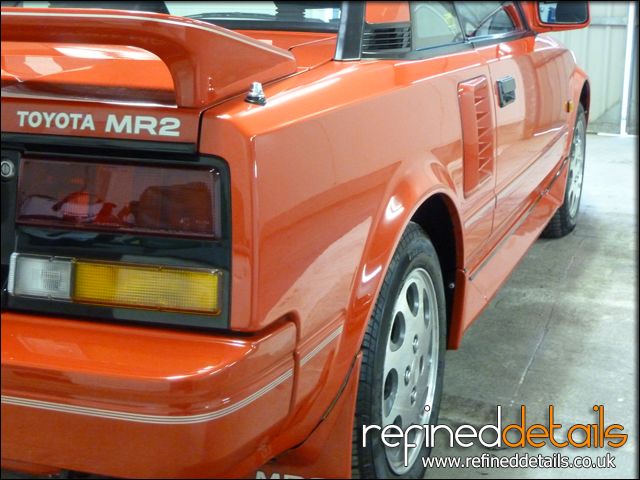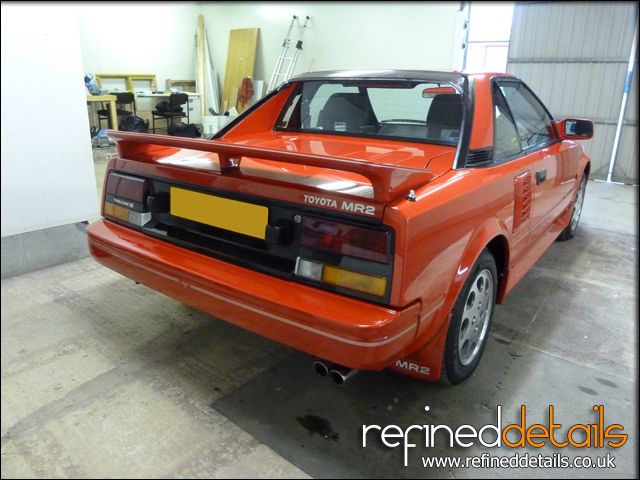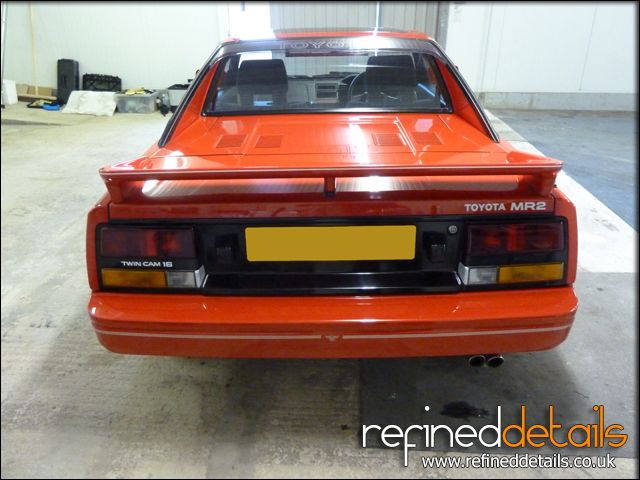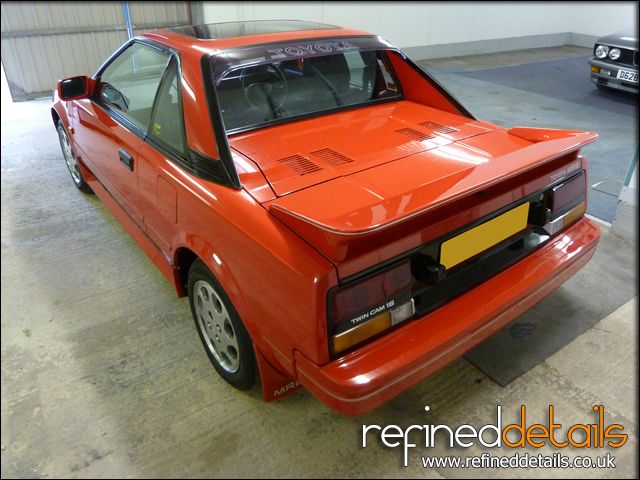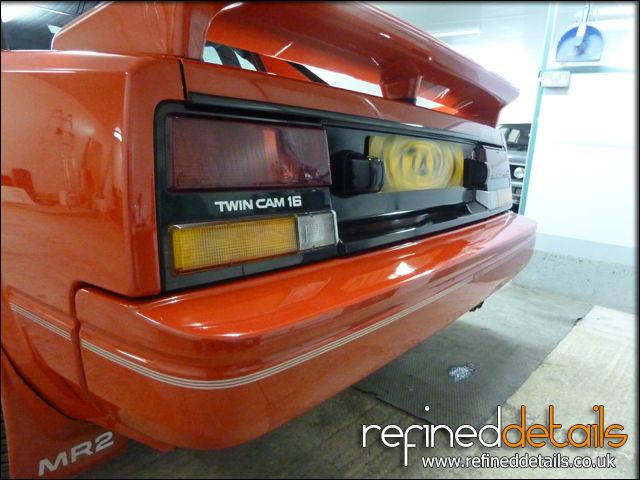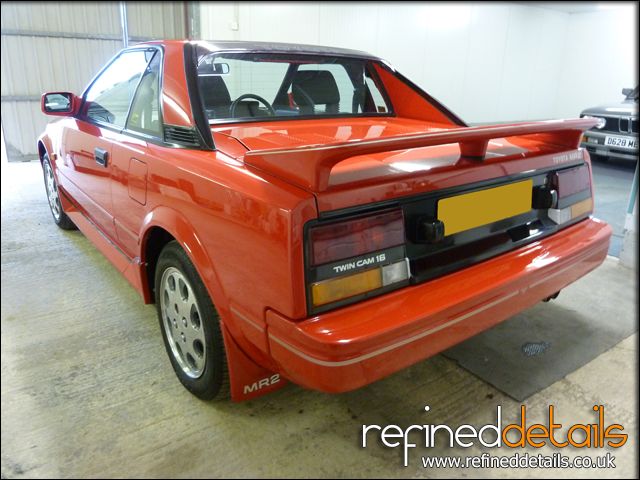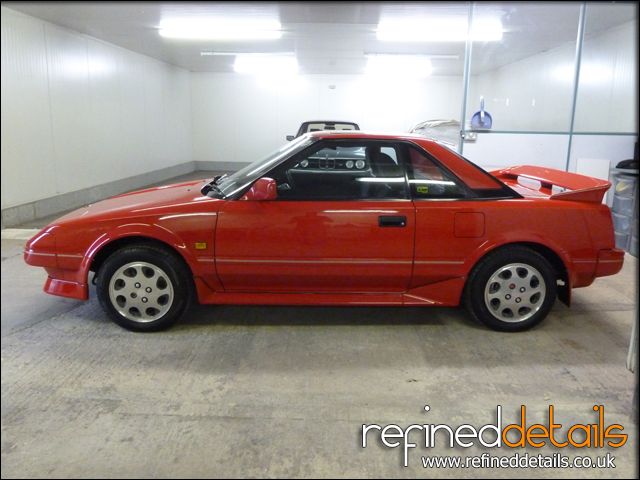 Then the MR2 was rolled into the natural light.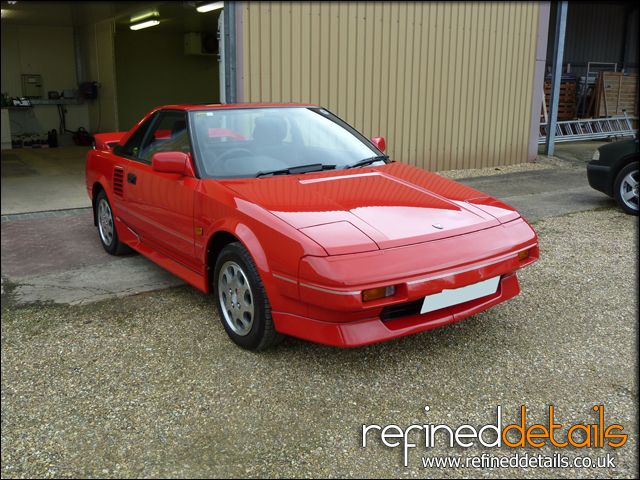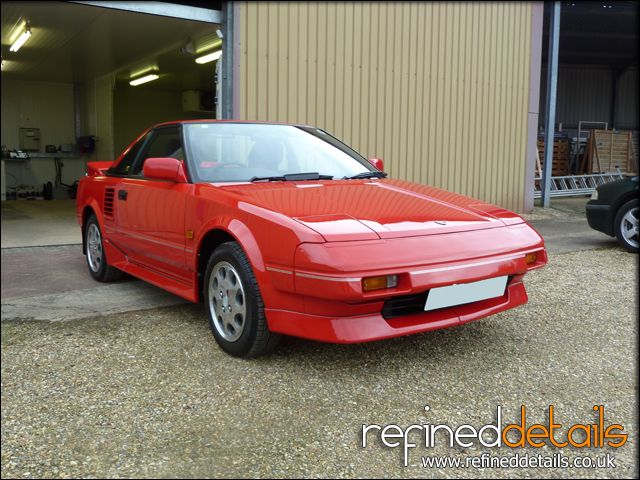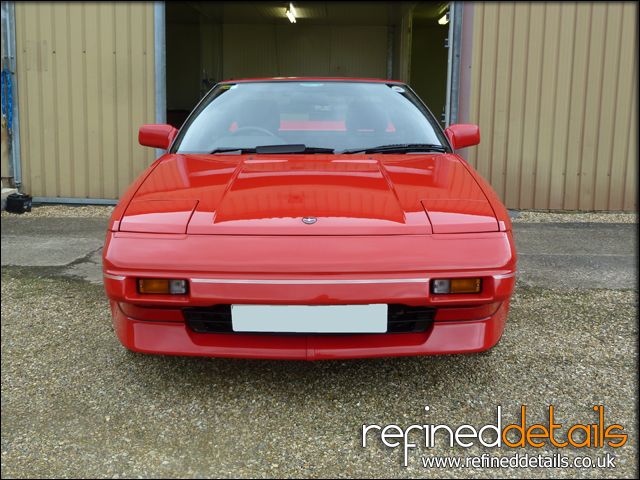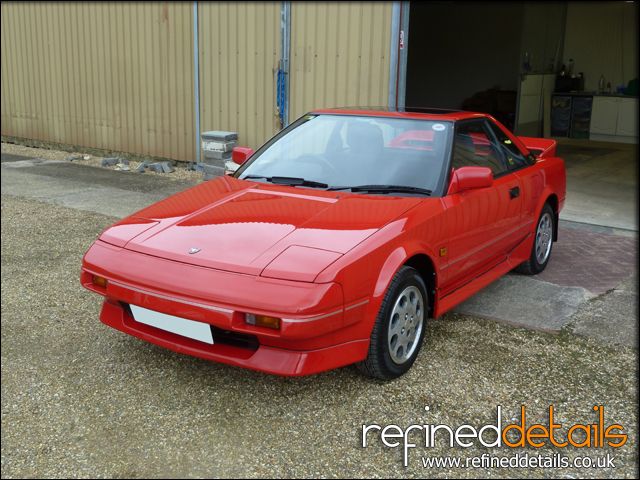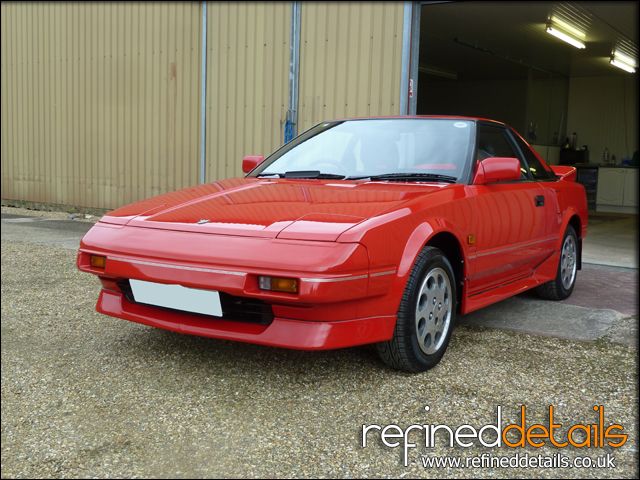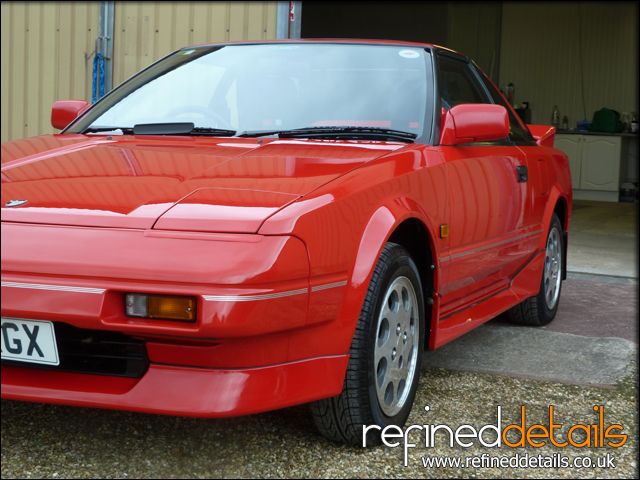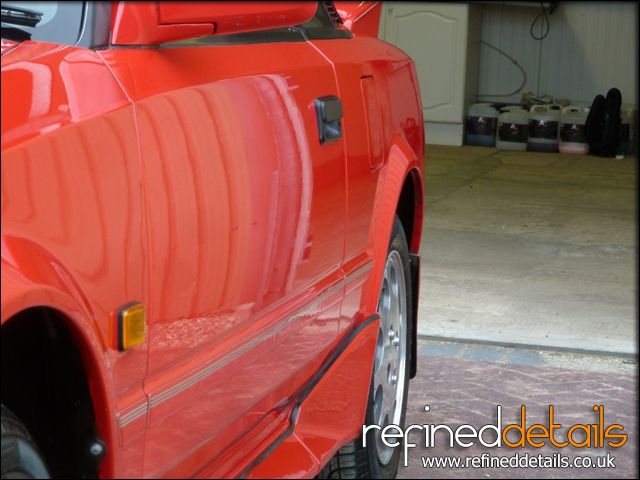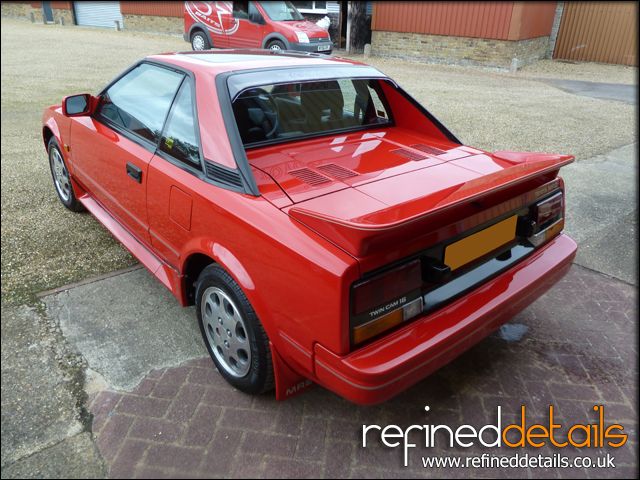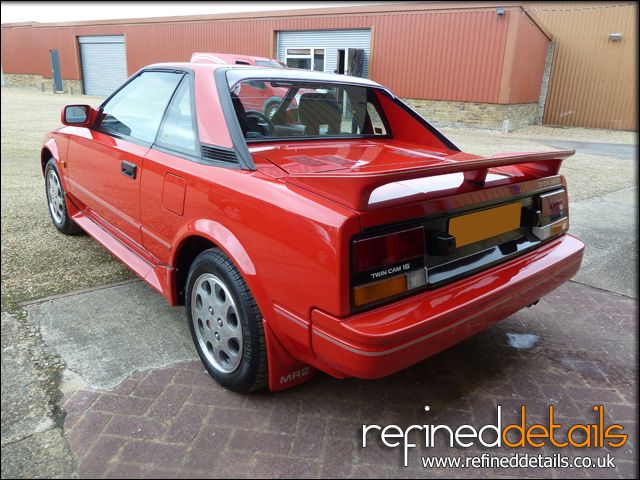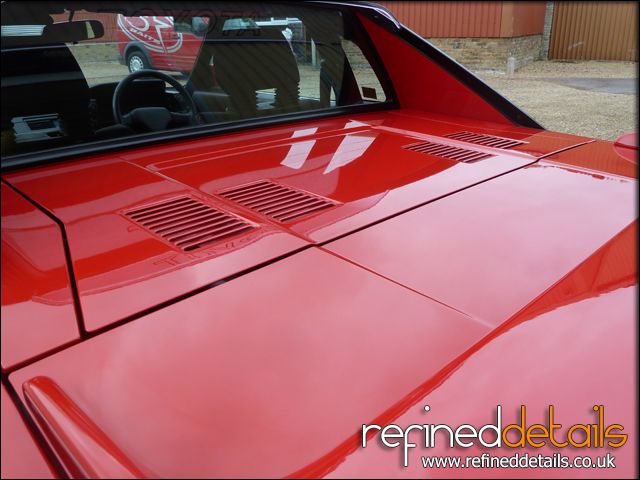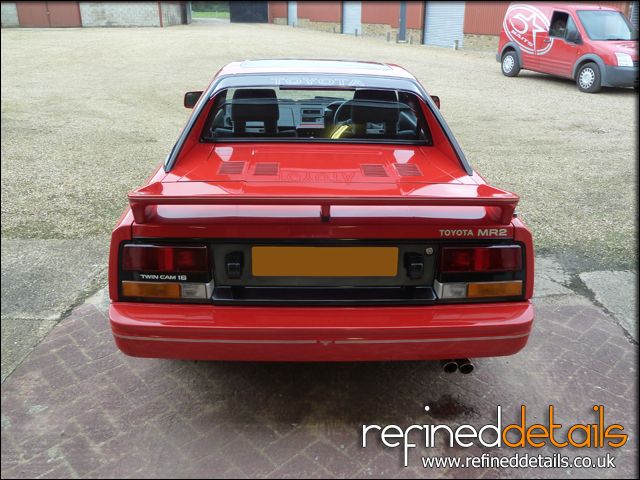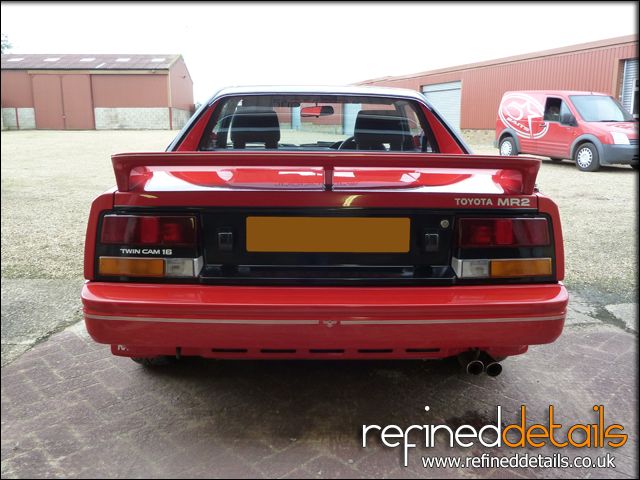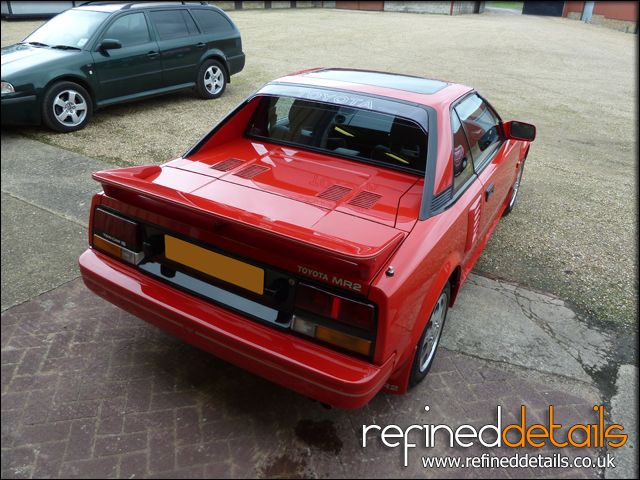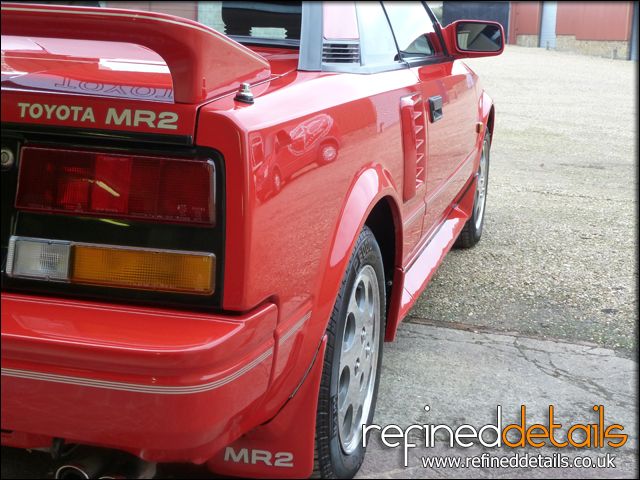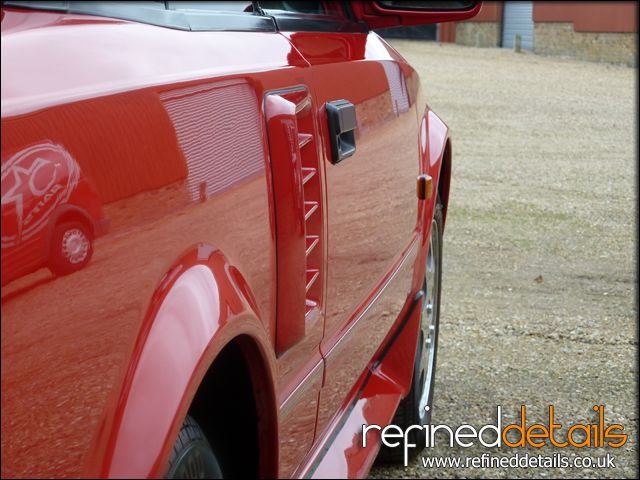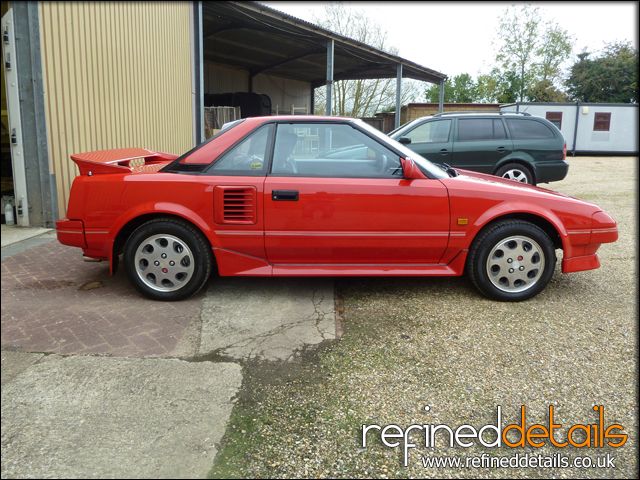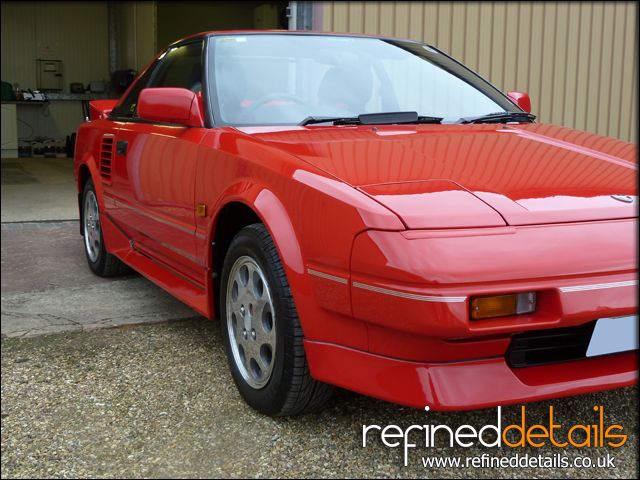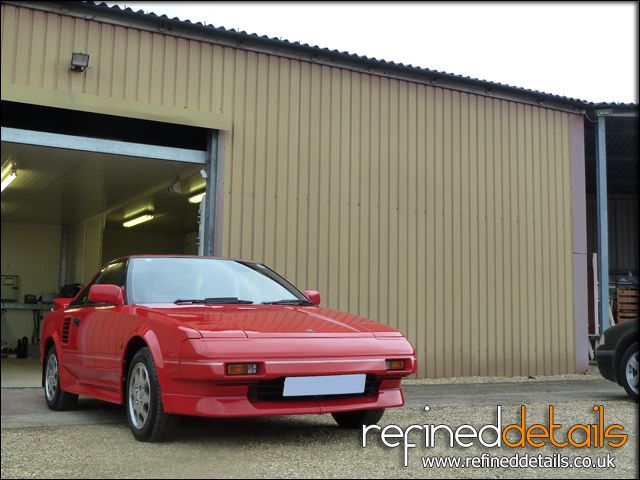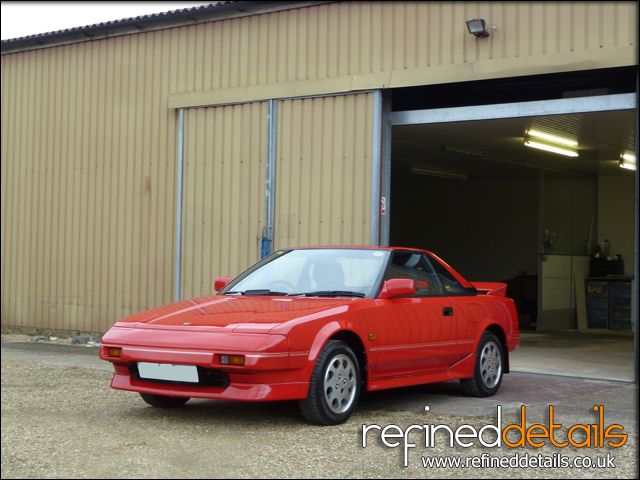 An absolute pleasure bringing this one back to life – thank you very much for looking and reading…
Adam
Refined Details, Buckinghamshire