This Mk2 Golf GTi received our Diamond Package – focusing on providing a detailing restoration, which is similar to a respray. This particular GTi I procured from Brighton with a low 99k and just 3 owners – All-in-all a well looked after car in a mechanical sense.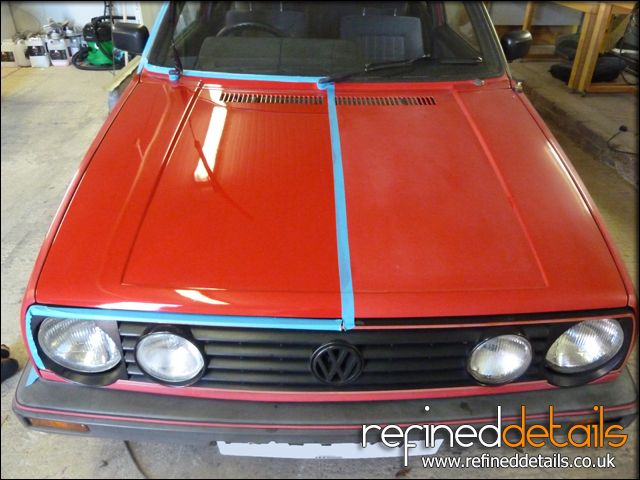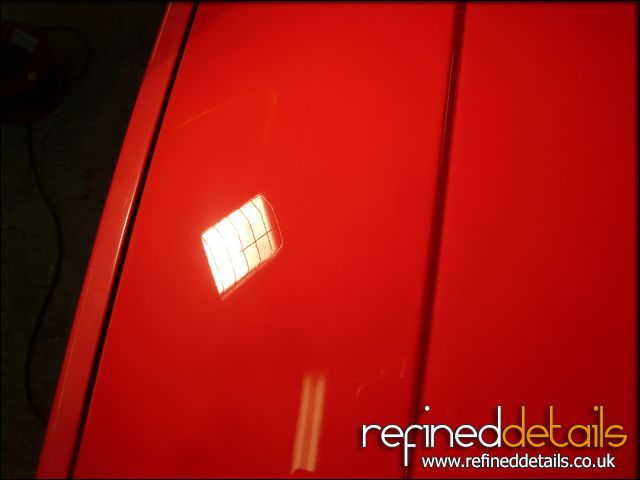 A few more pictures of what I need to get through! I have been as sympathetic as possible when mopping this back due to the very low paint readings from years and years of T-cutting and evidence of a mop in the past – the 3/4 panel in particular, where you can just see the primer!
After a multiple stage machine polish, I restored the paintwork to the best it could be.
Here are the results.
Alloys were powder coated.