Hi all,
Here is a new car detail that I completed back in April this year – the vehicle in question was a brand new BMW F31 330d X Drive Touring in arguably the best colour – Estroil Blue!
The car had been "left alone" by the dealers and had covered around 300 miles before coming to myself.
The plan was to give the vehicle a 1-step machine polish to remove any marks that the dealer had induced and protecting the finish.
On Arrival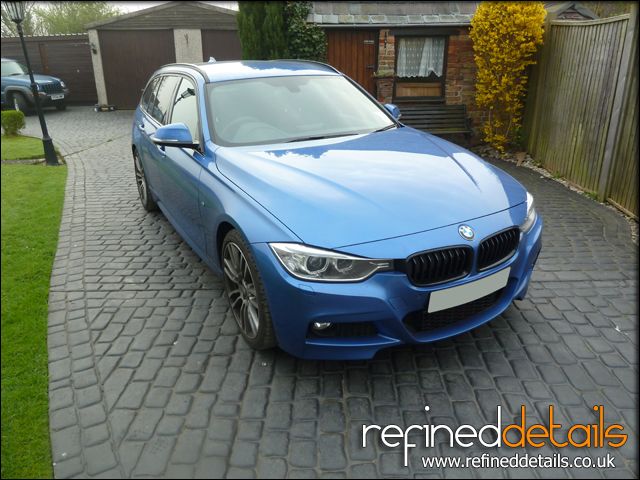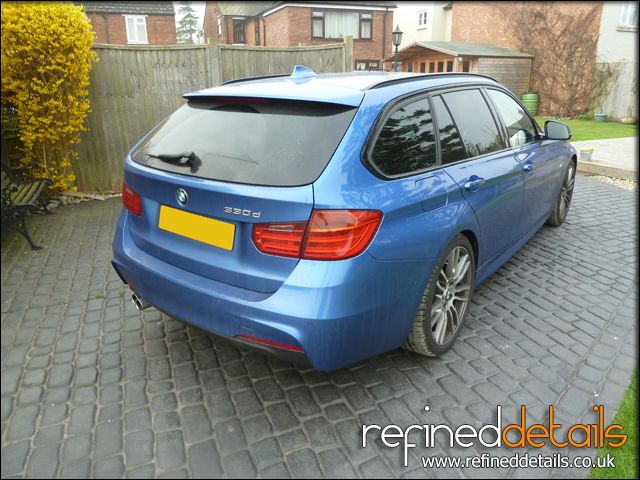 Closer Inspection
First up were the alloys.
Alloys Before
Alloys After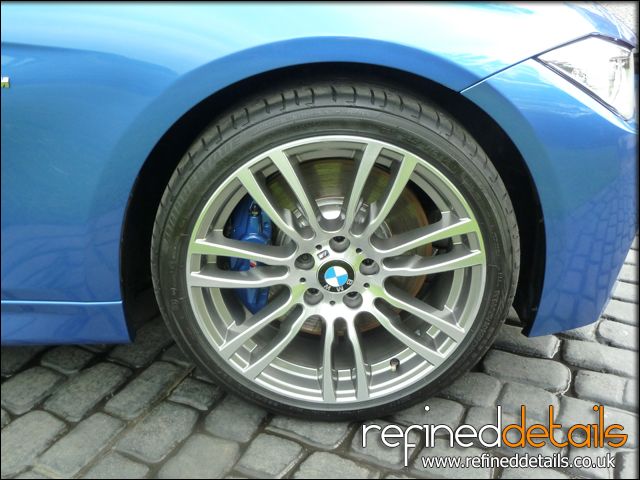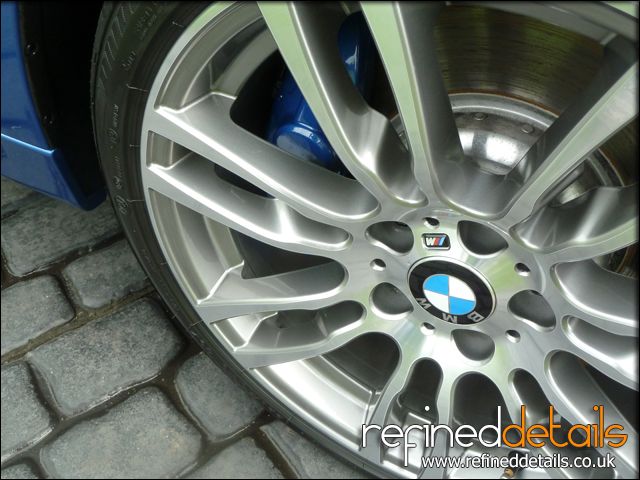 Exhaust Before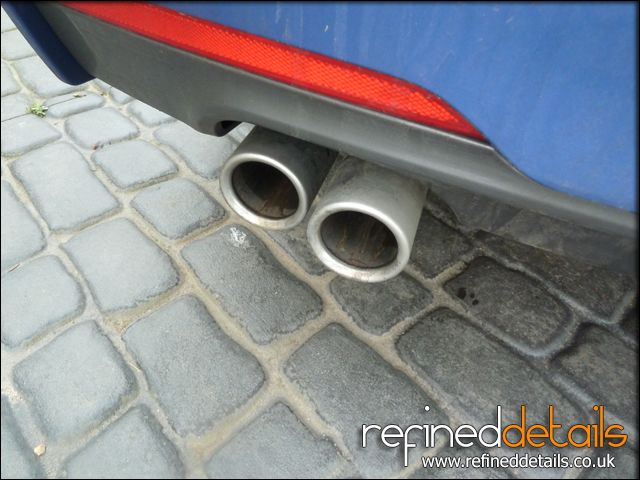 Exhaust After
After all the usual safe wash process including the 2 bucket method,snow foam, deironise, etc. the vehicle was clay barred.
It's quite amazing how dirty a new car can be!
The vehicle was then thoroughly dried off and it was time to assess the paintwork and perform a 1-step machine polish.
Bonnet Before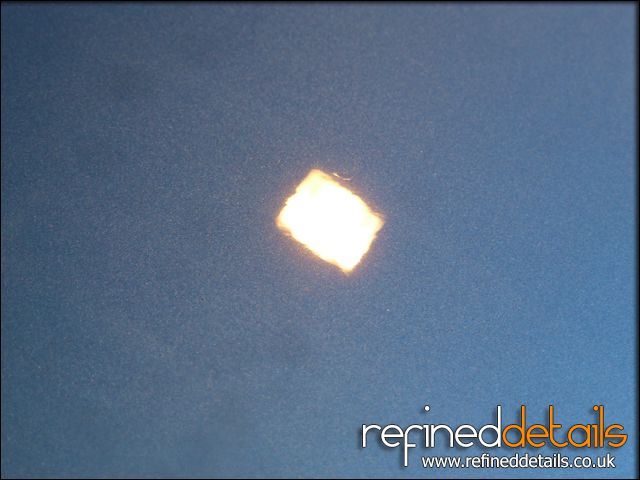 Bonnet After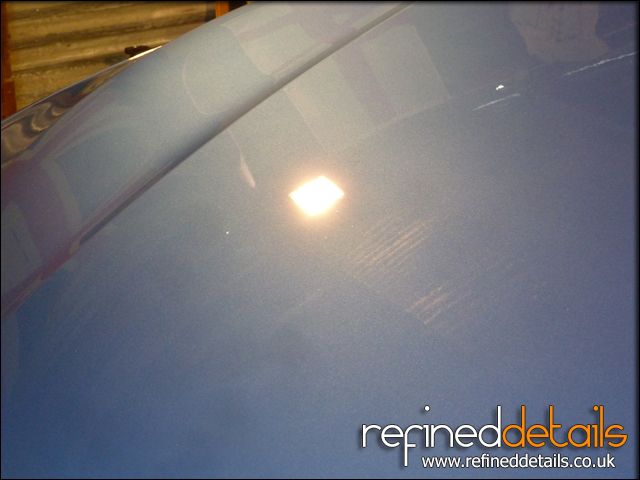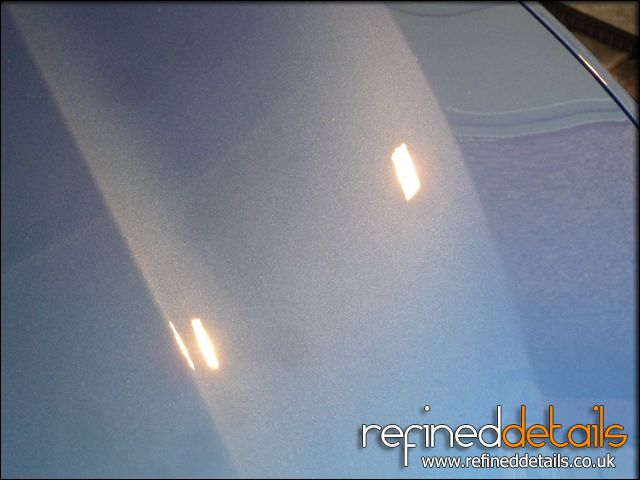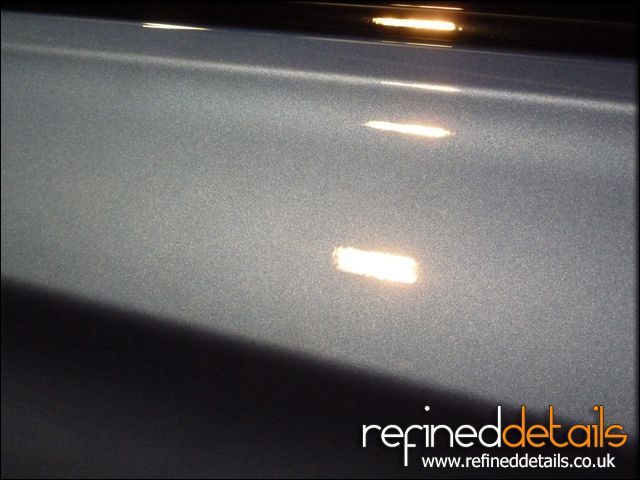 Drivers Door Before
Drivers Door After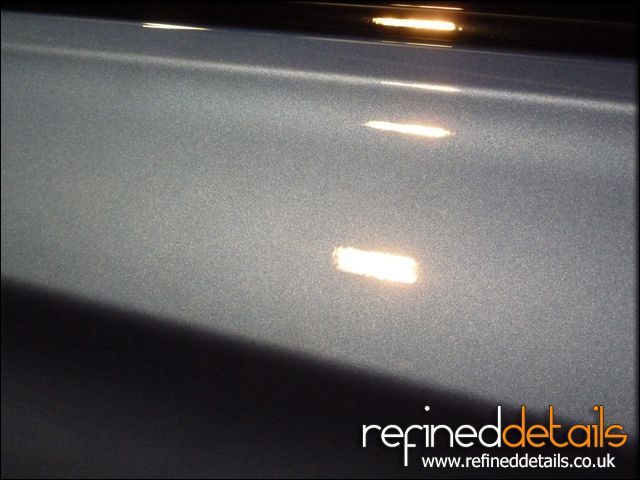 3/4 Panel Before
3/4 Panel After
B Pillars Before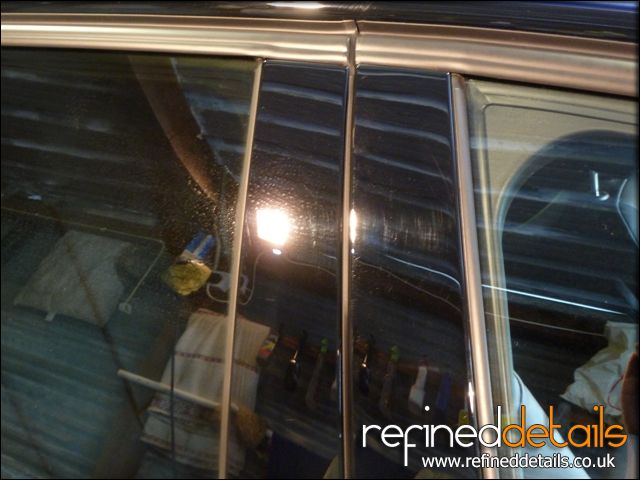 B Pillars After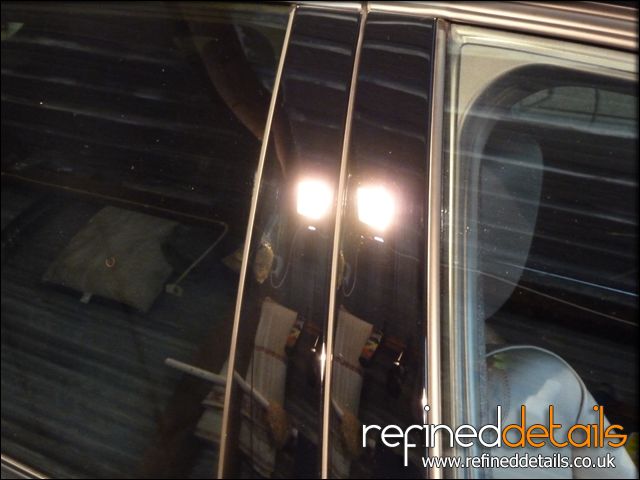 The finish was then protected with a Nanotechnology Sealant and all the other exterior surfaces were treated with there respective products.
The Results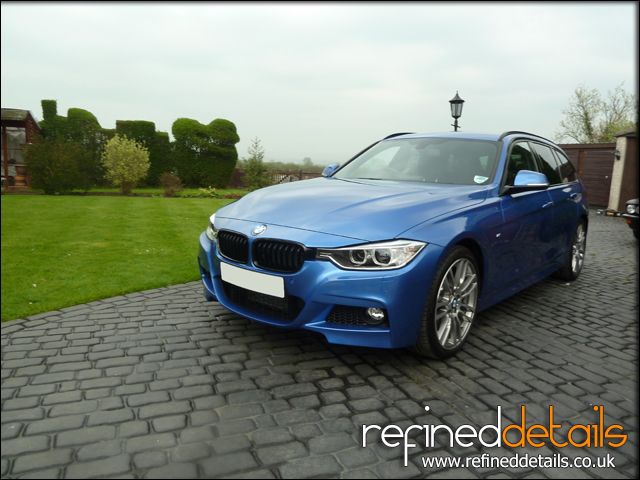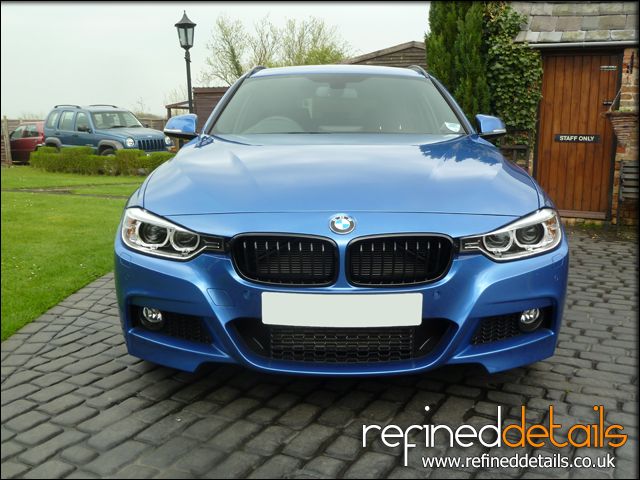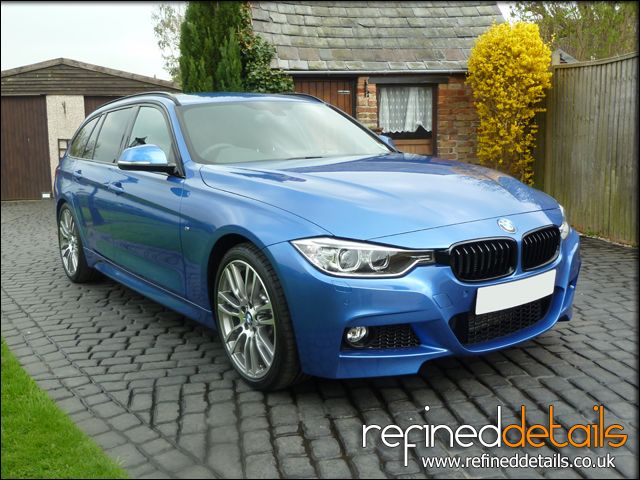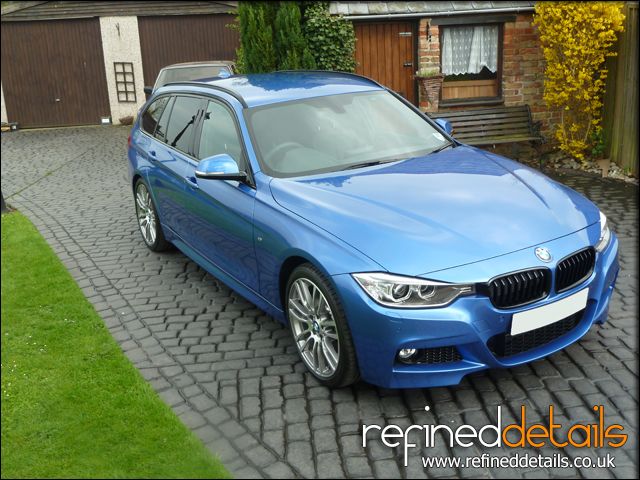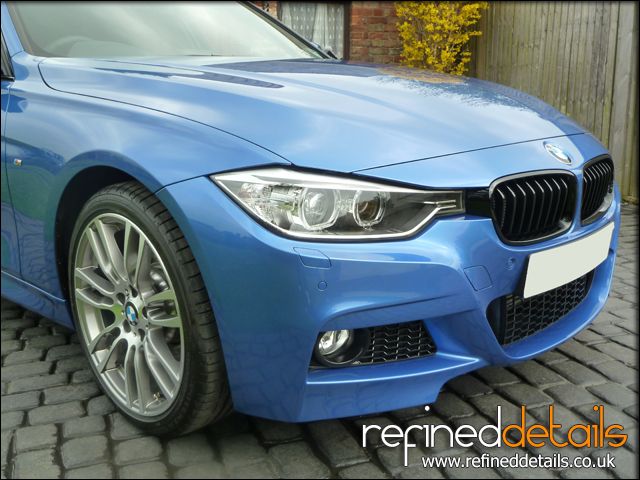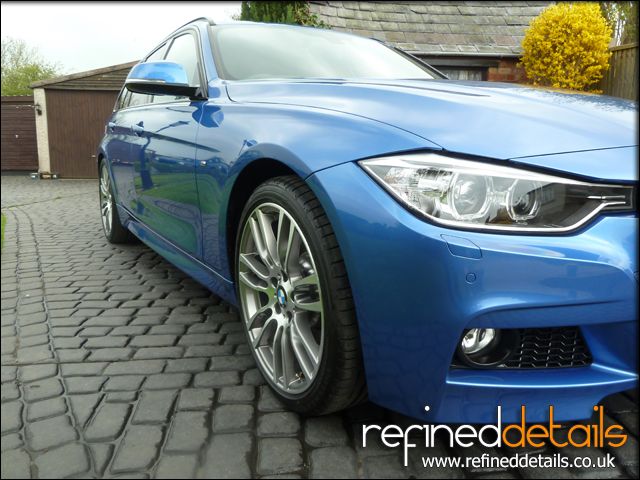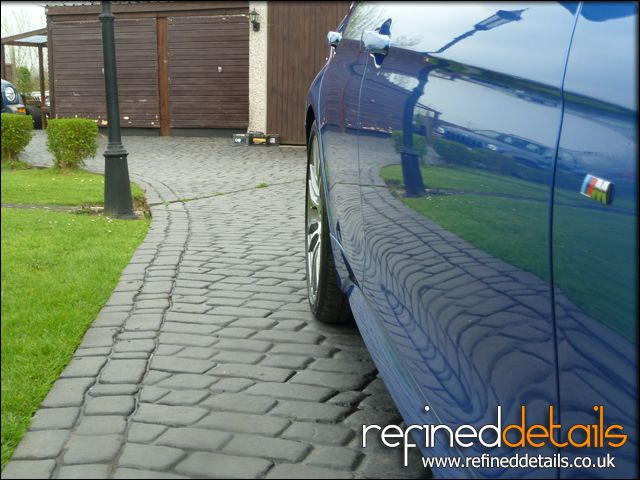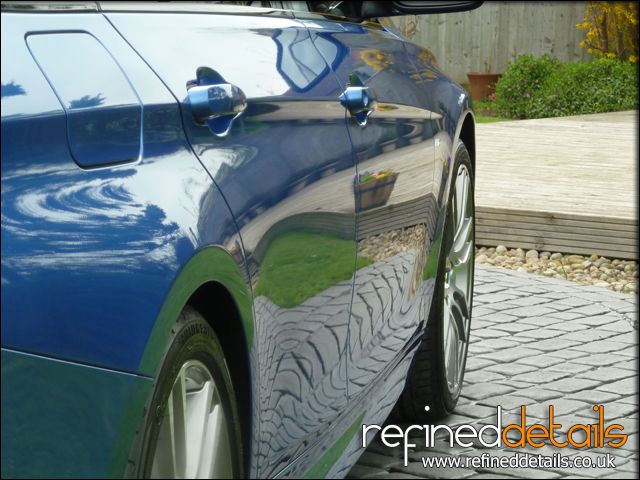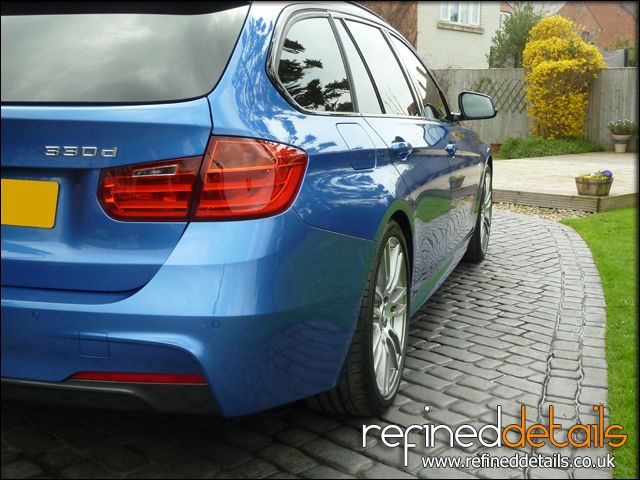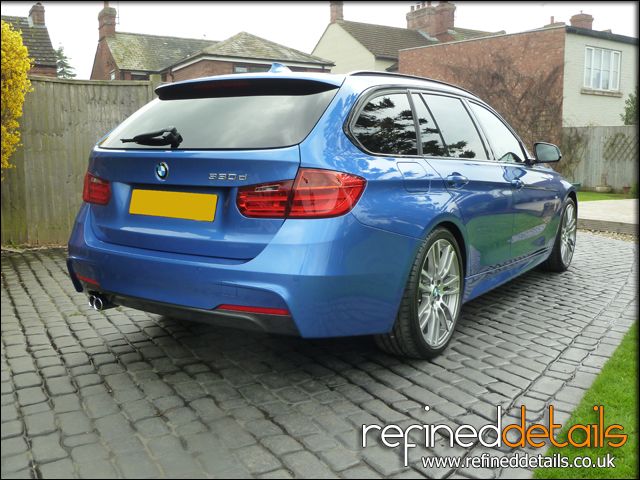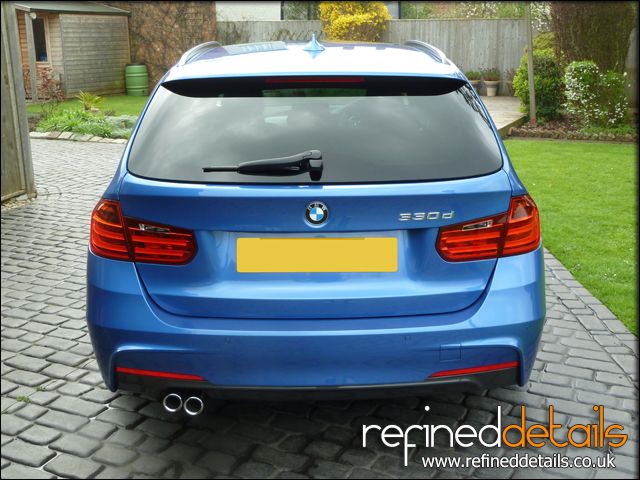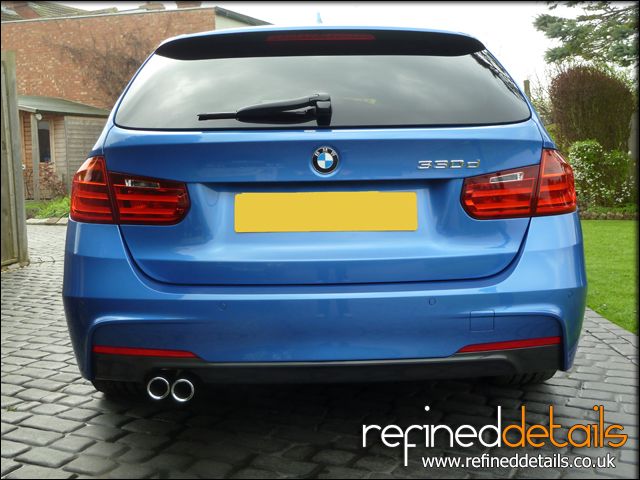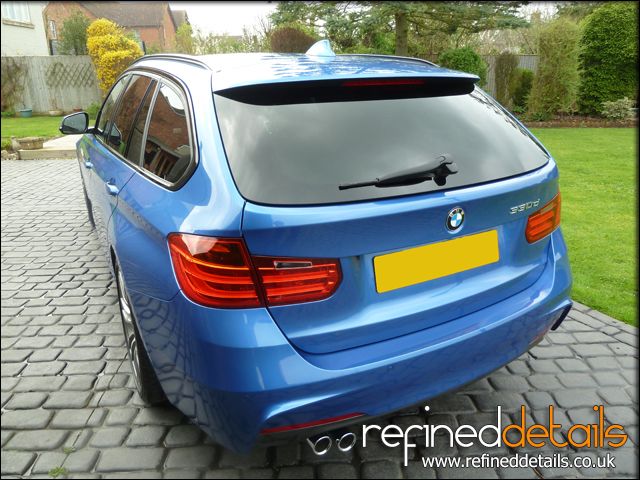 How a new car should be prepared! A real pleasure putting this beauty on the road in the state she deserves be.
Thank you for looking and reading as always…
Adam