Hi all,
Here is a protection detail I did on a 3 month old BMW F10 M5 (Nov 2013), prior to the winter months.
For more regular updates from us please feel free to follow on Twitter and Facebook.
A thorough decontamination was in order, prior to protecting all the exterior surfaces – Autobrite Direct's Nano Seal was the LSP of choice.
On Arrival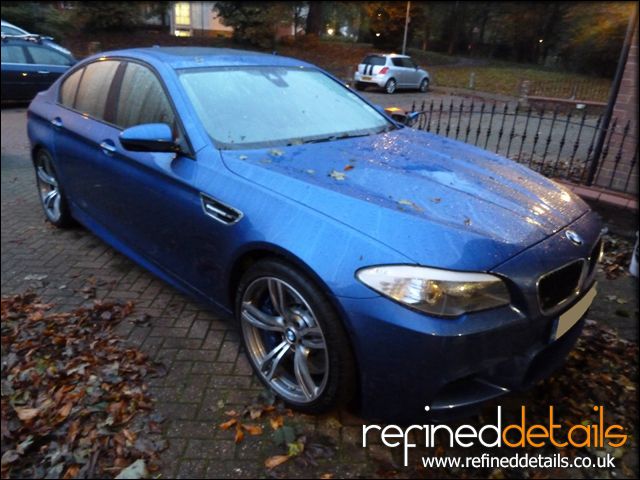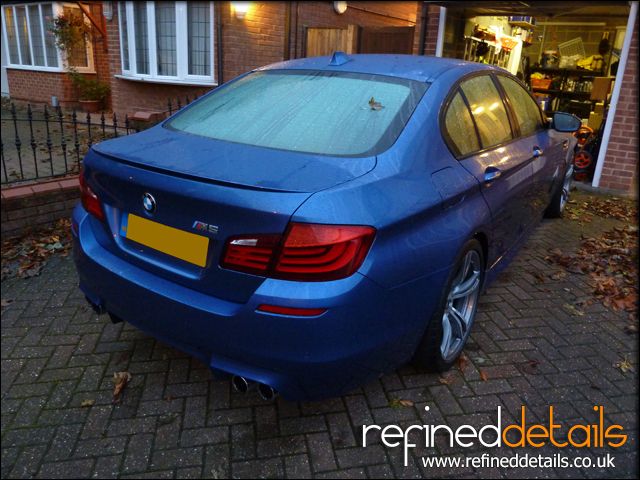 A 7am start on this one! Dark, wet and cold!!
First up were the alloys.
Alloys Before
Alloys After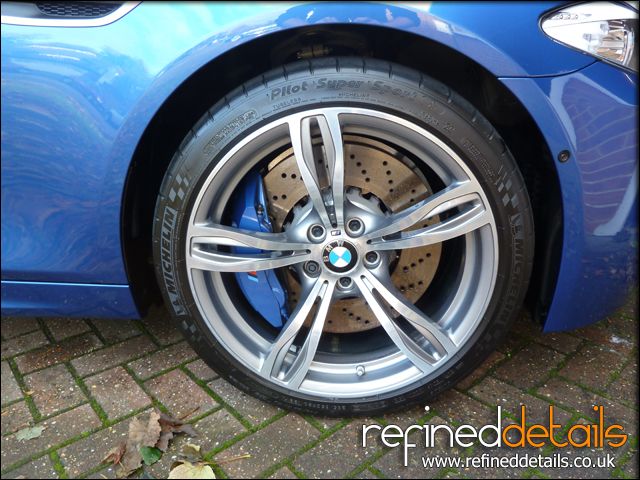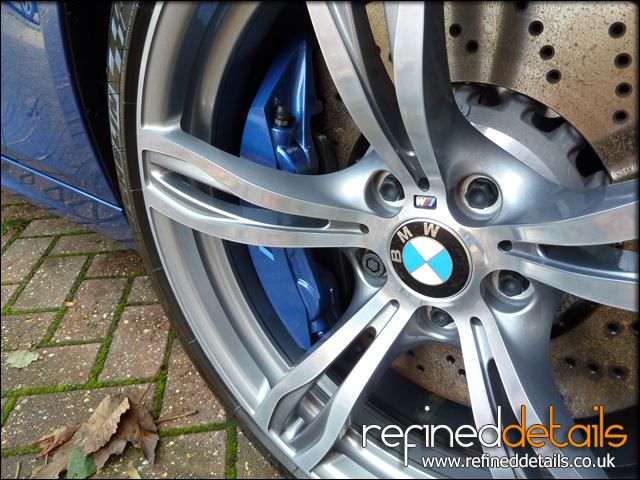 Next were the exhaust tips.
Exhaust Before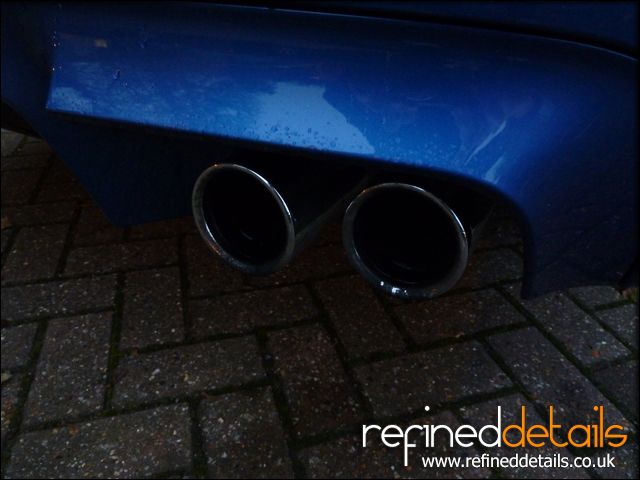 Exhaust 50/50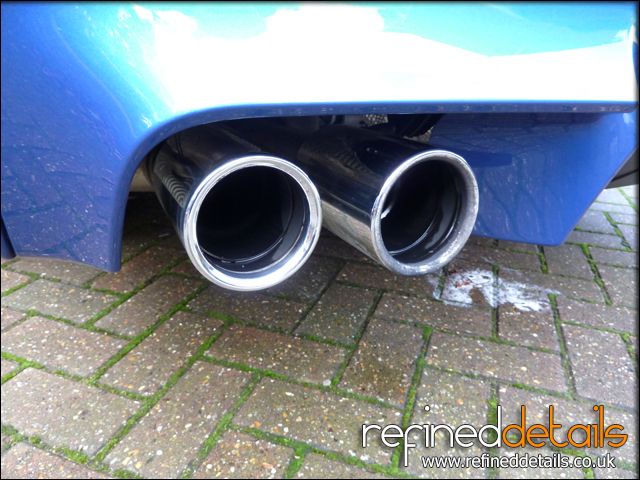 Exhaust After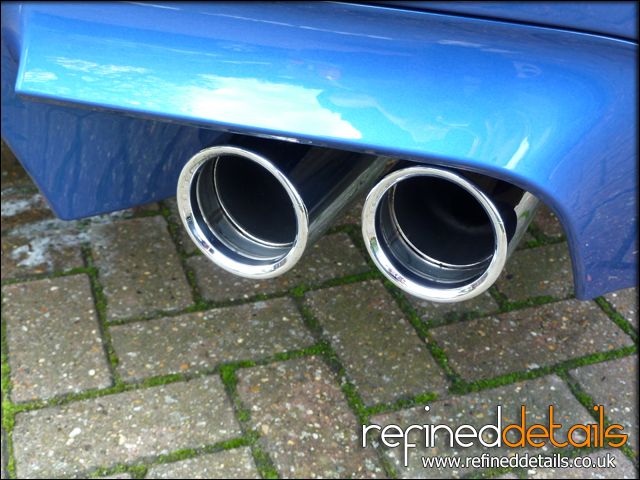 The M5 underwent a safe wash process, including snow foam: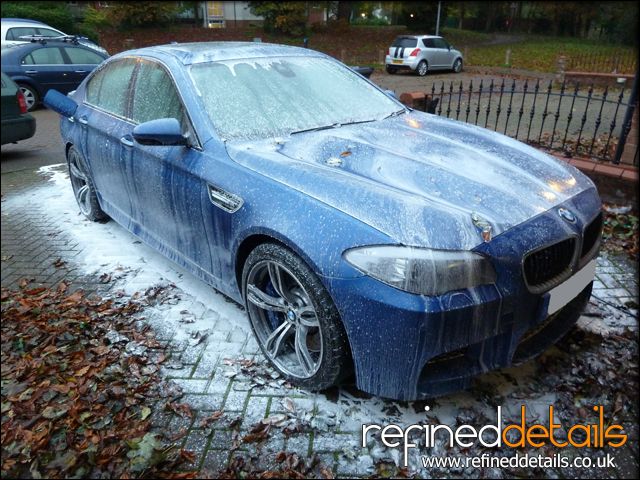 The bodywork was also detarred and deironised prior to clay barring.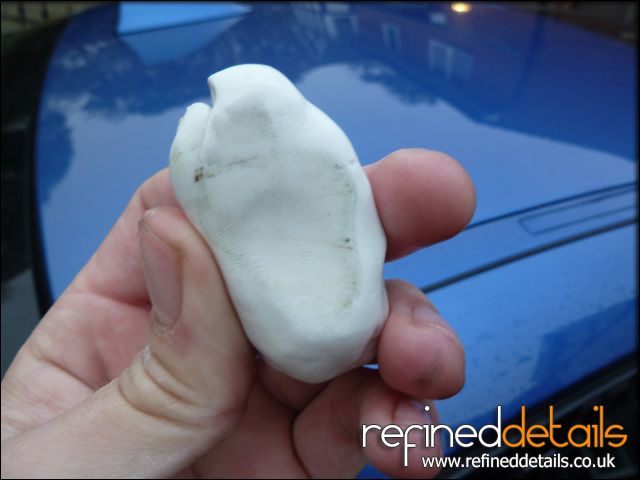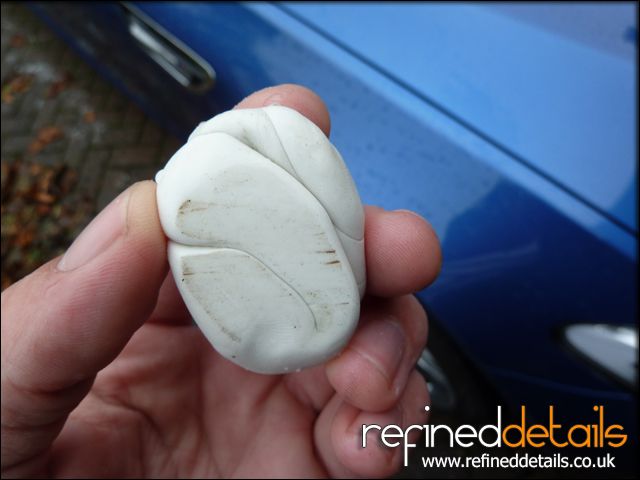 The paintwork received a pre-wax cleanser polish by hand to provide the optimum bonding surface for the Nanotechnology Sealant.
The Results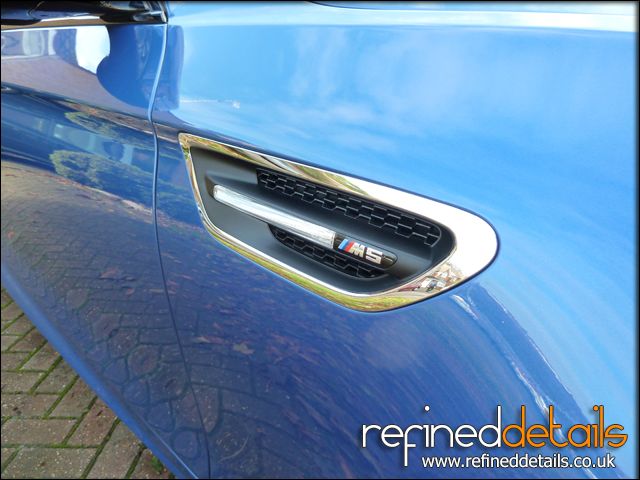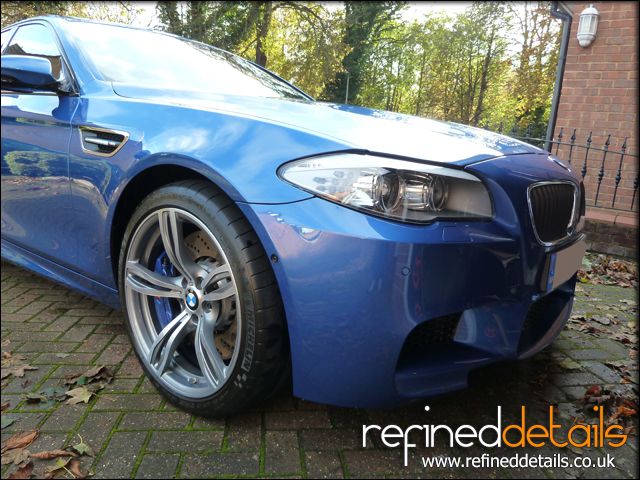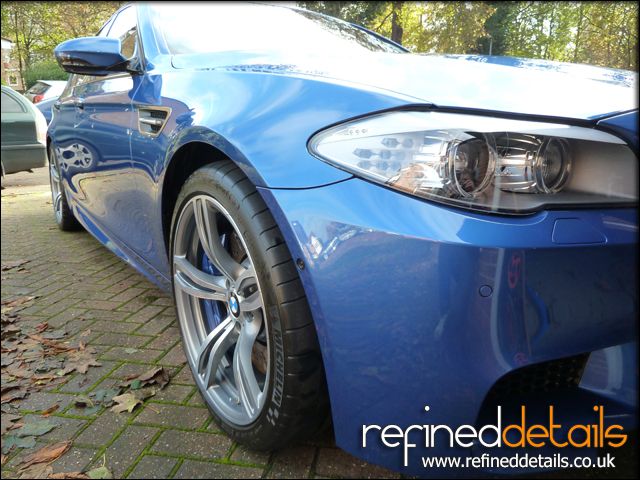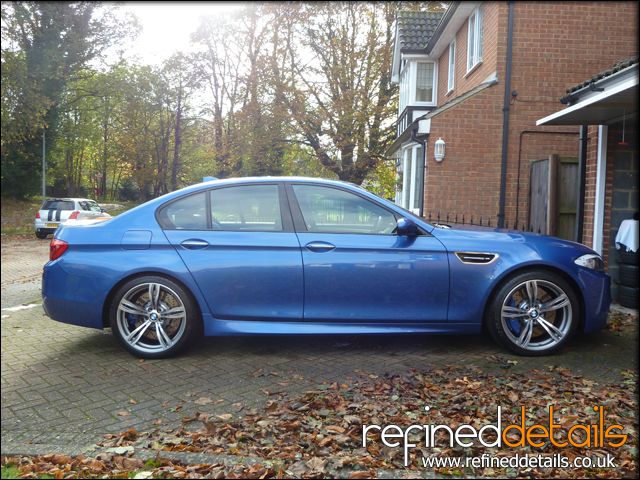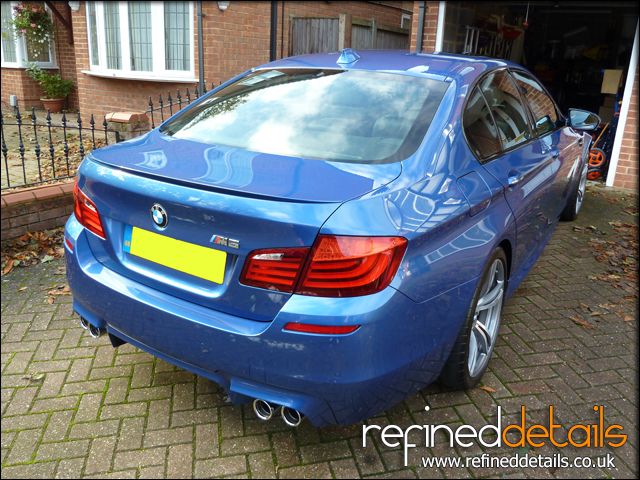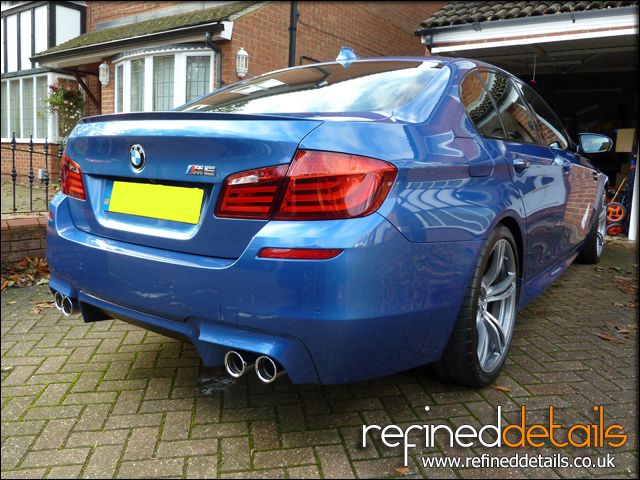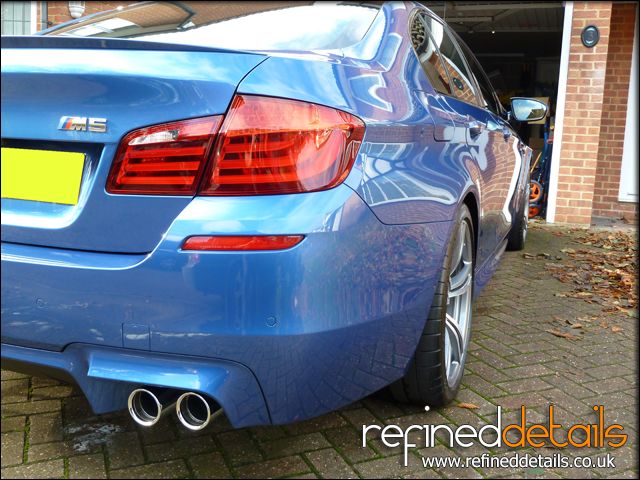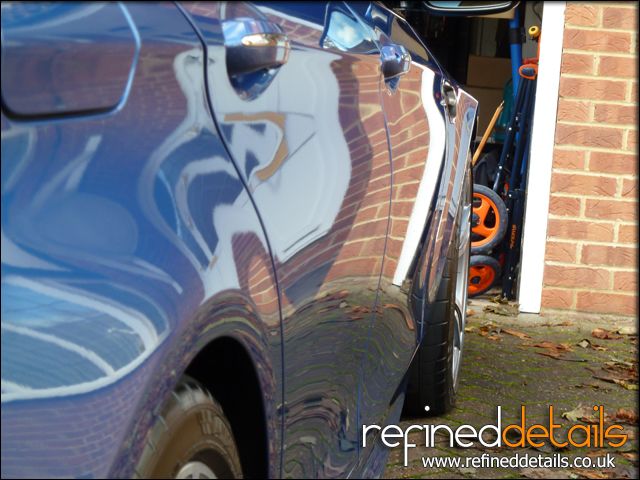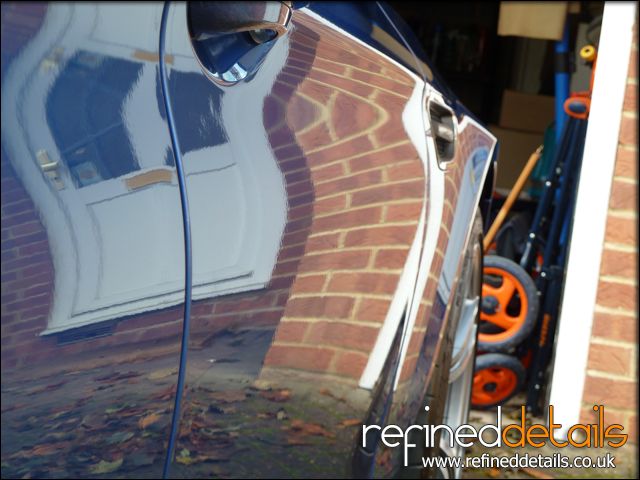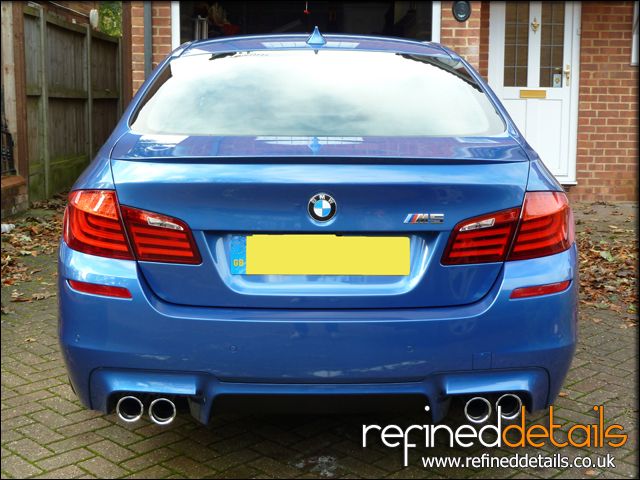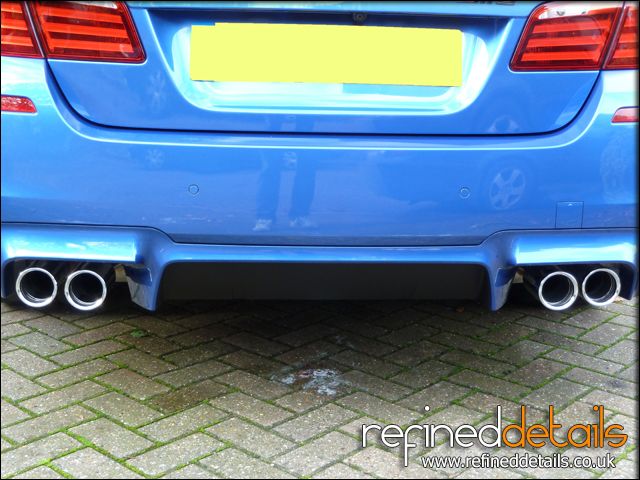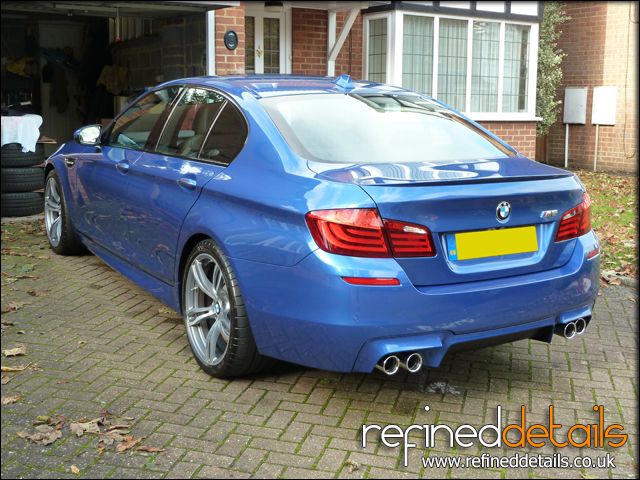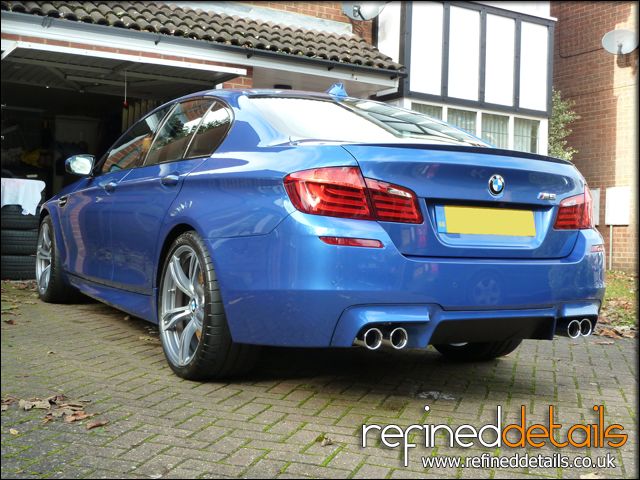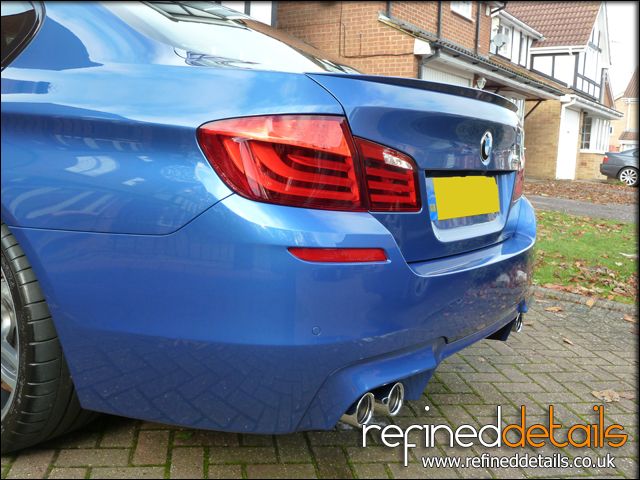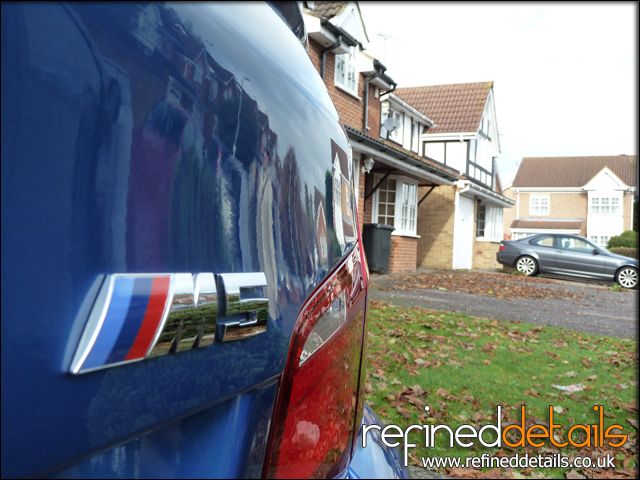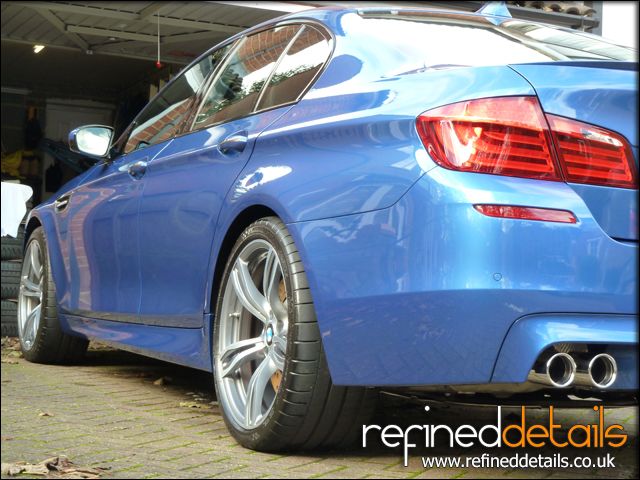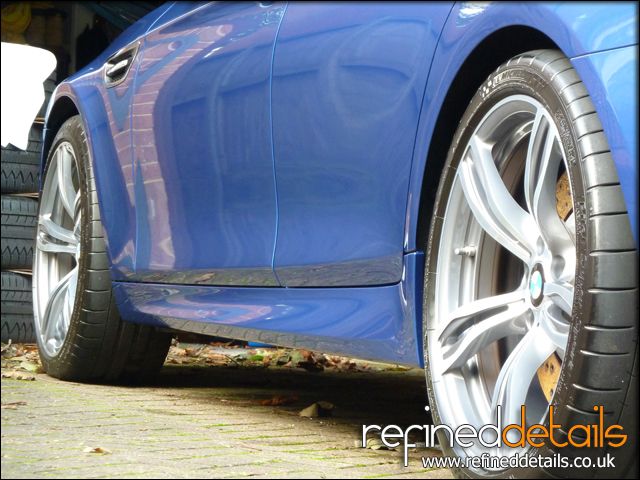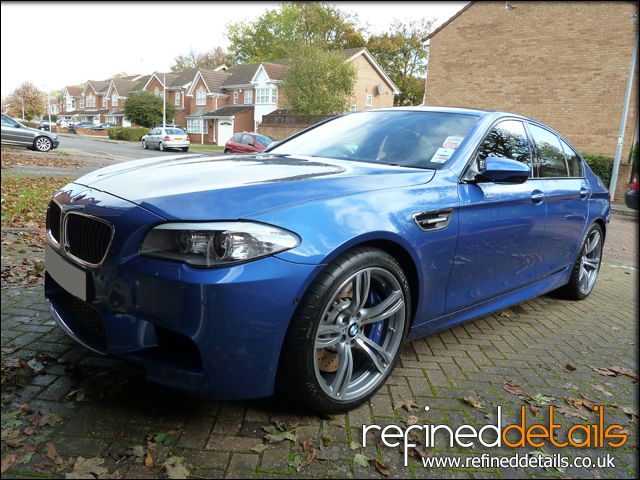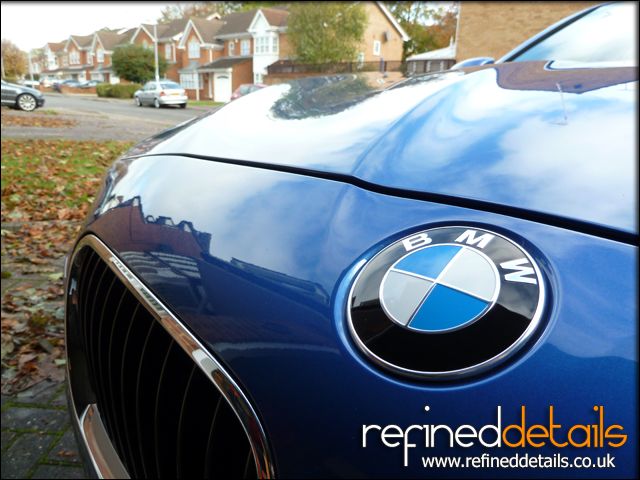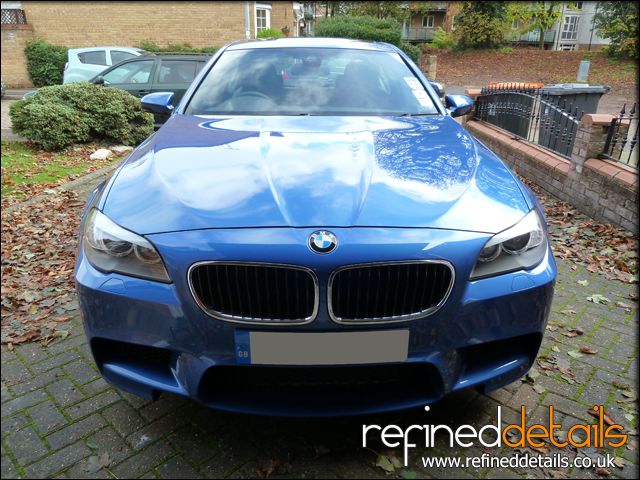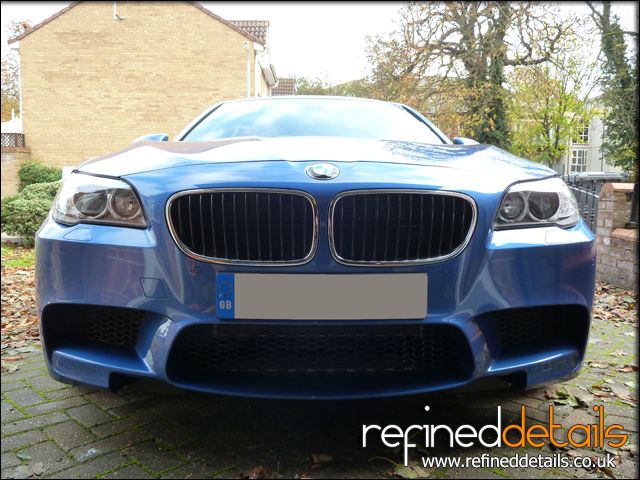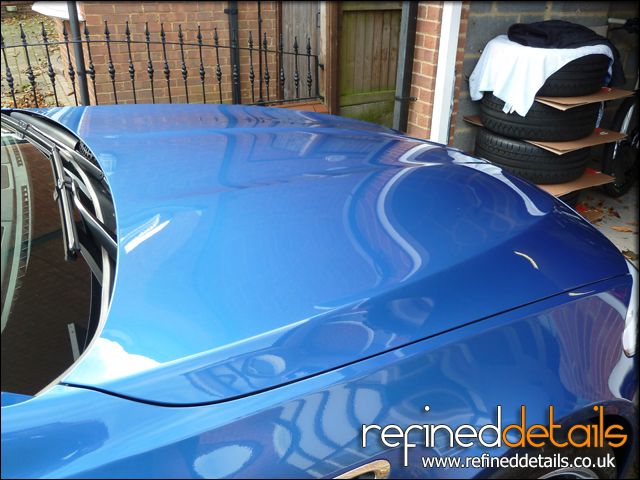 Got to love Estroil Blue, a truly stunning colour, on another great BMW M.
Thanks for looking and reading as always…