Here is another one from back in August (The Summer write up backlog will be cleared!!).
The vehicle in question was a beautiful BMW Z4M, which was need of machine polishing to lift the colour – and to correct buffer trails from a repair. The choice was to undertake a 2-stage major enhancement in order to improve the finish dramatically. Plus attention given the the interior.
On Arrival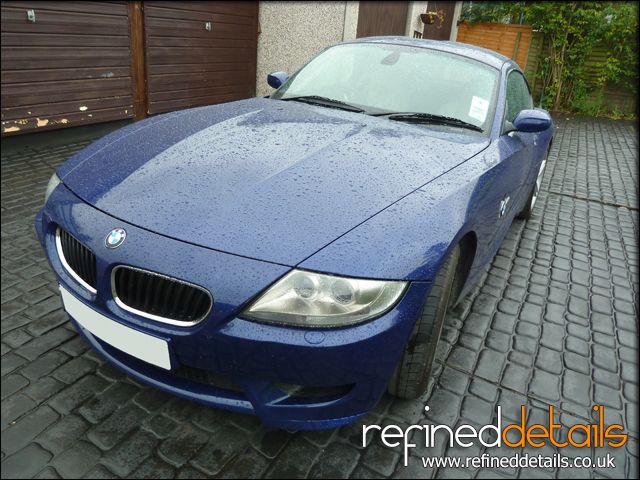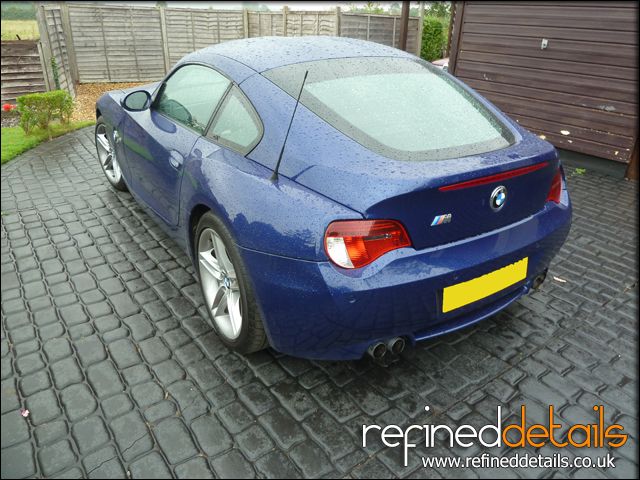 Closer Inspection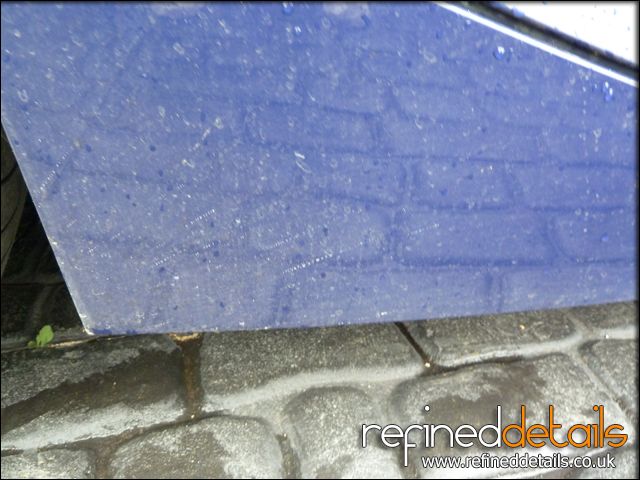 First up were the alloys.
Alloys Before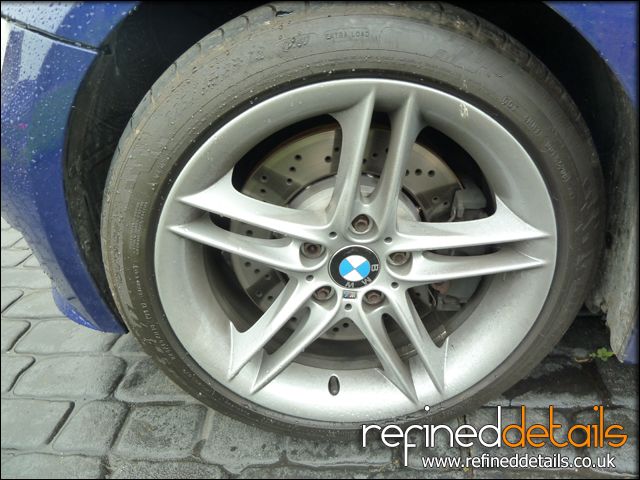 Alloys After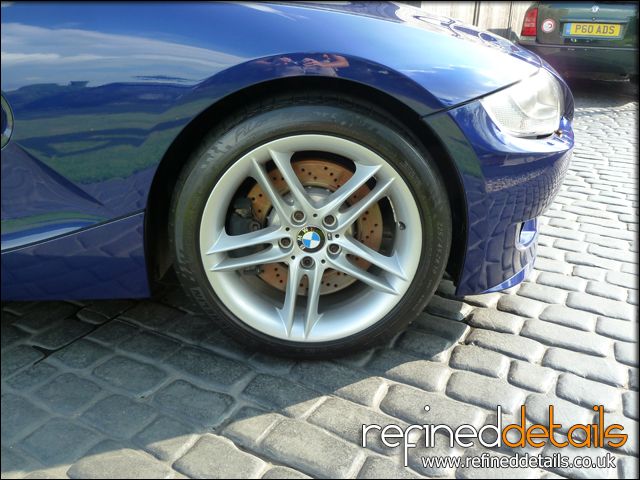 Exhaust Before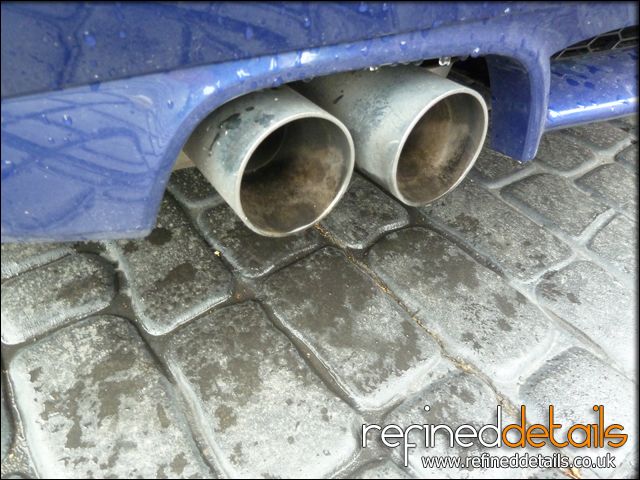 Exhaust After
After the usual Refined Details safe wash process, it was time to clay bar the paint to remove any bonded contamination.
Before indulging in the machine polishing stages, I decided to undertake the interior.
Interior Before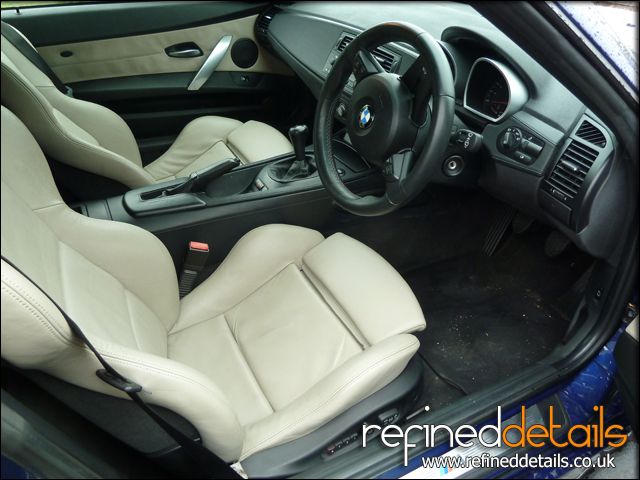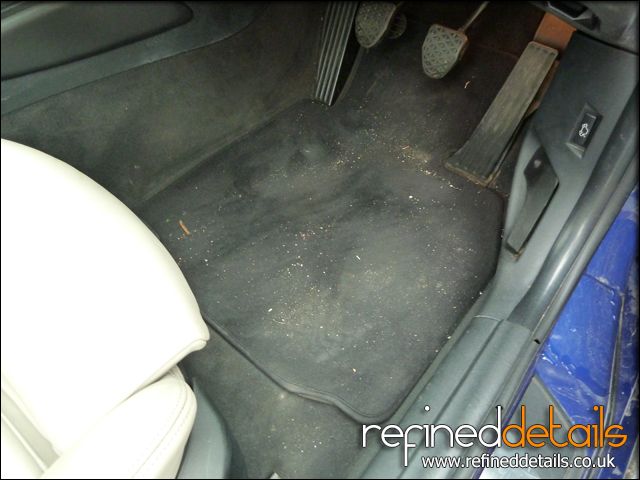 Interior After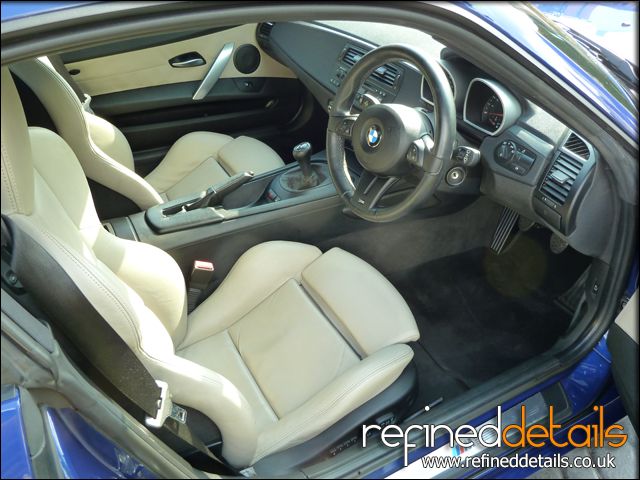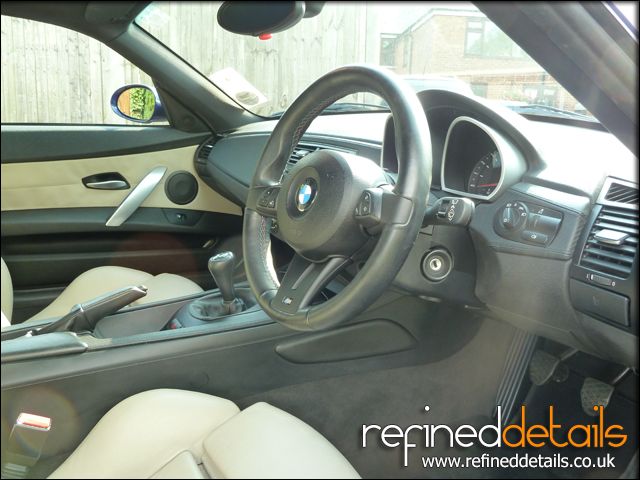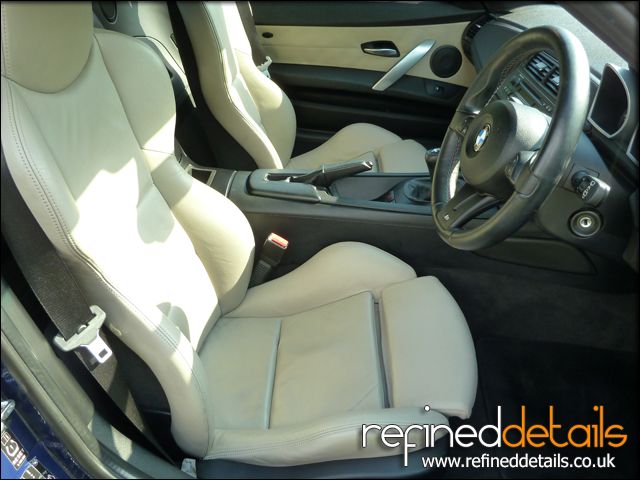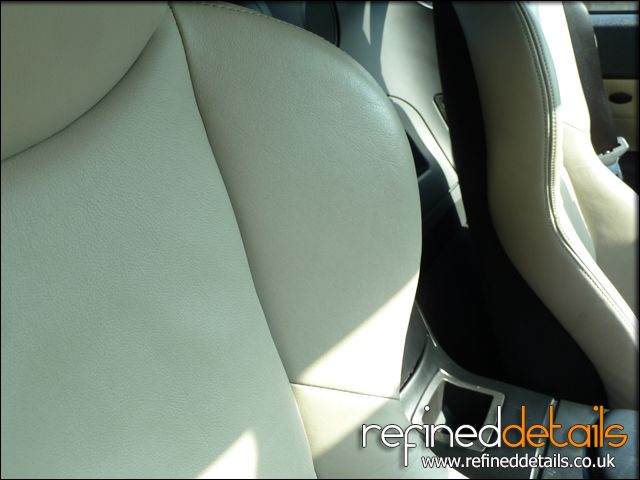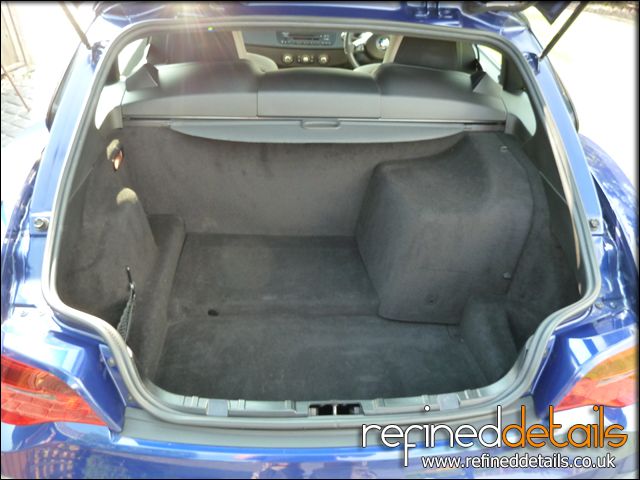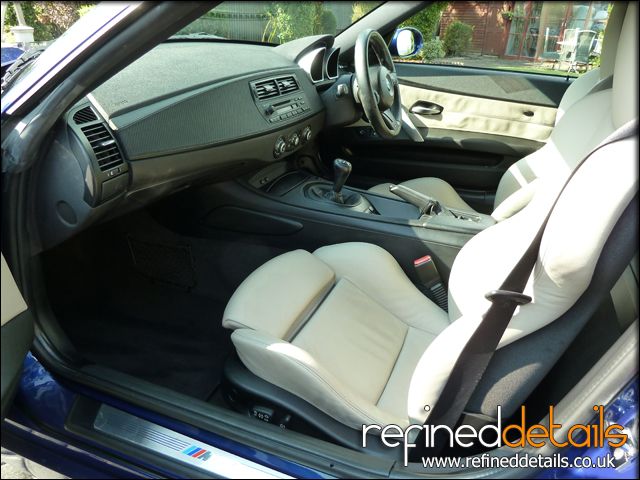 Now the interior was cleansed and protected, it was time to enhance the colour by removing defects by the means of rotary over 2 stages.
Bonnet Before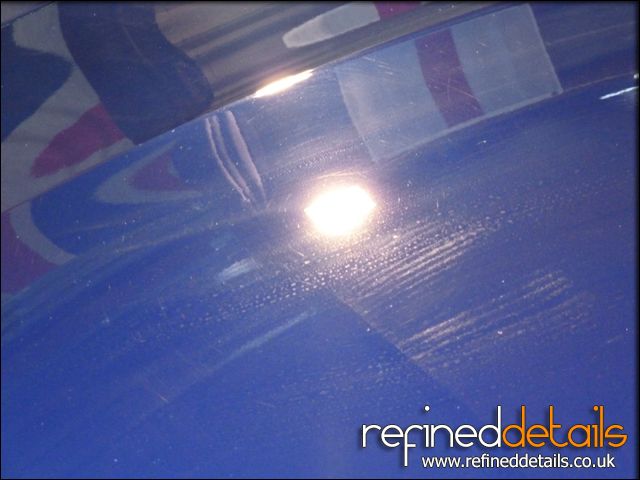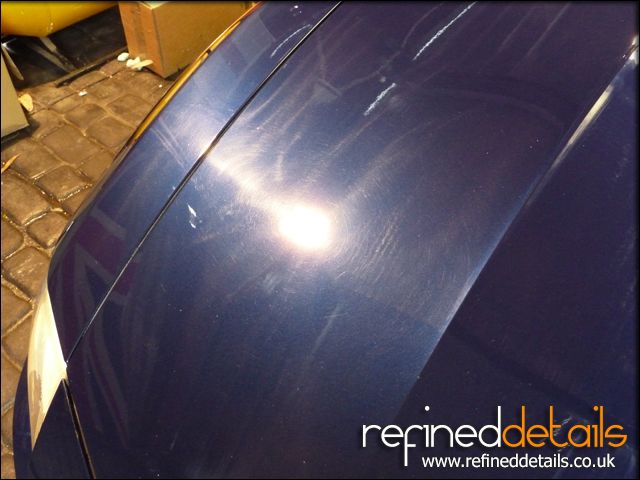 Bonnet After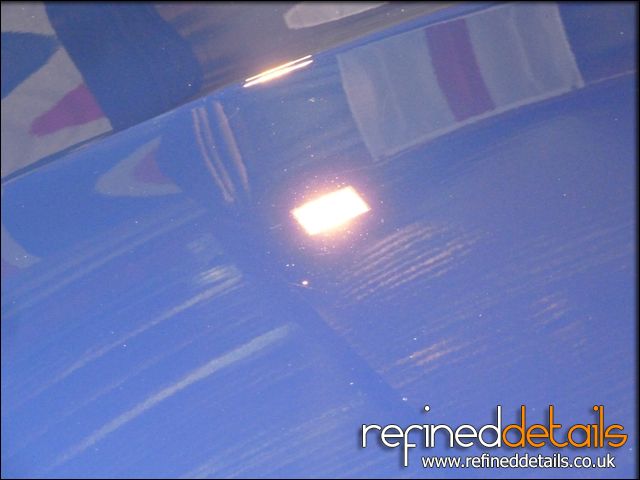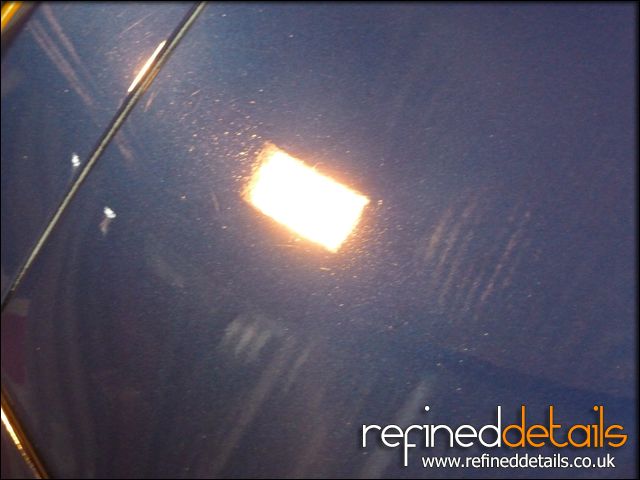 Drivers Wing Before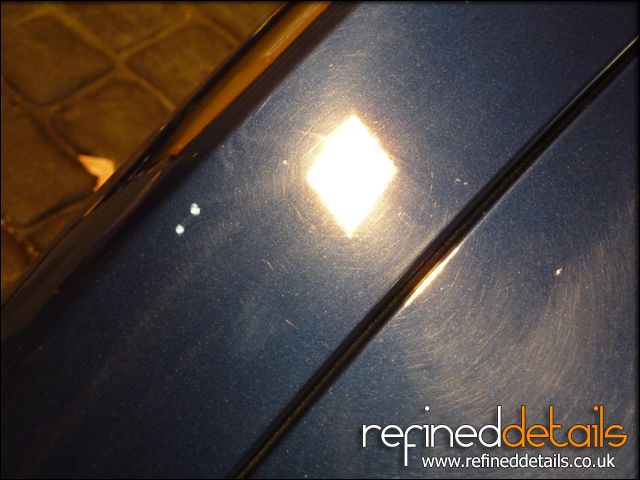 Drivers Wing After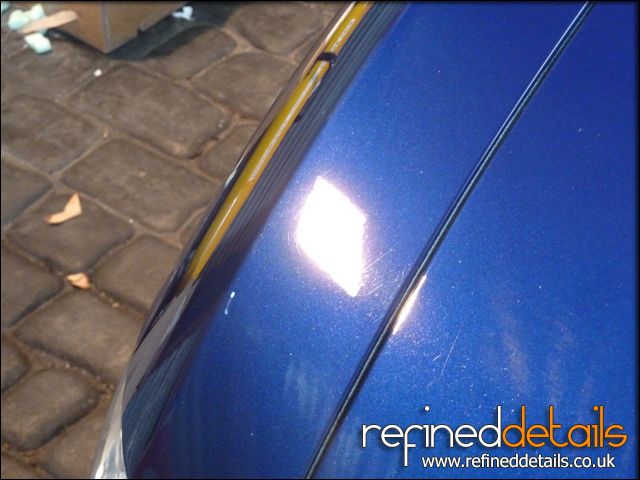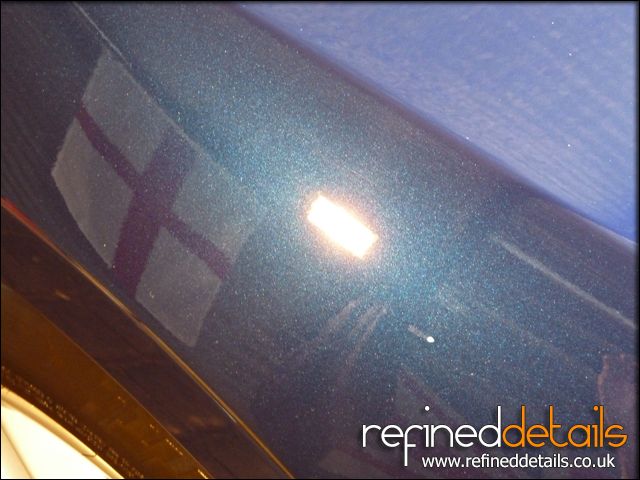 Drivers Door Before
Drivers Door After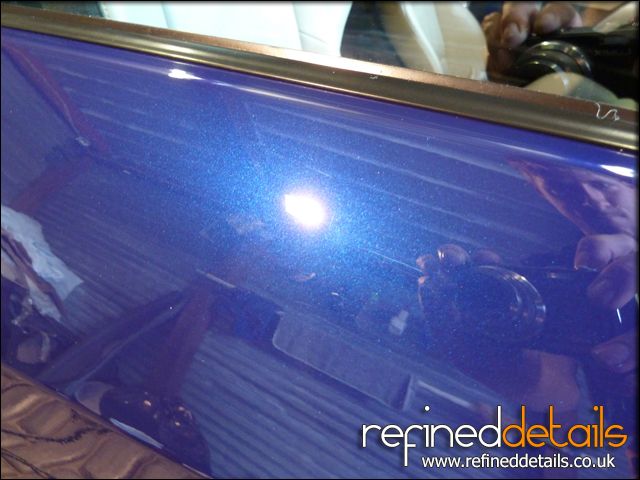 Drivers 3/4 Panel Before
Drivers 3/4 Panel After
Drivers C Pillar Before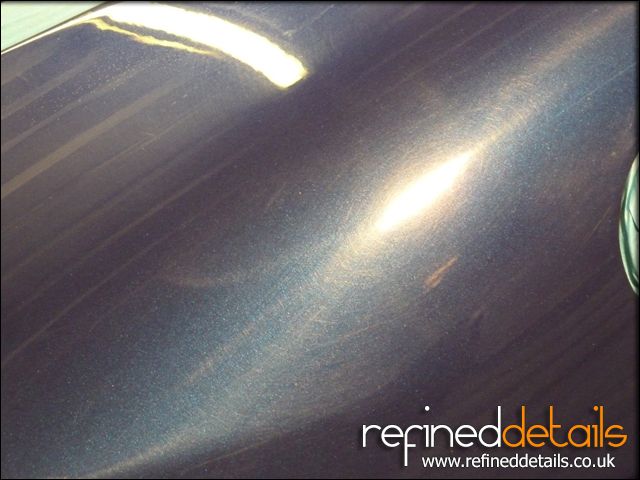 Drivers C Pillar After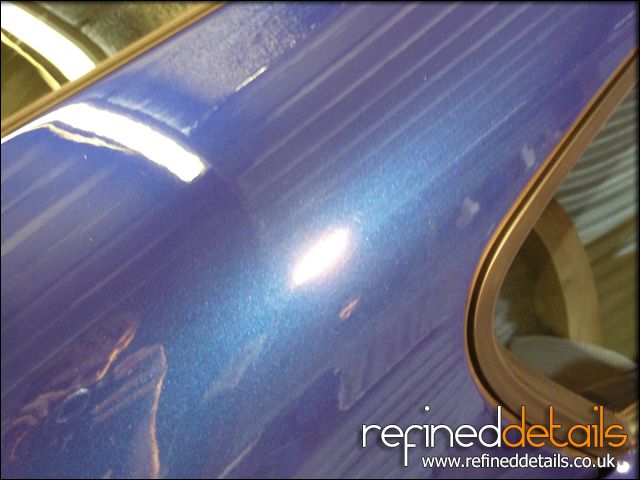 Bootlid Before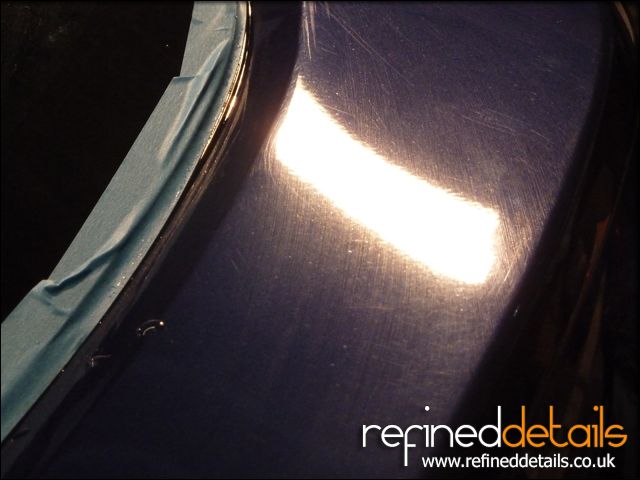 Bootlid After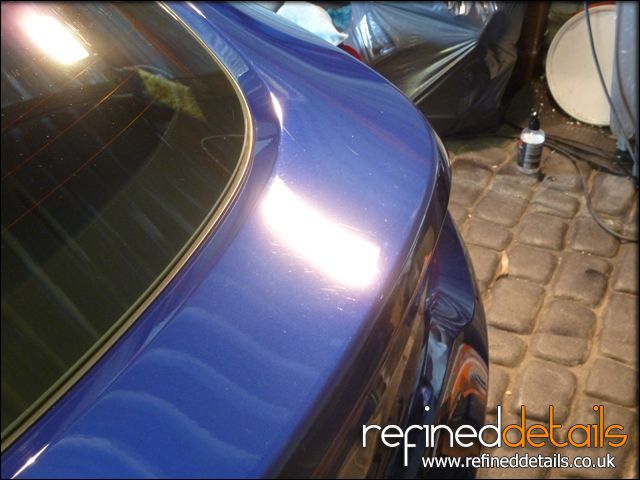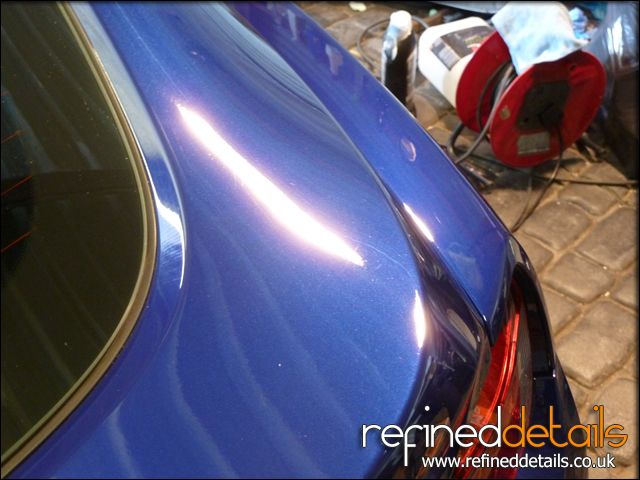 Roof Before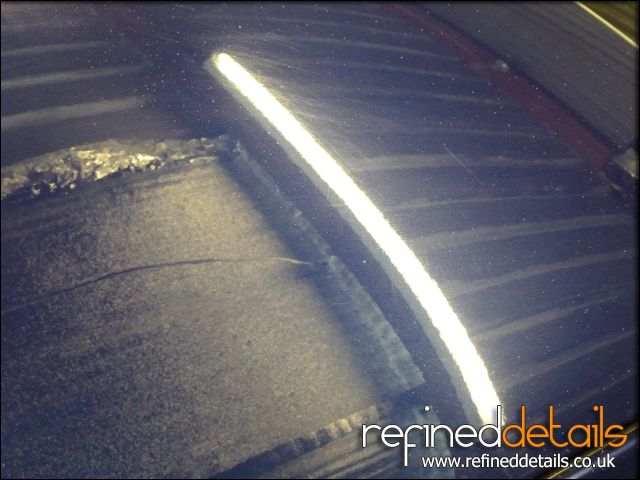 Roof After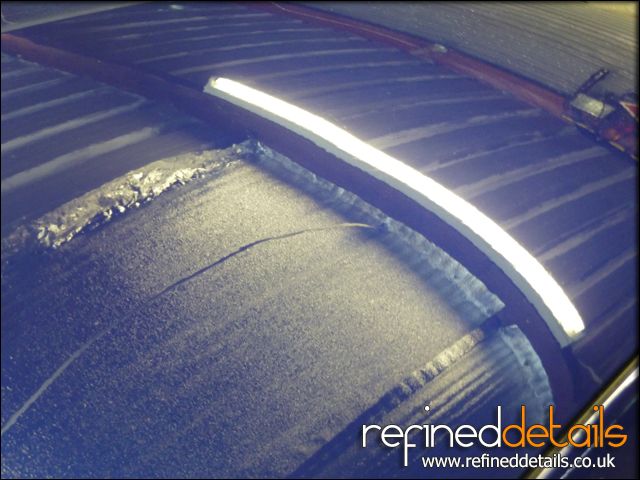 As you can see a massive improvement and near perfection across the board from this level of service. The finish was locked in with 2 layers of our Nanotechnology Sealant, offering way over 1 years protection. The plastics/rubbers and glassworks were also treated.
The Results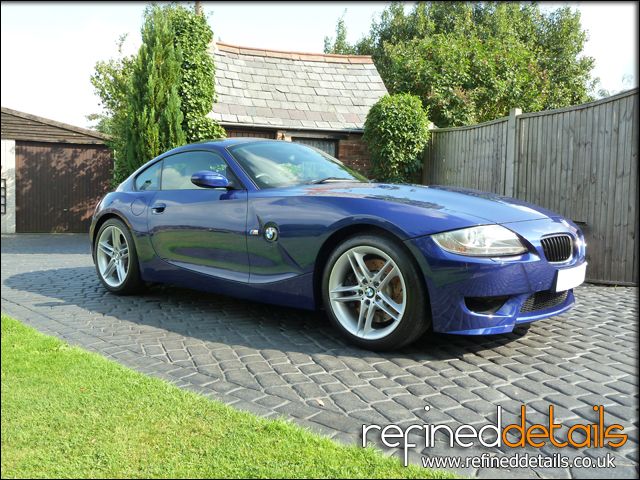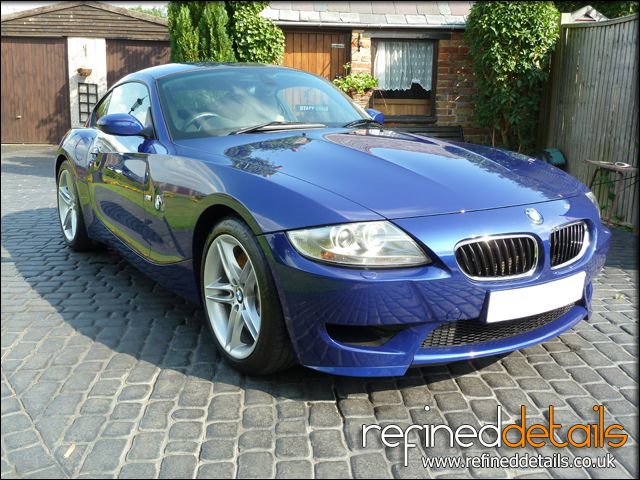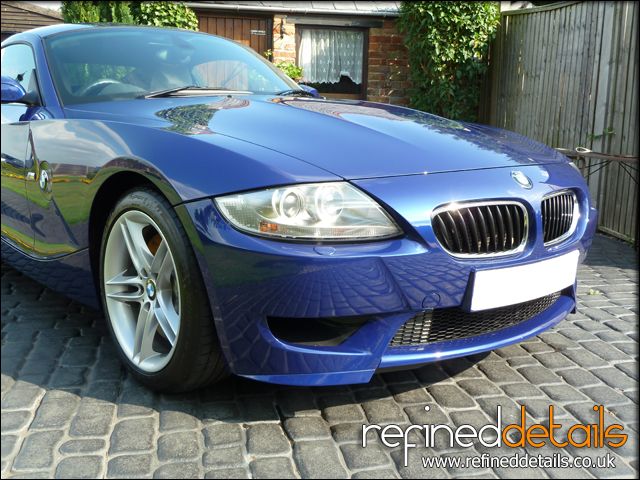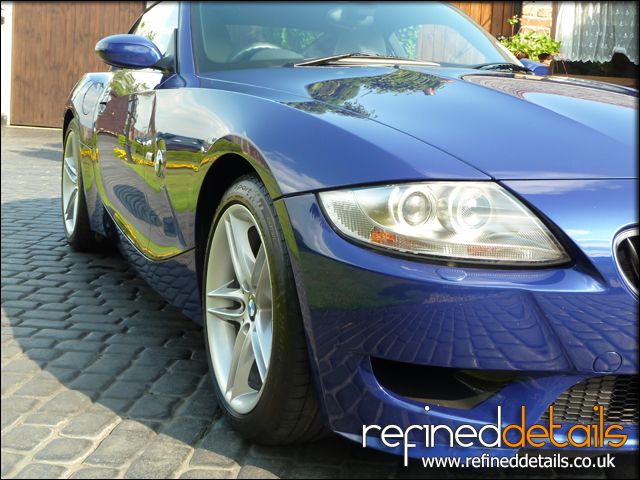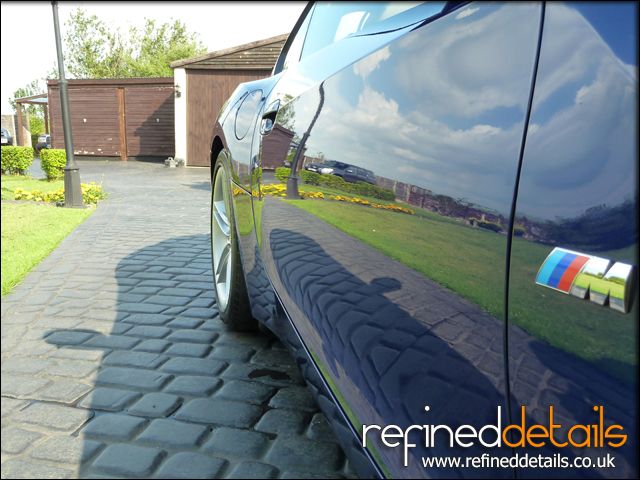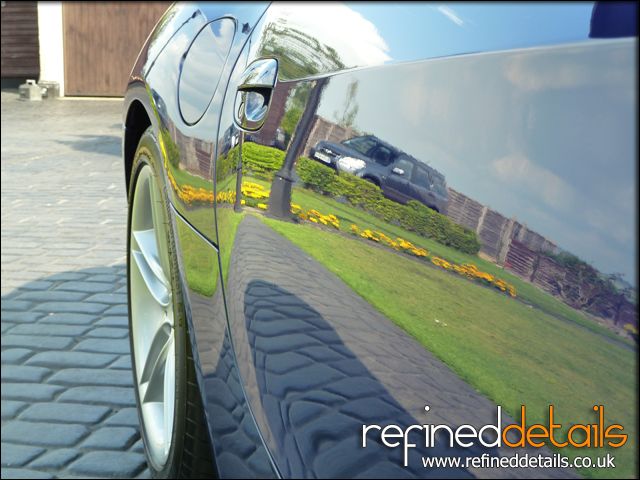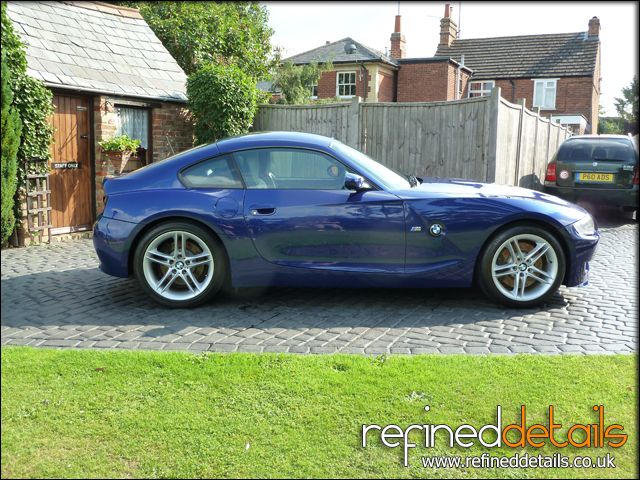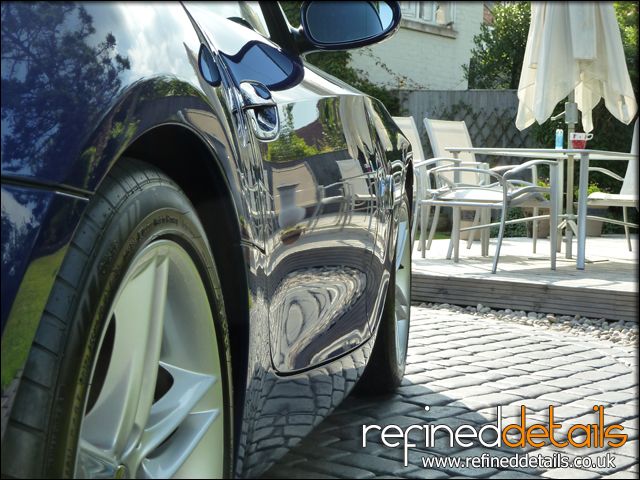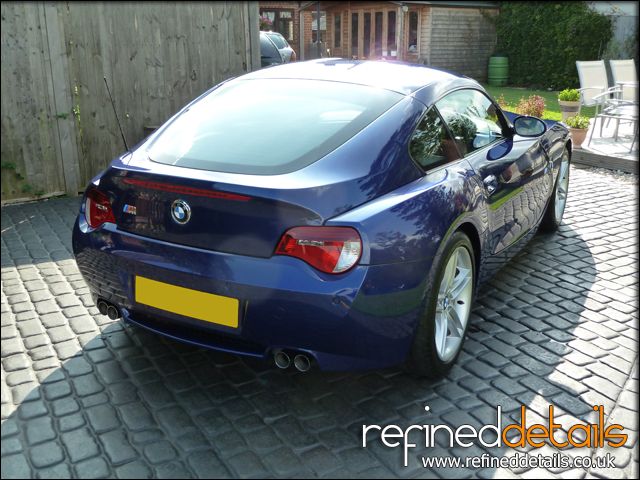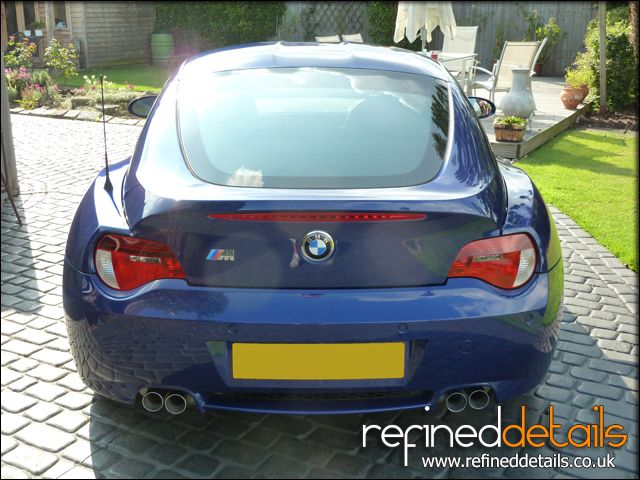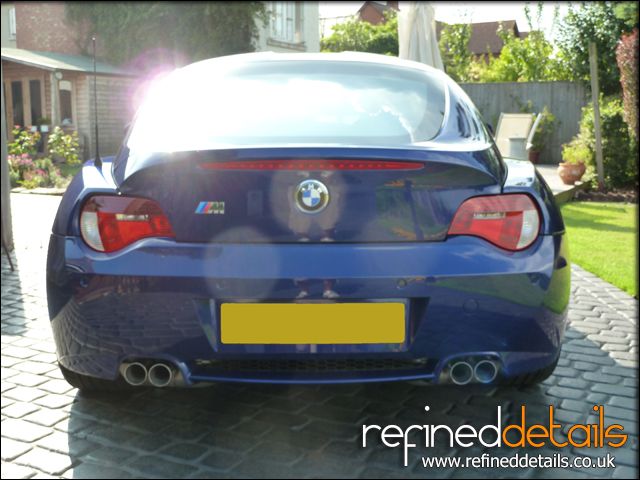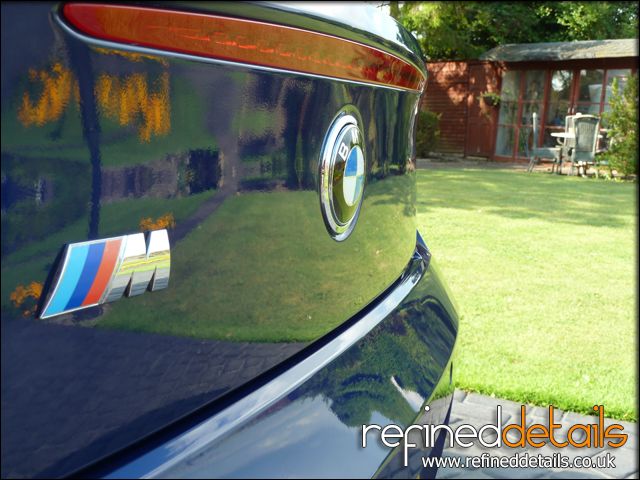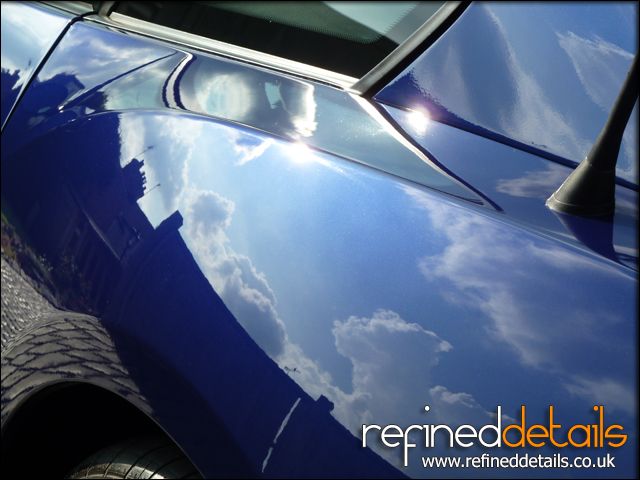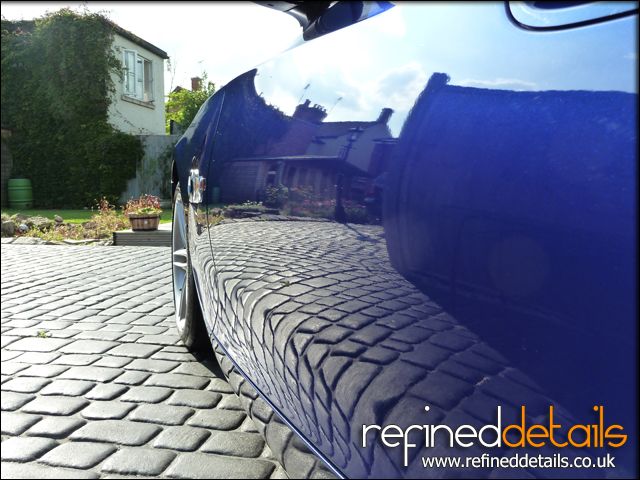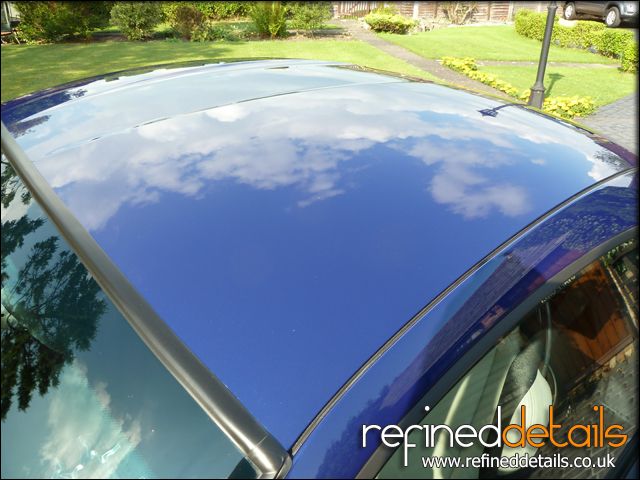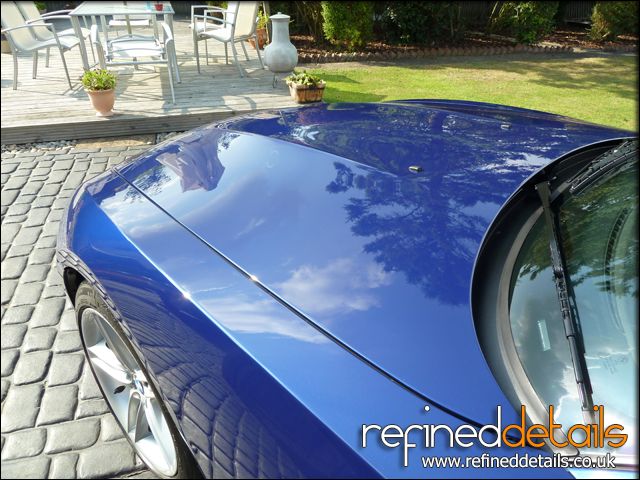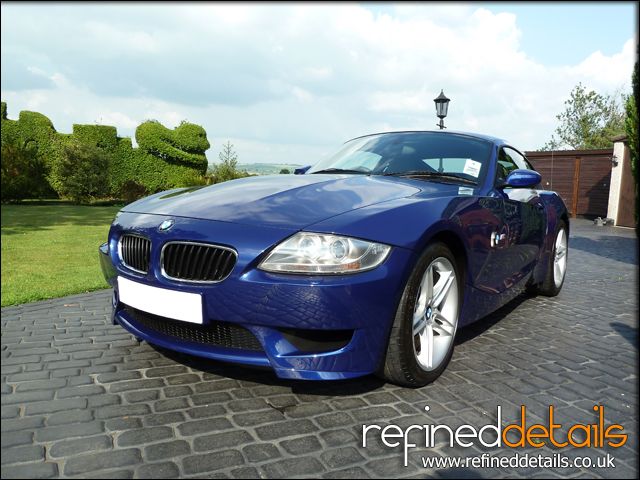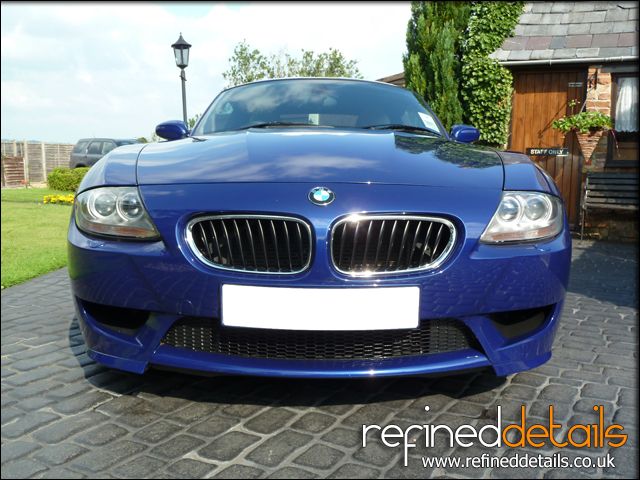 Back and looking exactly as it should! A colour that I just absolutely adore when polished to a high standard…
Thank you for looking and reading as always…
Adam
Refined Details
For more regular updates from us please feel free to follow on Twitter and Facebook.