Here is a gorgeous BMW F10 that I had in last month.
The vehicle was in for an enhancement & protection of all surfaces – Exterior, Interior, Engine Bay and also our Rain Repellent Glass Solution being applied to the windscreen.
On Arrival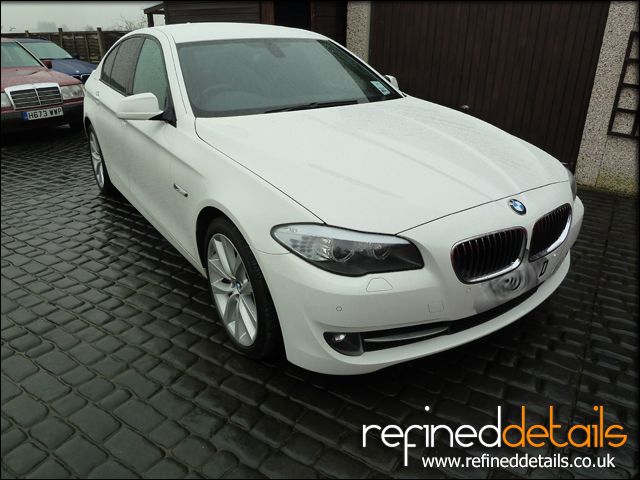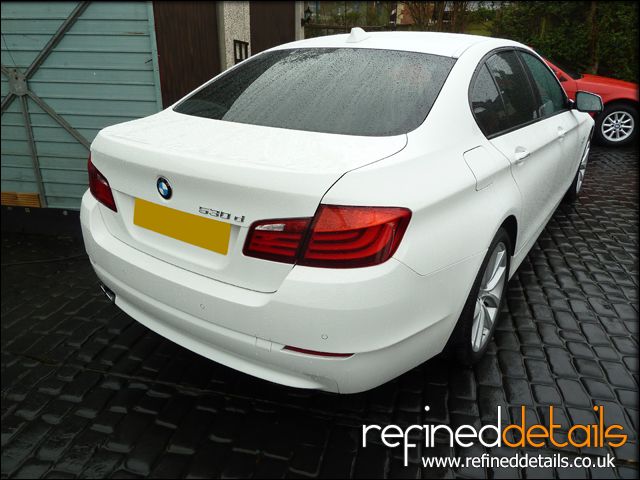 Closer Inspection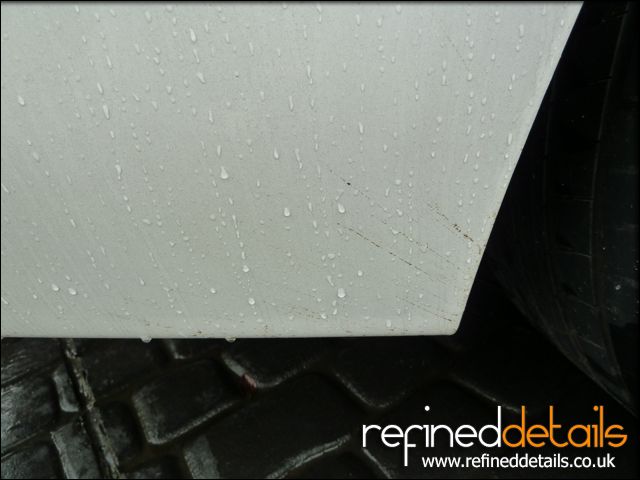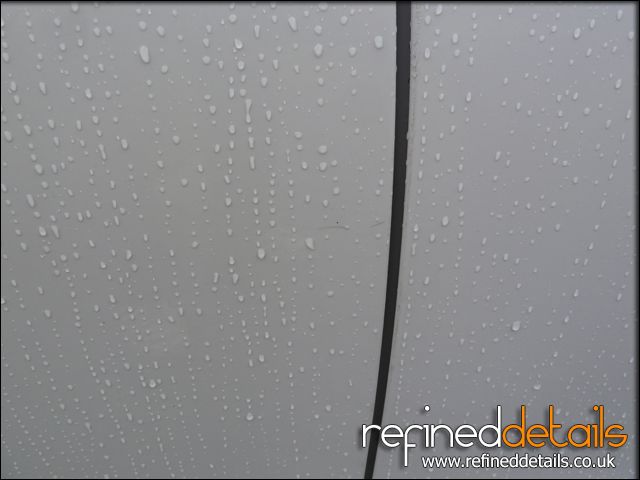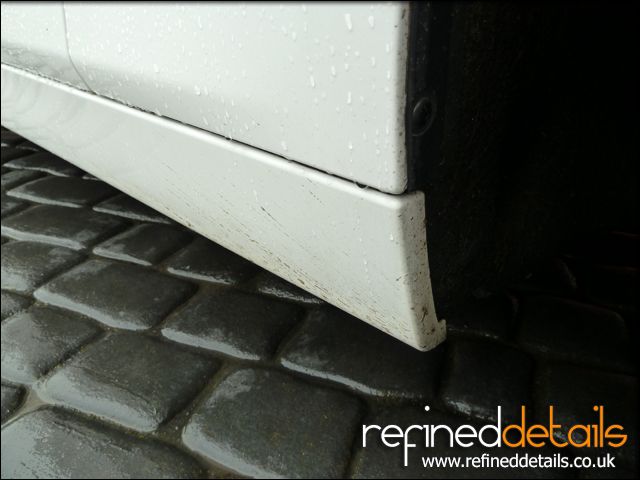 First up were the alloys.
Alloys Before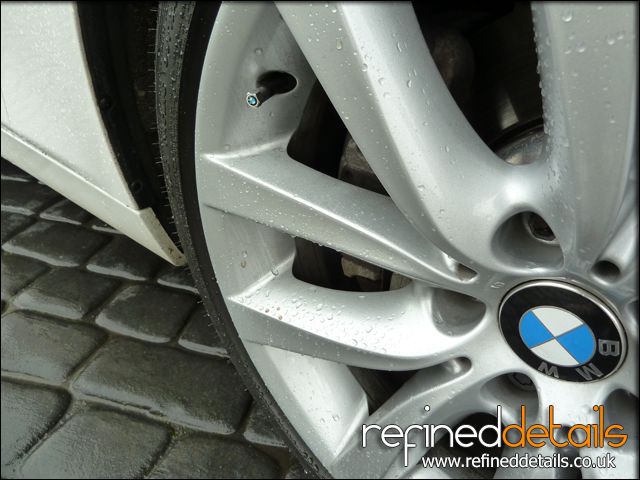 Looking reasonably soiled, nothing drastic. They were treated with a non-acidic wheel cleaner, deironised and detarred prior to protecting them with a high durability wheel wax. The arches/tyres were cleansed and dressed also.
Alloys After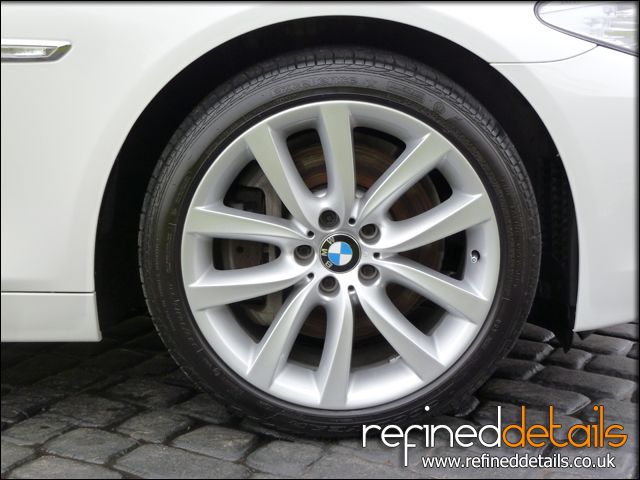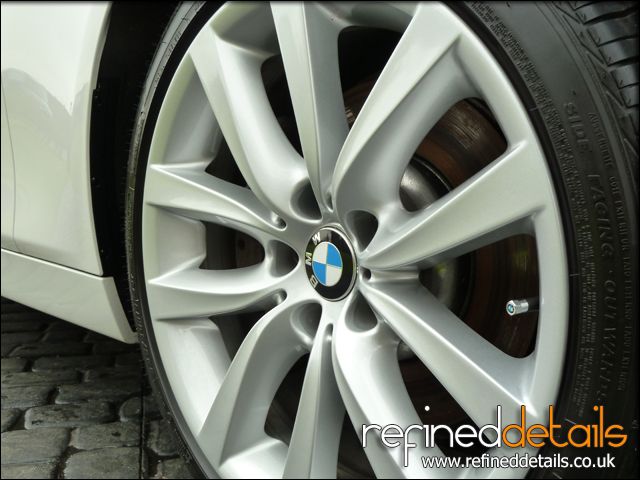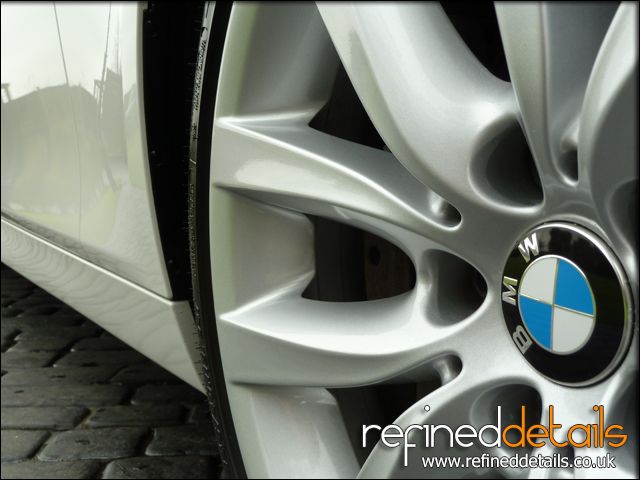 Next up were the exhaust tips.
Exhaust Before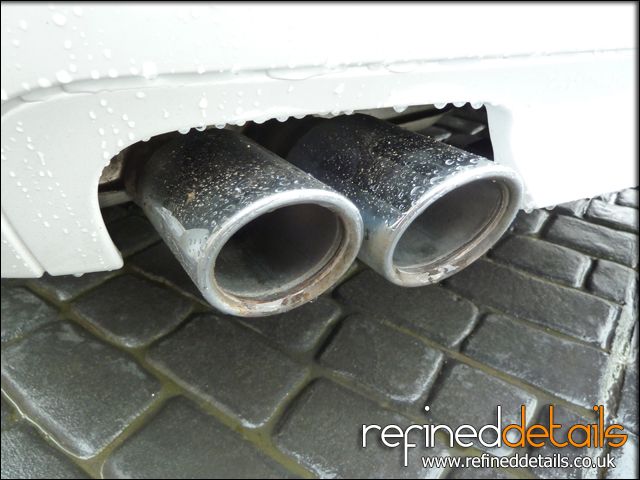 Exhaust After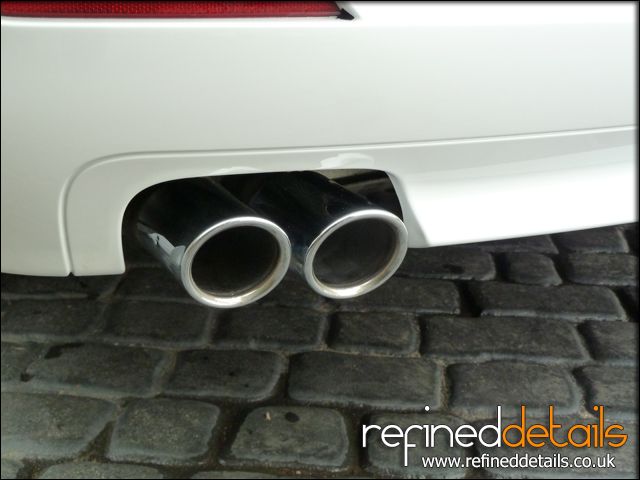 Next port of call was the engine bay, which needed a good tidy.
Engine Bay Bay Before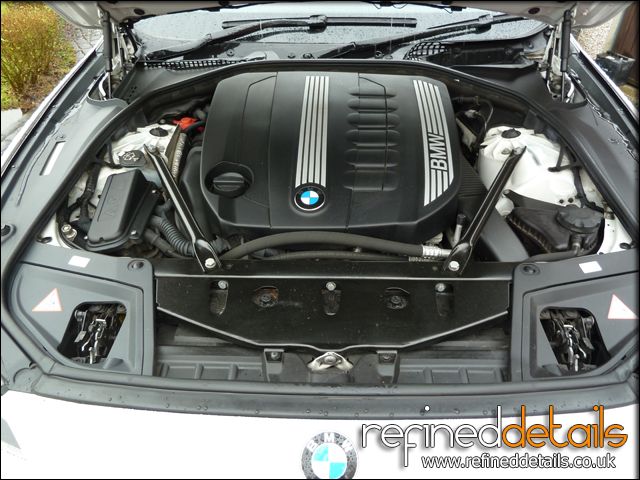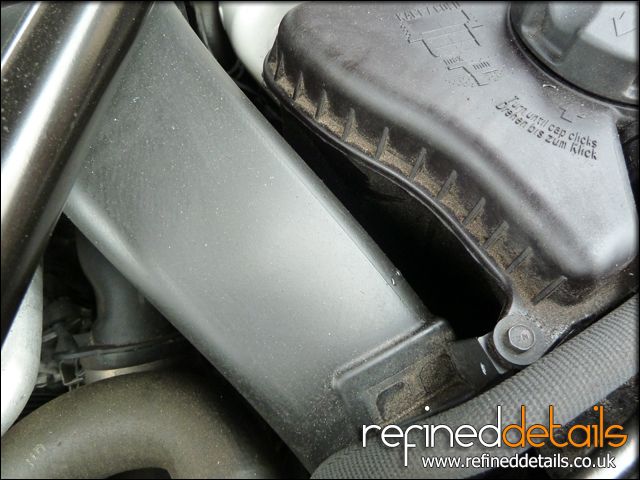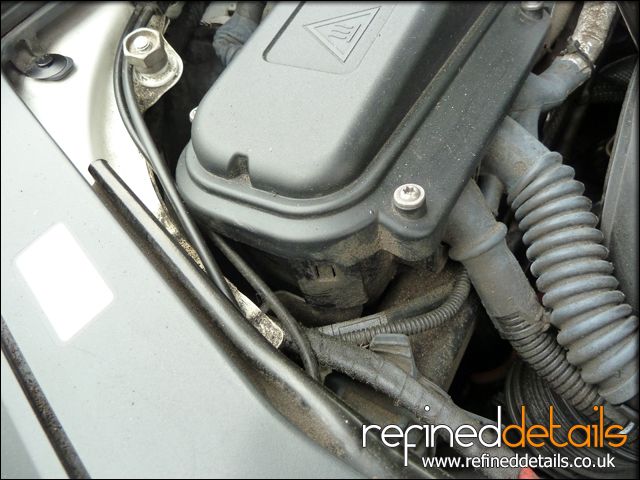 Engine Bay After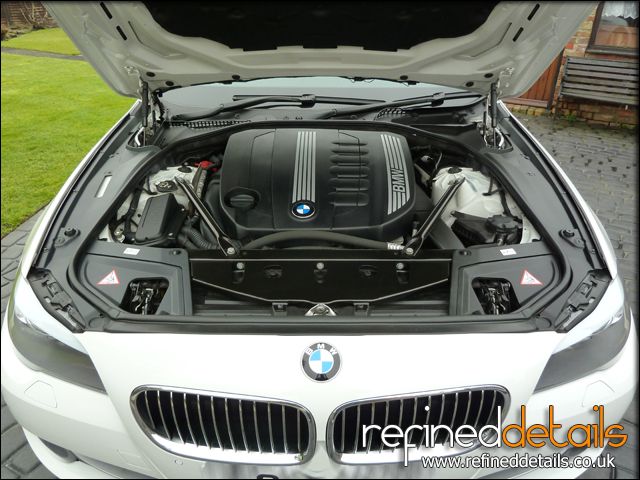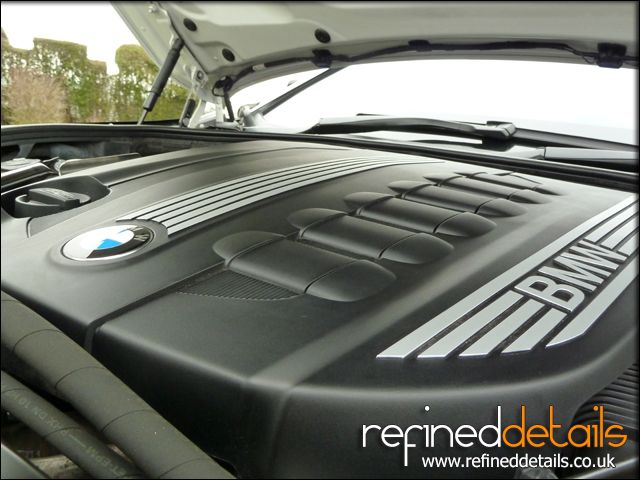 The exterior of the vehicle was then treated to the usual Refined Details comprehensive wash process.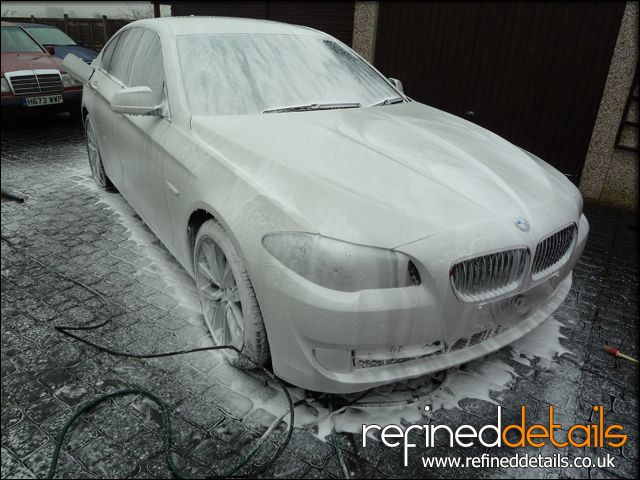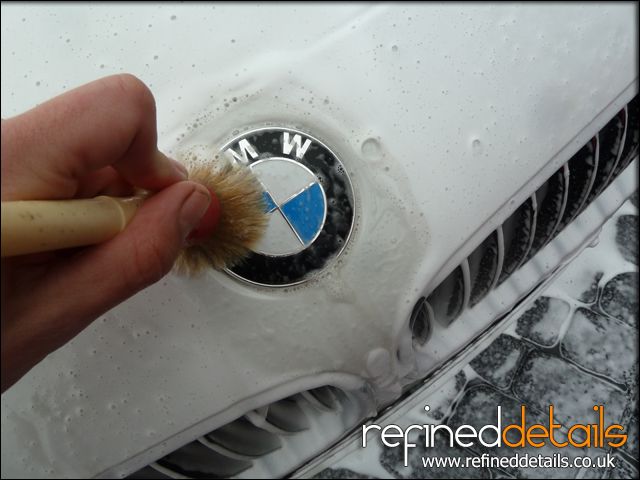 Deironising…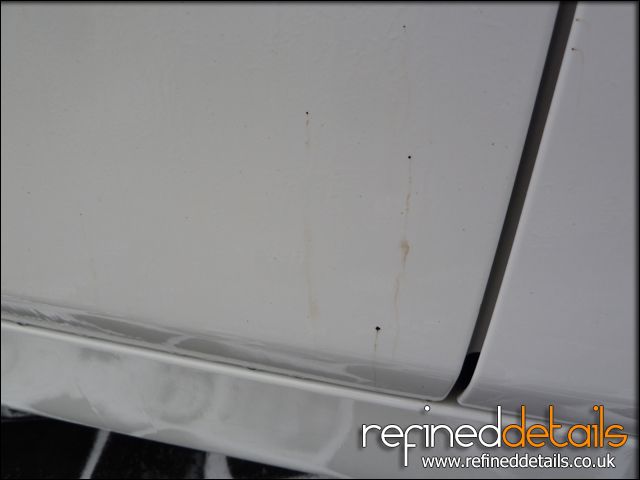 Once dried off it was time to roll the F10 into the unit to clay bar – this is a stage to remove any bonded contamination from the paintwork (sap, tar, iron filings, etc.)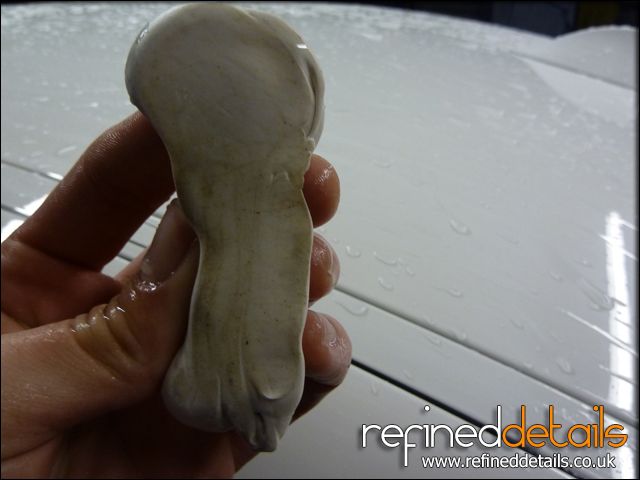 Mostly sap removed, which was inferring on the finish. Before moving onto the 1-step machine polish to enhance the paintwork the interior was addressed.
Interior Before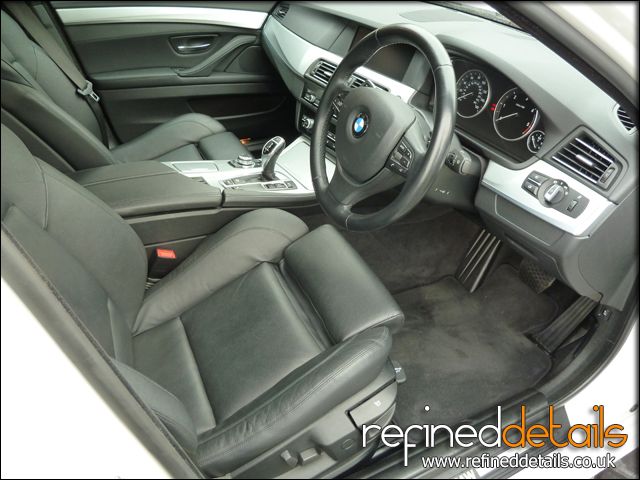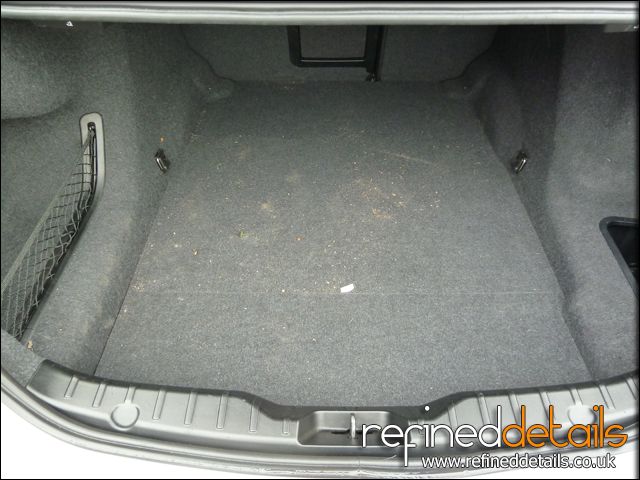 Interior After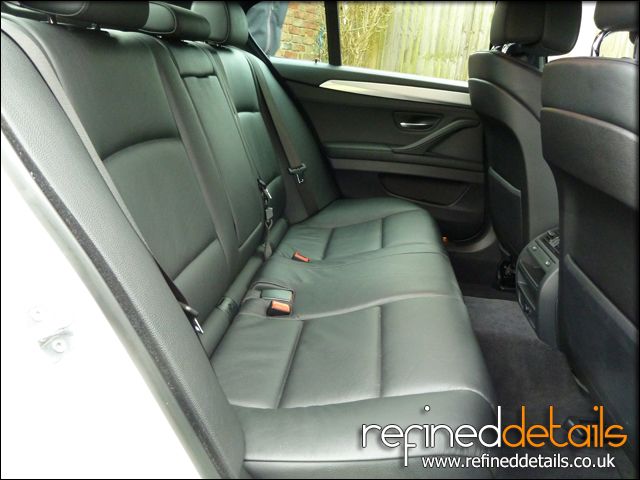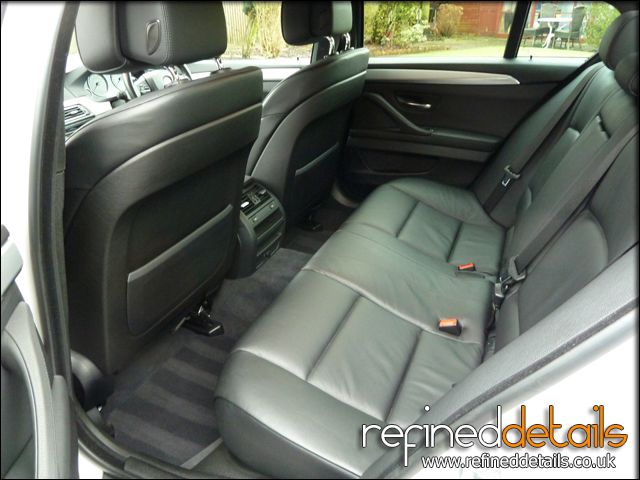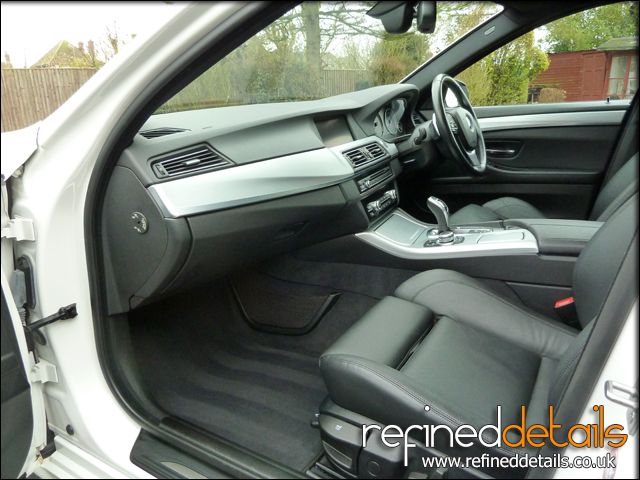 Now onto the paintwork enhancement using a 1-step machine polish.
Bonnet Before
[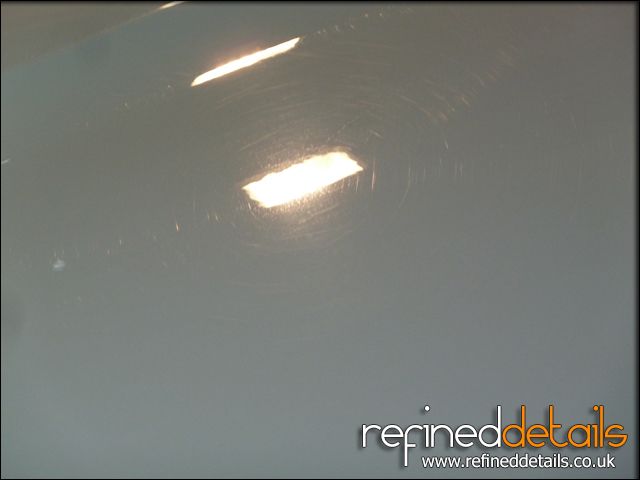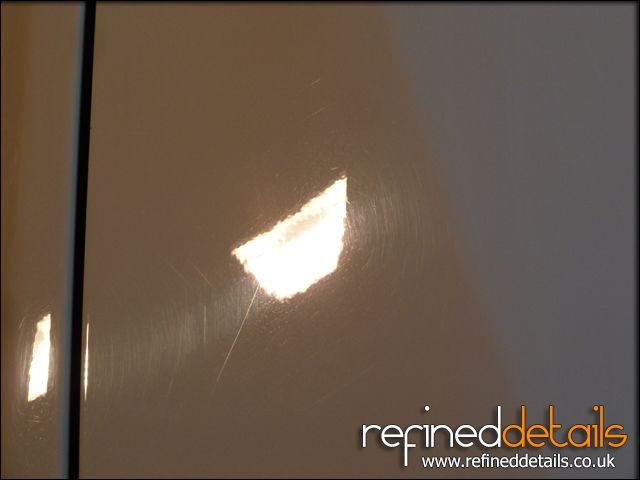 Bonnet After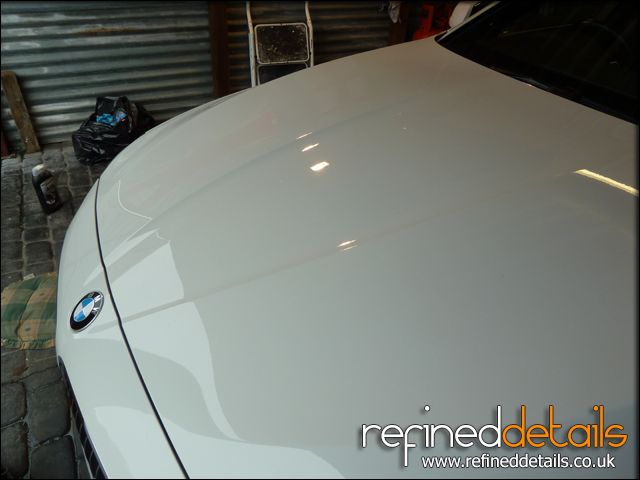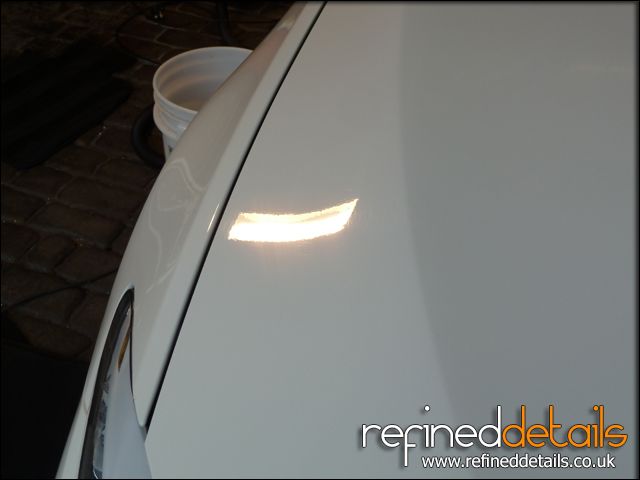 Drivers Wing Before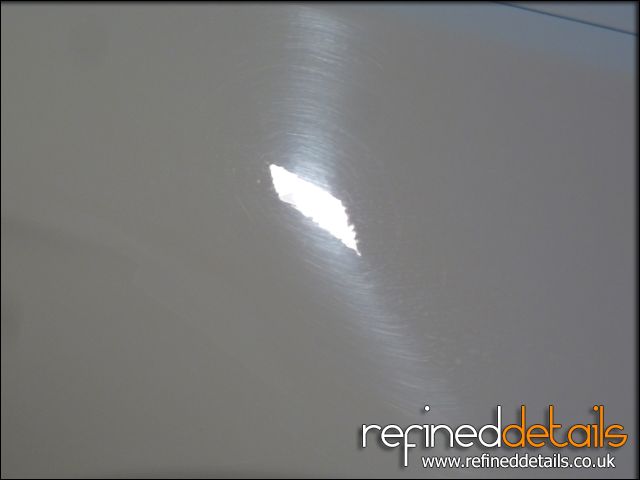 Drivers Wing After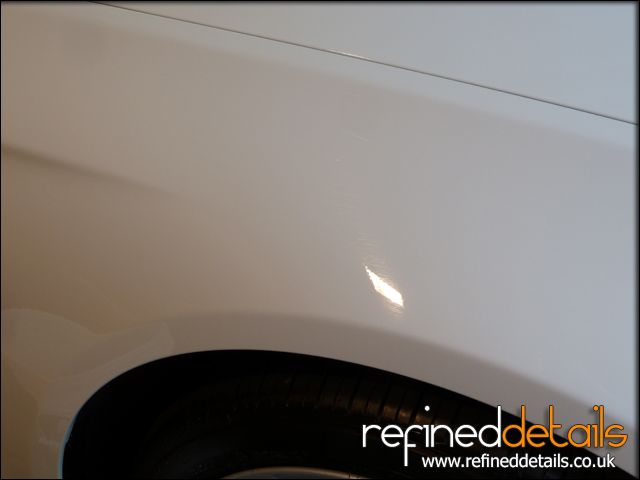 Drivers Front Door Before
Drivers Front Door After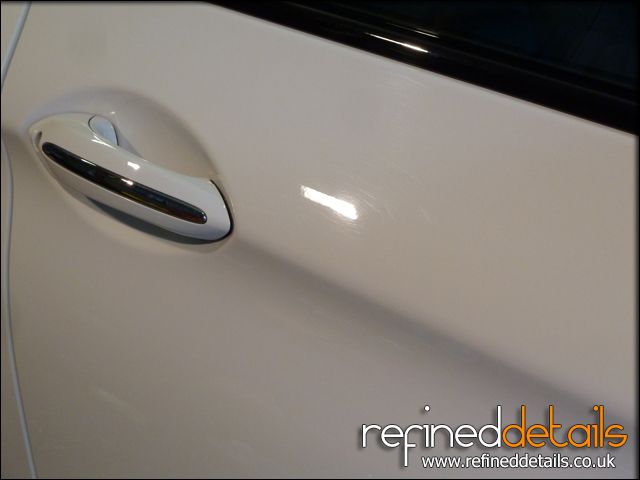 Drivers Rear Door Before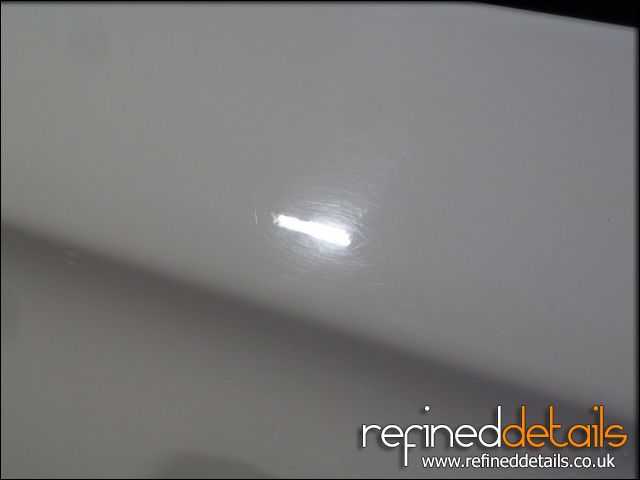 Drivers Rear Door After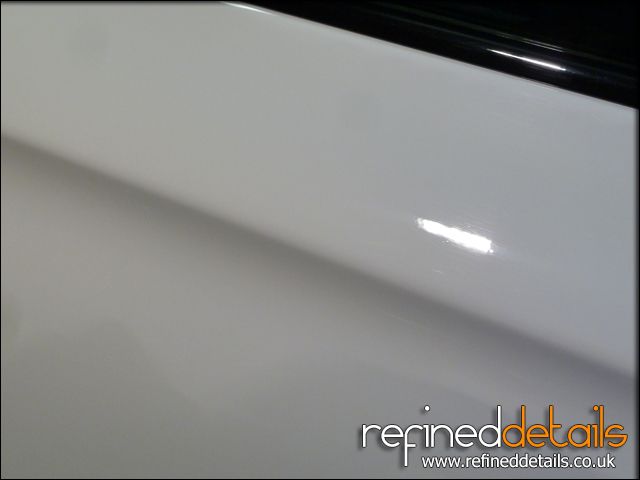 Drivers C Pillar Before
Drivers C Pillar After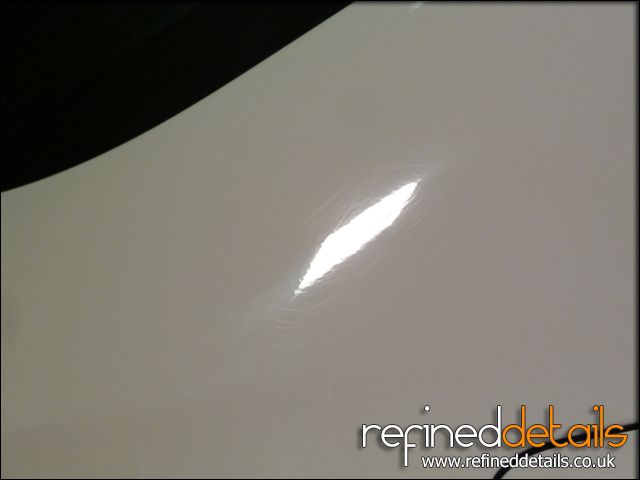 Drivers 3/4 Panel Before
Drivers 3/4 Panel After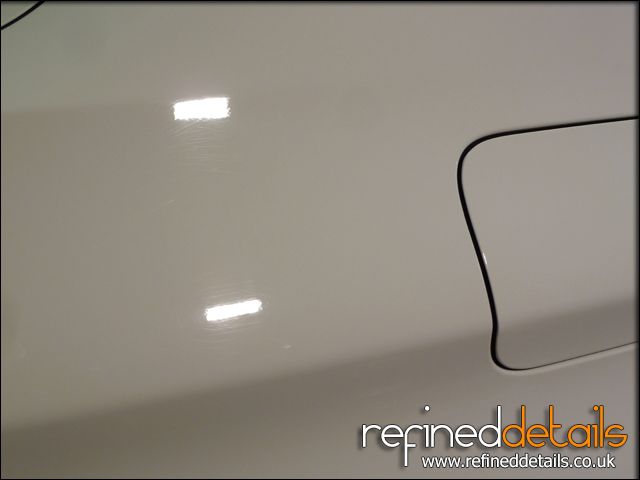 Bootlid Before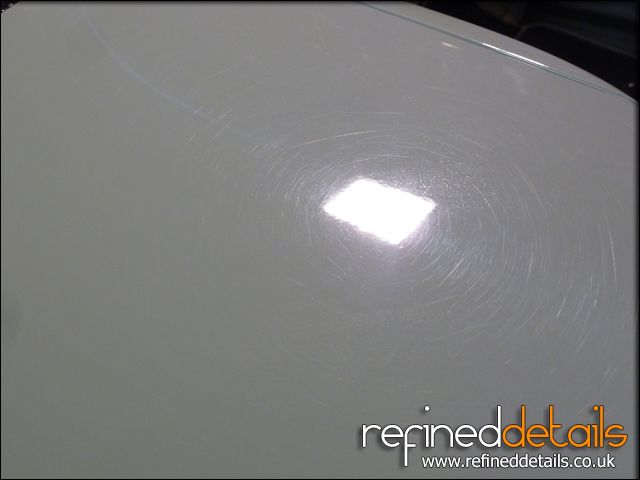 Bootlid After
Not 100% perfect but a vast vast improvement on what was using a 1-step machine polish.
Time to apply our Rain Repellent Glass Solution – increasing wiper efficiency and sheeting water from 40+ mph to give clearer and safer vision on the road.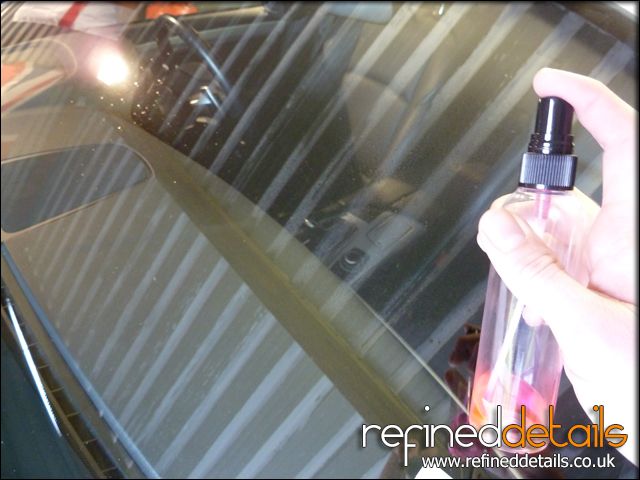 The paintwork was then protected with our Nanotechnology Sealant, whilst all the other exterior surfaces were treated accordingly.
The Results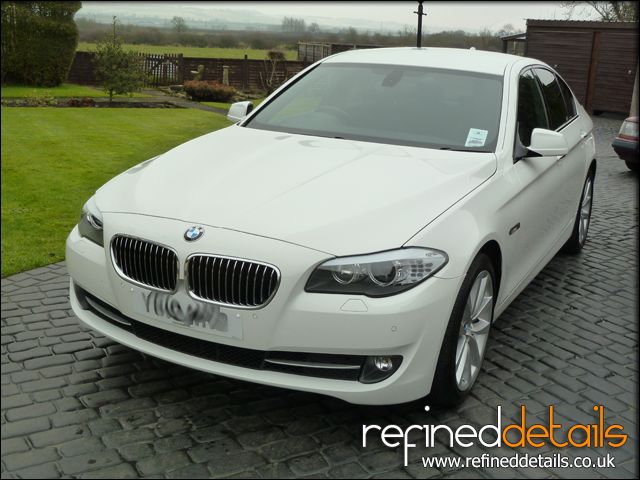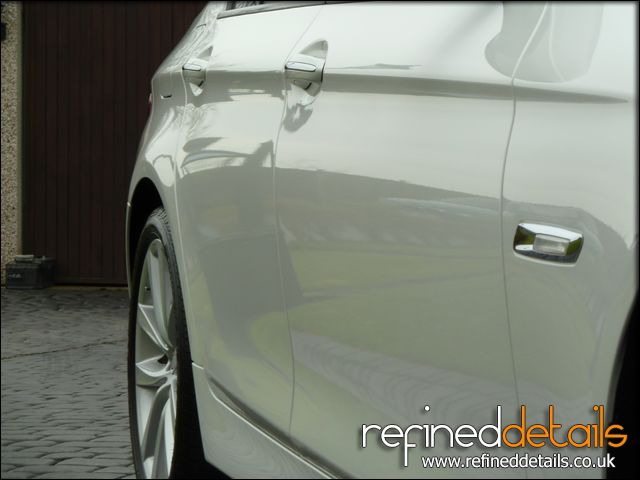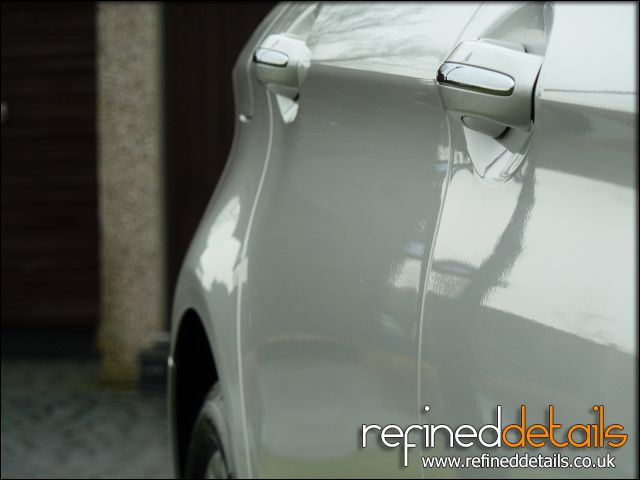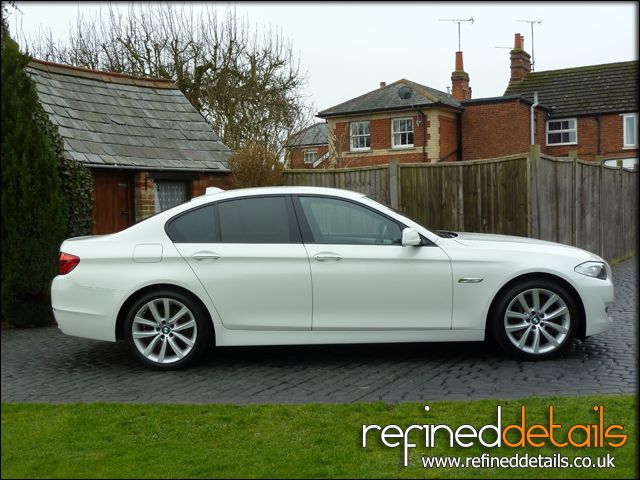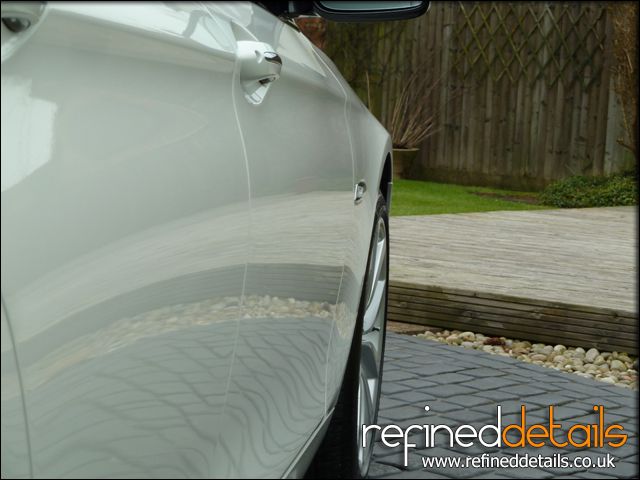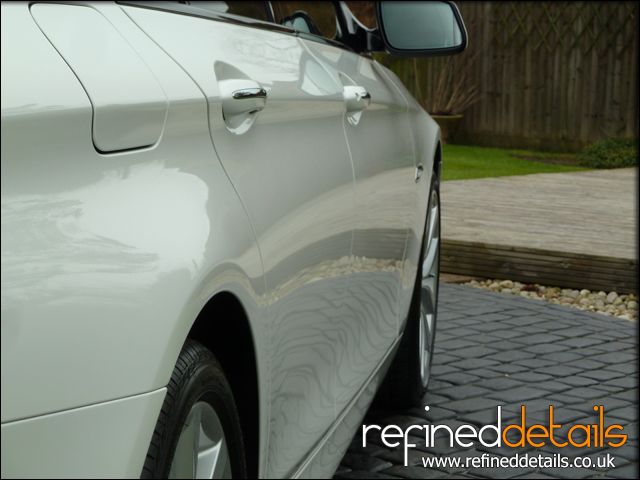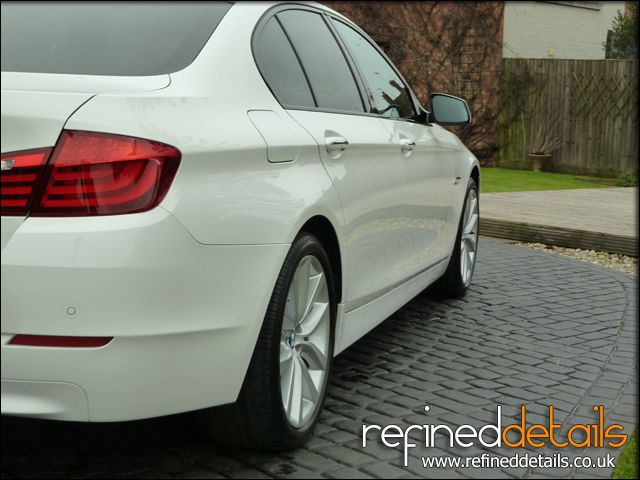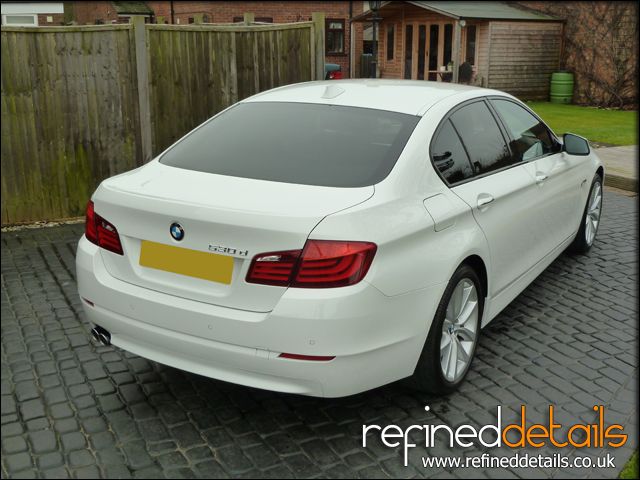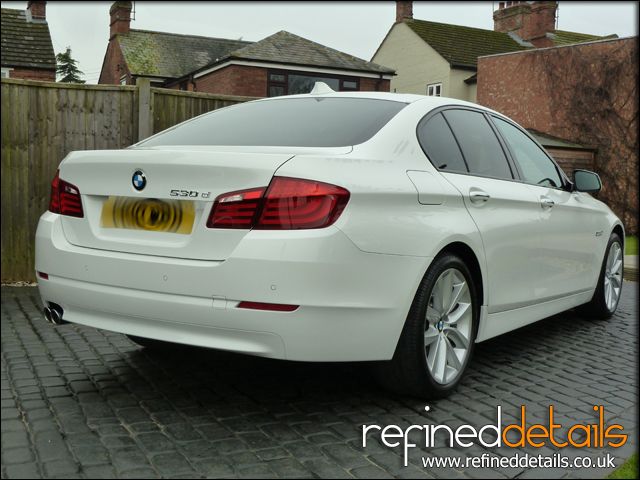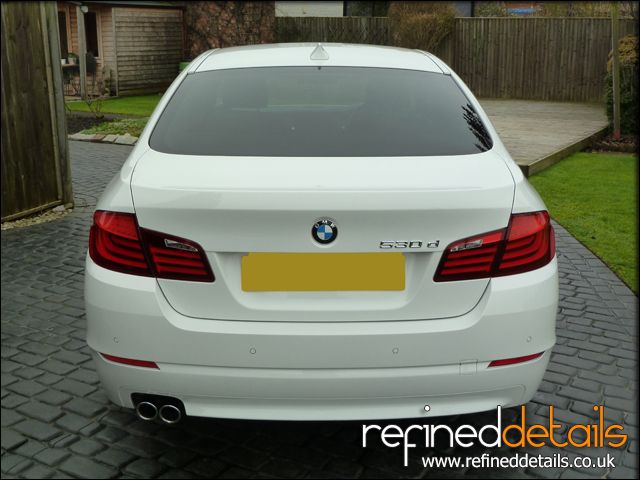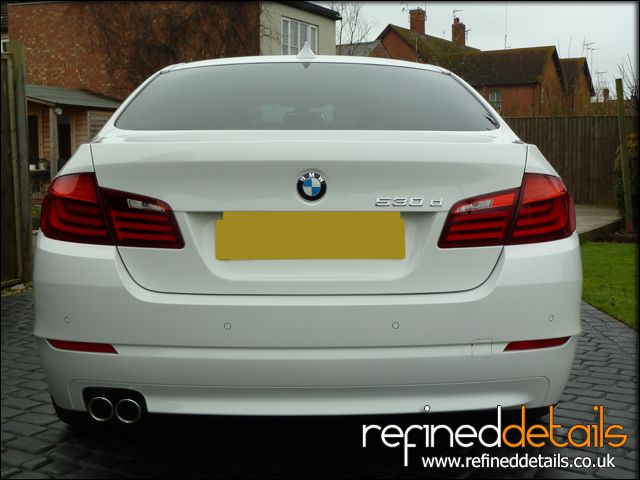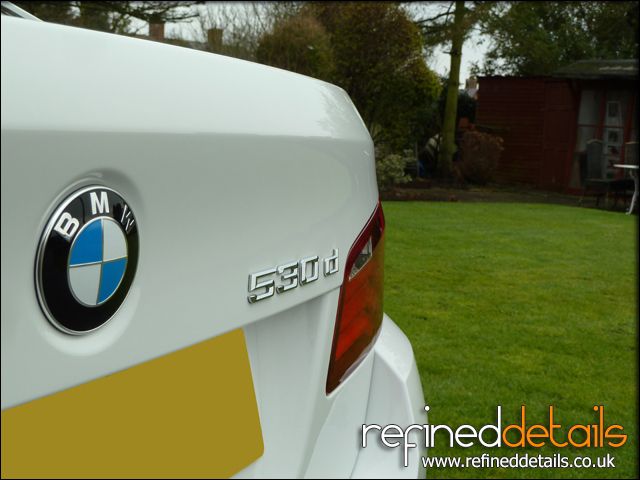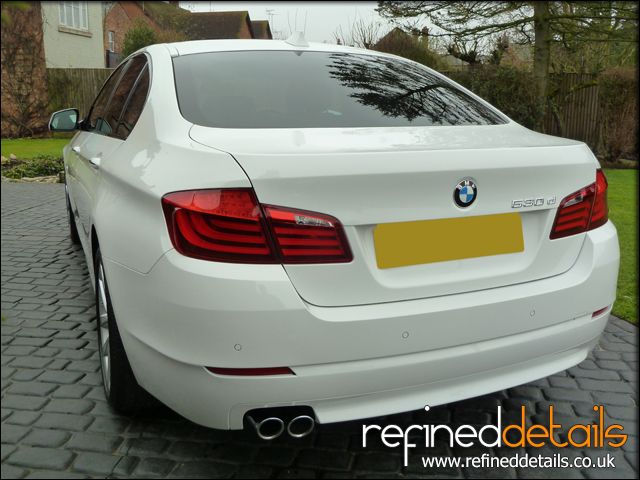 It was a real pleasure getting this glorious executive BMW back to an impressive standard once again – and who said white couldn't shine?!
Thank you for looking and reading as always…
Adam
Refined Details
For more regular updates from us please feel free to follow on Twitter and Facebook.