Hi all,
Here is one from back in November on possibly one of my favourite cars of the year (although it has been extremely difficult to choose!). The vehicle in question was a Yellow Boxster S and was need of a 1-step enhancement as it was beginning to oxidise slightly. The interior was also to be treated to a cleanse and protection.
This job was completed at the unit based near Aylesbury, Buckinghamshire.
On Arrival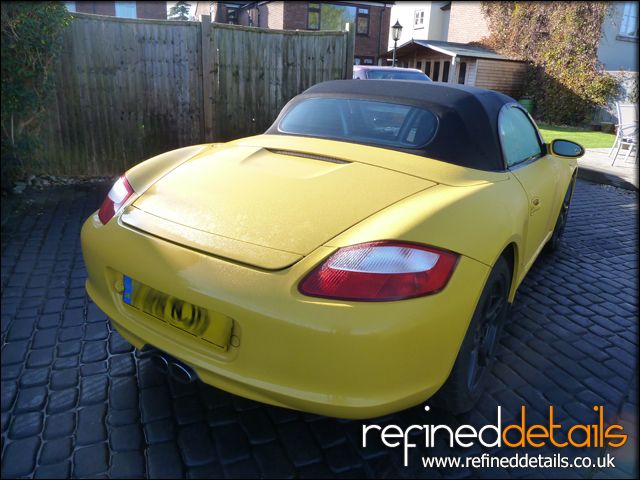 Not looking to bad…
Closer Inspection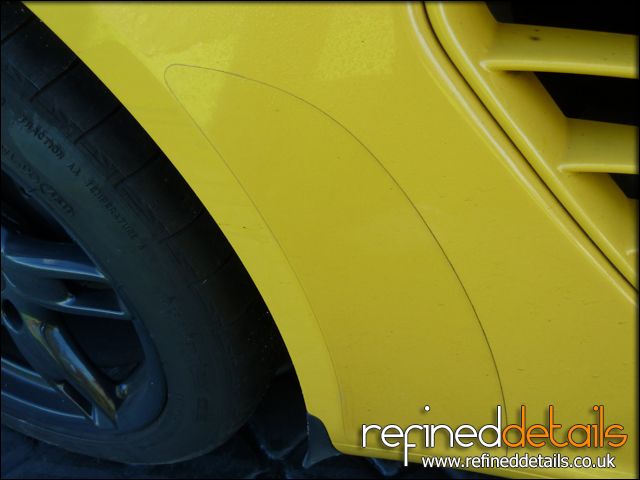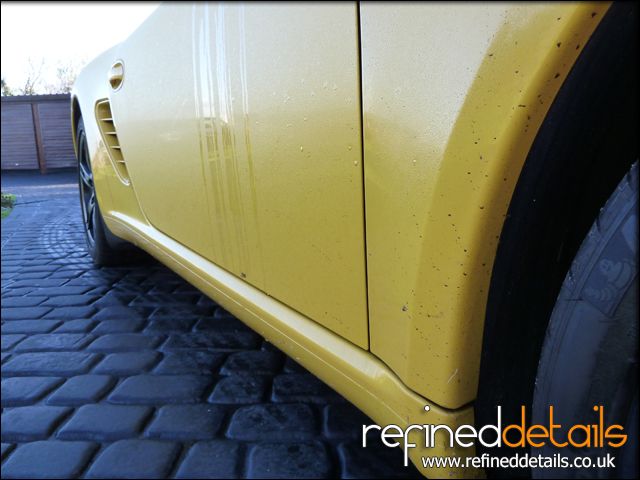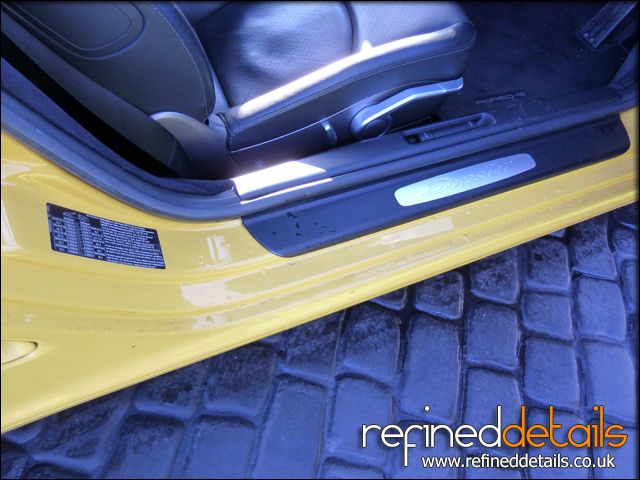 First up were the alloy wheels.
Alloys Before
They were treated with a non-acidic wheel brightener, which was agitated with various brushes. They were also deironised and detarred – later in the detail they were protected with a high durability wheel wax. The arches and tyres were also treated accordingly.
Alloys After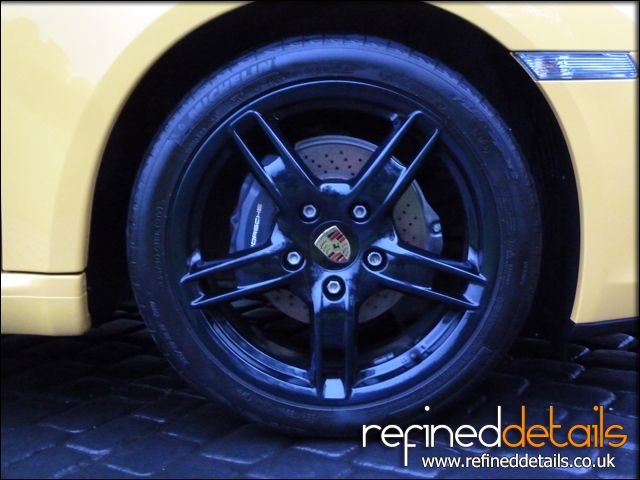 Next up was the exhaust tip.
Exhaust Before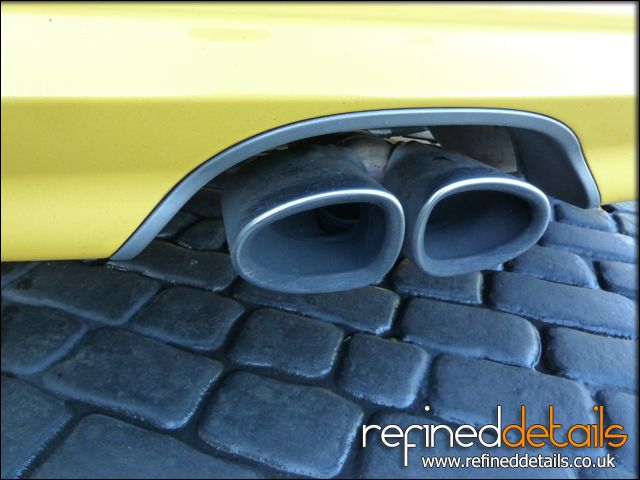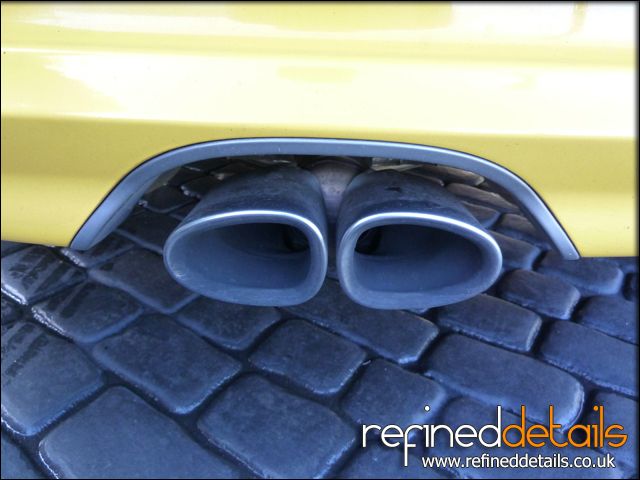 Exhaust After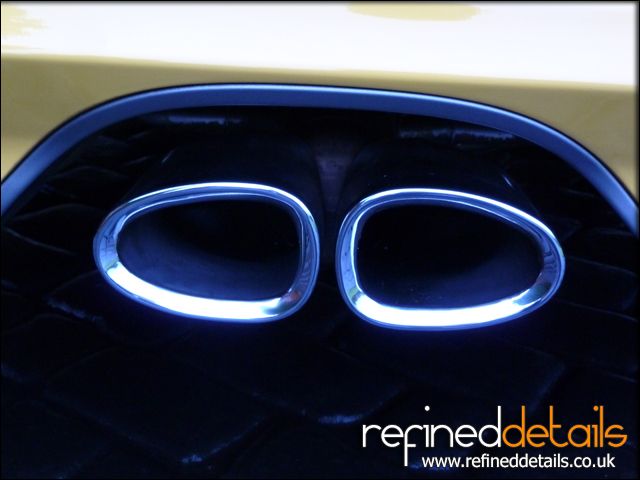 The 987 got treated to the usual Refined Details safe wash process… starting with snow foam.
Nooks and crannies agitated…
Including under the retractable spoiler!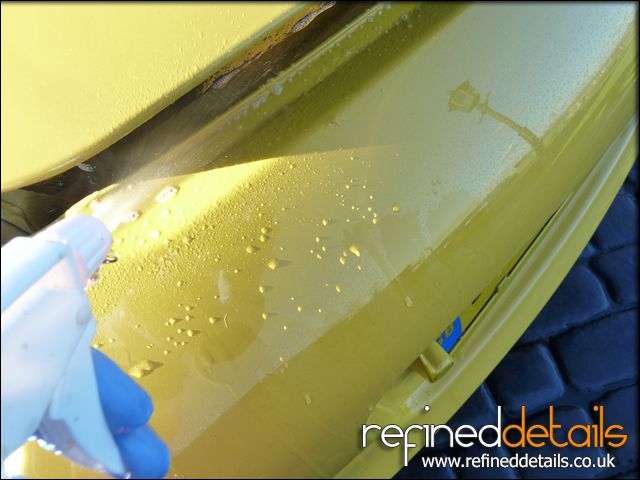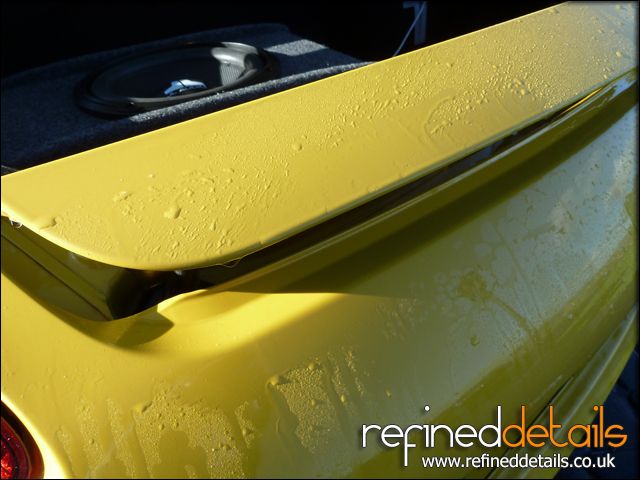 The body was also deironised…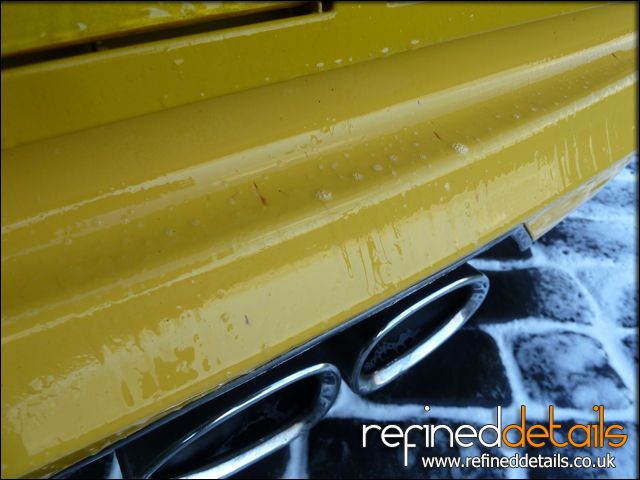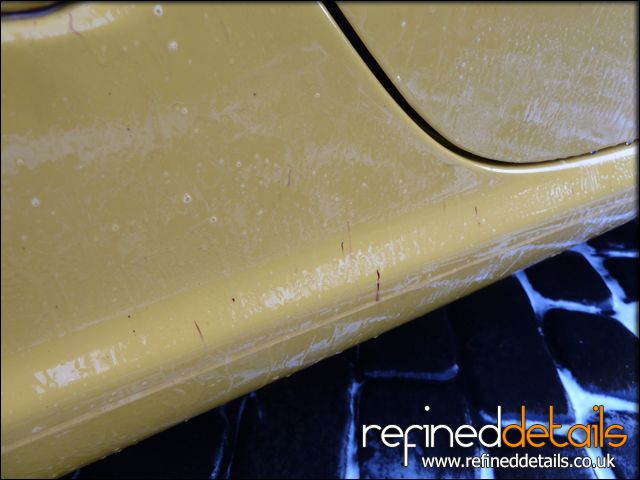 The 2 bucket method was used after this using plush soft lambswool mitts and dried with a fluffy microfibre drying towel.
The soft top also got attention with a thorough cleanse and protection.
Soft Top Before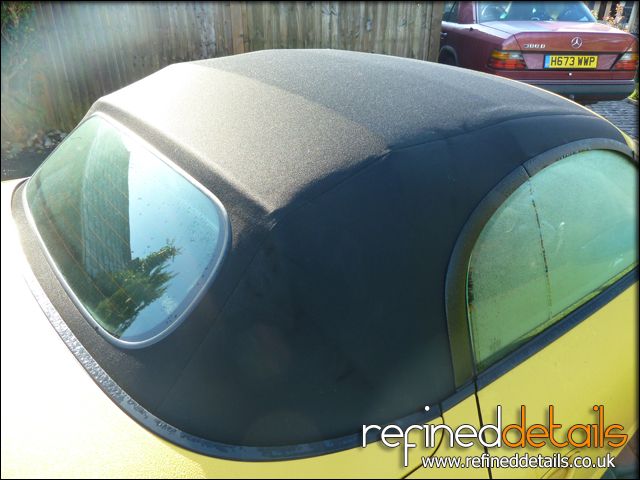 Soft Top During
Lifting lots of grime!
50/50s
Protection applied.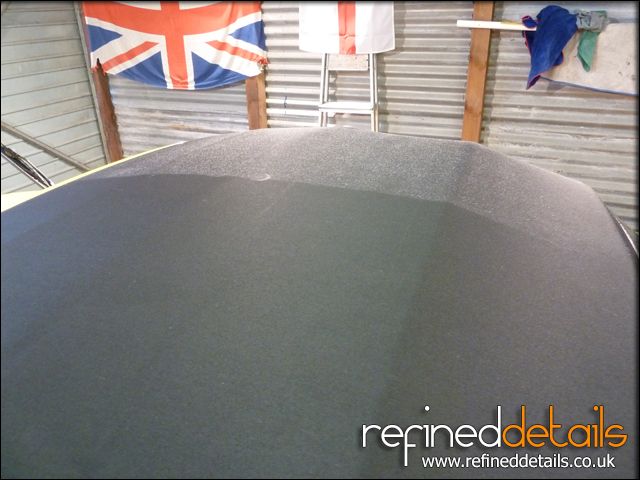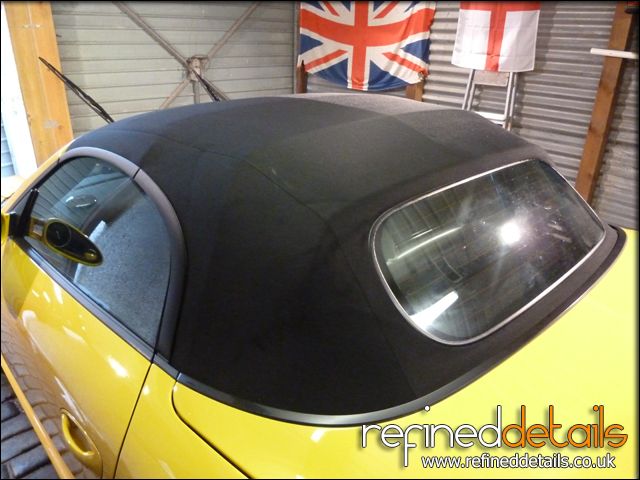 Once the vehicle was in the unit, removal of the bonded contamination was require prior to machine polishing. A clay bar was used to lift sap, tar, iron, etc. which could not be remove by normal wash methods.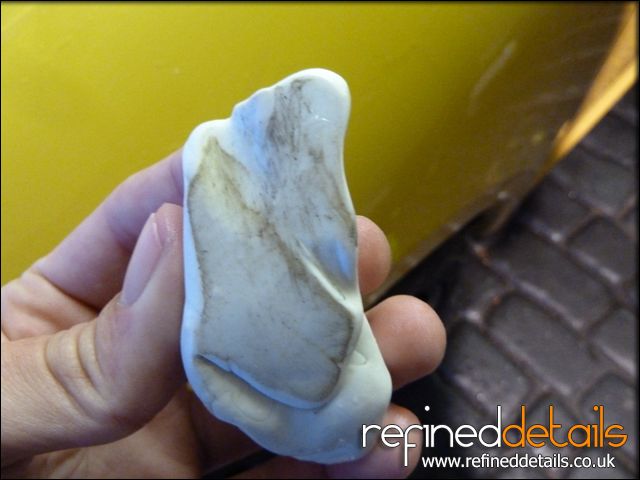 Lot's to be removed!
Before machine polishing I set about cleaning and protecting all the interior surfaces.
Interior Before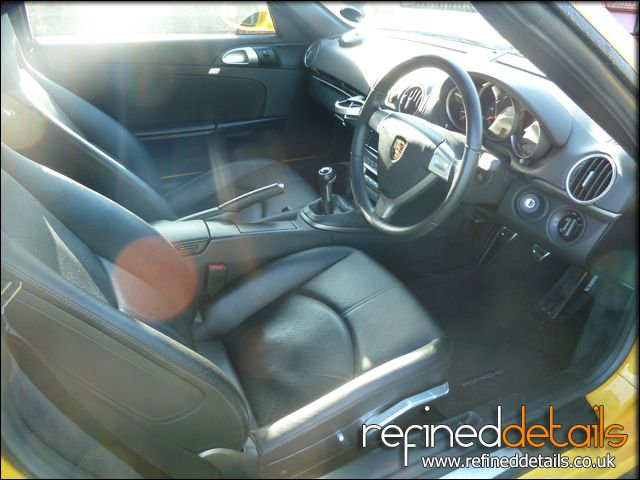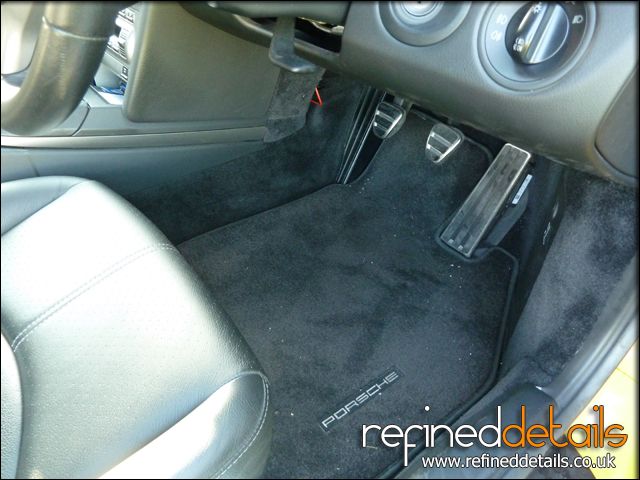 Interior After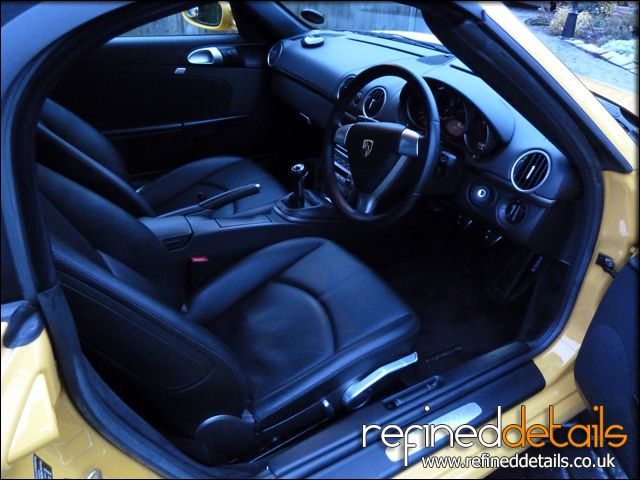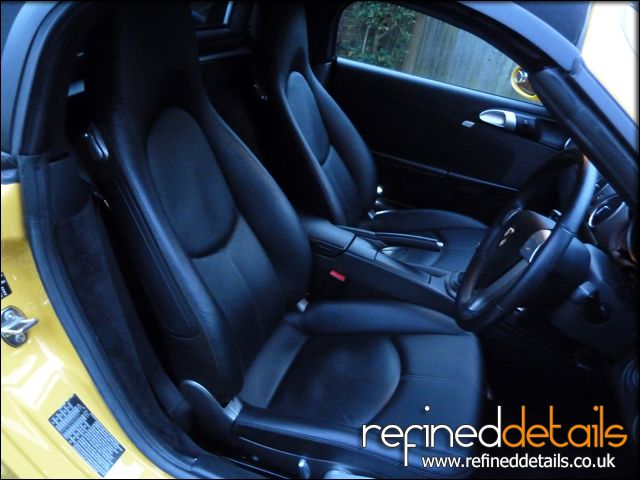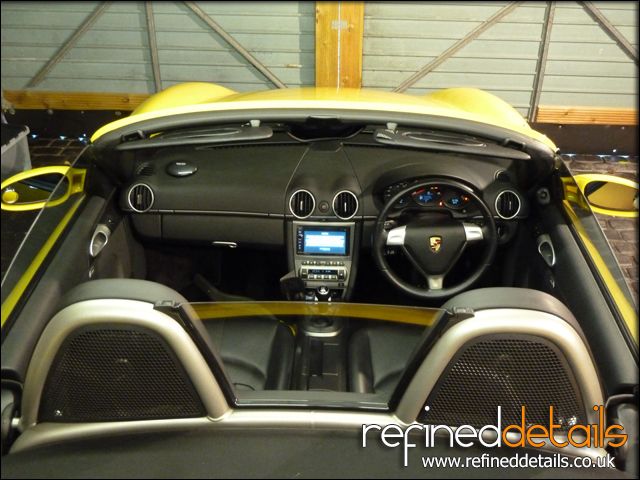 (The only picture with the roof down!! It was dull and spitting on pickup unfortunately)
The vehicle was all masked up for machine polishing, including the freshly protected hood covered…

Bonnet Before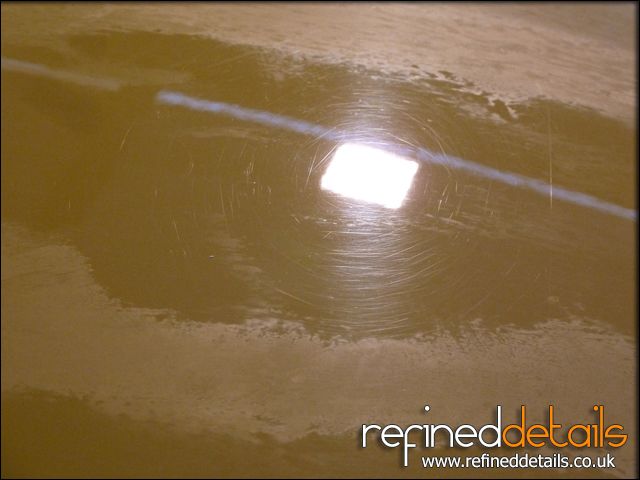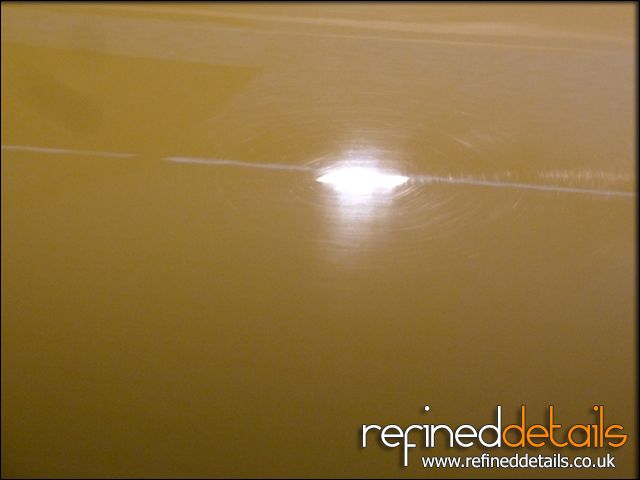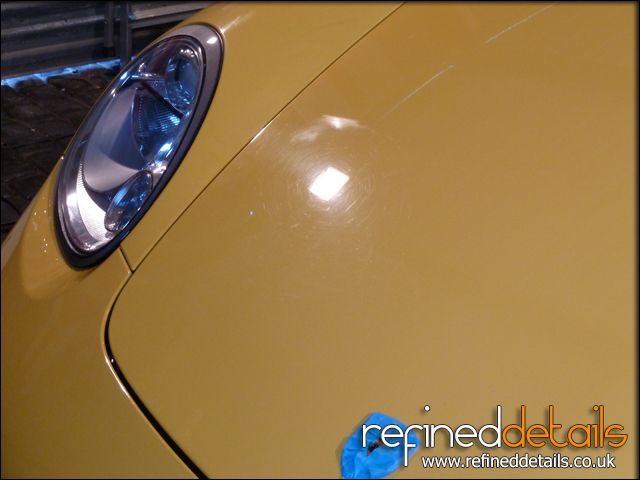 Bonnet After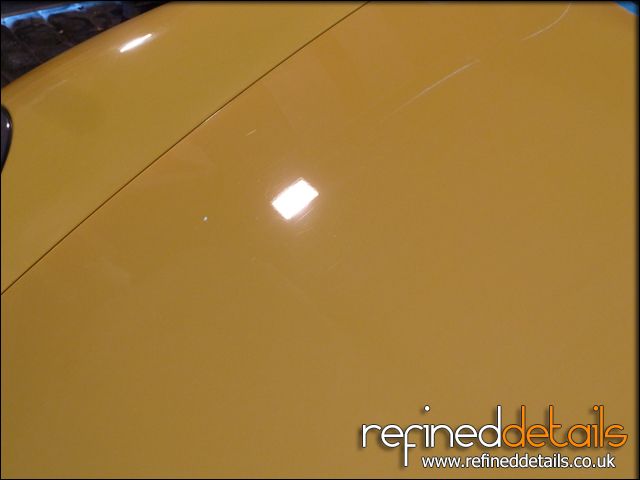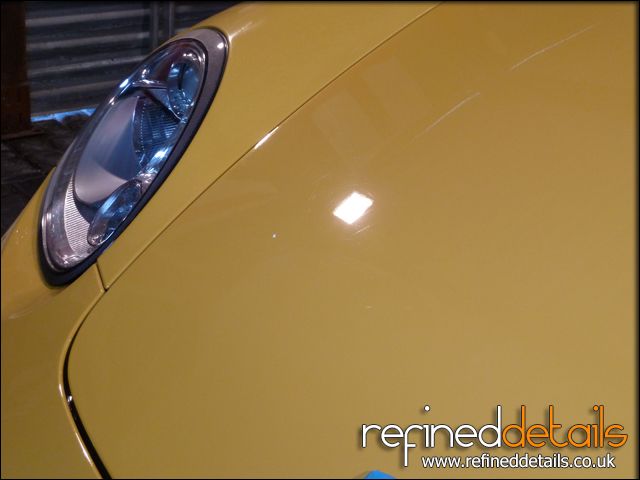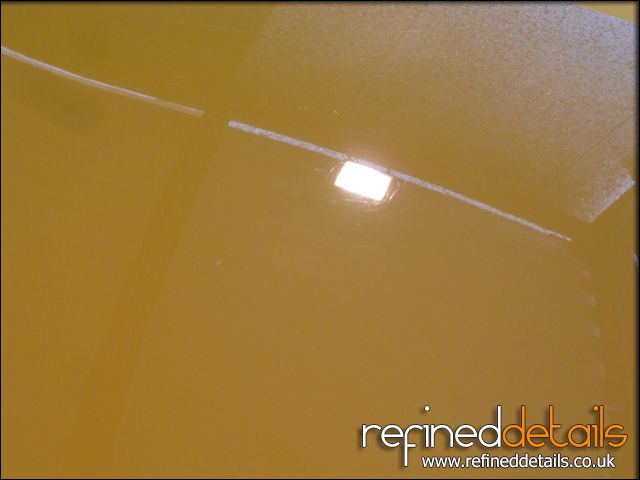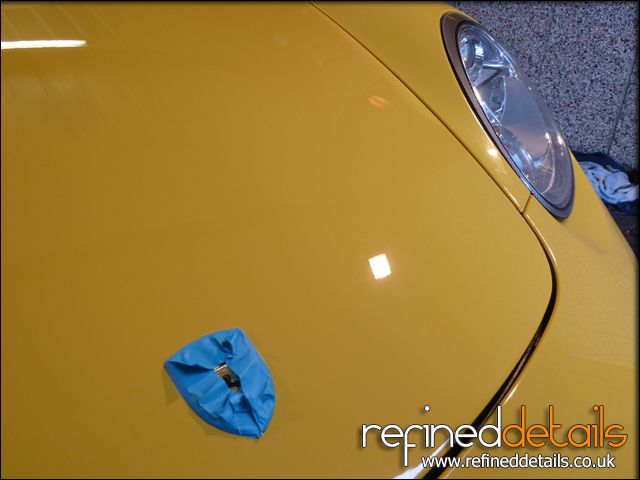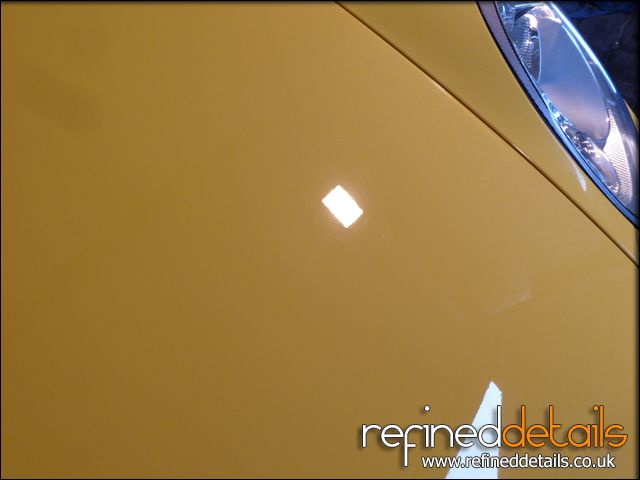 Passenger Wing Before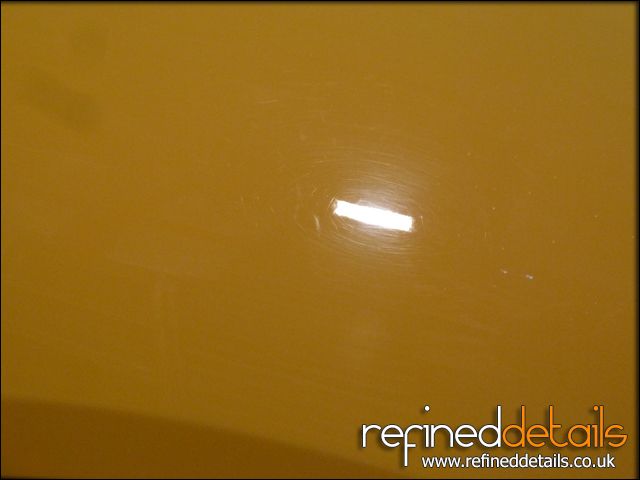 Passenger Wing After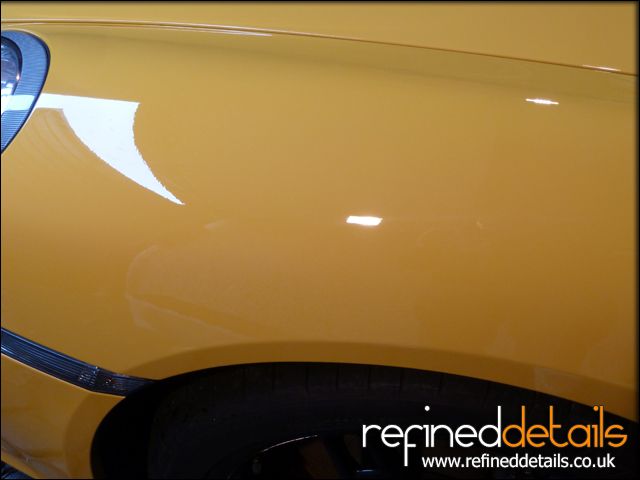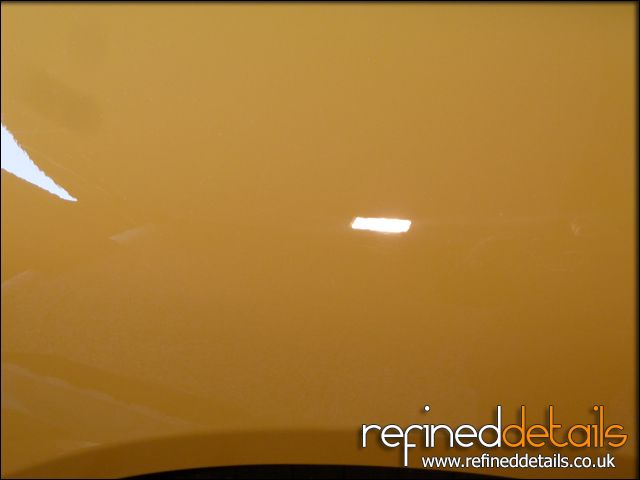 Passenger Door Before
Passenger Door After
Boot Plinth Before
Boot Plinth After
Bootlid Before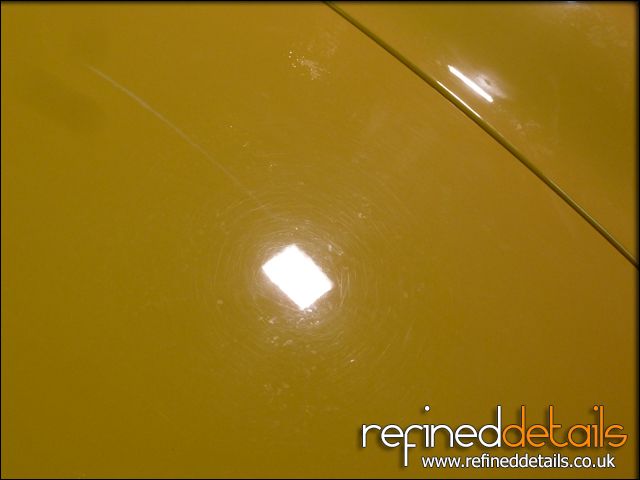 Bootlid After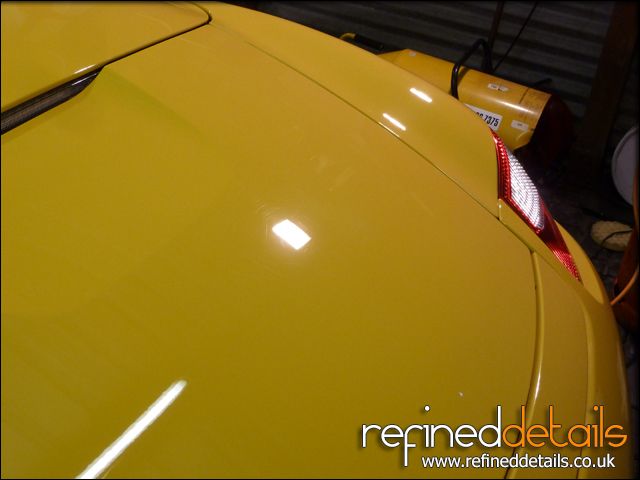 Drivers 3/4 Panel After
Rear Lights Before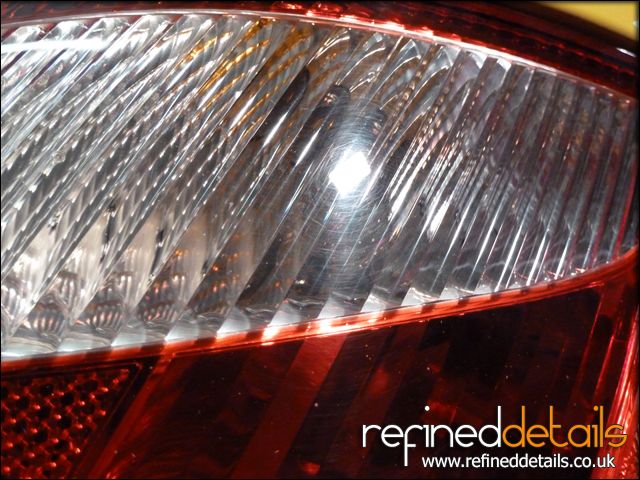 Rear Lights After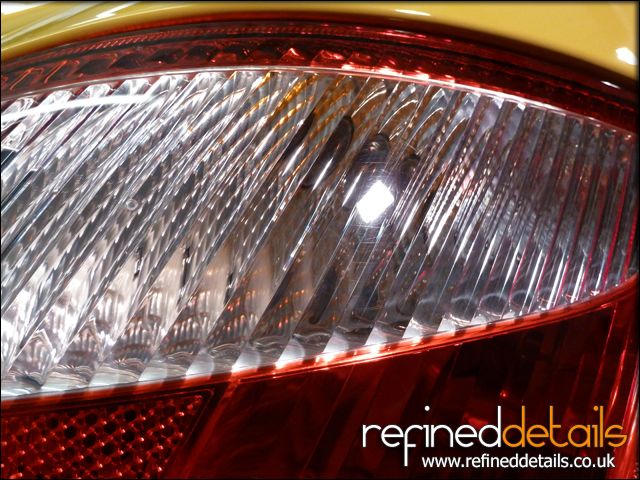 A few more afters & indoor shots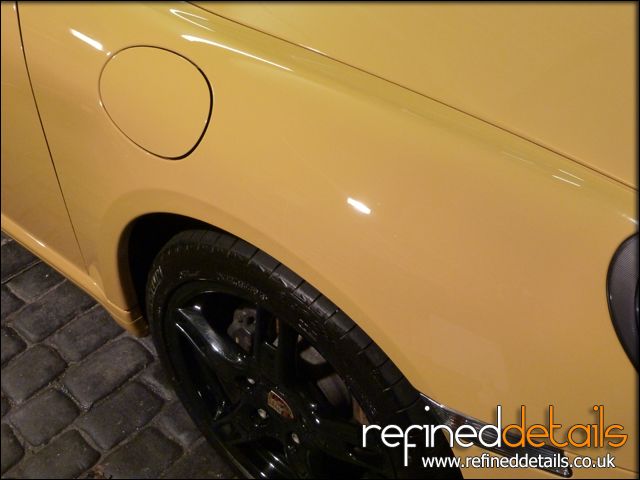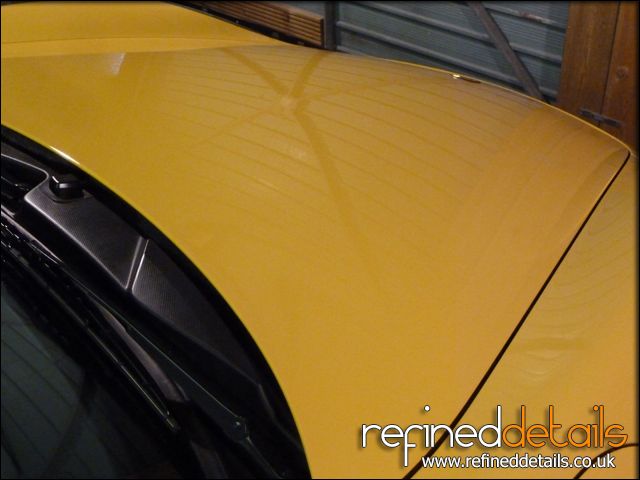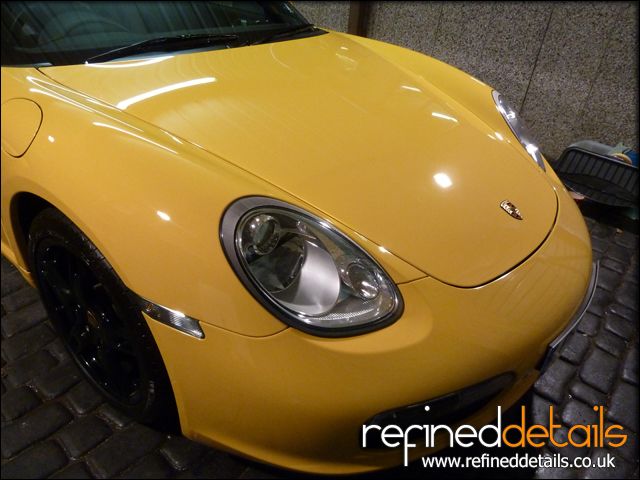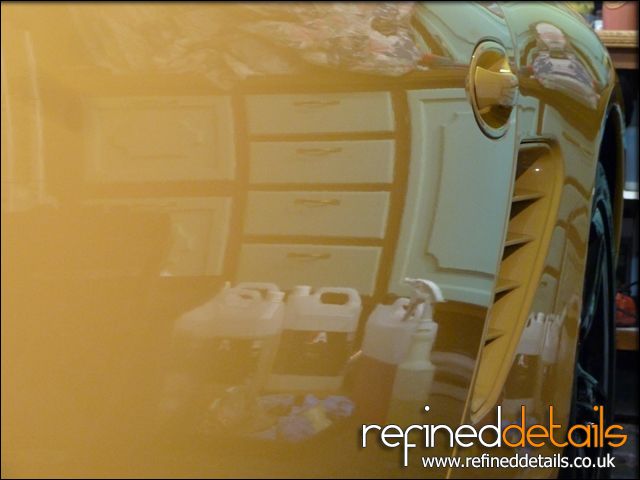 Not 100% perfect but a vast improvement achieved from the 1-step minor machine enhancement detail. The finish was locked in with our Nanotechnology Sealant (Nano Seal) provided by Autobrite Direct – ready for the winter. The glassworks and rubbers/plastics throughout were treated accordingly.
The Results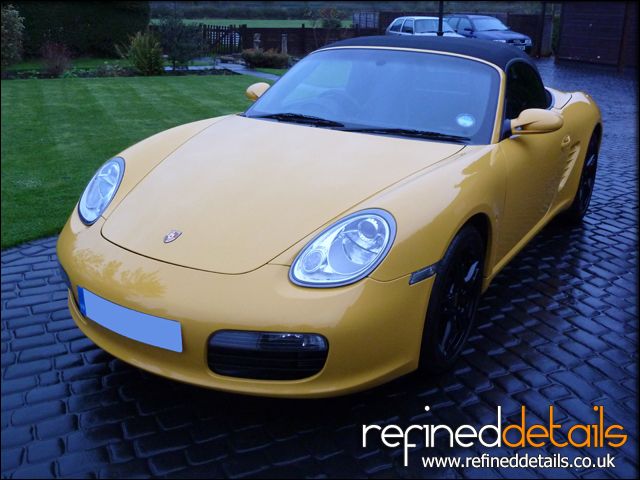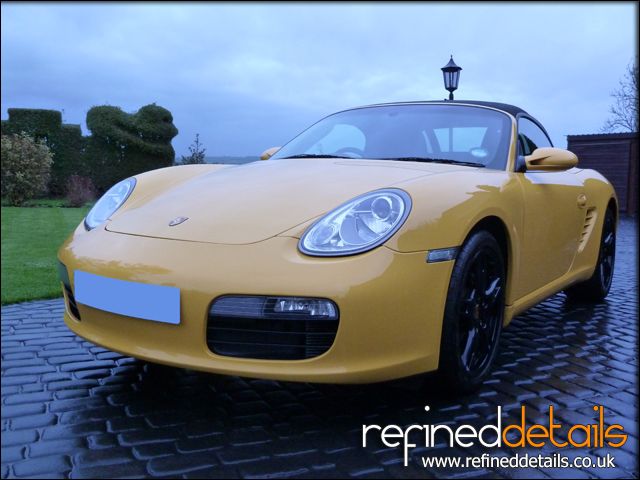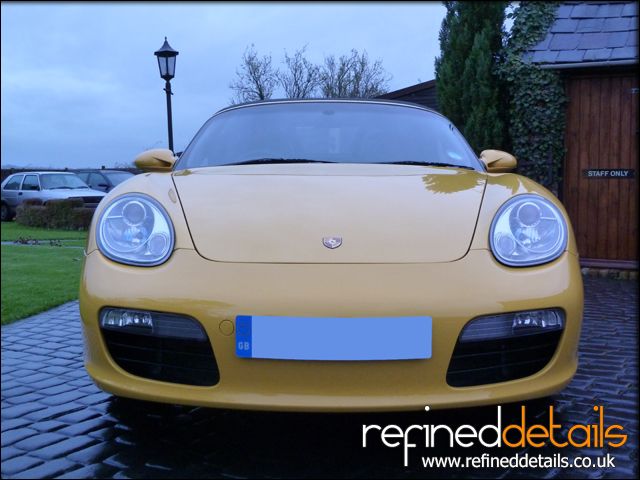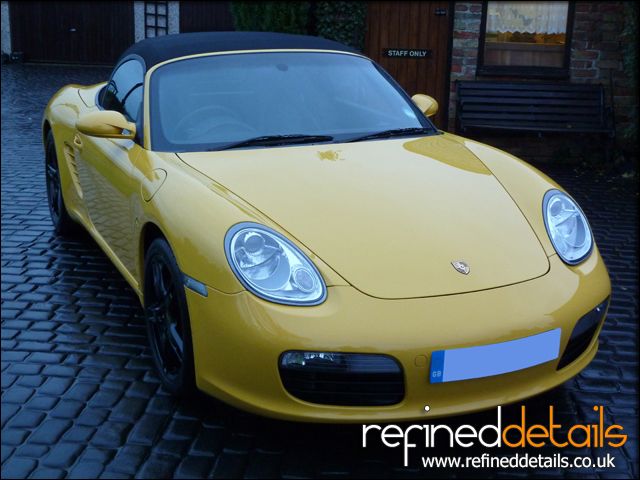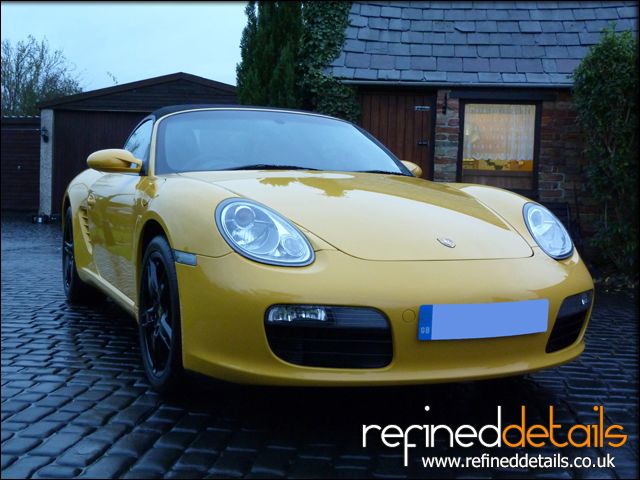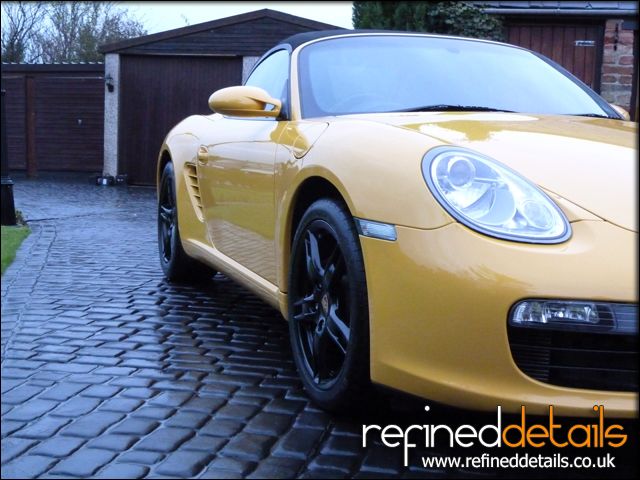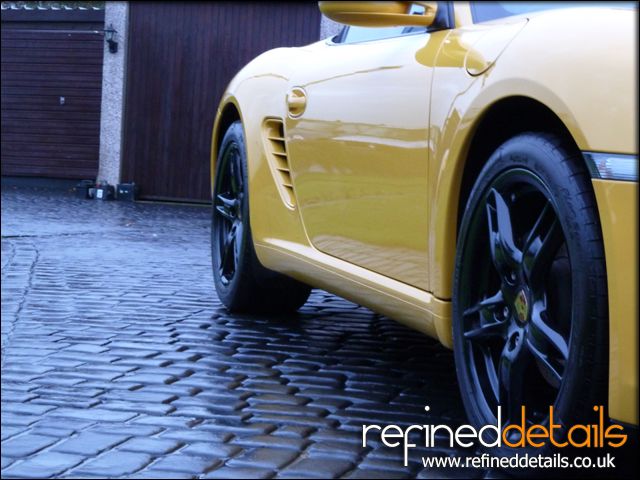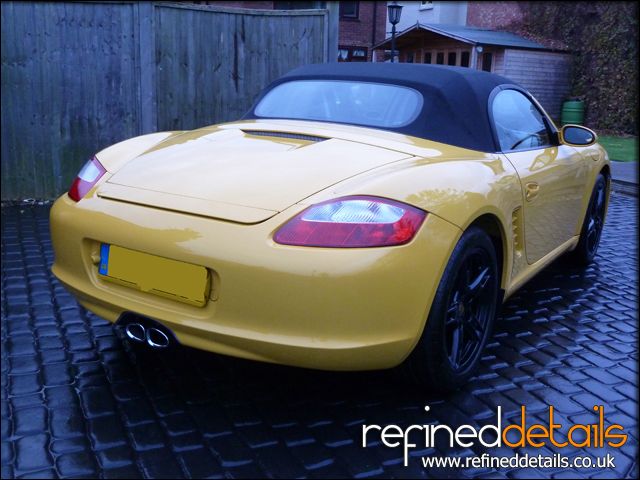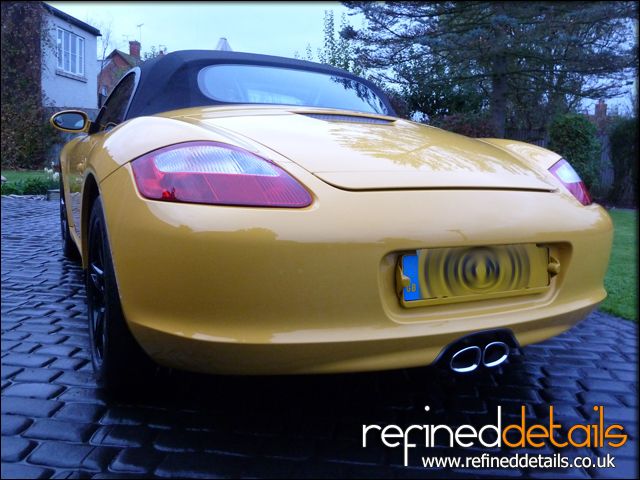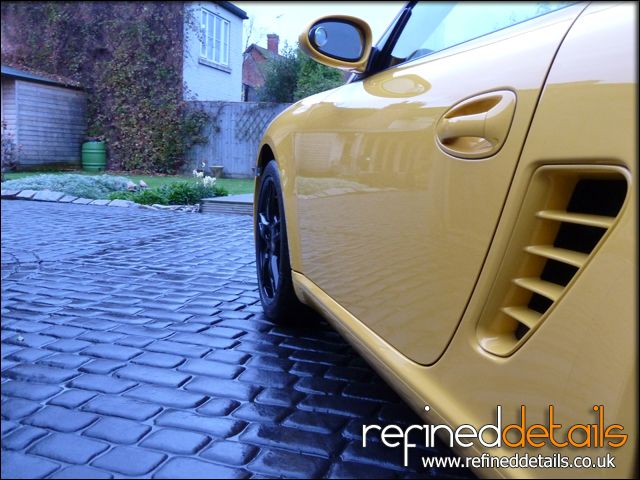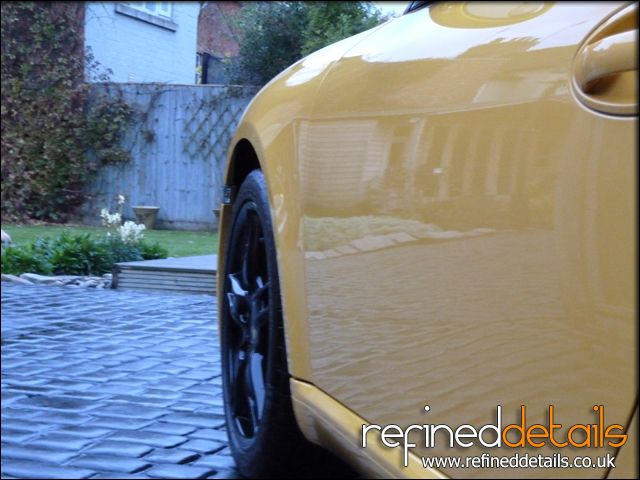 Plus a couple of favourites in the dull autumnal lighting!
It was a true pleasure working on this stunning 987 Boxster S, I am such a sucker for a Porsche! Especially one with this colour combination 
. I was invited back by the owner to complete his Jaguar XFR and Mercedes S Class (coming soon).
Here's a picture of the uber tight beads achieved by Nano Seal witnessed the morning of protecting the XFR: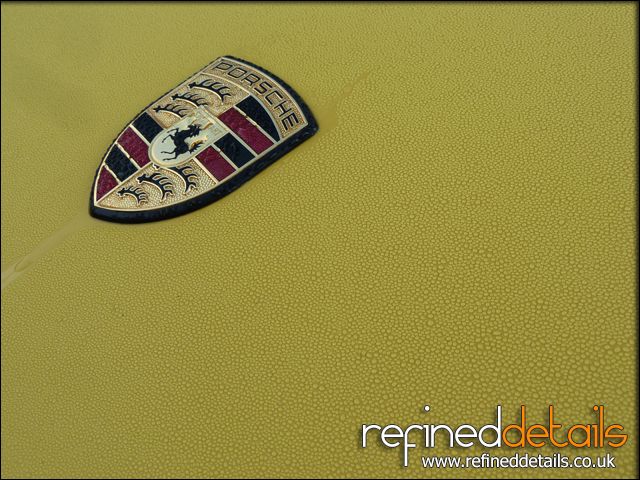 Thank you for looking and reading as always…
Adam
Refined Details
For more regular updates from us please feel free to follow on Twitter and Facebook.