Here is one from back in April – the back log is getting there! This detail was undertaken at our premises based outside of Aylesbury, Buckinghamshire.
The vehicle in question was a gorgeous BMW E91 330d Touring, which came to us after being spotted with white paint deposits throughout – spraying a fence too close to the BMW… tut tut!
The plan was to thoroughly cleanse the vehicle using our usual safe wash methods and lifting the deposited paint with a mixture of chemicals and a clay bar to fully decontaminate the surface. Followed by an exterior all surface protection.
On Arrival
Closer Inspection

Well soiled in places and in need of a thorough wash as it was – here are a few pictures of the paint deposits that I could capture with the camera…
First up were the alloys.
Alloys Before
Alloys After
The alloys were treated with a non-acidic wheel cleaner and agitated with various brushes. Later in the detail they were protected with a high durability wheel wax.
The choice of protection on the paintwork was Valentines Concours Wax.
The Results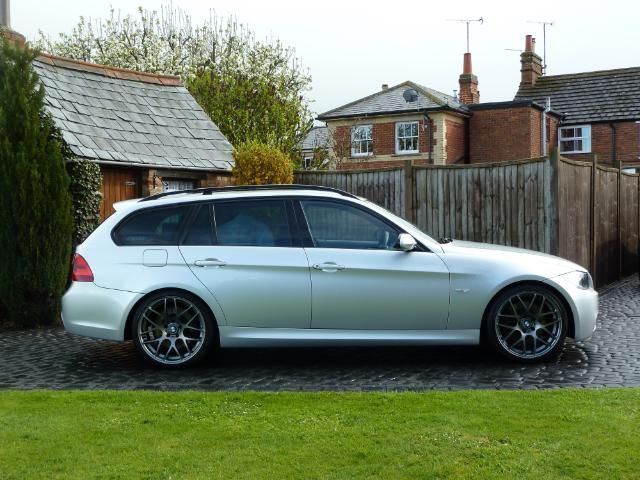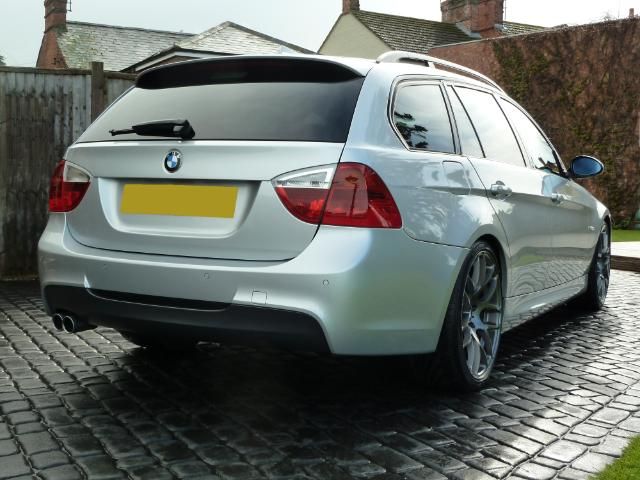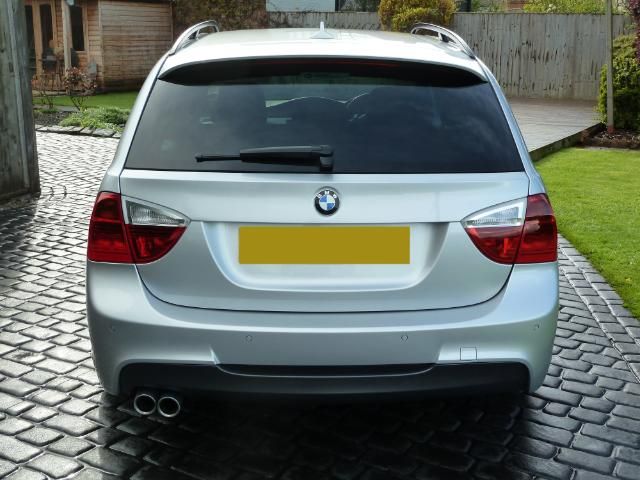 Thank you very much for looking and reading as always. It was a real pleasure bringing this one back up to spec – possibly my favourite BMW Touring to be produced (bar the E30) with some stunning extras, specifically the wheels!
For more regular updates from us please feel free to follow on Twitter and Facebook.
Adam