Here is one from back in October, it was a huge job and so is the write up so I'd suggest kicking back, grabbing a cup of tea and bracing yourself for many a picture along with detailed descriptions of our creme de la creme Diamond Package + Full Interior & Engine Bay Bolt On's. This is a fully bespoke correction detail in order to achieve the best finish possible within the healthy limits of the paintwork, including 2 applications of Valentines Concours – up to 1 years protection.
The vehicle in question was a 2003 BMW E46 M3, which had been seriously unloved over the course of its life across the board – and the new owner decided it was time to rejuvenate her back to her former glory.
On Arrival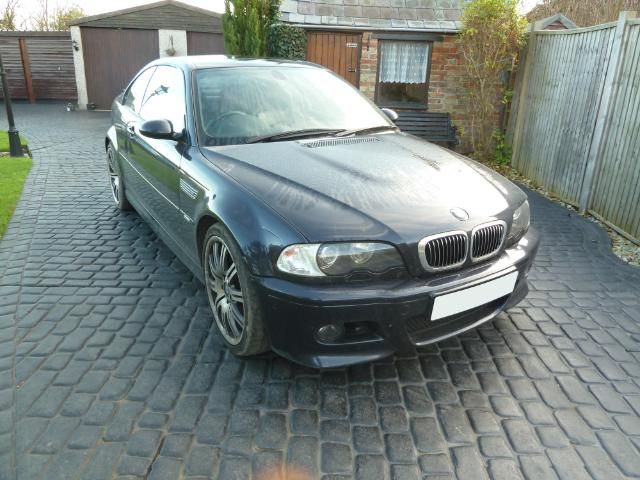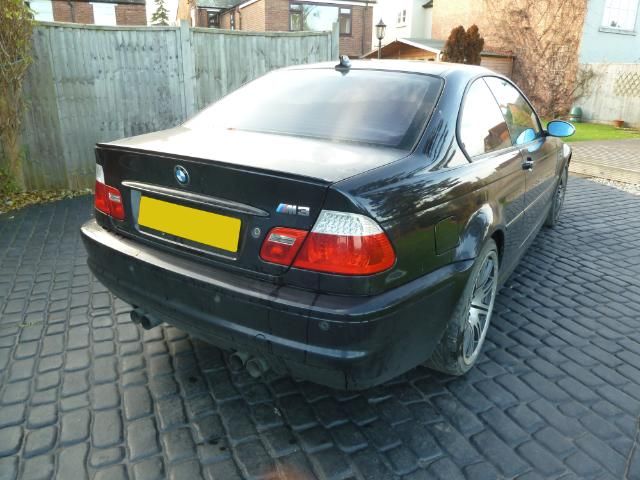 Very dull throughout…
Closer Inspection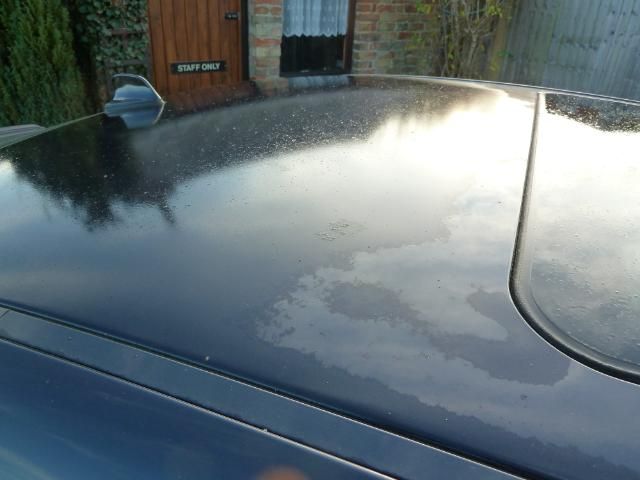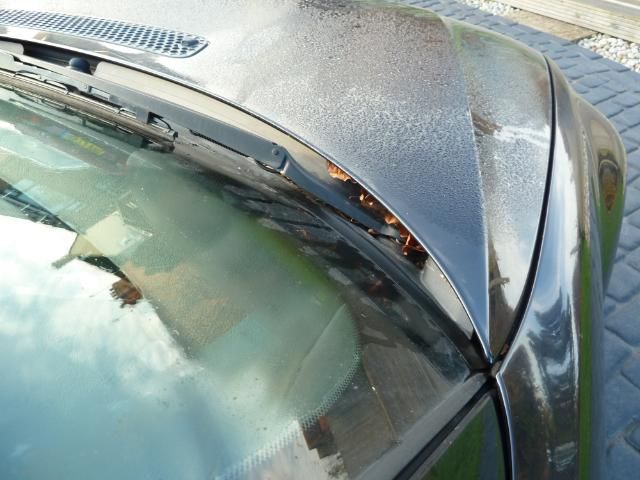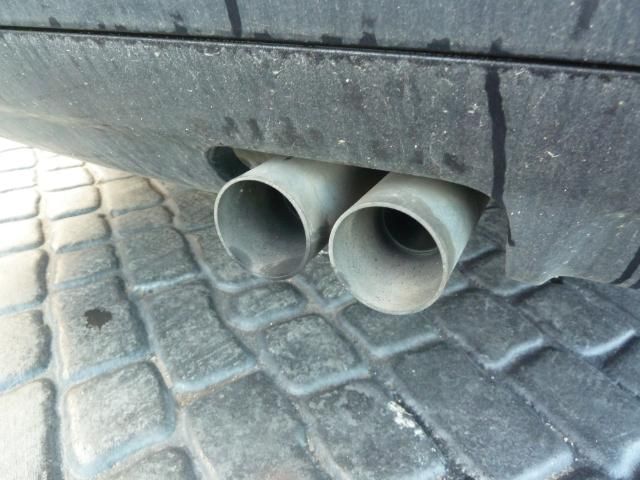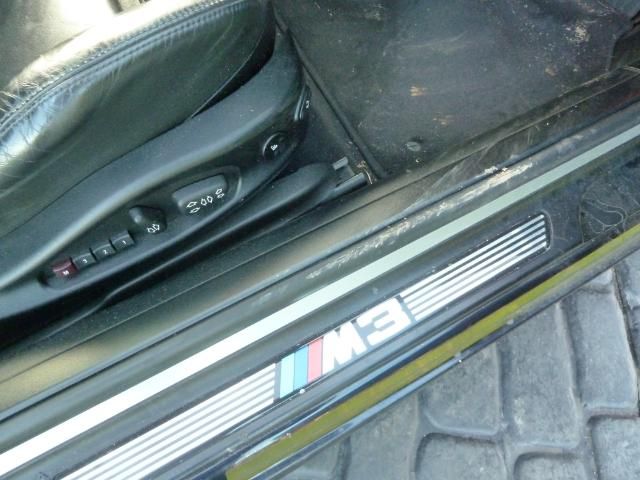 I think the pictures speak for themselves; some serious grime to contend with!
Time to start with the engine bay.
Engine Bay Before
All nooks and crannies were cleaned with an APC and various brushes and later in the detail all areas were treated with the relevant protection.
Engine Bay After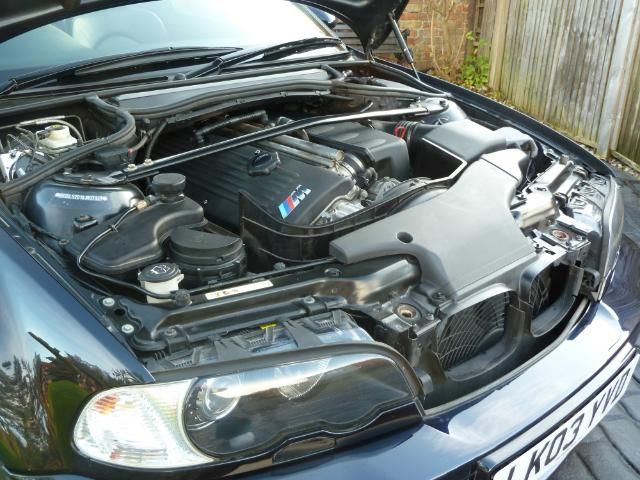 Next up were the alloy wheels.
Wheels Before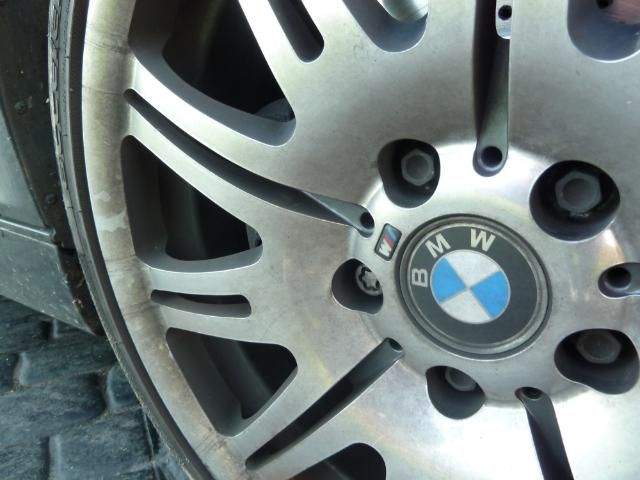 Wheels During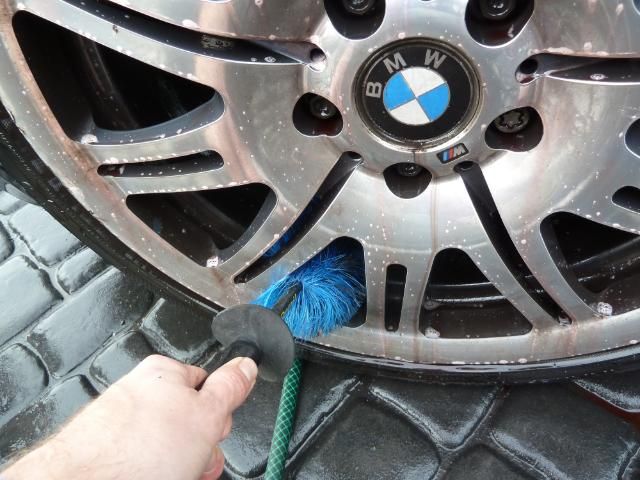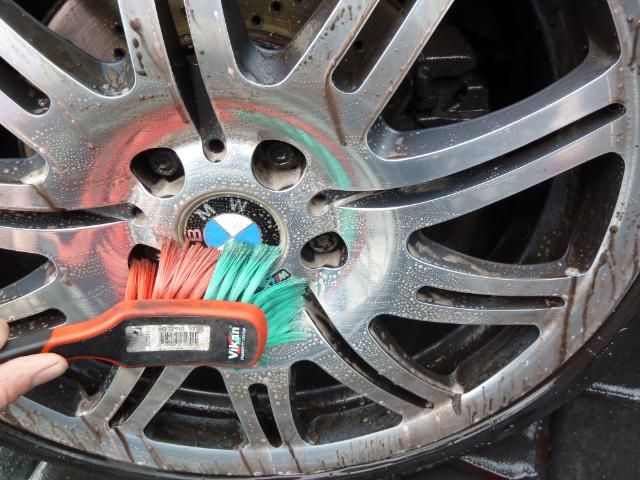 Wheels treated with a non-acidic wheel brightener and various brushes to reach all areas of the alloy.
Plus de-ironised with Autobrite Direct's Purple Rain: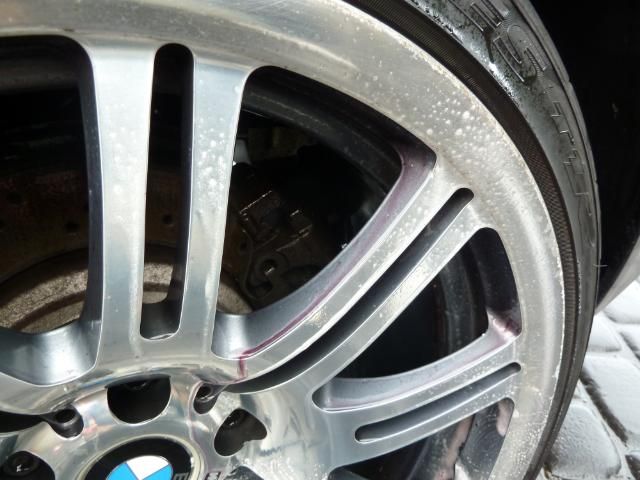 Tyres also addressed: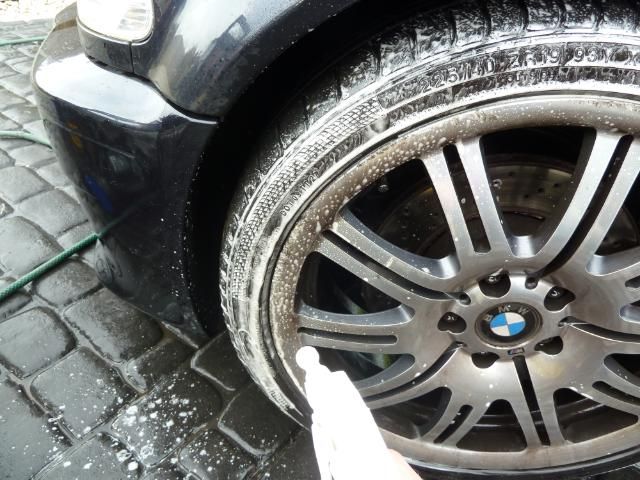 APC applied… and agitated;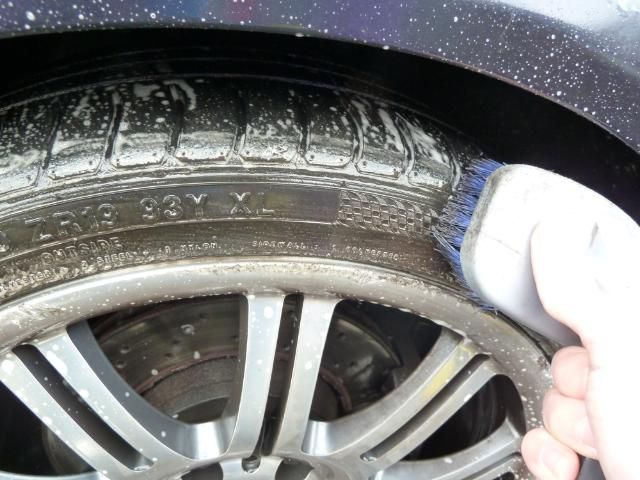 The same goes for the arches;

The alloys later in the detail were protected with Autobrite Direct's Very Berry Wheel Sealant. The tyres and arches were dressed also.
Wheels After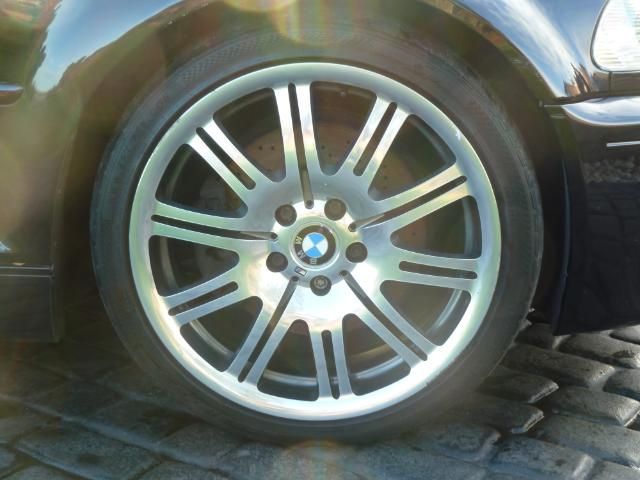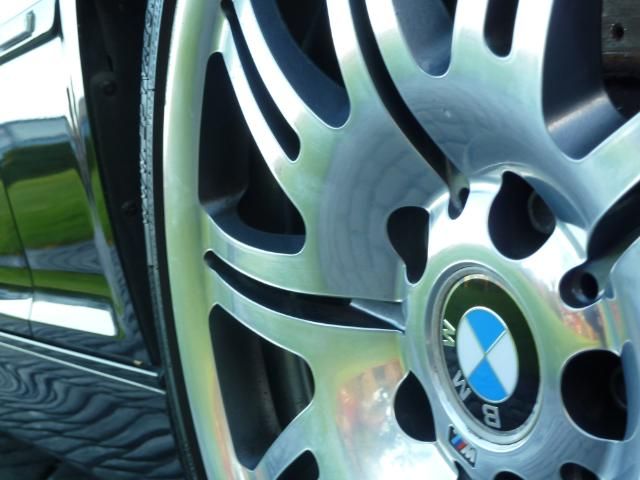 Some pitting in the finish on the inners, which was a grave shame but still a vast vast improvement from what they once were!!
The vehicle then received its much needed comprehensive Refined Details safe wash process – starting with snow foam:

Nooks and crannies agitated;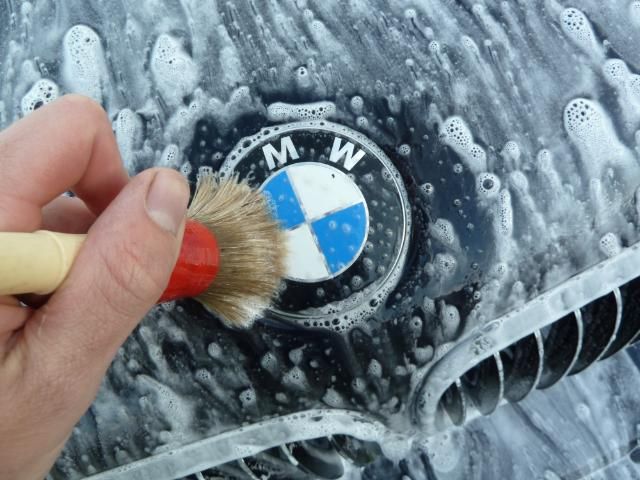 Lovely! The vehicle was then rinsed thoroughly and was washed using the 2 bucket method with a lambswool mitt;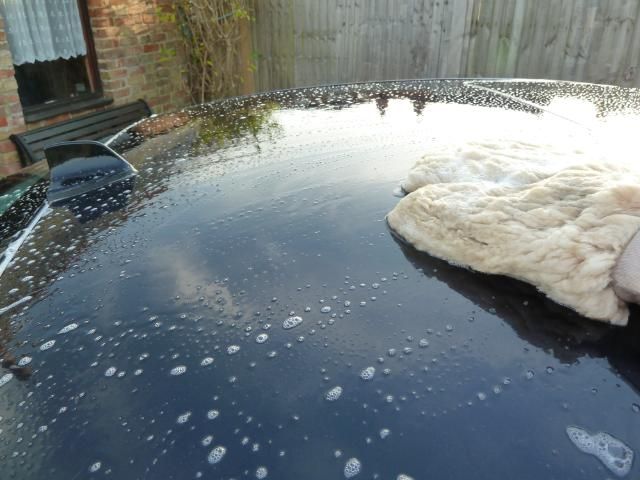 The vehicle was then ready to roll into the unit to begin clay barring.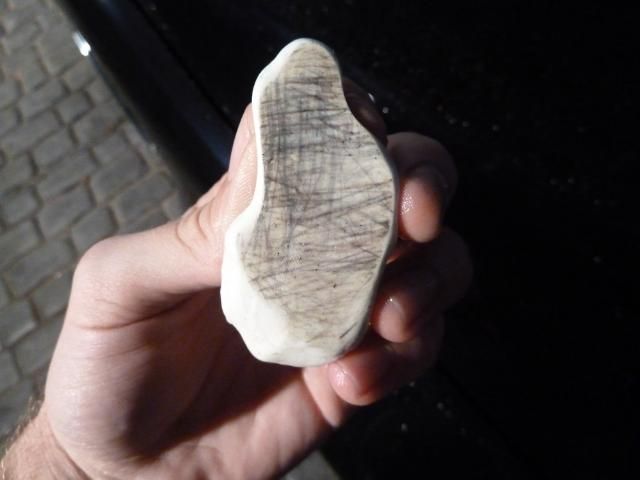 Some real nasties pulled off in places and this was post using a tar remover and comprehensive wash process!
Quick peek at the paint defects… eek!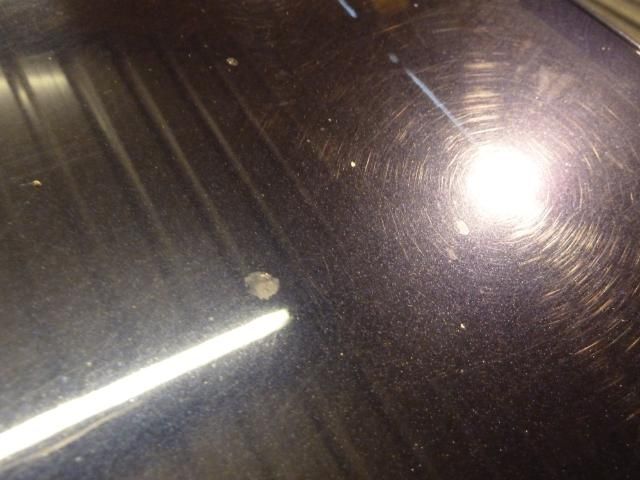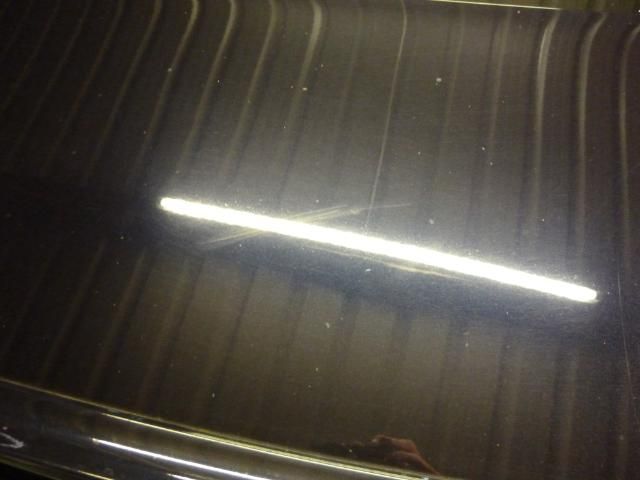 Before moving onto the polishing and paintwork assessment it was time to address the interior…
Interior Before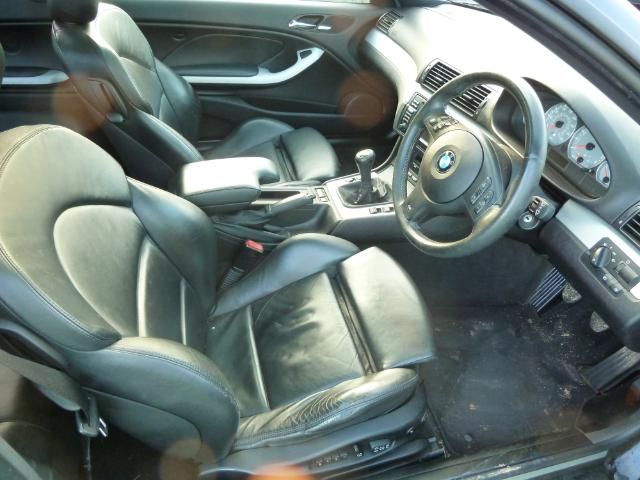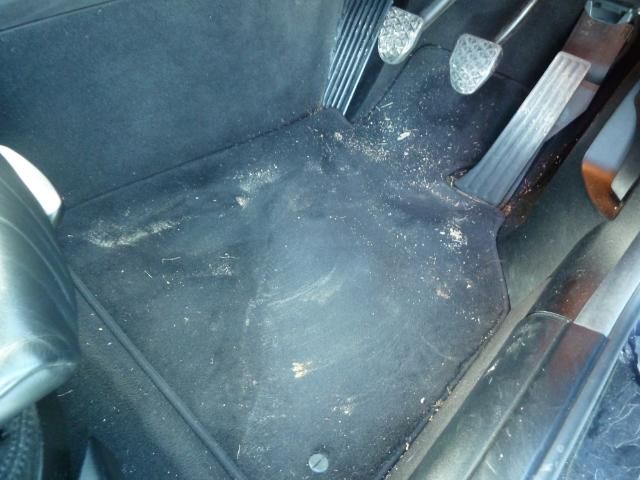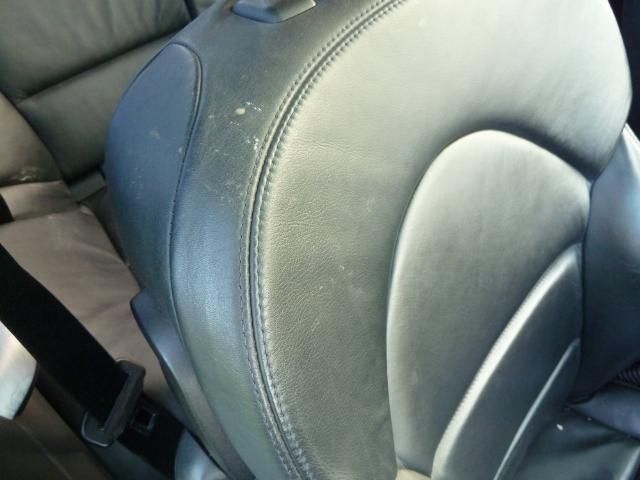 Serious sweat build up on the steering wheel!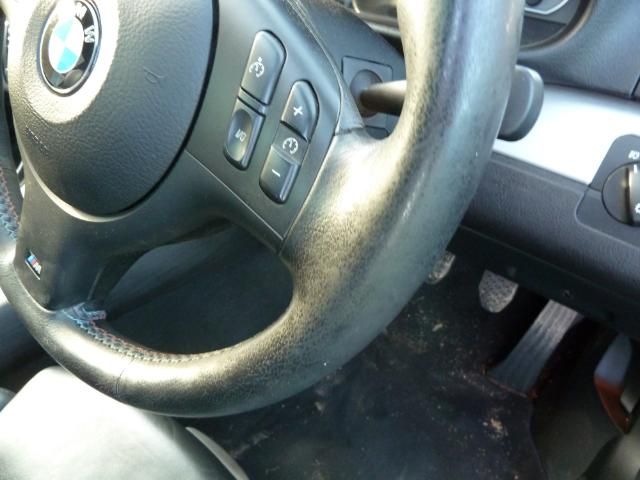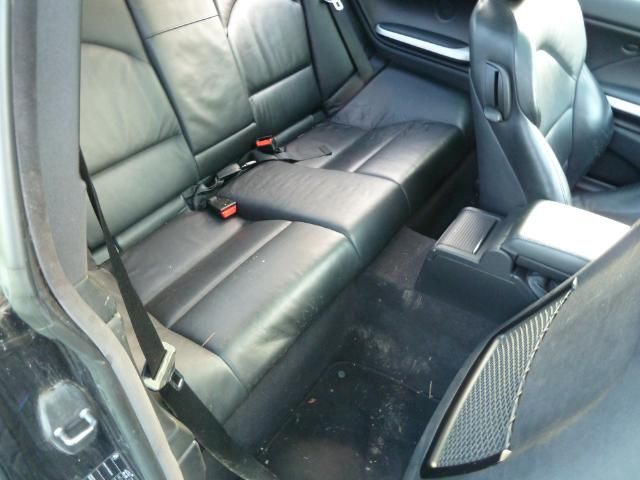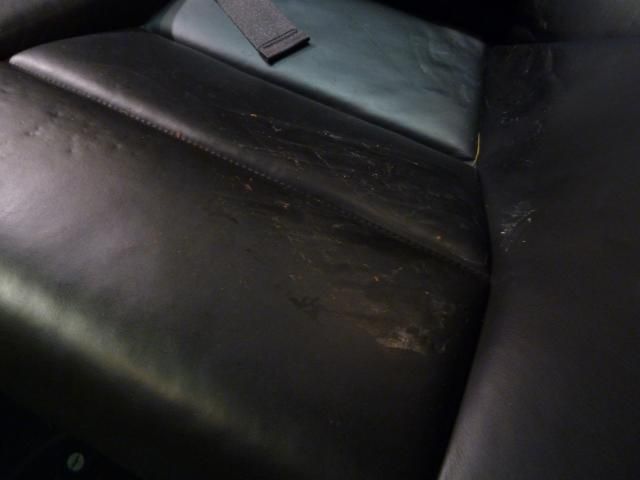 Possibly one of the worst interiors I have come across, I definitely had my work cut out. A full interior detail was required (all areas shampooed/APC'd as necessary, leather cleanse & condition and protection).
Interior During
Sweat removal…


This was a brand new towel prior to addressing the steering wheel!
Upholstery Protected with 303 Fabric Guard: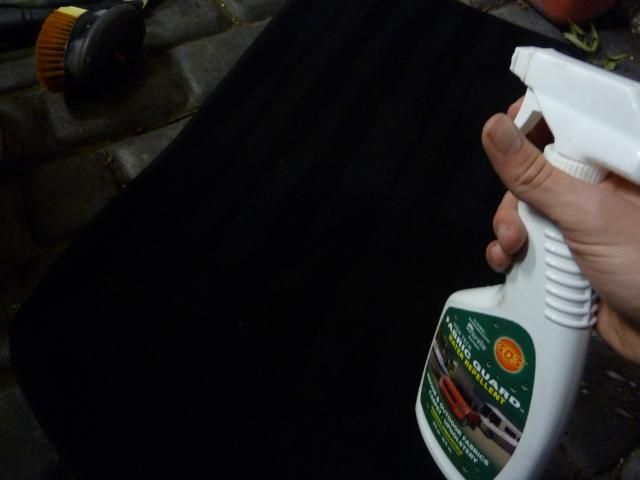 Interior After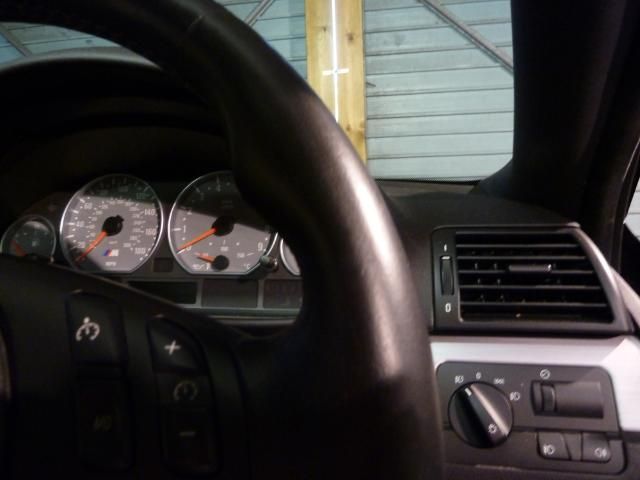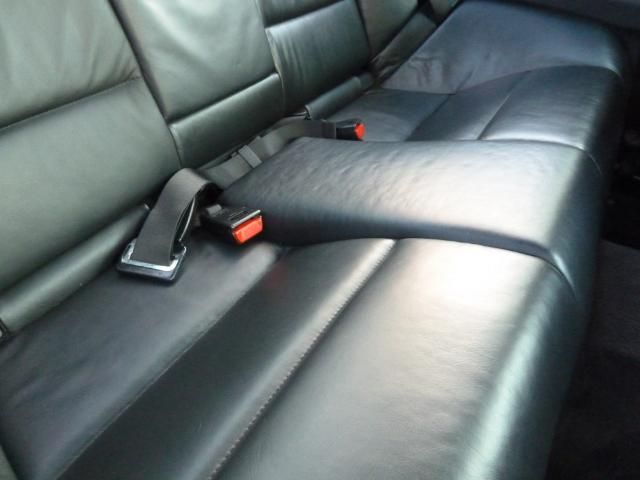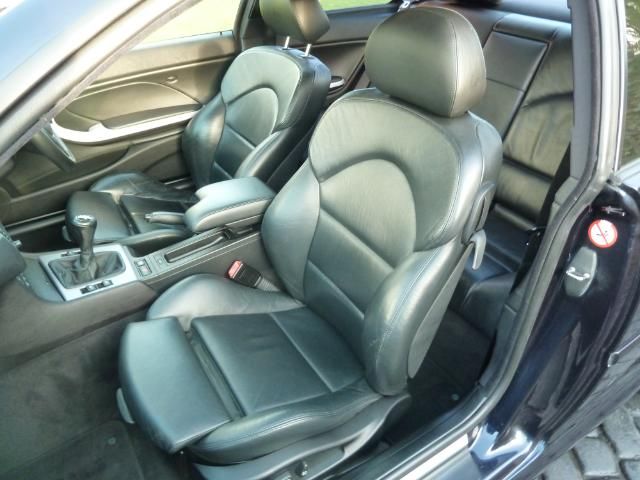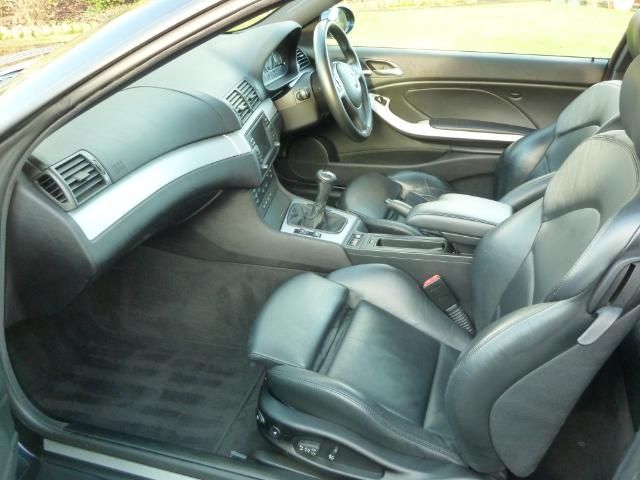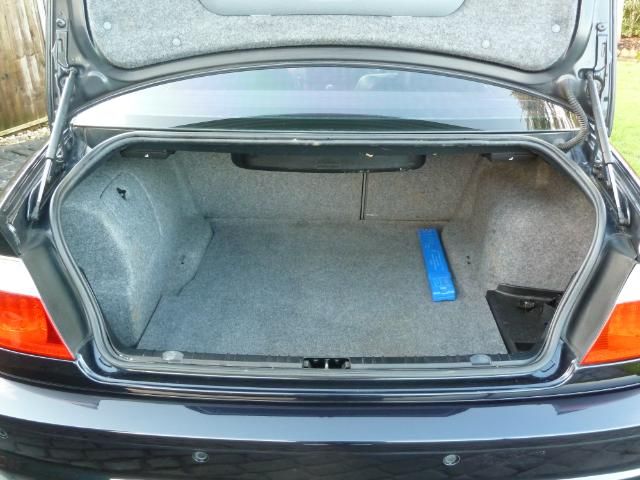 That's one thing out of the way, now time to assess the paintwork:
Paintwork Correction
First port of call was measuring the paintwork:

Original factory paintwork it seemed, possibly machine polished in the past.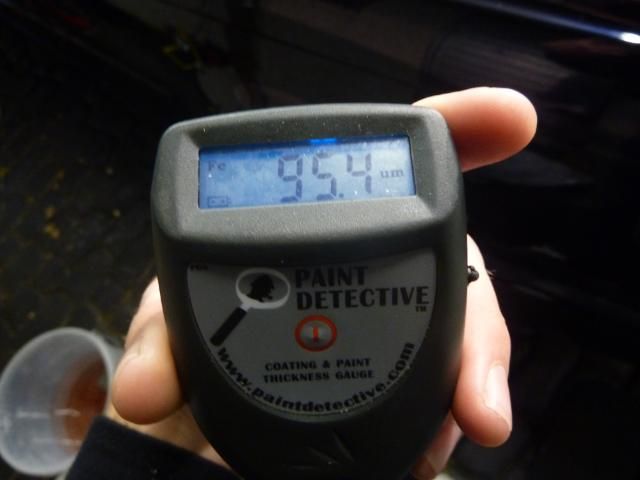 Some low areas… Extra due care and attention needed in places.
Bonnet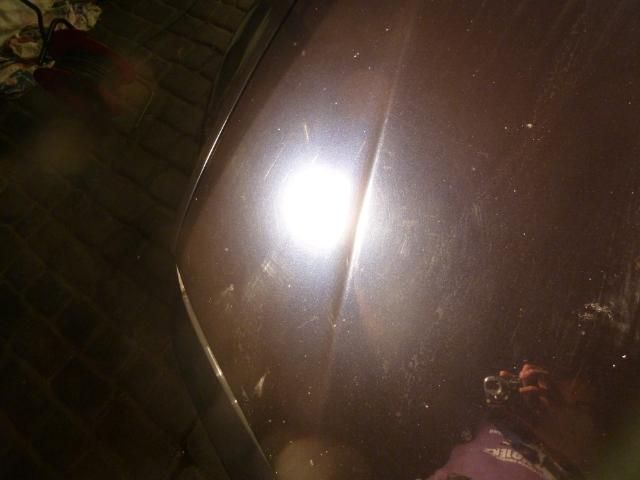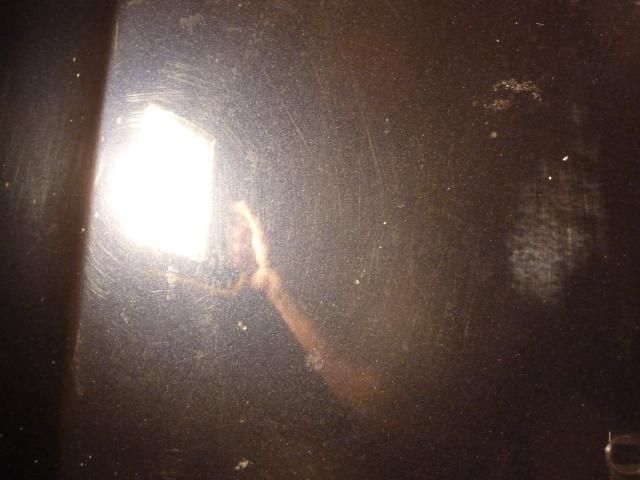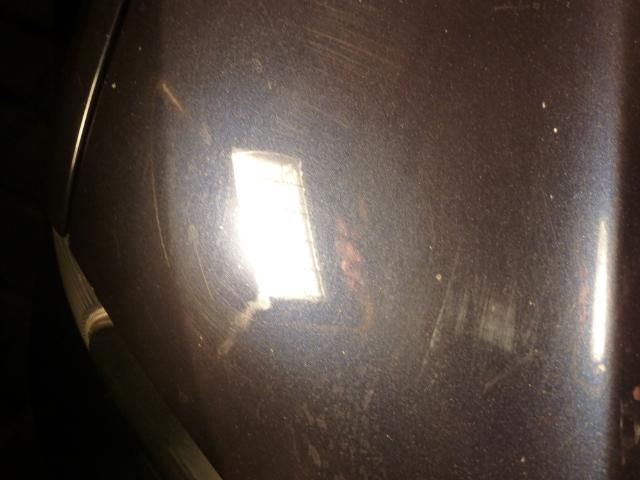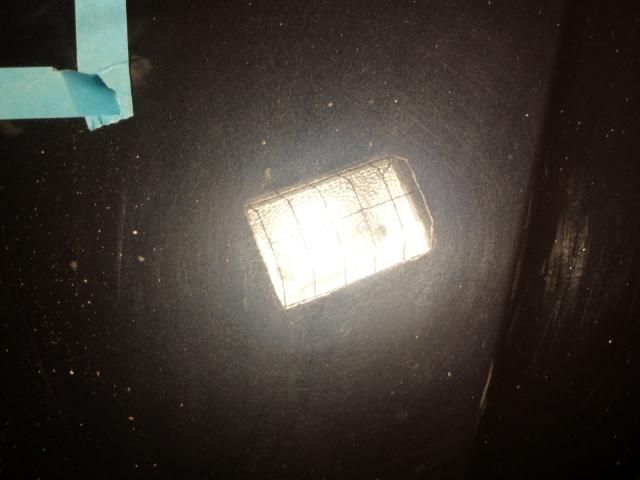 Heavy defects in places!
Hazy under strip lights:

and after 3 stages of polishing…

50/50s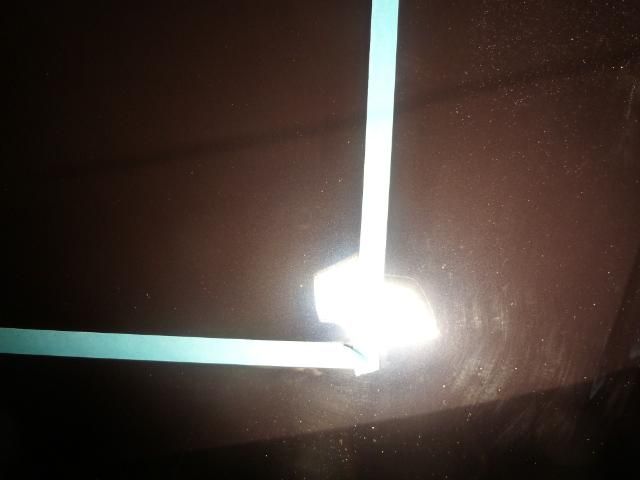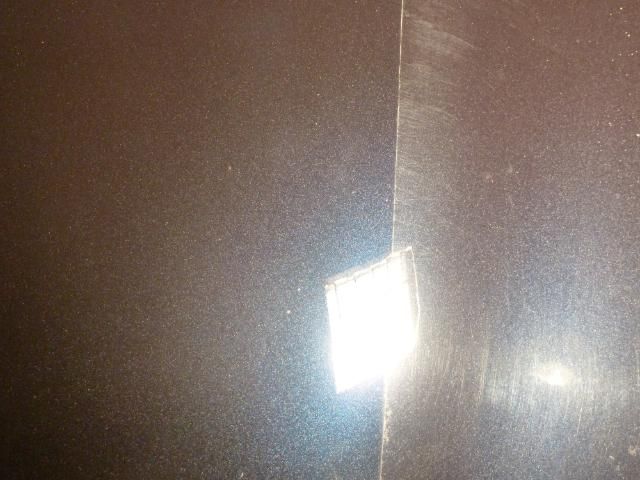 Bonnet post-3M system 3-step rotary polish: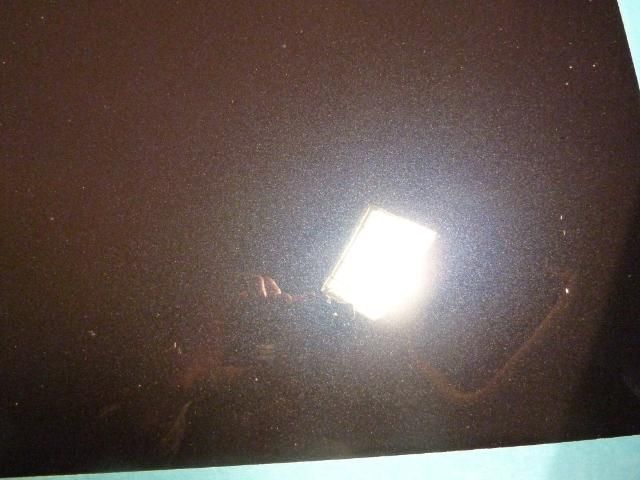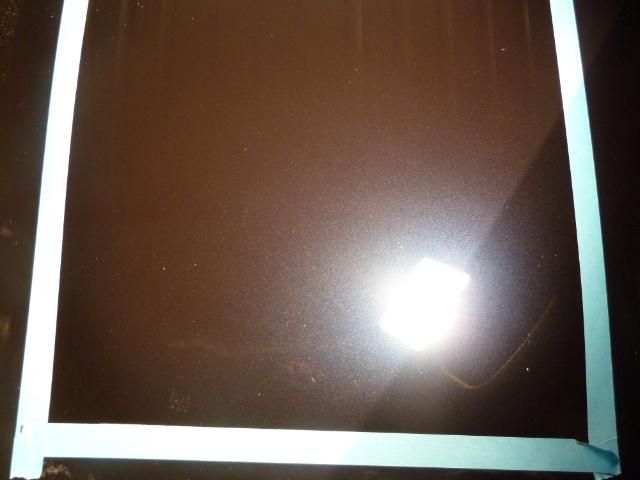 Flake pop rejuvenated and clarity resuming business as usual… such a beautiful colour in the right condition.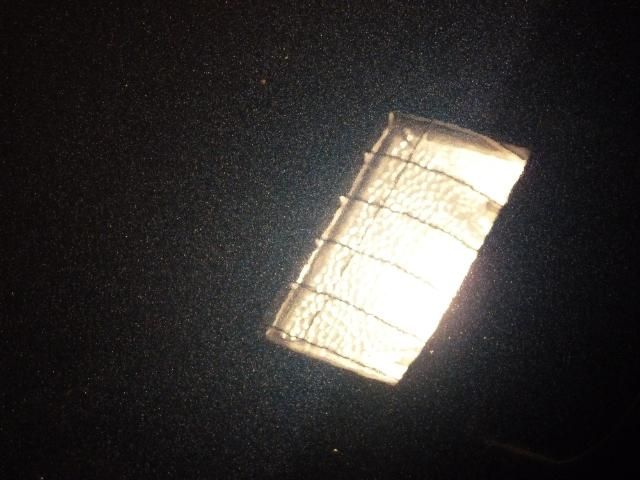 Bonnet to O/S Wing 50/50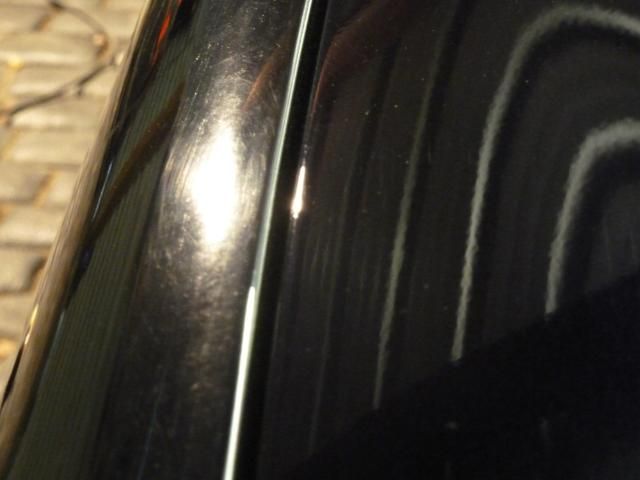 []O/S Wing[/i]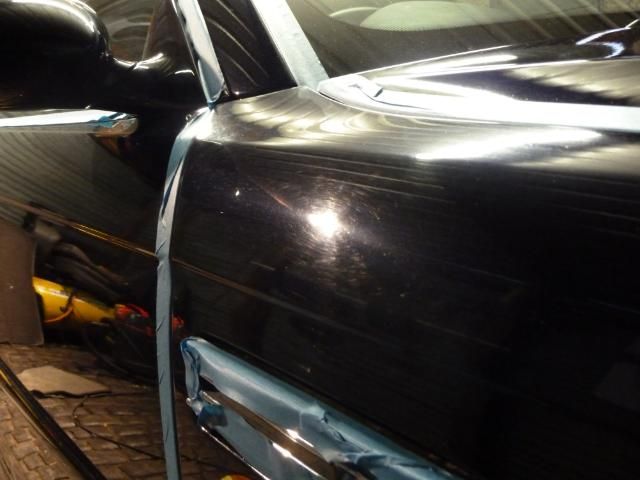 50/50s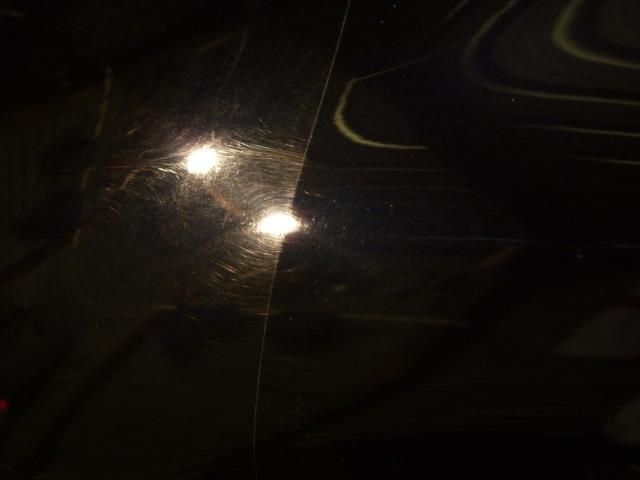 Drivers Door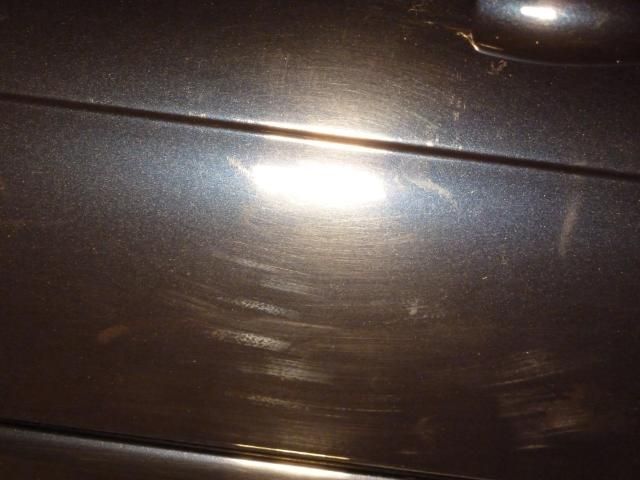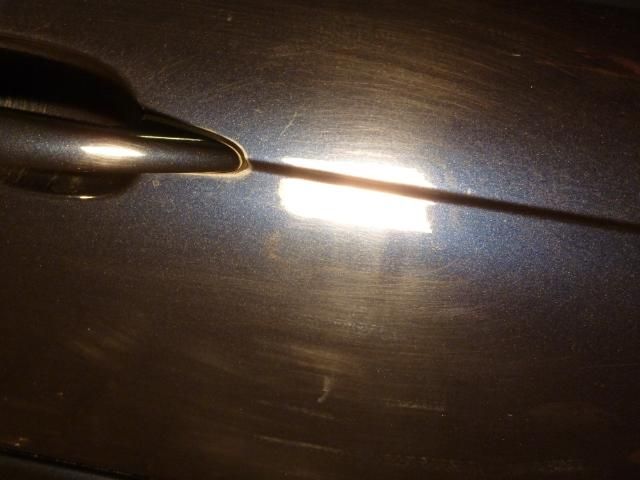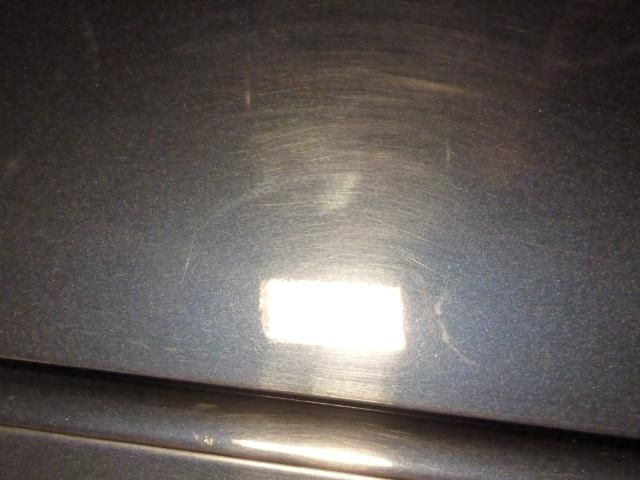 Drivers 3/4 Panel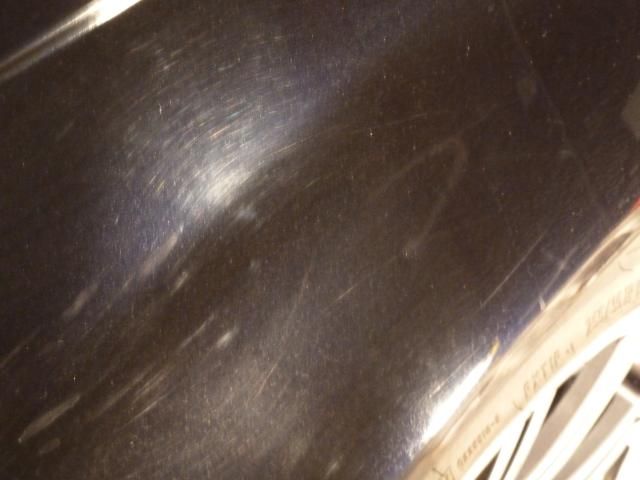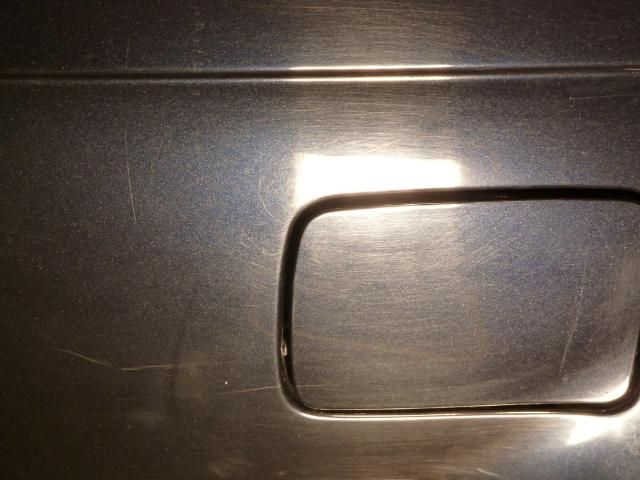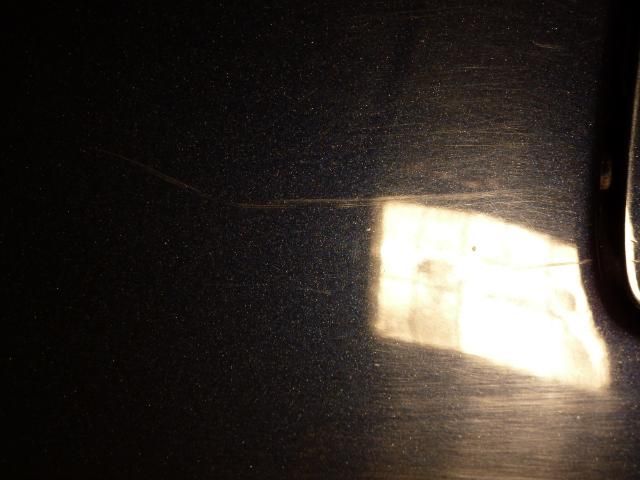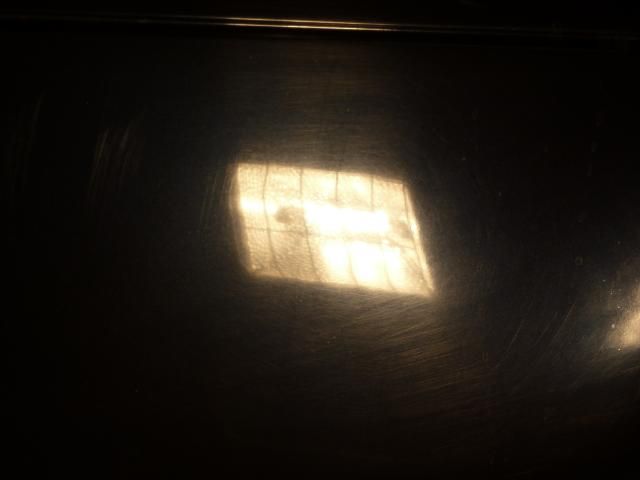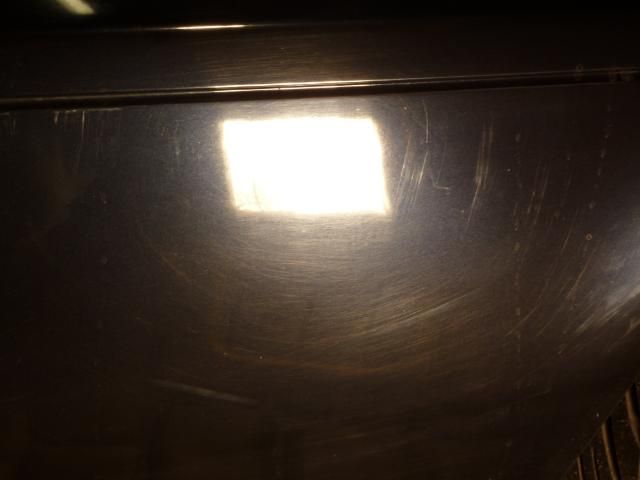 50/50s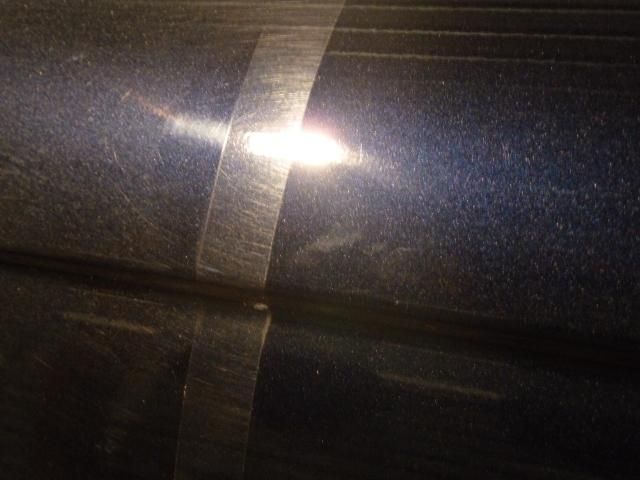 Side reflections: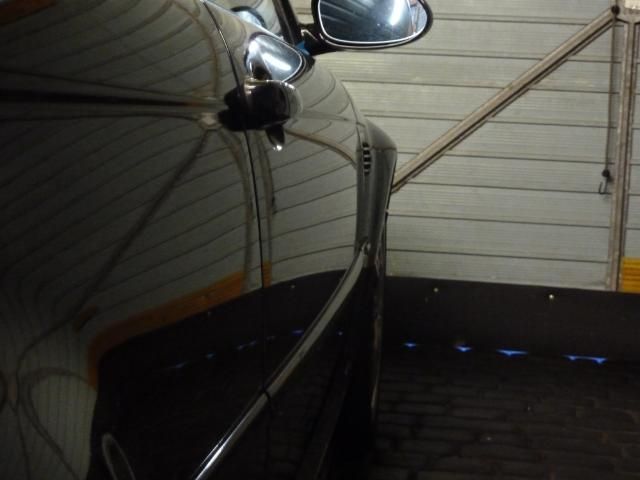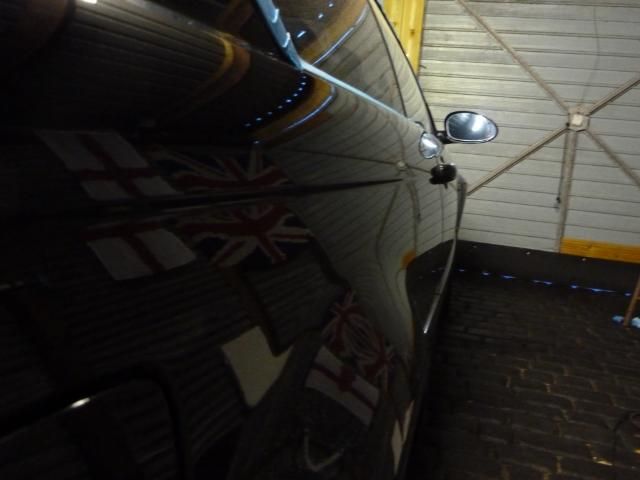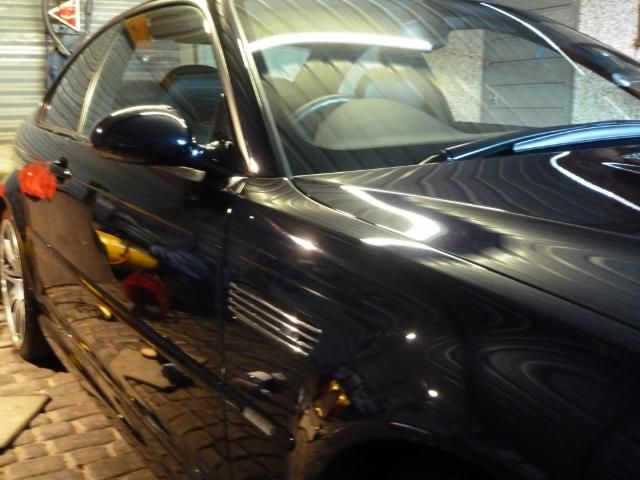 Boot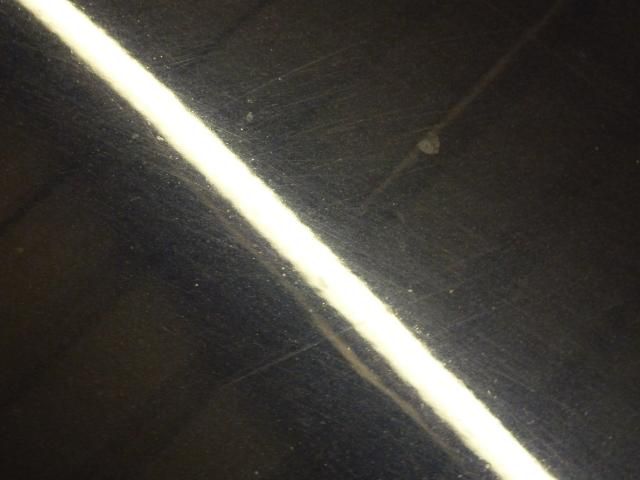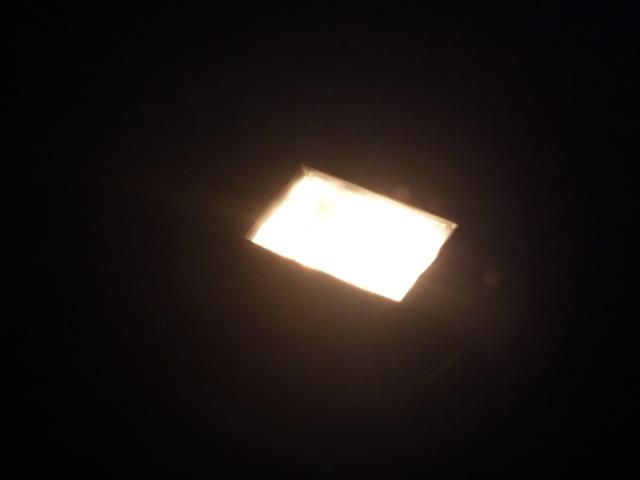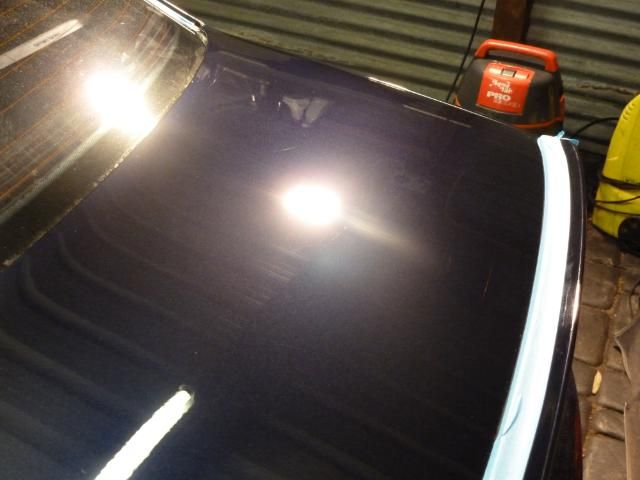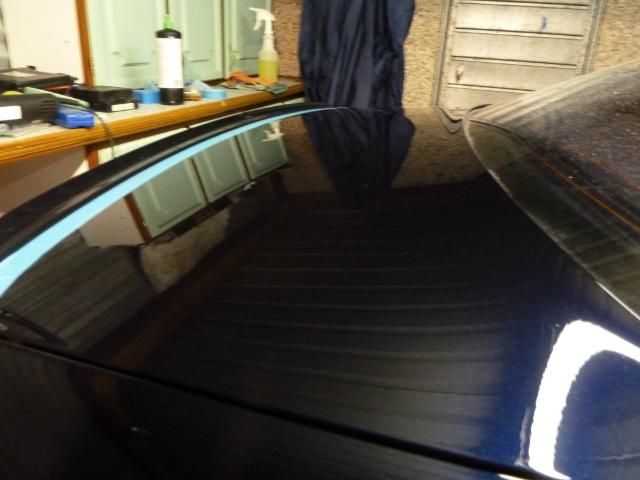 Passenger 3/4 Panel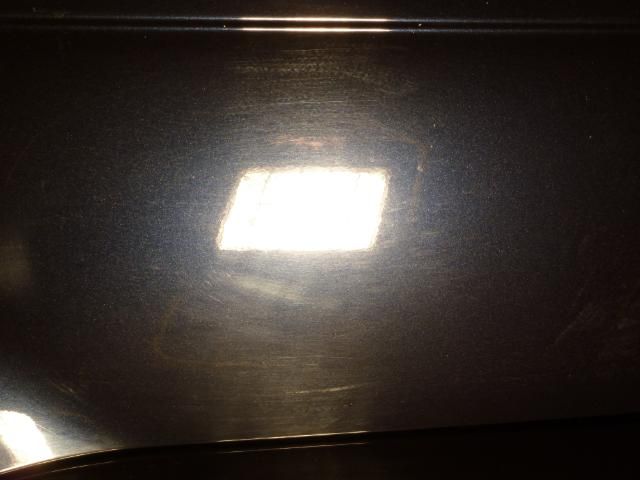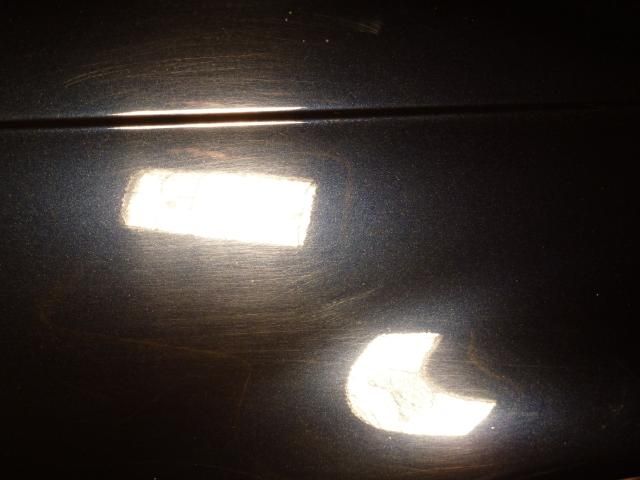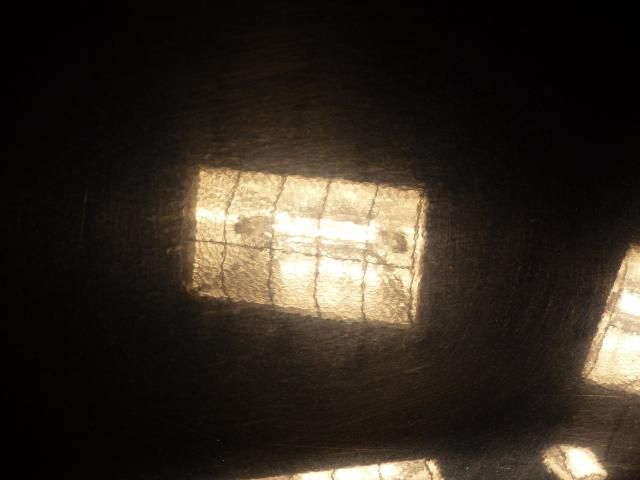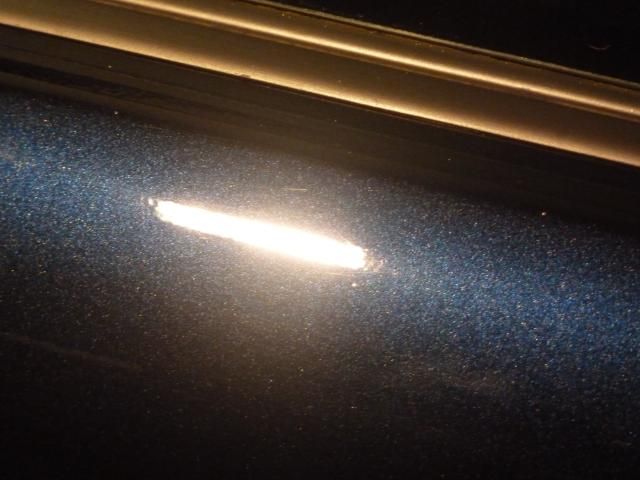 Passenger Door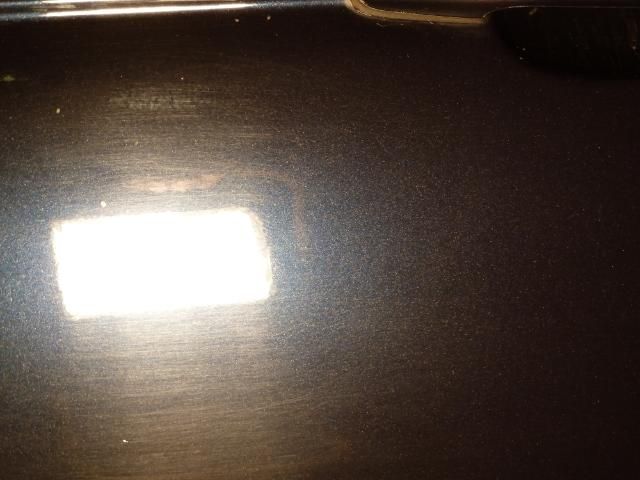 Passenger Wing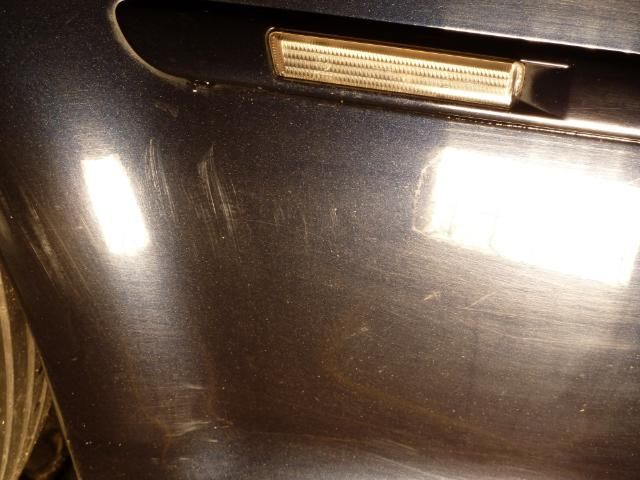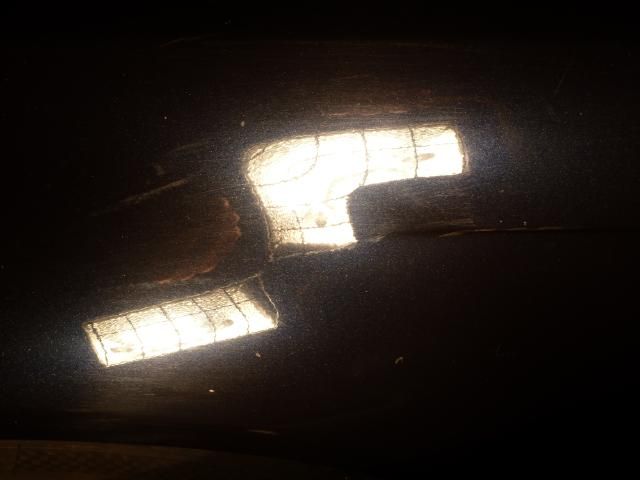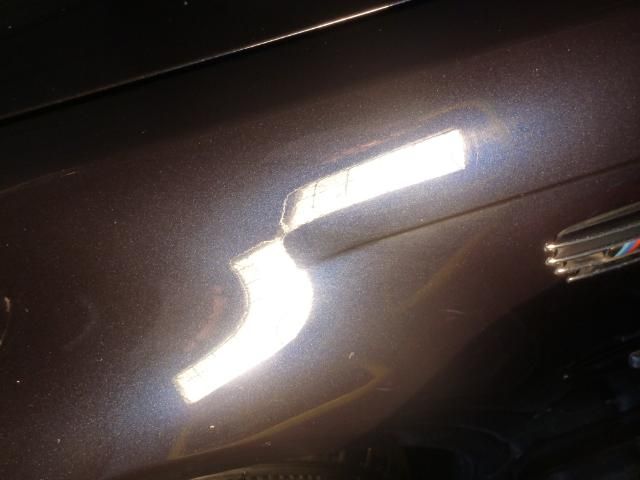 Roof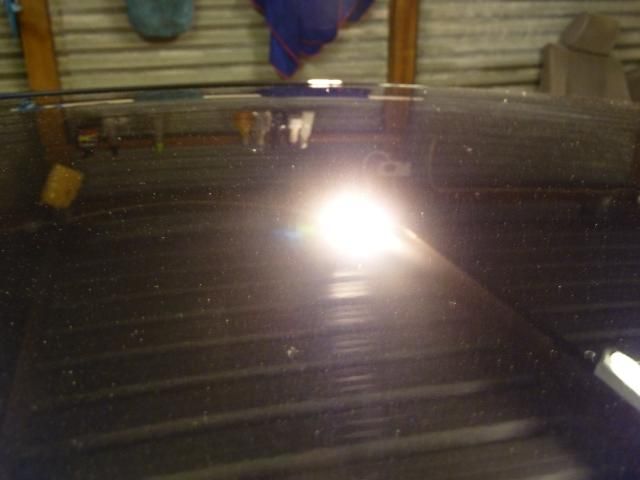 Once all of the polishing had been completed the vehicle was rolled outside briefly to be snow foamed in order to remove the polishing dust – plus the rear key hole was grubby: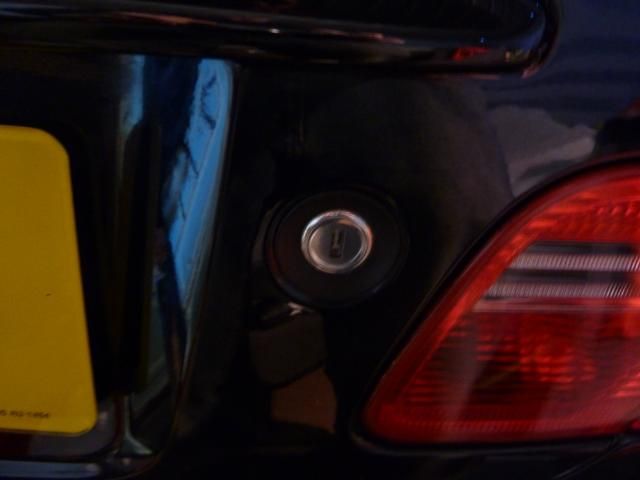 The M3 was dried off using an ultra plush microfibre drying towel – then it was time to protect the paintwork with 2 applications of Valentines Concours offering up to 1 years protection; plus the other exterior surfaces including the plastics/rubbers and glassworks being treated accordingly.
The Results
Before

After

Before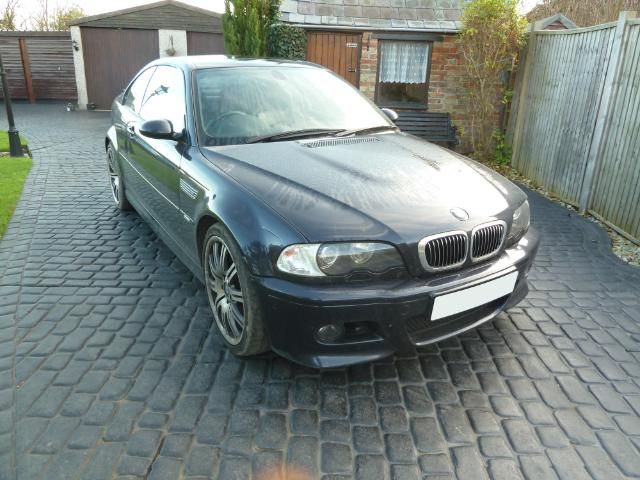 After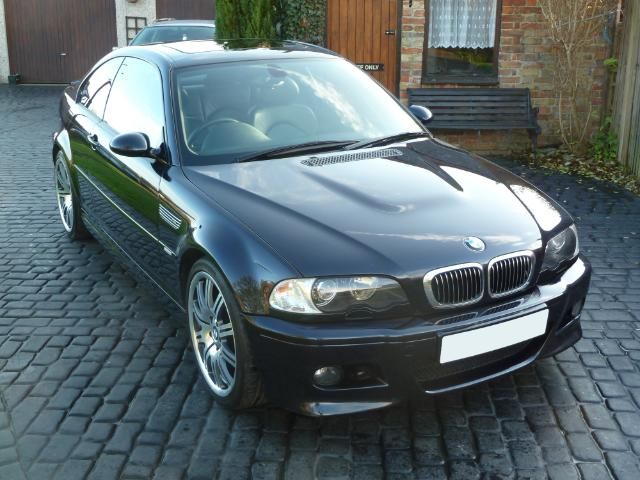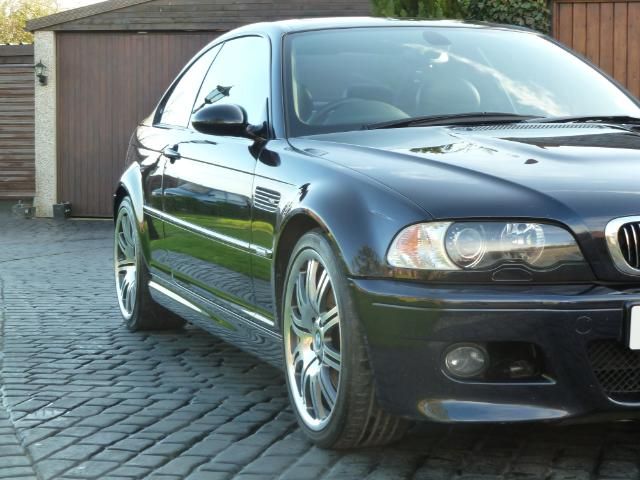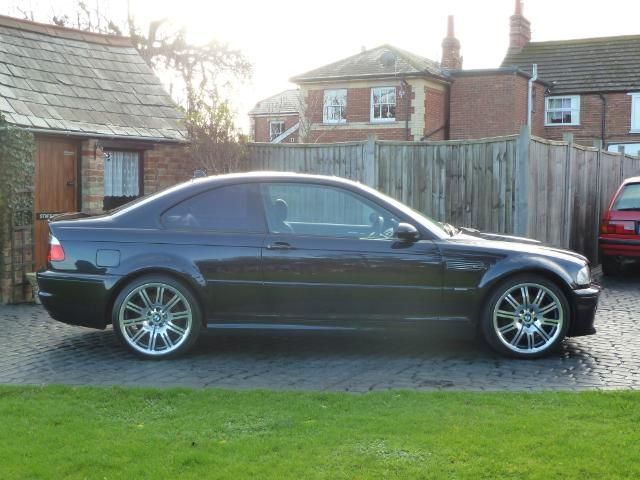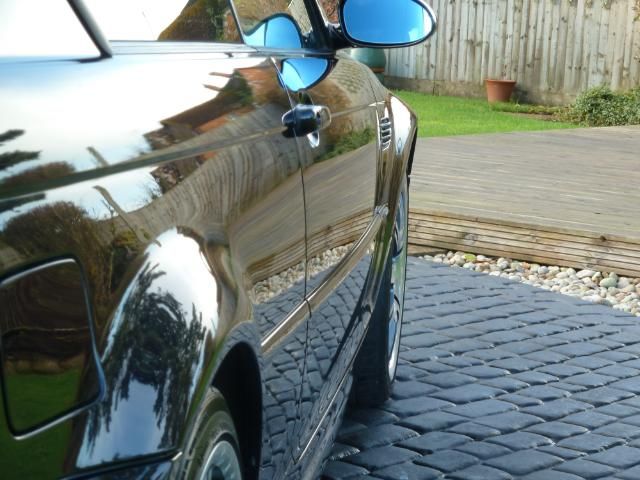 Before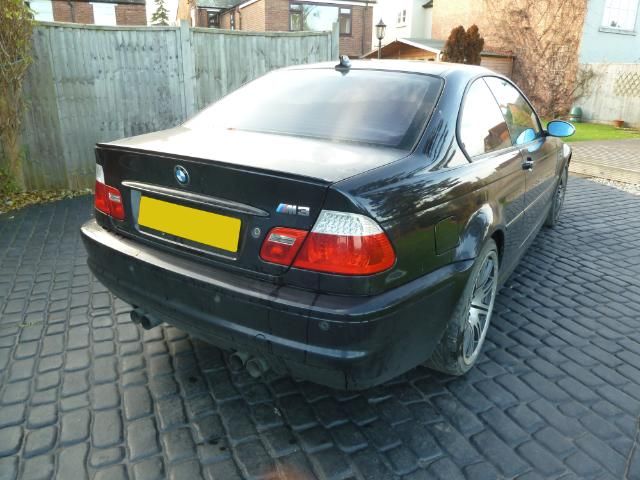 After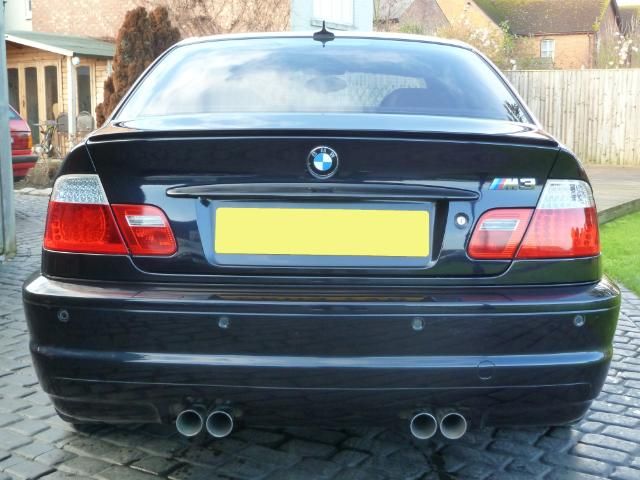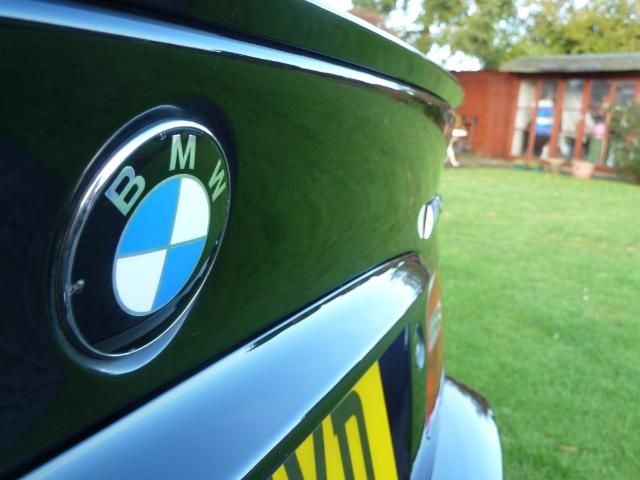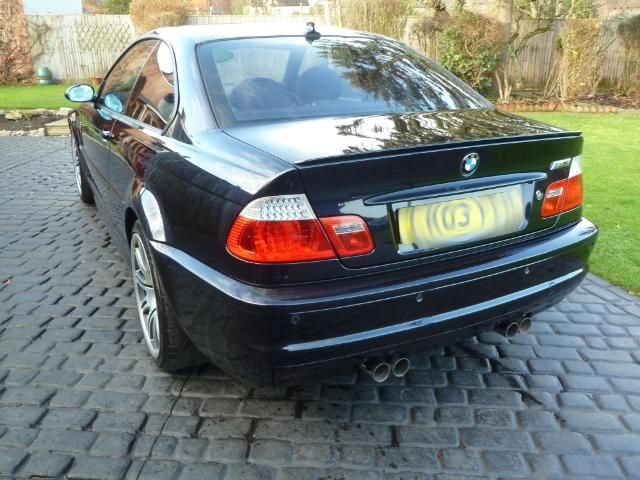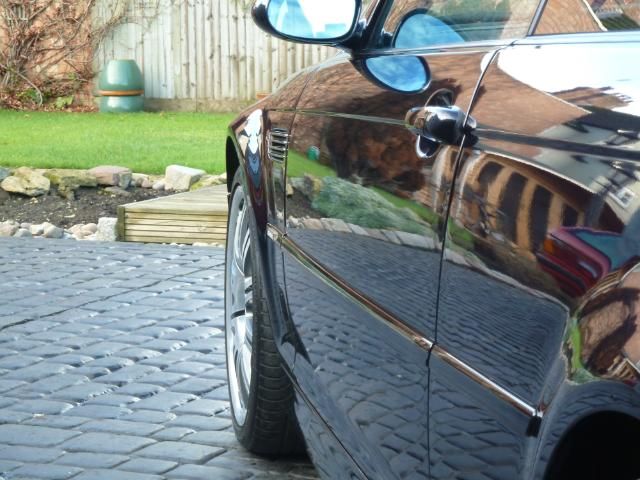 Before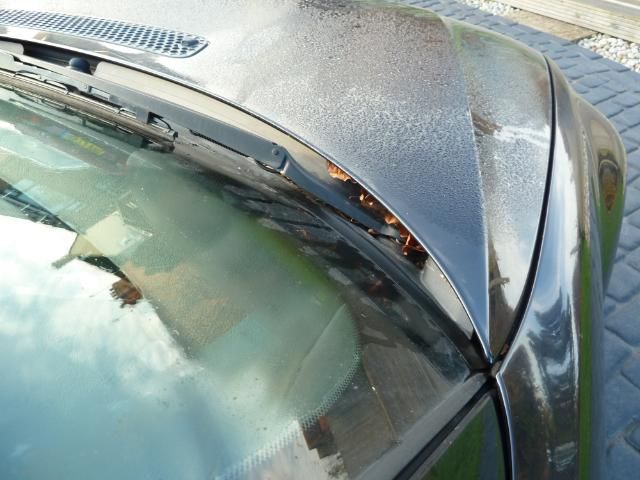 After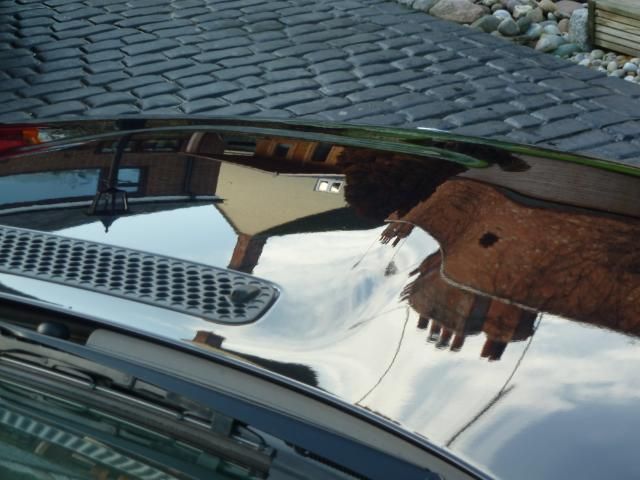 Whoever has made it this far I salute you! It was a real pleasure bringing this E46 M3 back up to a condition worthy of its legendary status. A total of 32 hours over 4 days were invested bringing you the finished article.
Thank you very much for looking and reading as always…
Adam