Part 2 of the Carrera S Detail completed the day before:
http://bit.ly/l9JUQ5
The plan was the same as the Porsche, a full cleanse and 1-step machine polish using Lime Prime followed by protection provided by Valentines Concours.
The package performed on this vehicle was Gold.
On Arrival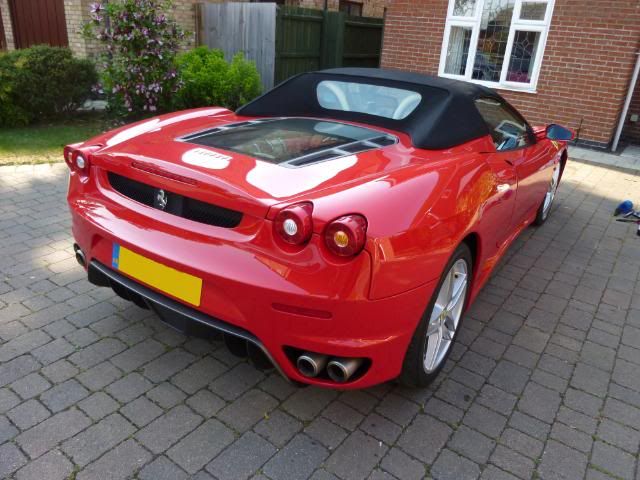 Not looking too bad at all – a well looked after garage queen, as a Ferrari should be.
Closer Inspection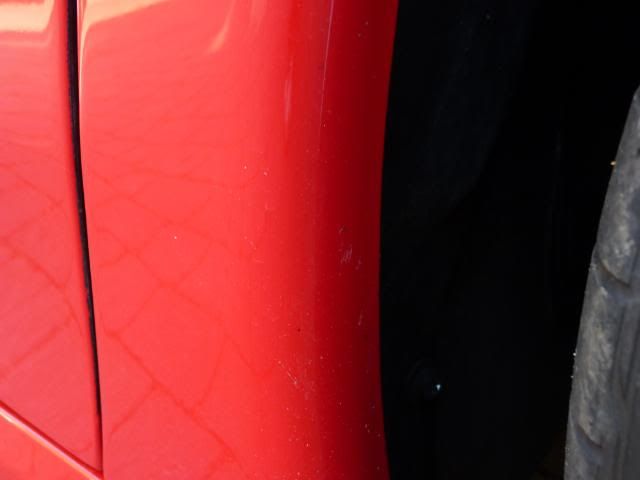 Small tar and carbon deposits on the inner lips of the arches is about as bad as the visual contamination got.
First up were the alloy wheels, tyres are arches.
Alloys Before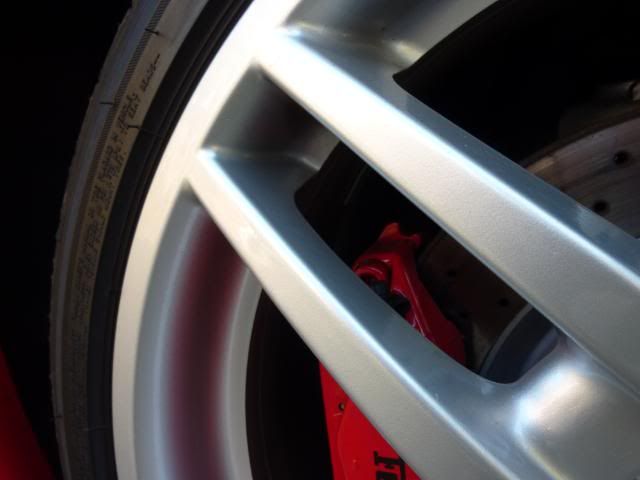 Not bad at all, just some light soiling to be removed. The alloys were treated with a wheel brightener followed by protection from a high durability wheel wax. The tyres and arches were cleaned with an all purpose cleaner and dressed later in the detail.
Alloys After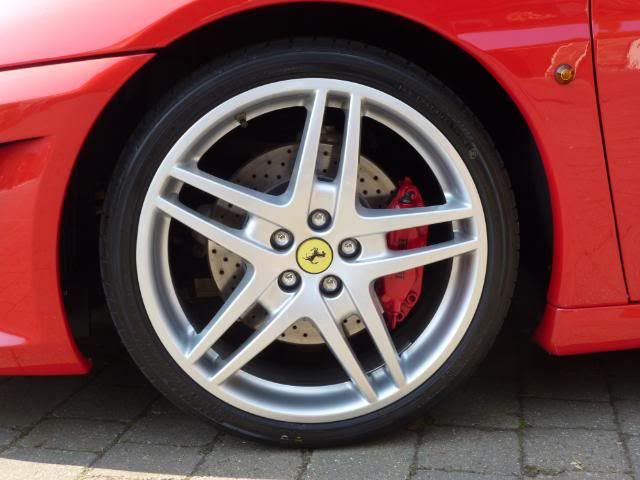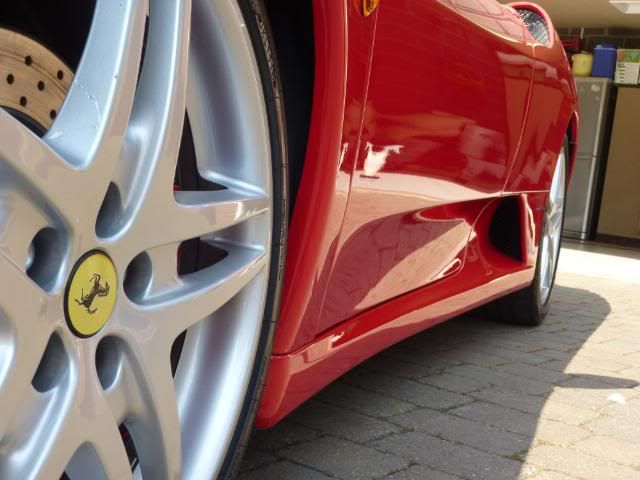 Next up was the exhaust tips.
Exhaust Before
The tips were treated with a metal polish followed by a hi-temp wax to protect the finish.
Exhaust After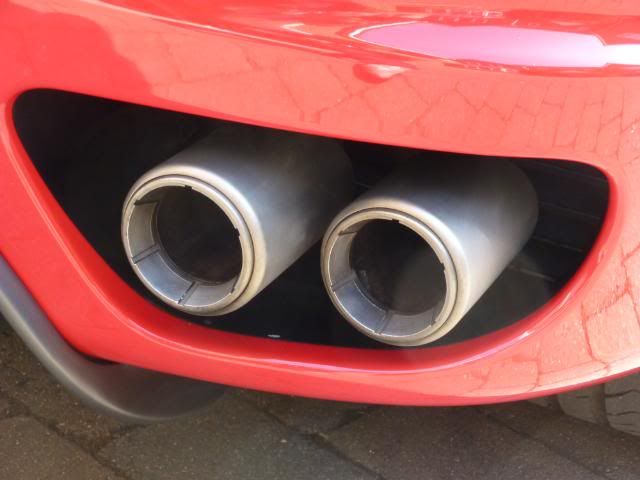 The vehicle then received the standard Refined Details wash process including snow foam: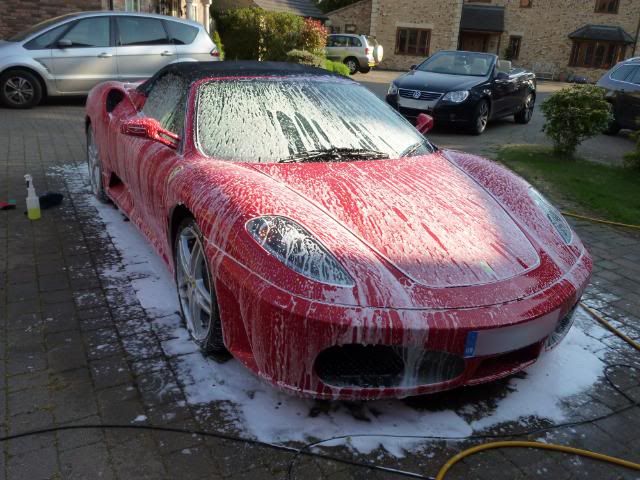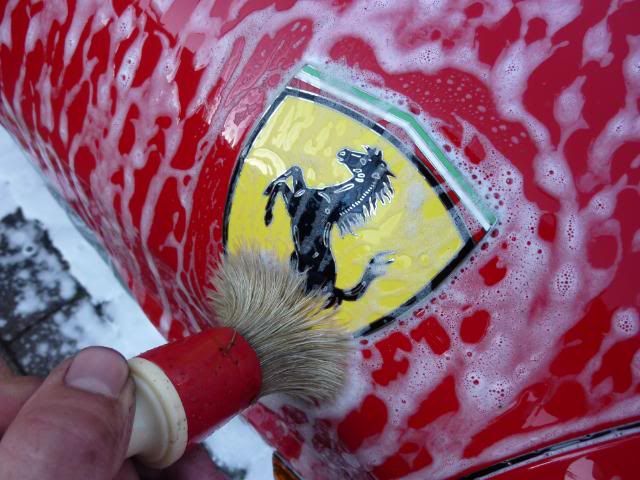 Plus the roof was cleaned and protected: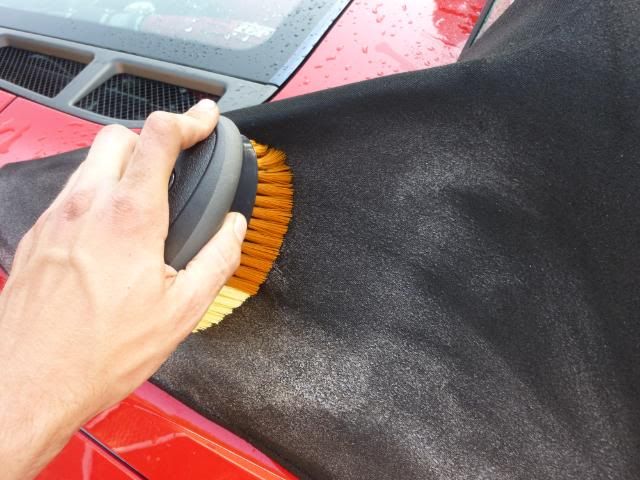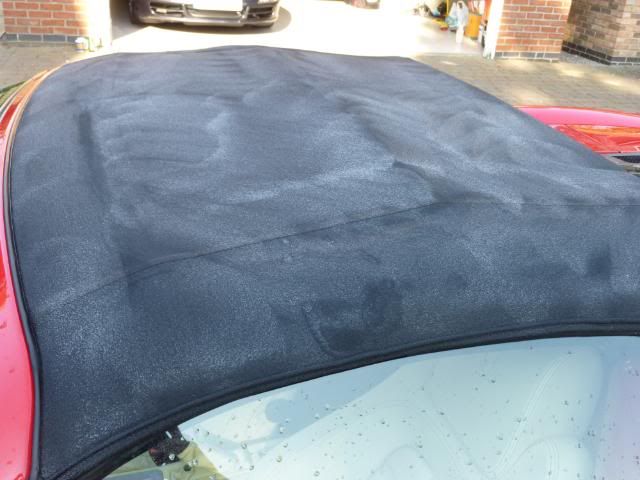 Once complete the F430 was rolled into the garage for clay and inspection. The clay bar removed varying levels of contamination: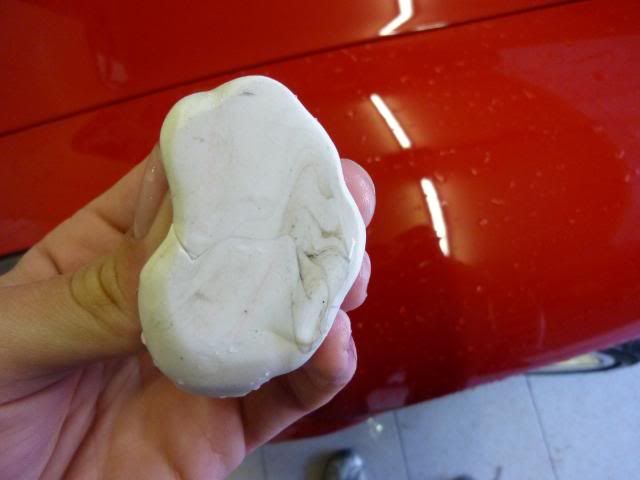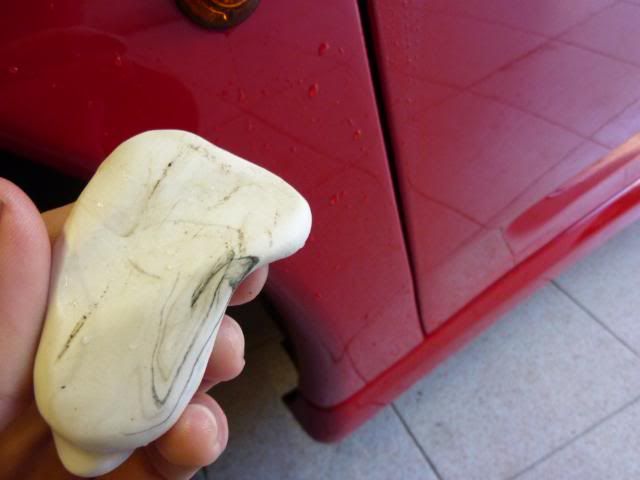 Tar deposits and also factory overspray was removed from the front bumper gills:

Readings with the paint thickness gauge were varying between a very healthy 160-220 microns: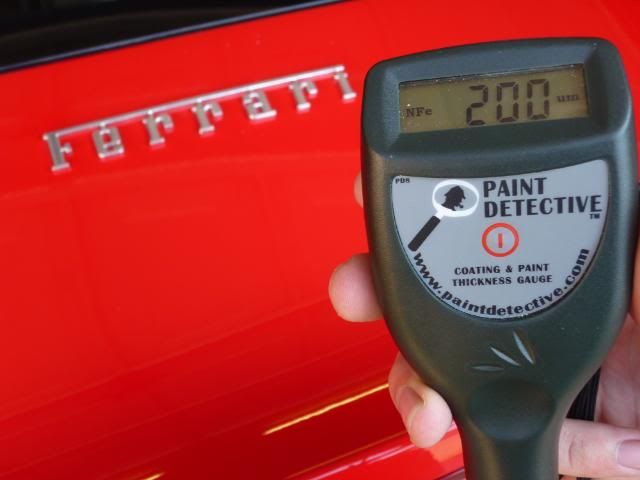 The vehicle was then masked up in the necessary places ready for machine polishing: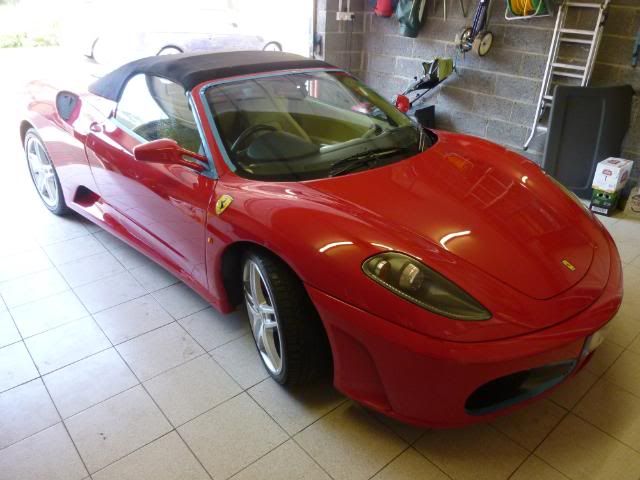 Defects Before
Light swirls and marring witnessed: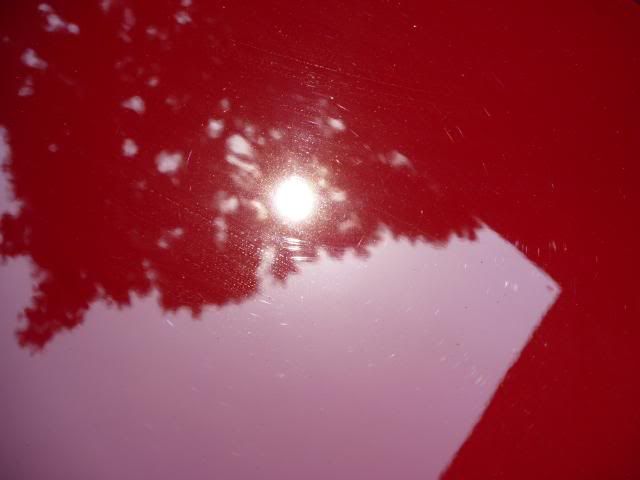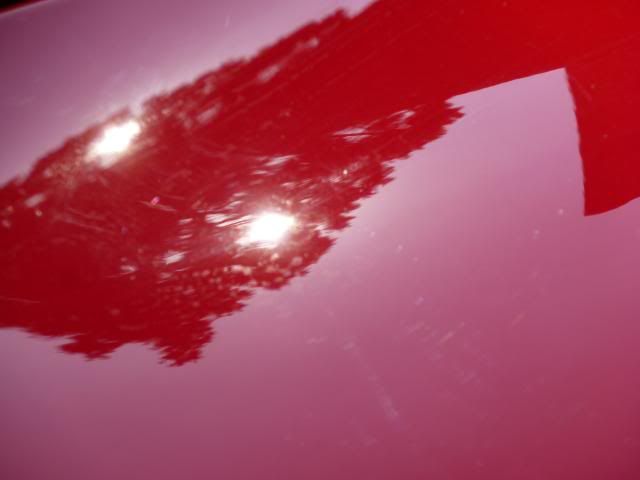 and also heavier poor wash technique marks; hazing and dulling the beautiful red paintwork: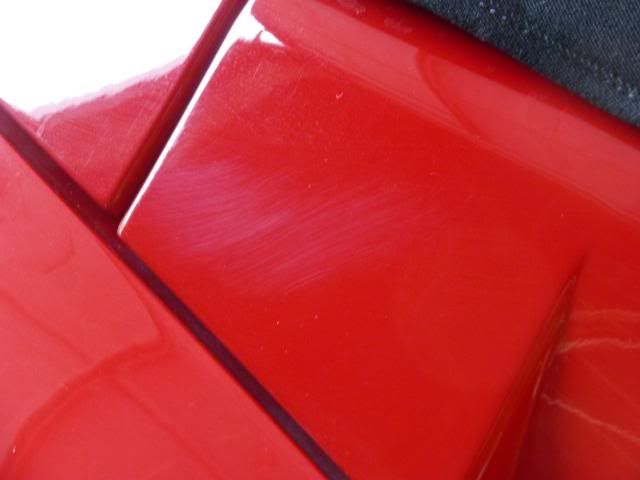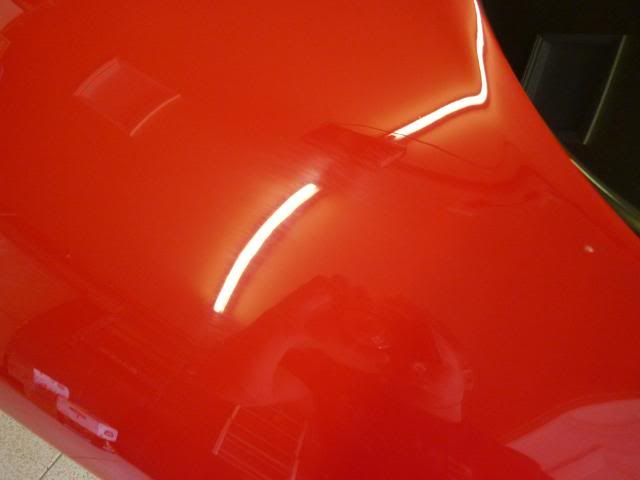 Defects After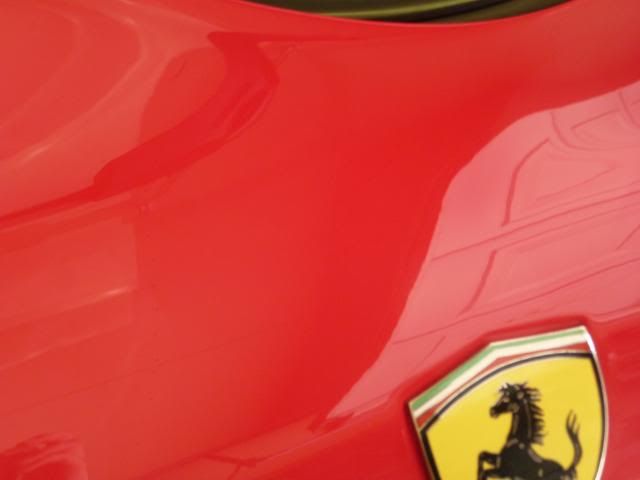 The rubbers/plastics were then fed, the glasswork was treated and final the shine was protected with none other than Valentines Concours Wax.
The Results
In the Garage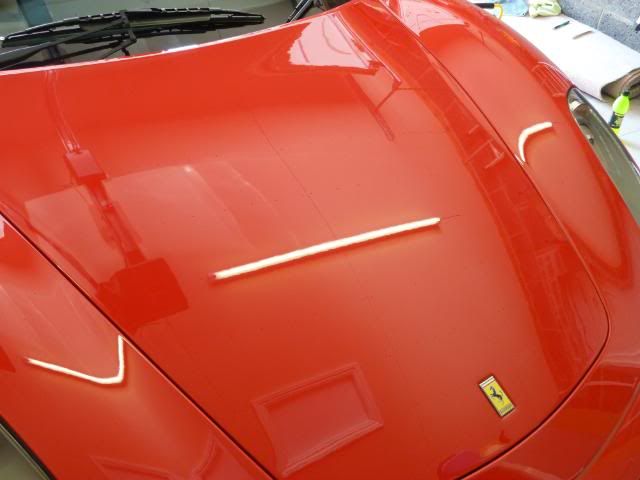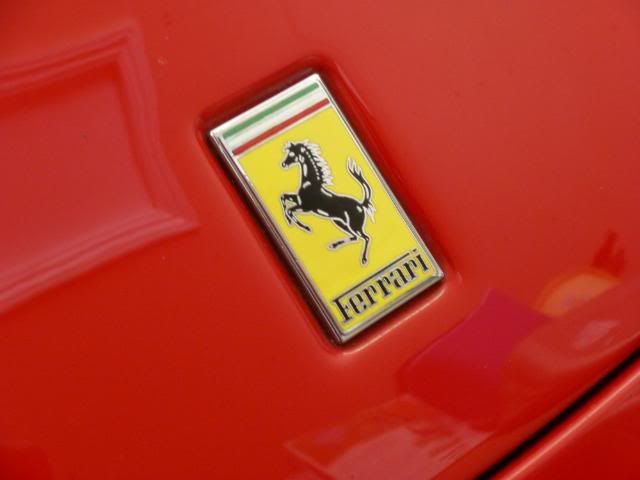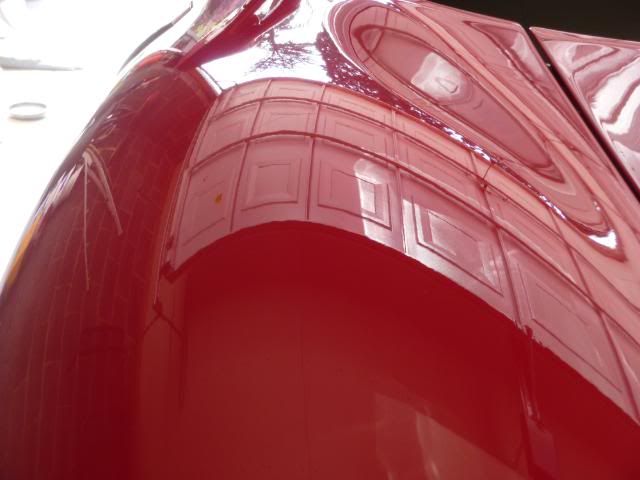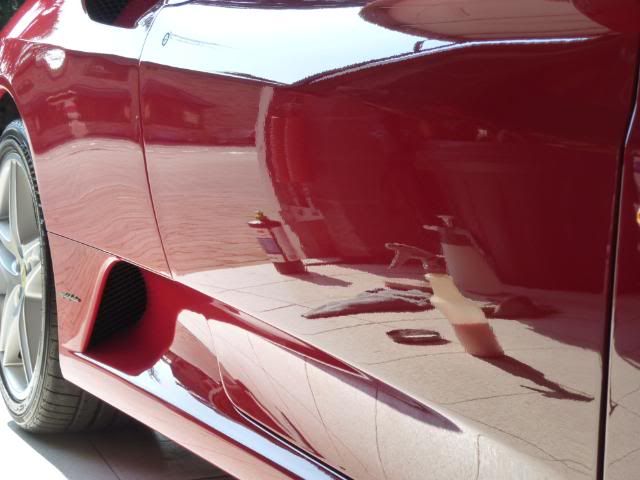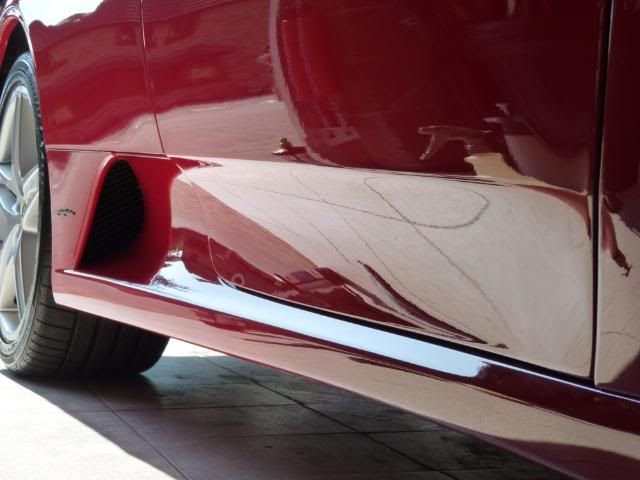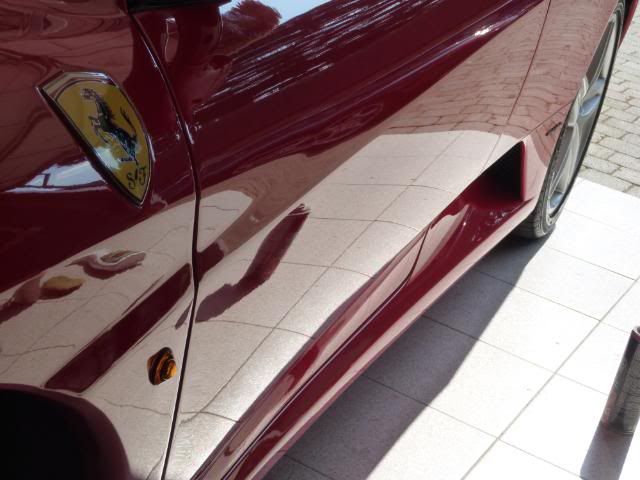 Rolled Outside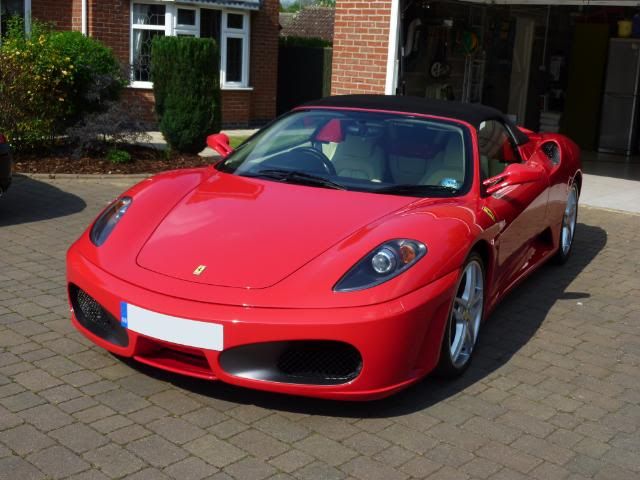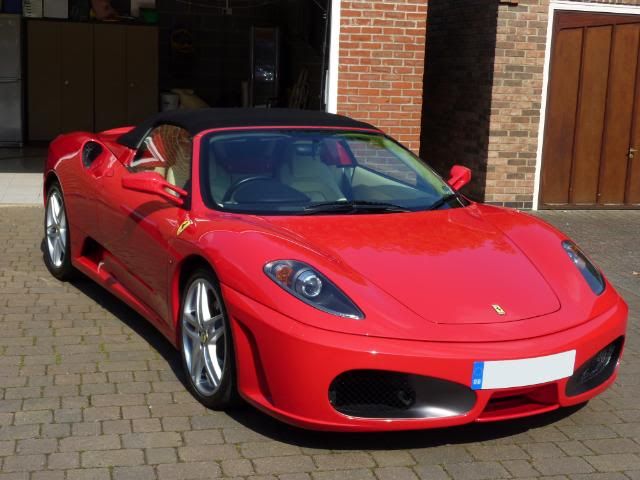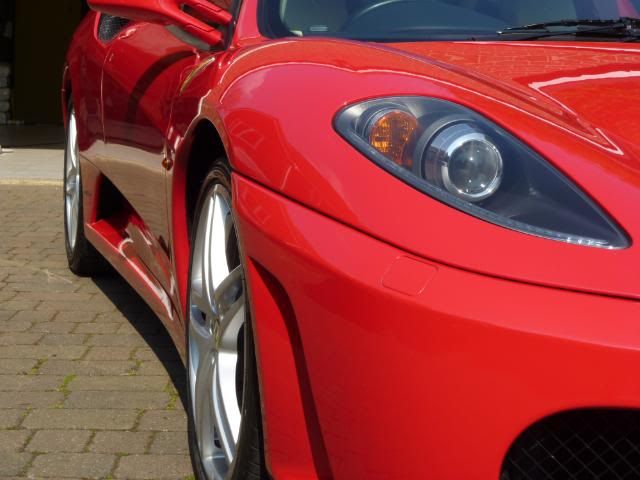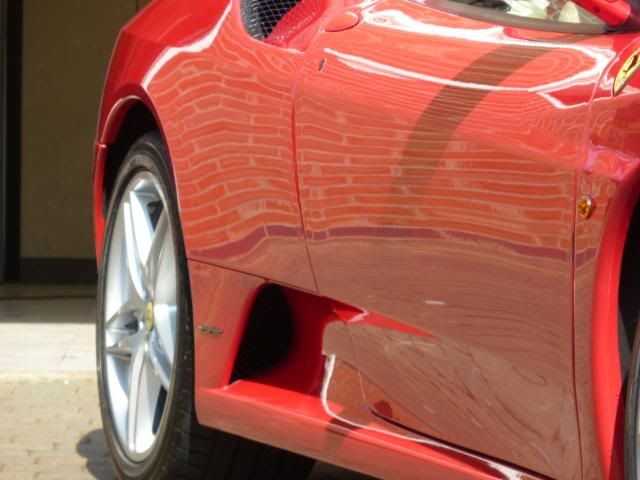 The heart of the beast!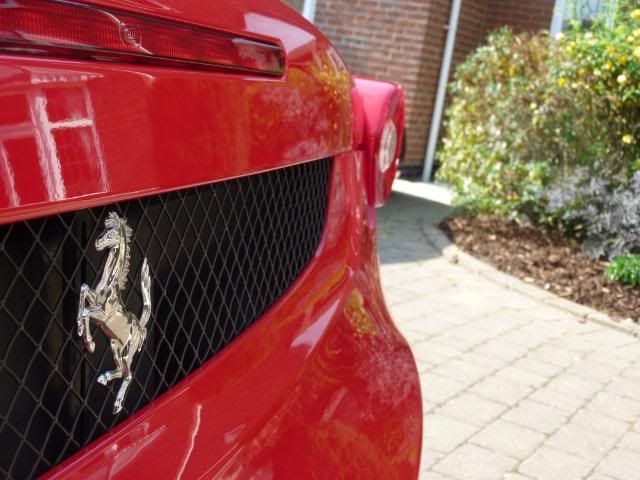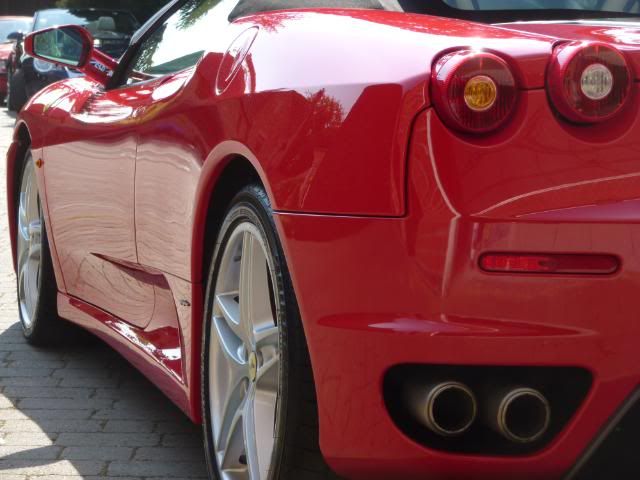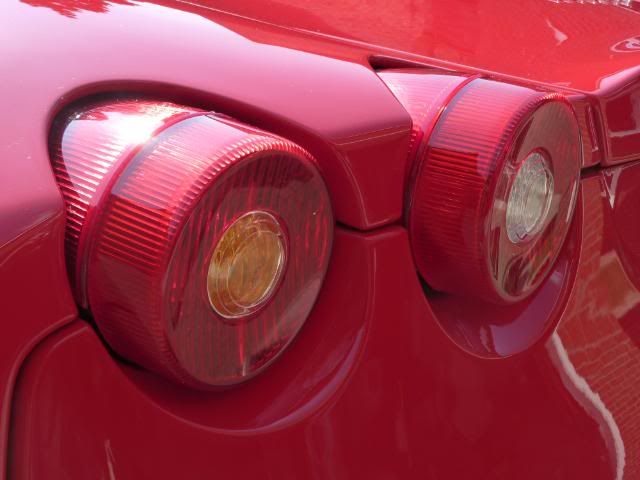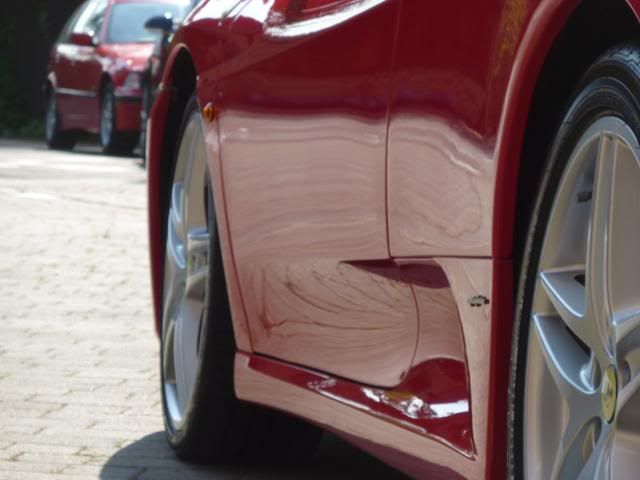 Roof down I hear you cry?!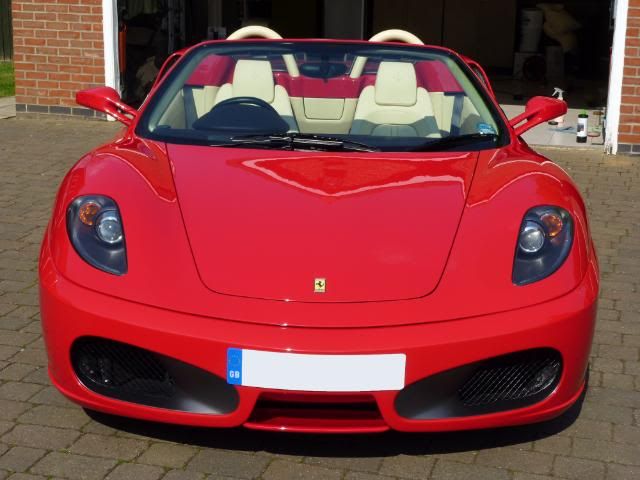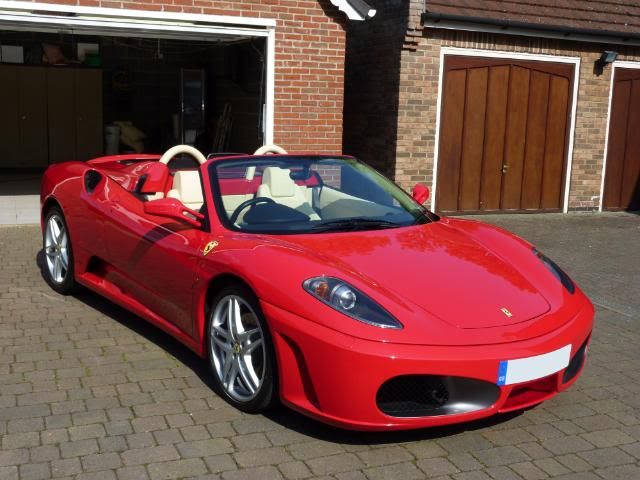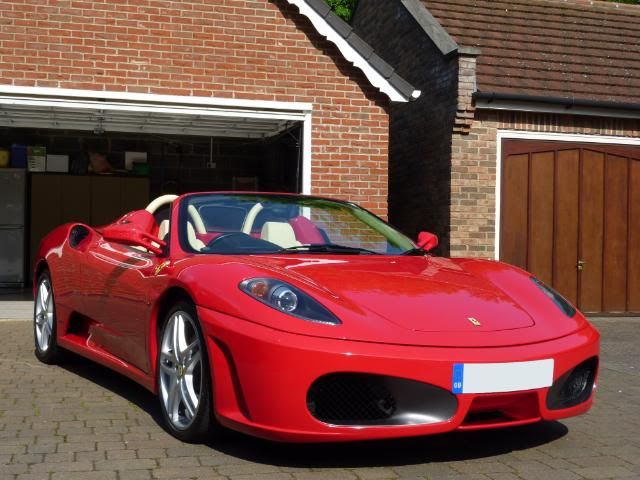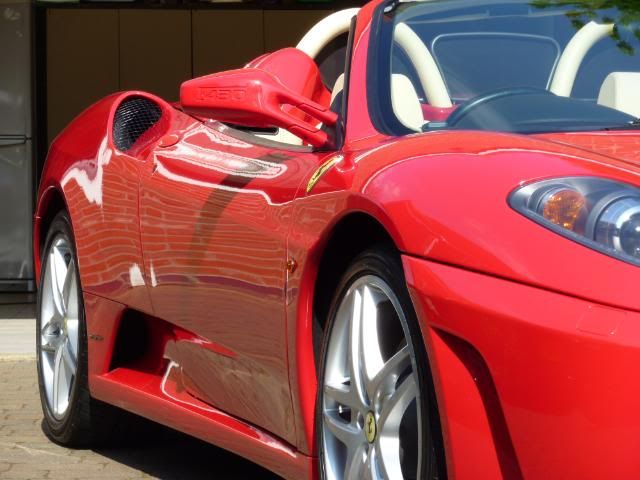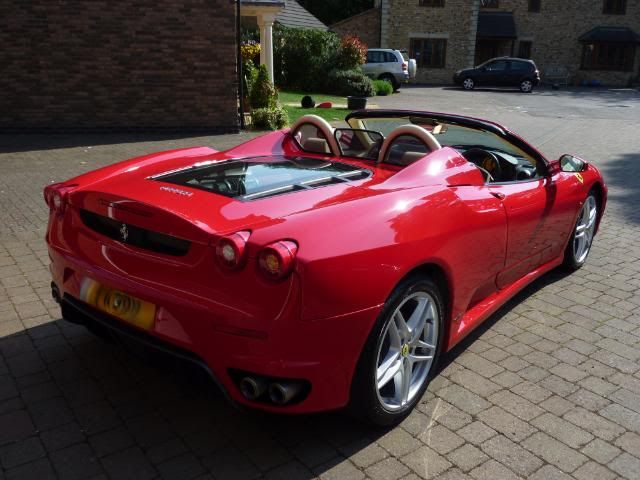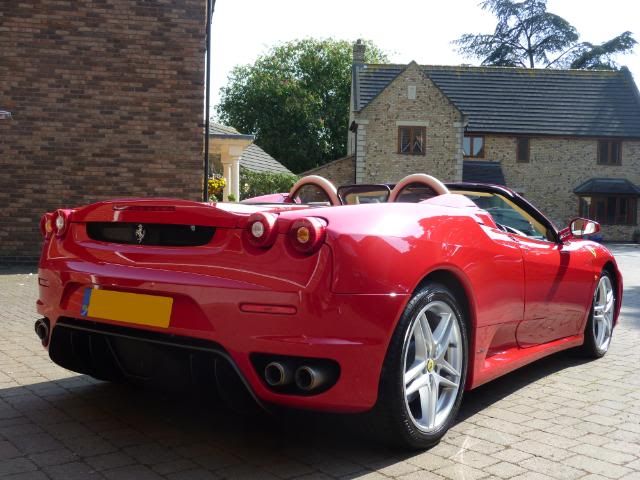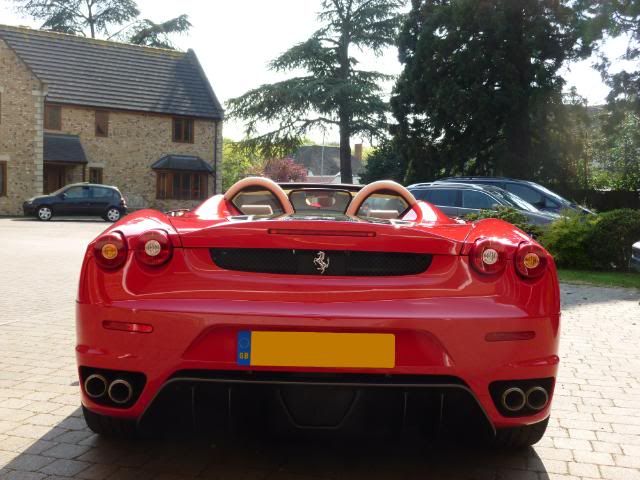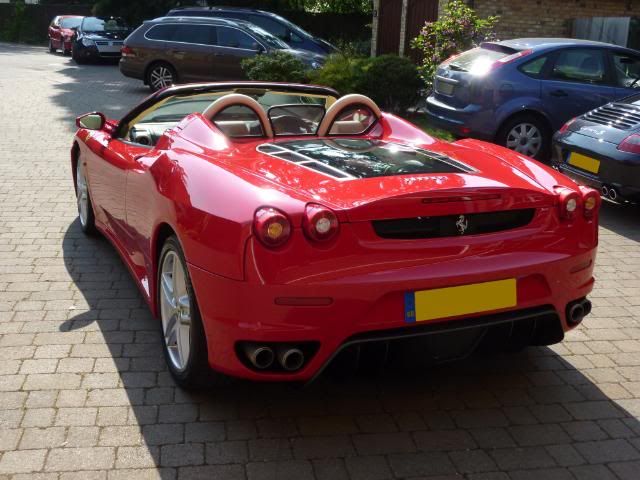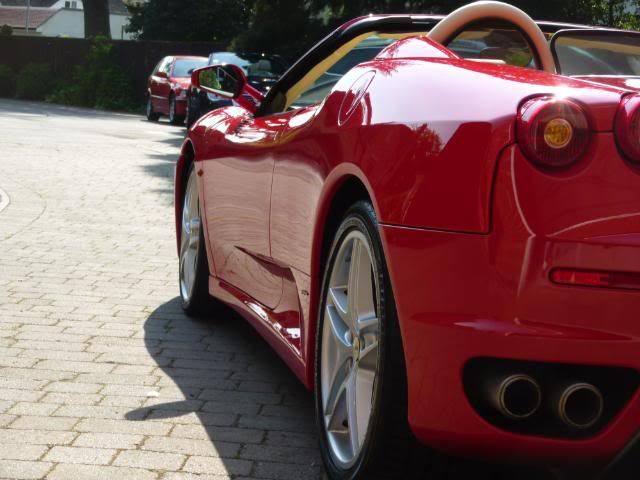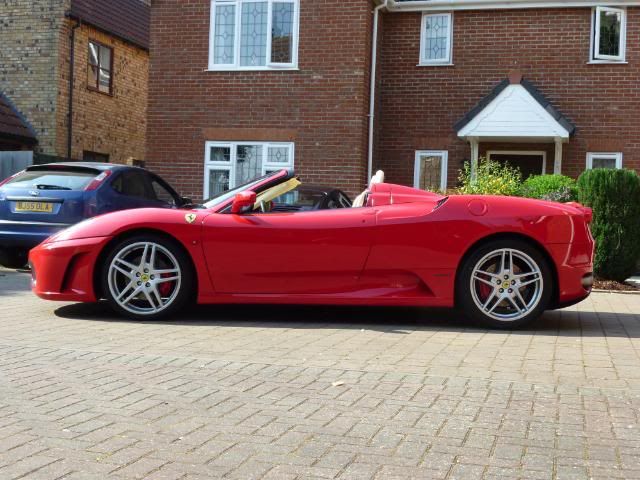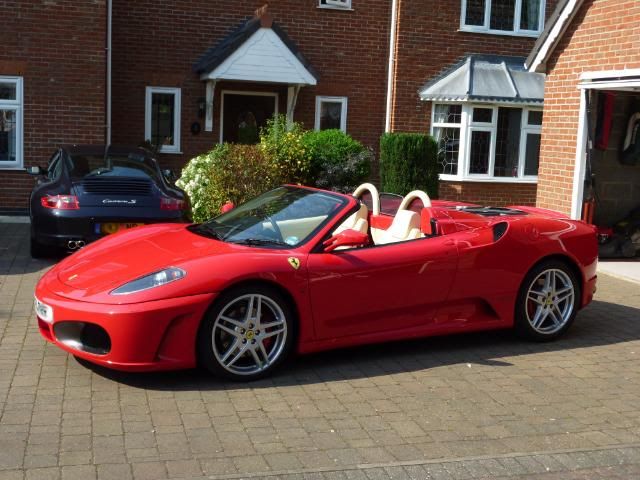 One with the freshly detailed CS: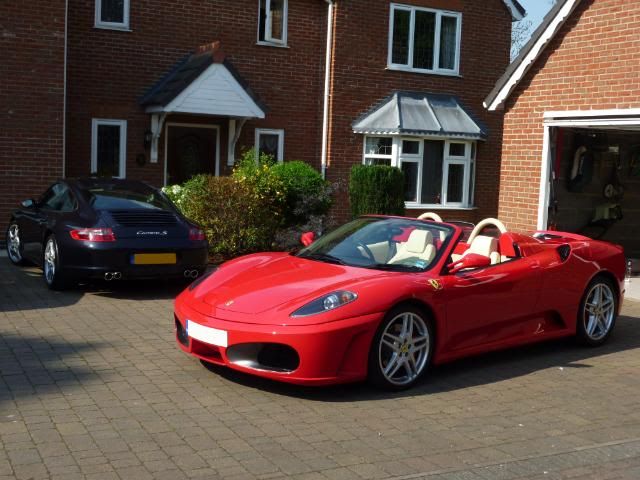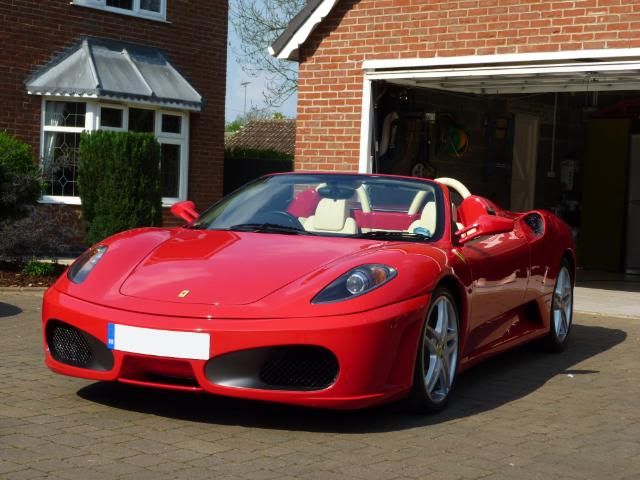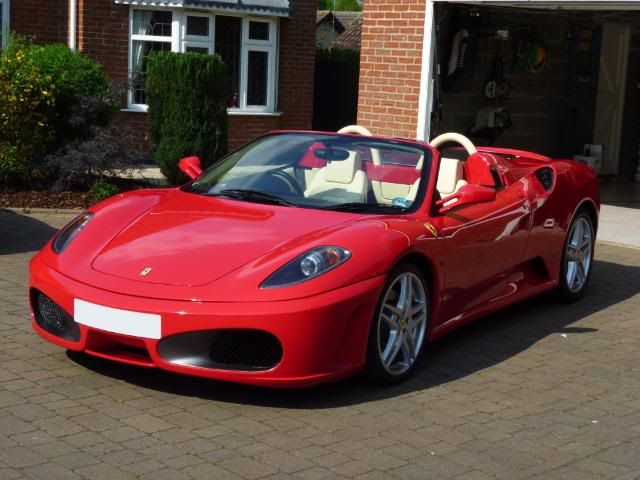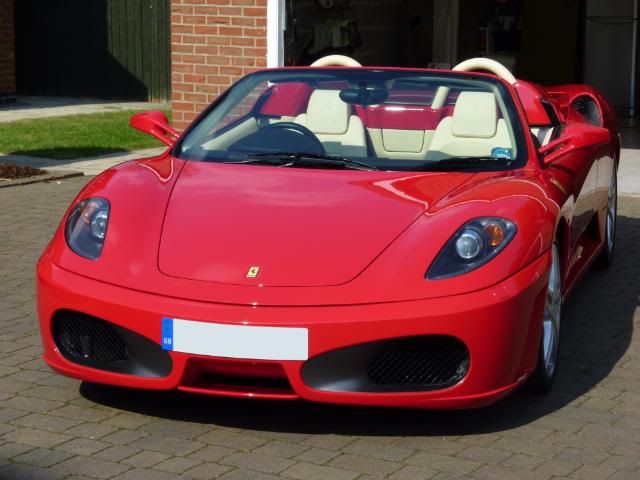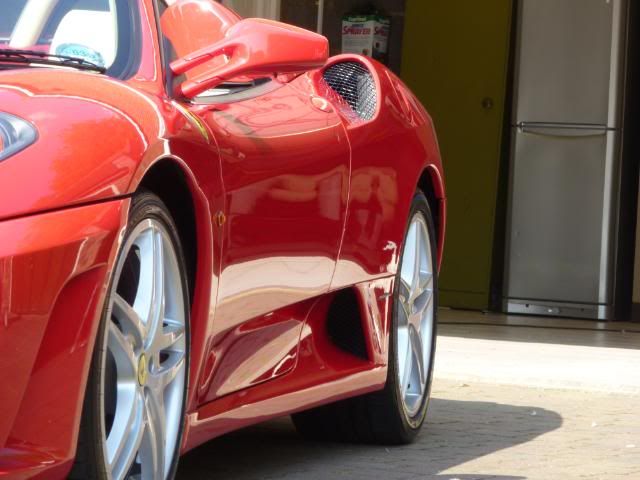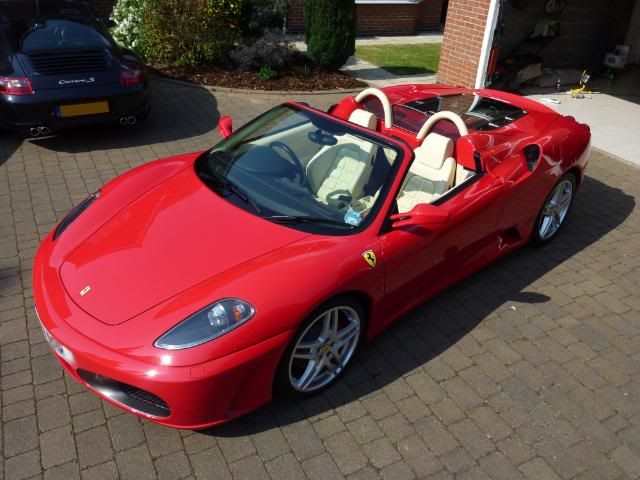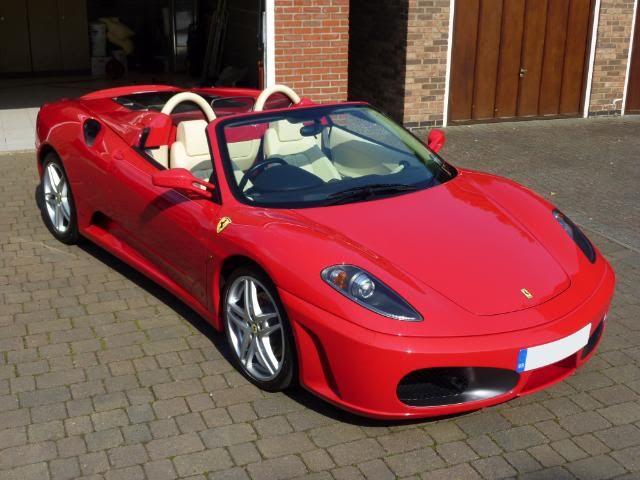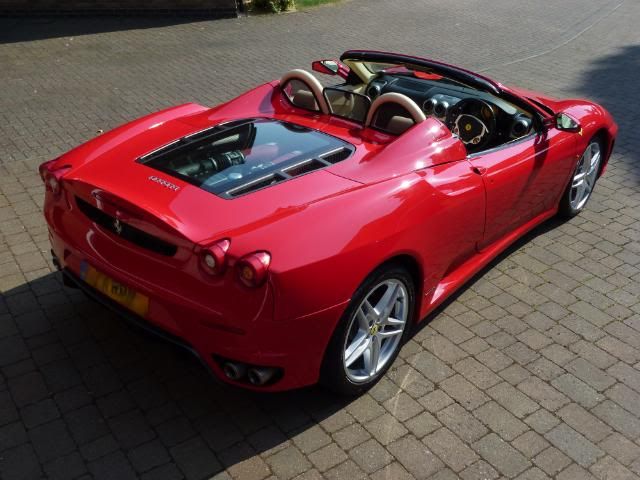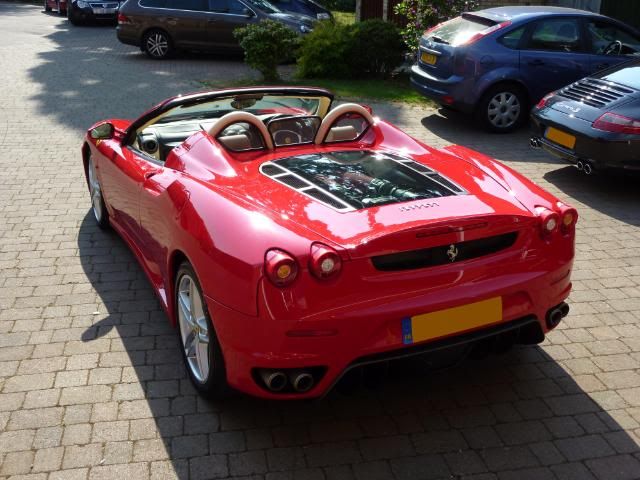 Thank you very much for looking and reading as always – an absolute pleasure working on this beautiful car and a massive thank you to the owner for their hospitality…