Here is a detail from a few months back which was completed for a returning customer with a new vehicle – a lovely DC2 Type R in arguably the best colour, Pirates Black.
The plan was for a 1-step colour enhancement via machine as the swirl marks could be dealt with well despite their severity due to notoriously soft Japanese paint work.
The package performed on this vehicle was Gold.
On Arrival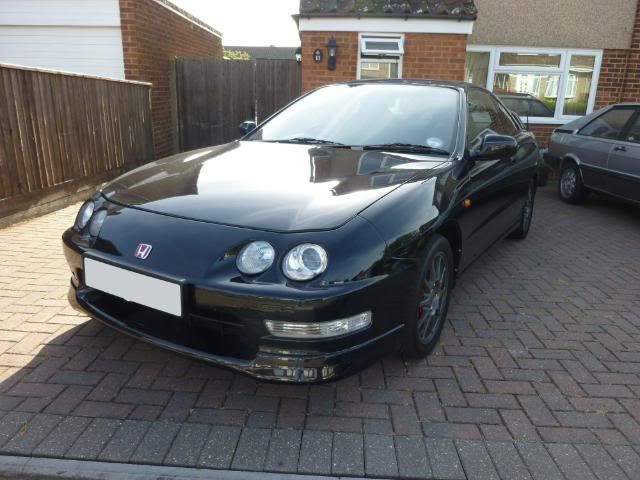 Looks pretty neat and tidy but clearly in need of a gloss boost.
First up were the alloys.
Alloys Before
The alloys were treated with a wheel brightener, followed by a coat of wheel wax – as well as the tyres being dressed later in the detail.
Alloys After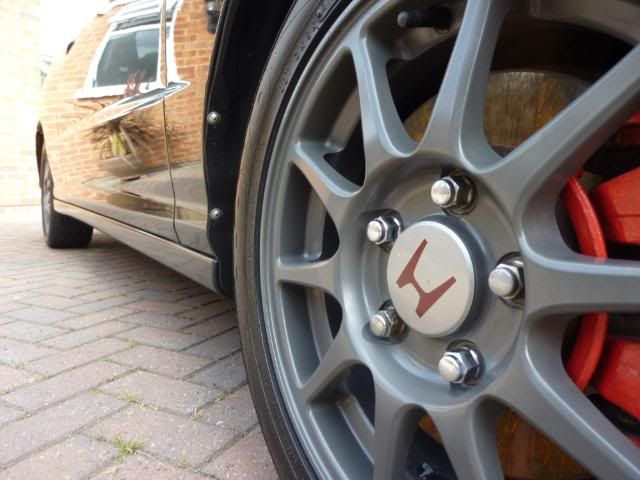 Exhaust Before
Looking fairly tidy, just a de-tar, polish and wax would suffice to brighten up the exhaust.
Exhaust After
The vehicle then received a standard snow foam, followed by a 2 bucket method washed and pat dry: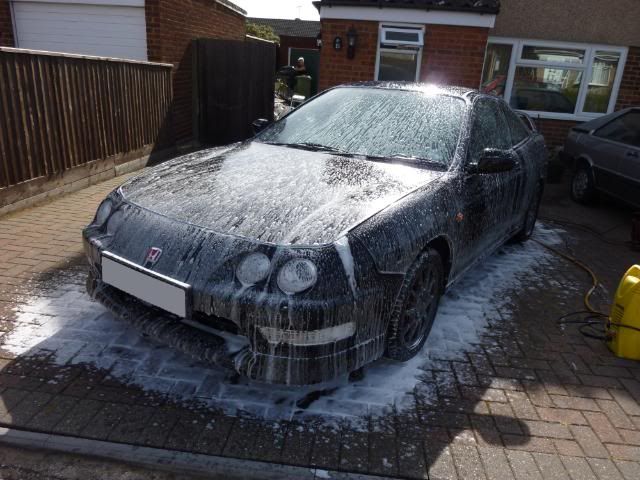 Time to clay the vehicle to remove any bonded contaminants, this is the worst the clay became:

Not to bad in all fairness. Now that the vehicle was fully cleansed it was time to assess the paintwork condition: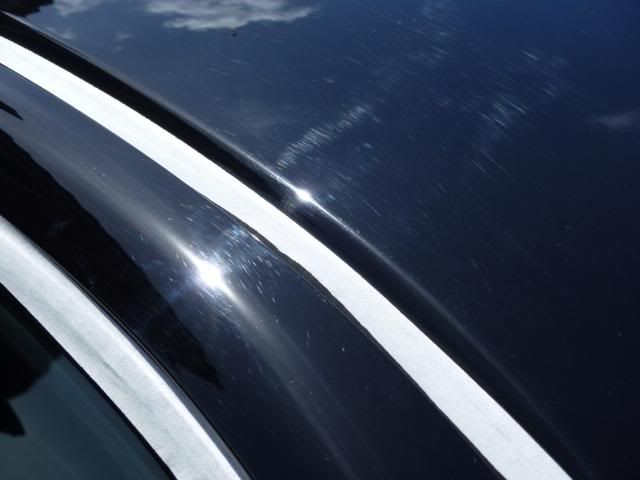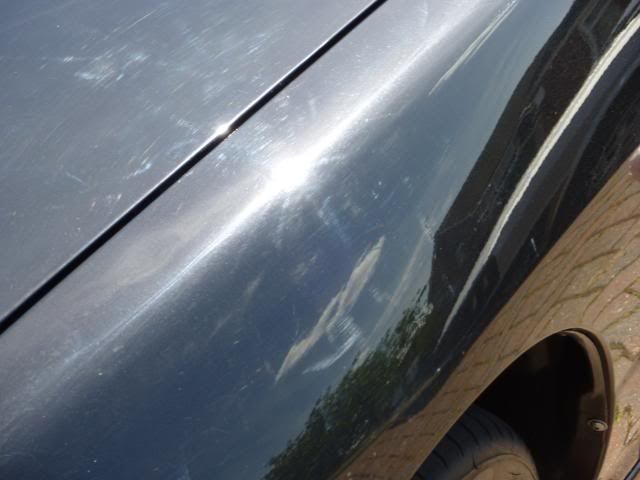 The bonnet in particular was quite a state!
Bonnet Before
Bonnet 50/50
Bonnet After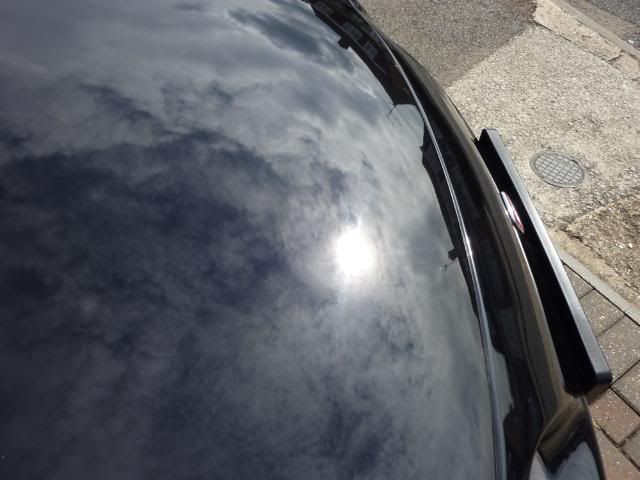 The rest of the defects were treated in the same way around the vehicle. The plastics/rubbers were dressed as well as the windows being polished – followed finally by Valentines Concours Wax.
The Results
Obligatory thumbs up on the drivers side: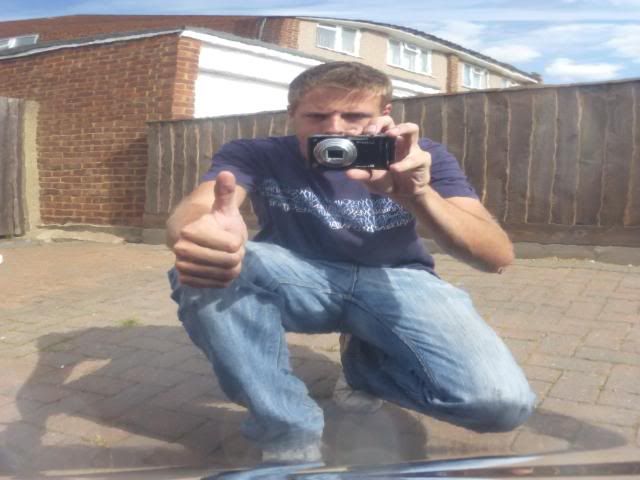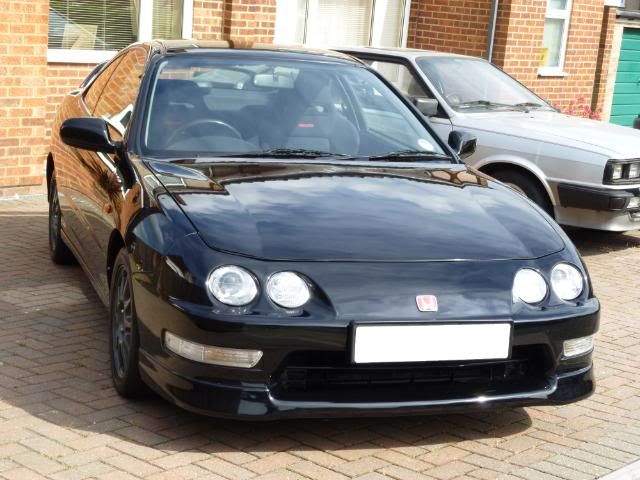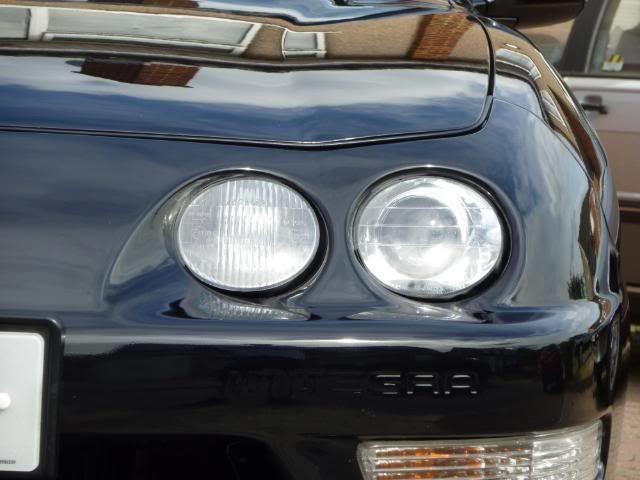 Thank you for looking and reading…