Hi all, sorry about my lax in write up of late – been here, there and everywhere it seems!
The package performed on this vehicle was Gold.
The vehicle in question for this detail was the beautiful Audi RS4. The plan was to treat the RS to a full cleanse with light correction to enhance the colour and remove the majority of the unsightly swirls in the paintwork.
On Arrival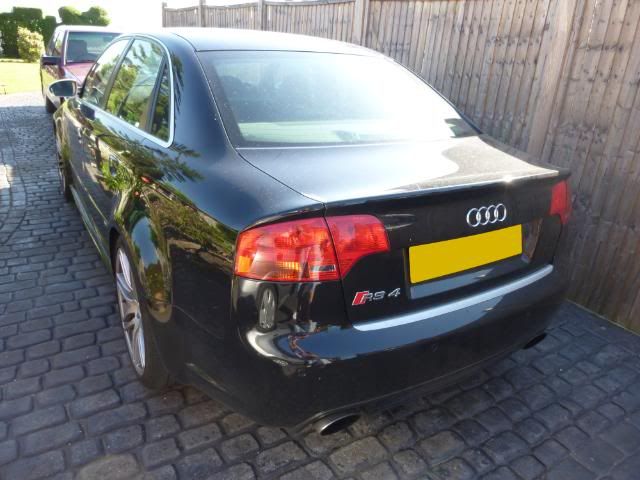 Inspection
Lots of bugs and sap!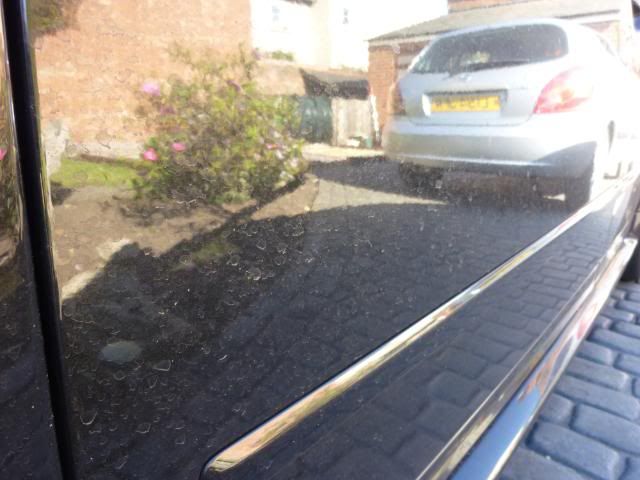 A quick peek at the swirls, quite bad, after decontaminating the vehicle their severity will become more apparent: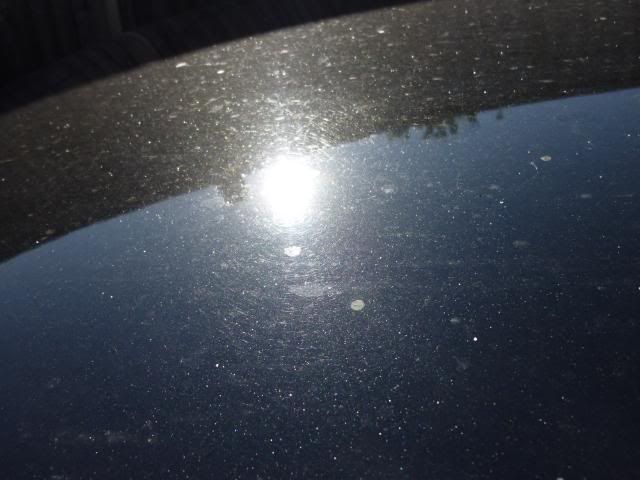 First up were the alloy wheels.
Alloys Before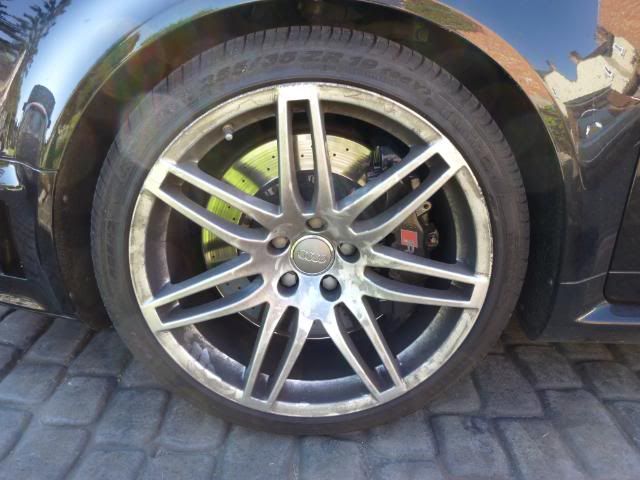 The alloys were treated with a wheel brightener and tyres were cleaned with an all purpose cleaner. Later in the detail they received protection with a wheel wax and the tyres were dressed.
Alloys After
Exhaust Before
Extremely charred with carbon deposits!
The exhaust was treated with wire wool and degreaser – followed by a treatment of metal polish.
Exhaust After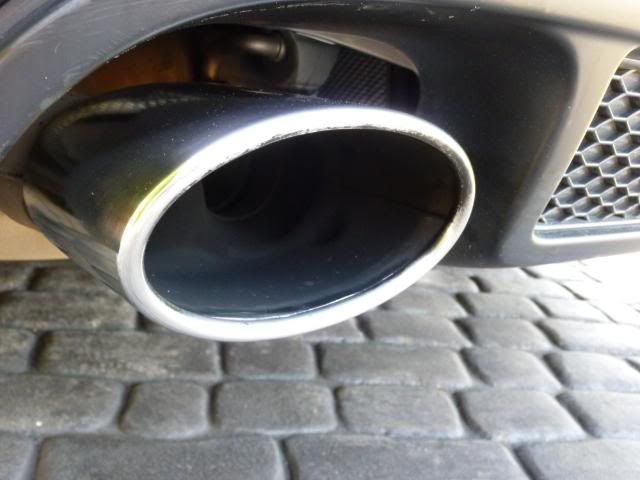 Unfortunately some of the carbon residues had eaten into the chrome and proved impossible to move without detrimenting the finish.
The vehicle was then snow foamed, followed by the two bucket wash method: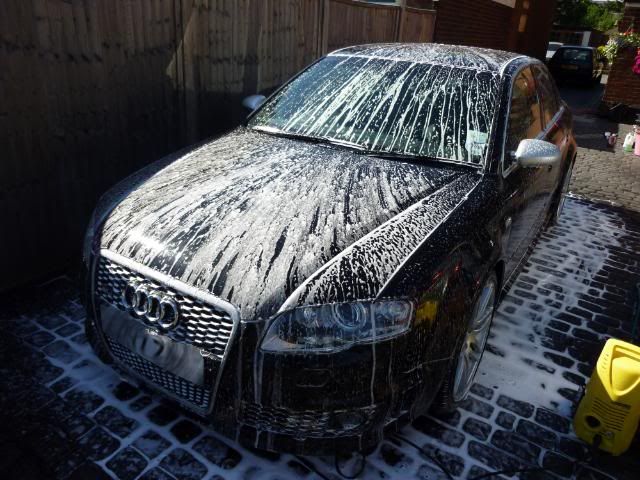 All badges and other nooks and crannies were agitated to ensure all dirt was removed:
The vehicle was then clayed; here is a piece after the drivers door:
Once the vehicle was completely decontaminated it was time to mask up in preparation for machine polishing: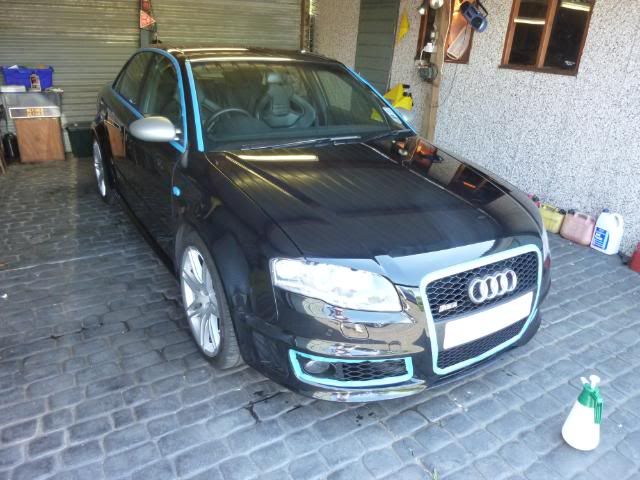 Looking a bit grey and tired rather than a deep black gloss! Time undertake the proposed 1-step machine polish with Lime Prime.
Bonnet 50/50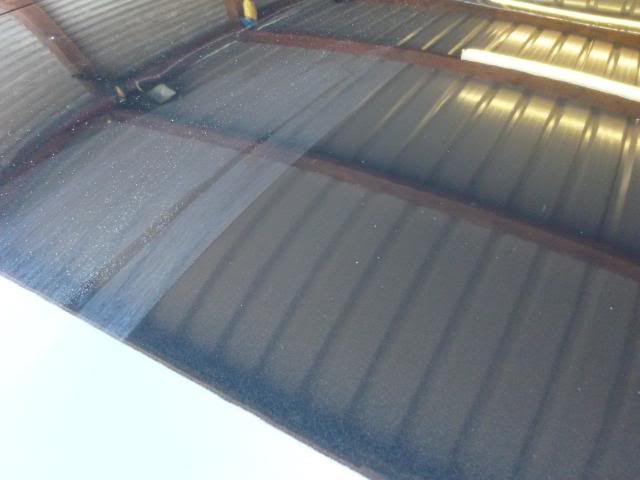 Drivers Wing Before
Drivers Wing After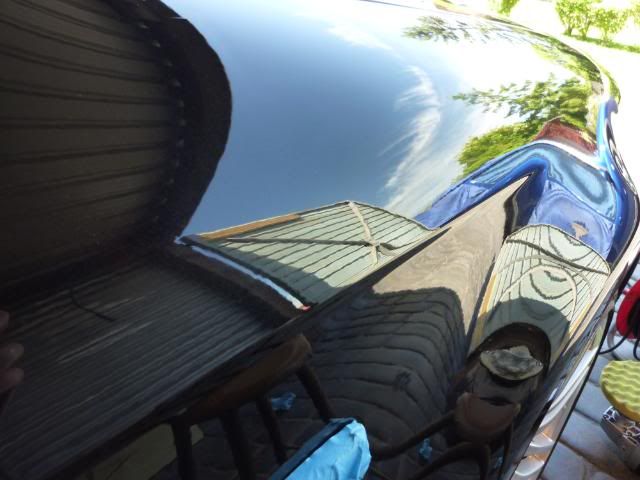 Drivers Rear Pillar Before
Drivers Rear Pillar After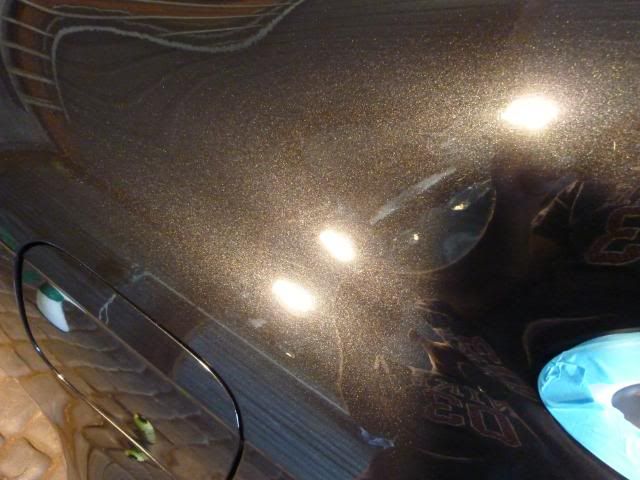 Bootlid Before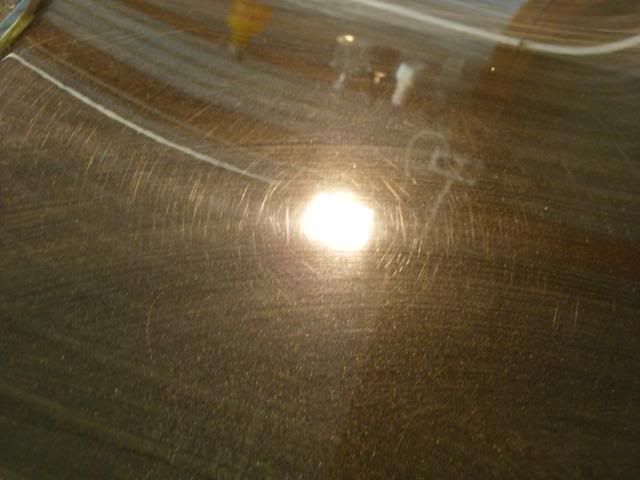 Bootlid 50/50
Bootlid After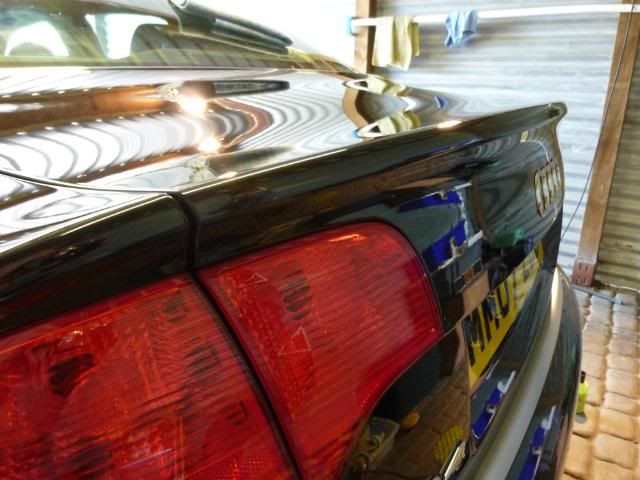 The rest of the vehicle produced similar correction results. Not perfect but I was very pleased with how well the hard paintwork polished up, bringing depth and gloss back into it – whilst enhancing the colour.
The paintwork was then protected with Valentines Concours Wax, the glass was treated, as well as the rubbers/plastics.
The Results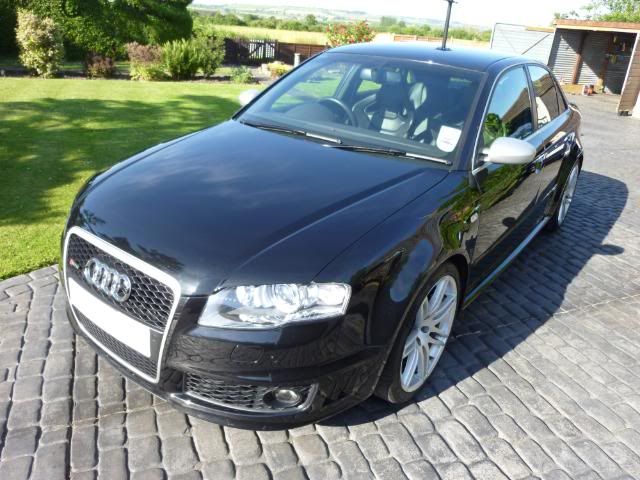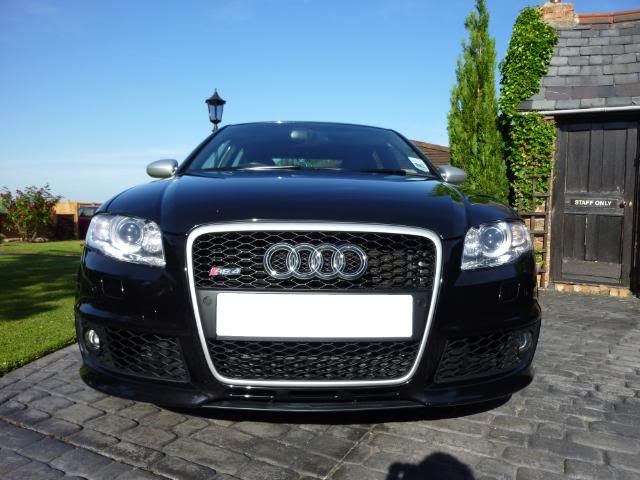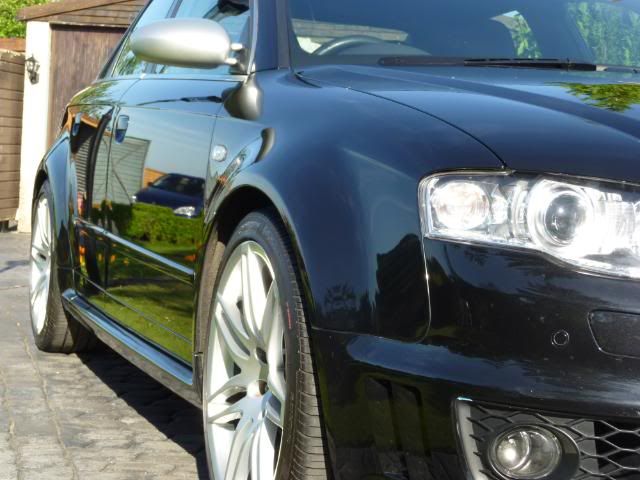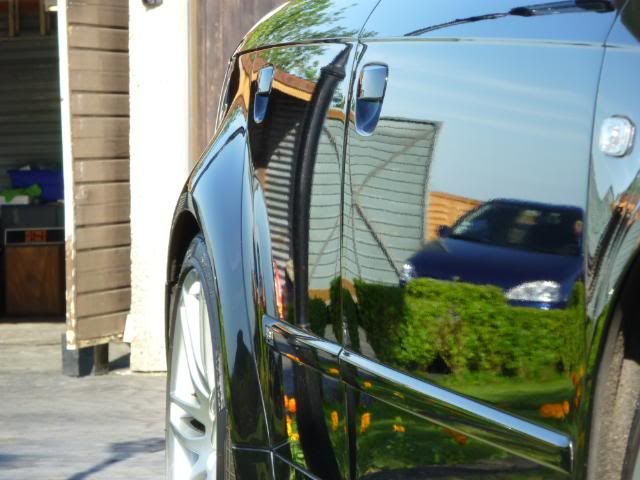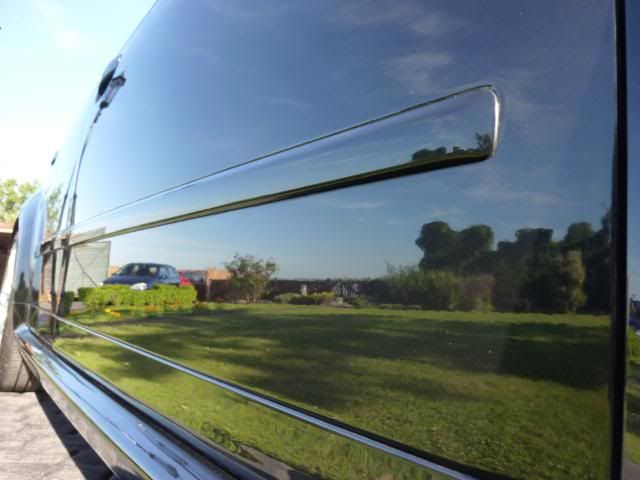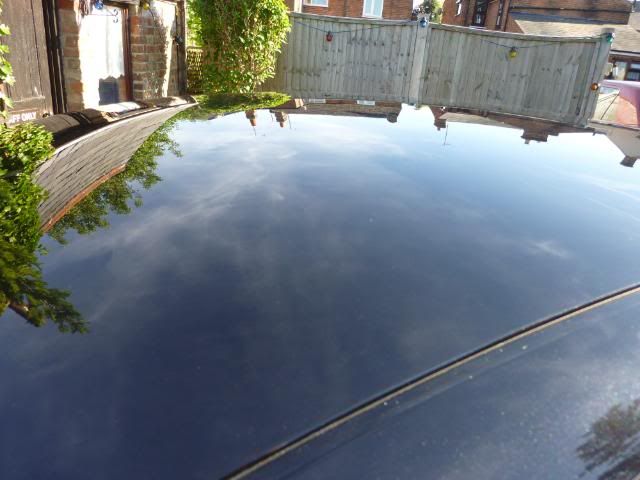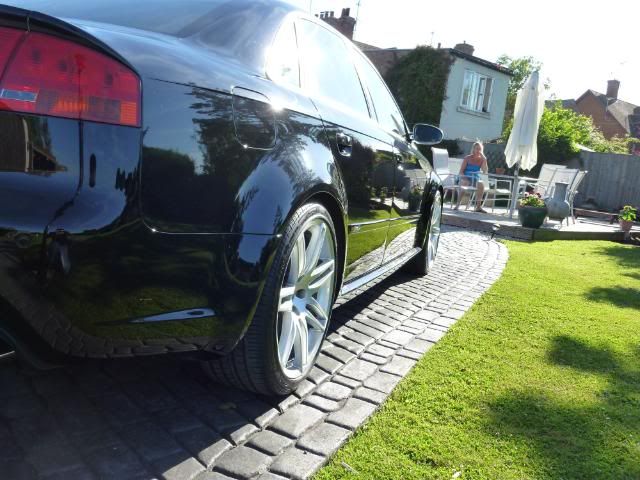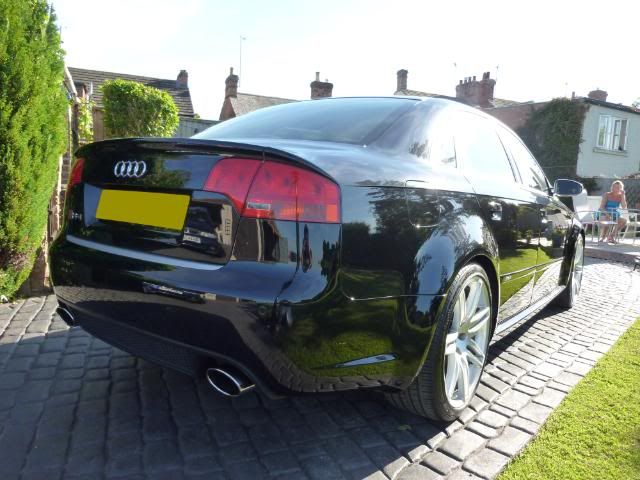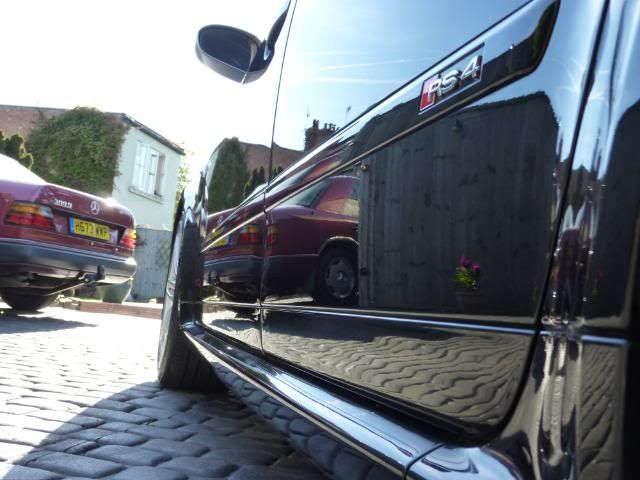 Obligatory thumbs up:

An absolute pleasure working on a vehicle of such magnitude and suave for the day – Total Work Time: 10 hours.
Thank you for looking and reading as always…