Something a little bit different from what I am used to but I'm always up for a challenge whether its a car, plane or train!
The aircraft is a Cirrus SR20 with all the gadgets you would expect on a commercial airliner with autopilot and integrated GPS systems – and the first general aviation aircraft equipped with a parachute spin recovery system. The job to be carried out was mainly to remove the obscene build up of flies that the plane had accumulated and apply a coat of wax for protection and also to reduce unwanted drag.
On Arrival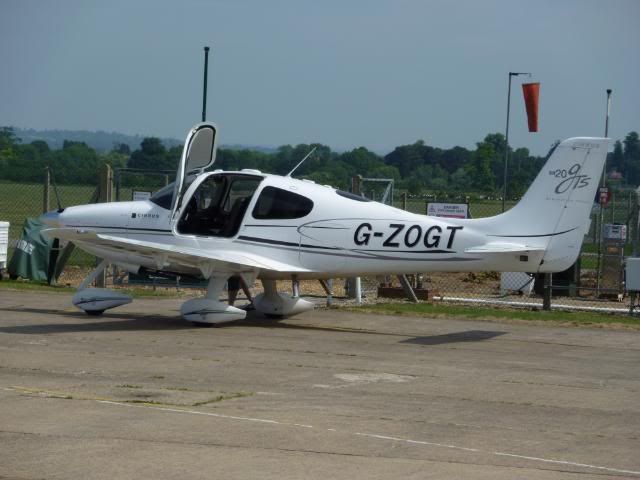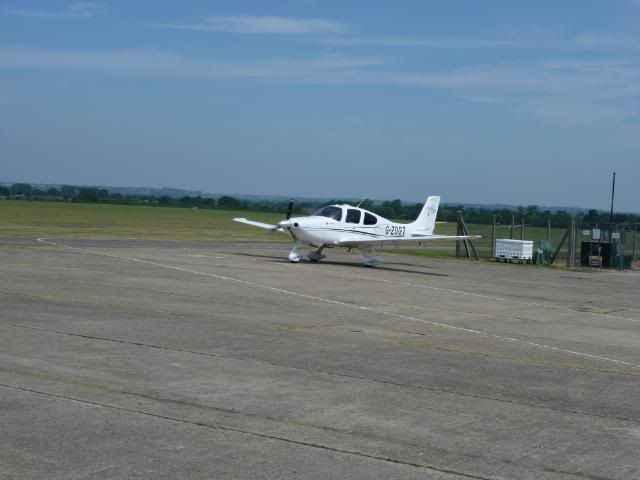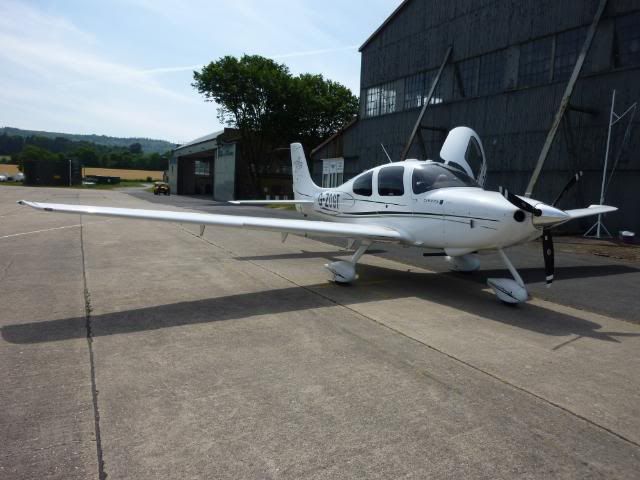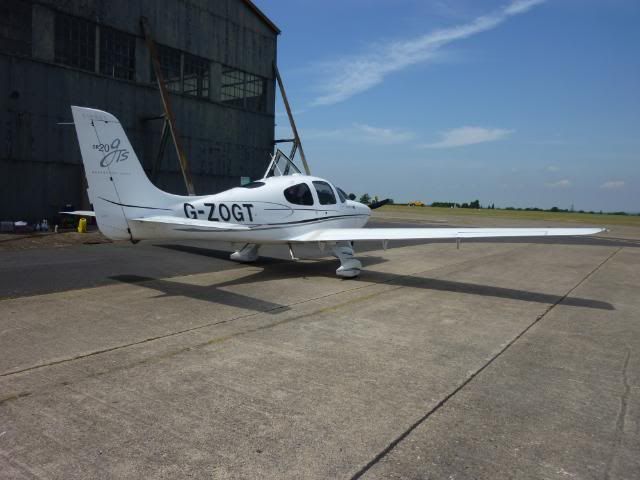 Looking very nice from a far but it was soon apparent the level of flies on the bodywork, the aircraft was given the usual snow foam and 2 bucket method wash:

The snow foam broke down many of the flies but the rest were treated with a dedicated fly and bug remover.
Wings Before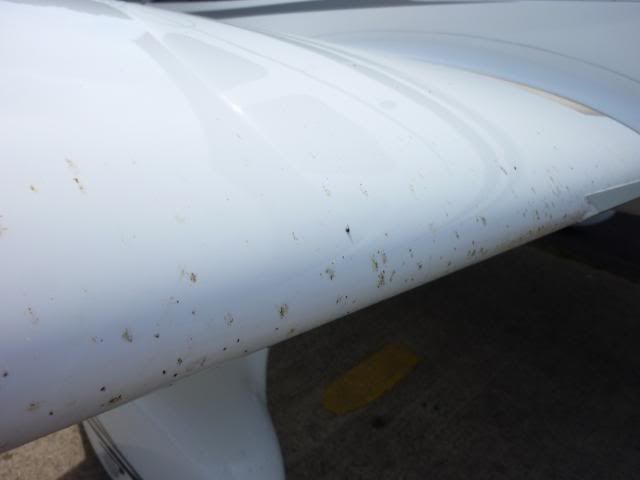 Wings After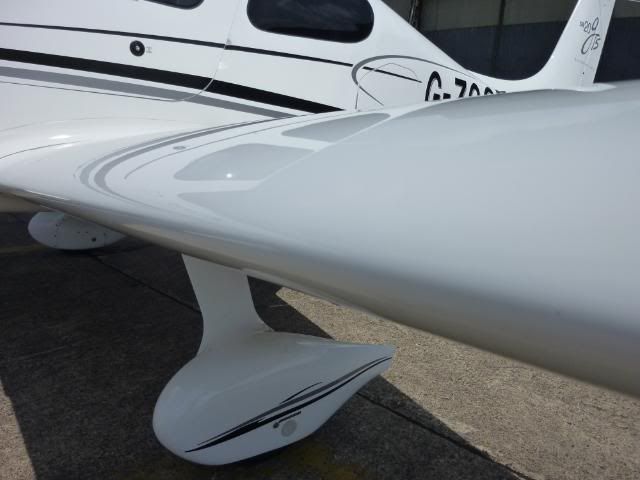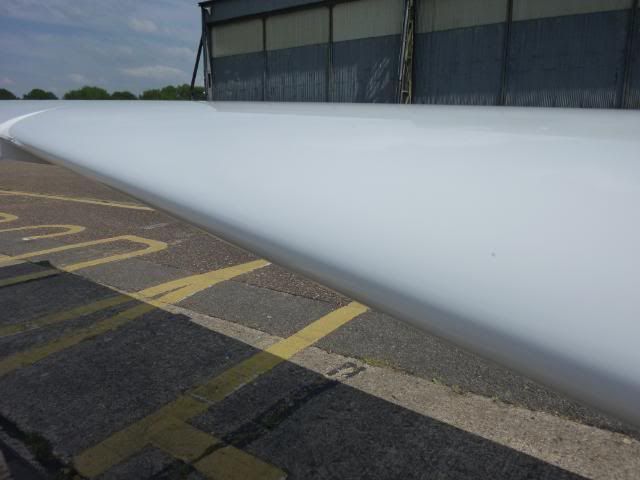 Landing Gear Before
Landing Gear After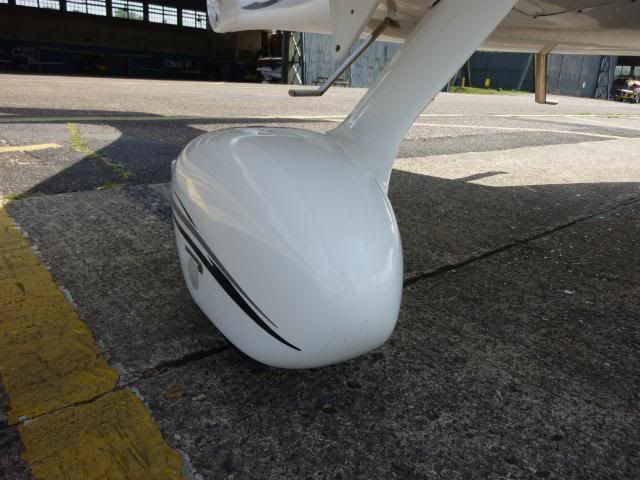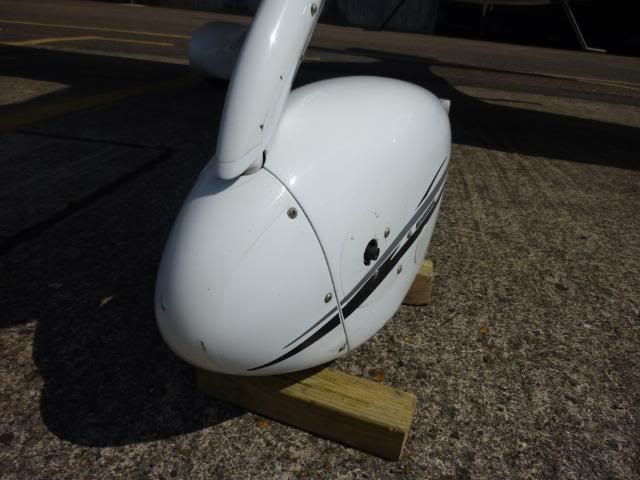 Nose Before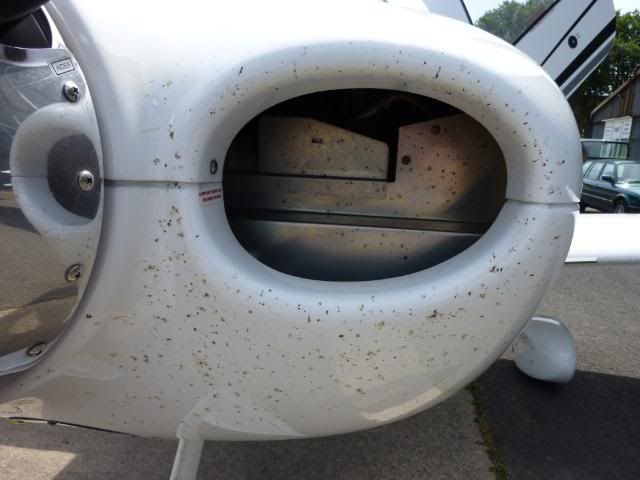 Nose After
The aircraft was treated to Valentines Road 'n' Track Wax and the windows were treated with a rain repellent glass cleaner to provide a clearer screen whilst in flight (No window wipers!).
The Results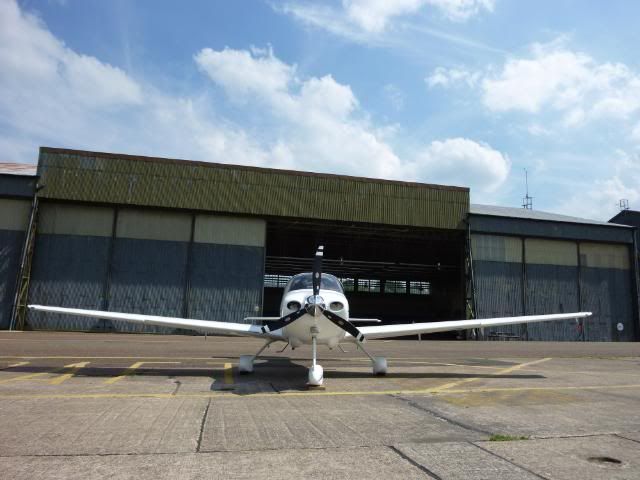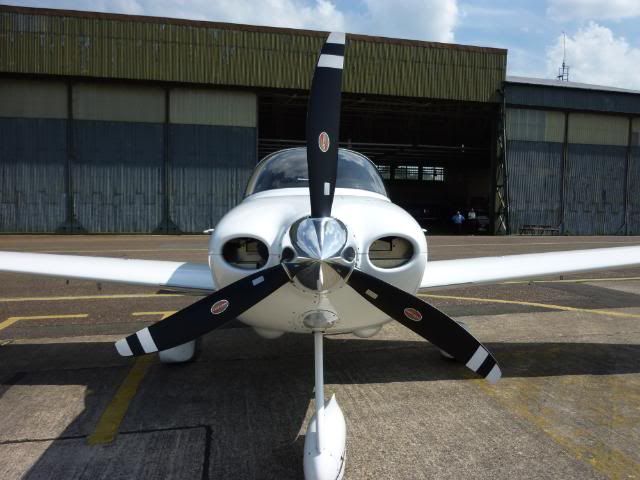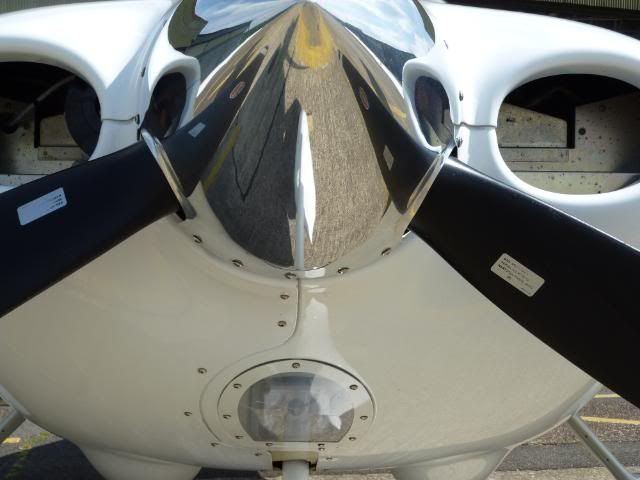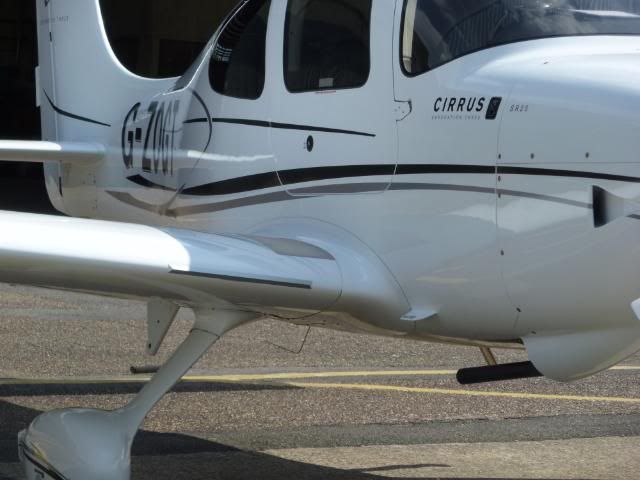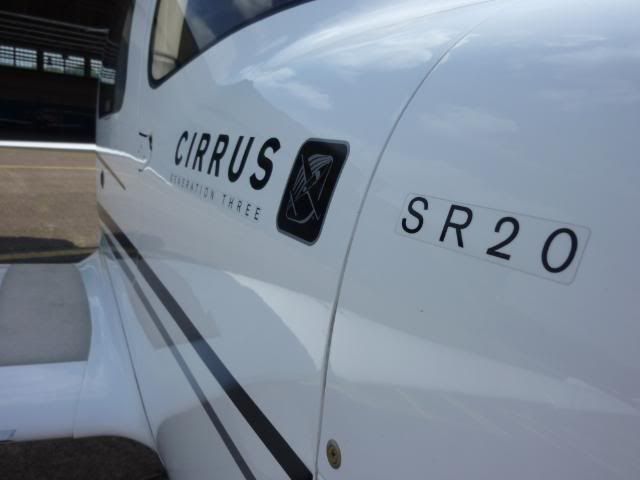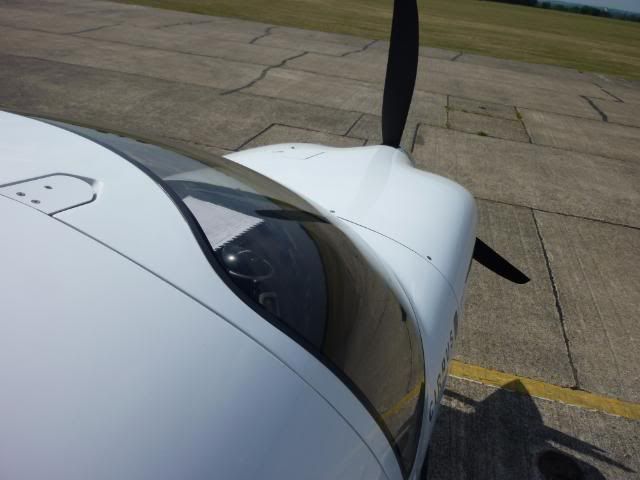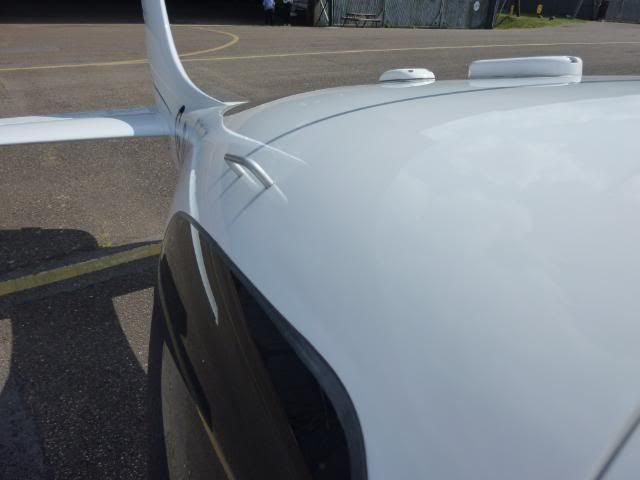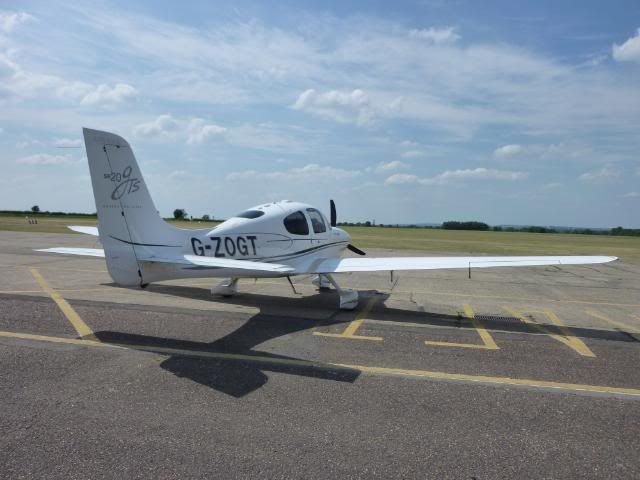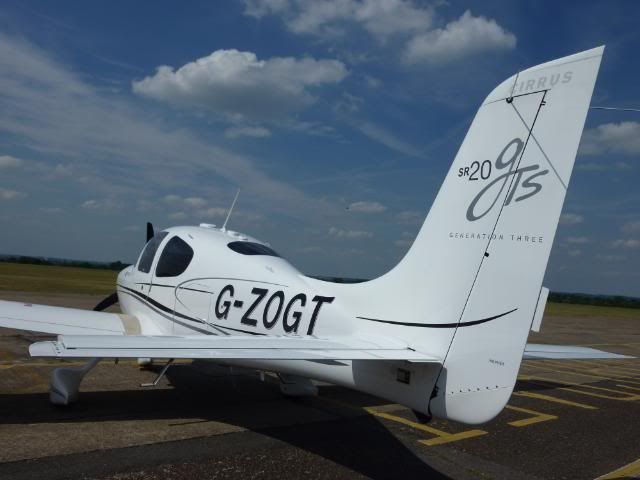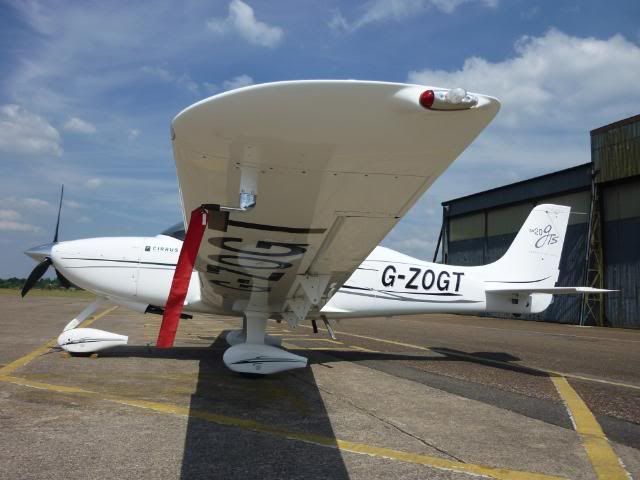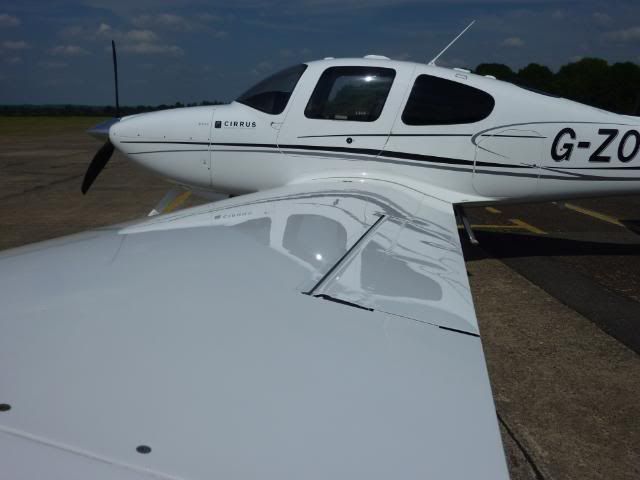 Thank you for looking and reading… working on such a vehicle was an absolute pleasure – regardless of each wing taking an hour each!